How many guests are coming? Did you get enough appetizers? Is there such a thing as too much ice? Don't stress, all will be relieved when you shop at BJ's Wholesale Club for all your entertaining needs. Here are 10 tips to consider when starting to plan your party shopping trip. If you're short on time this holiday season or prefer to shop contactlessly, order all your holiday needs online and select BJ's Curbside Pickup or Same-Day Delivery. Remember to check out how to Simplify Your Holiday During a Pandemic if you plan on having guests this year.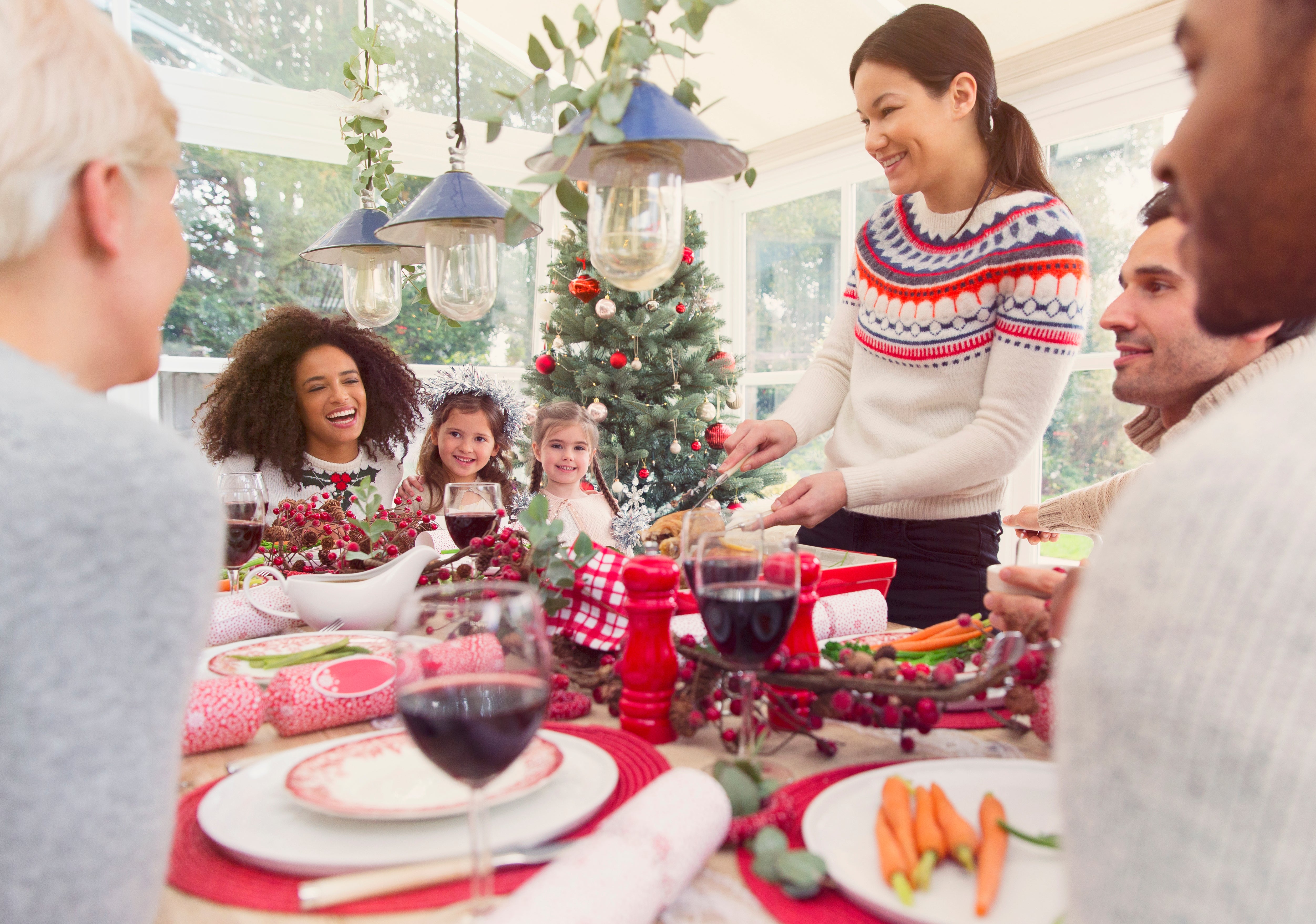 0 Dollars for Invites
Hosting at your place this year? Electronic invitations take the hassle out of party planning. At a glance, you and your guests can see who's coming, who's bringing what and if anyone wants to carpool.
18 Bites Per Person
Did you know guests usually only eat about 6 appetizers per hour? So you can dazzle your guests with elegant apps — like caterer-quality bacon-wrapped scallops and other hot hors d'oeuvres from Wellsley Farms — and still have a budget-friendly party.
60 Minutes to Chill Wine
Is fridge full? No worries. Set out a few bottles in ice buckets. By the time guests arrive, they'll be cold. (Chill reserves in a cooler.) Can't decide on a bottle? Crisp and light, Wellsley Farms Chardonnay pairs perfectly with hors d'oeuvres. Check online to see if your local BJ's Club offers wine.
8 Ounces of Ice Per Person
Sure, you could do the math: 4 cubes per glass etc., etc. But with BJ's low, low ice prices, why not just grab a second bag while you're at the Club then sit back and relax.
90 Songs on Your Playlist
That's 3 hours of music without repeats. Choose songs that create the vibe you want for each moment of the evening, from first greetings to final goodbyes. That playlist will sound great on any bluetooth or wireless speaker from BJs.com.
3 Plates Per Person
One for crab cakes. One for onion dip. One for chocolate cake. No one makes it through a party with the same plate. So stock up on paper plates and save the china for dessert.
6 Different Appetizers
You don't need a big budget to give guests the impression of plenty. Here's how the pros do it:
Step 1: pick 3 cold appetizers — cheeses, crudites, dips, etc. — and set them out.
Step 2: Bring out 3 hot apps, one at a time, and make a production out of passing each one. Why it works: The buffet gives guests something to nibble, while passing apps adds a note of excitement.
Result: Your guests will rave about "all the delicious food."
1 Gallon of Coffee
Sounds like a lot, right? But it's really only 12, 12-oz. cups. And if you have a coffee maker set up with all the fixings, your guests can even serve themselves.
2 Homemade Party Dishes
You want to know the secret to having fun at your own party: do as little as possible. That means making just two easy — think semi-homemade — dishes and grabbing the rest at the Club. Find recipe ideas now.
24 Doggy Bag Containers
The temptation is everywhere during the holidays. What to do? Bundle up any leftovers (discard any left at room temperature first) and send them home with your guests in Rubbermaid TakeAlong containers. You'll look twice as generous while avoiding the post-party nibbles.