The TV is the centerpiece of your home entertainment. Choosing one can come with the tall task of what to look for when buying TV, however. From the latest technology, screen sizes, screen types, and other features, buying a new TV raises a lot of questions. We're here to help you by answering the biggest questions when it comes to how to choose the best TV with this buying guide.
What size TV should I buy?
What TV screen sizes are there?
The general rule of thumb when selecting a TV comes down to a rule of division. Choose the spot where your TV will be located, then measure the distance between that location and where you'll be viewing. Divide by two, and you have your suggested TV screen size.
How do you measure a TV screen?
A TV screen's length is measured diagonally from the top left corner of the screen to the bottom right corner. At BJs.com, you will find TVs measuring as compact as 24" to as large as 86".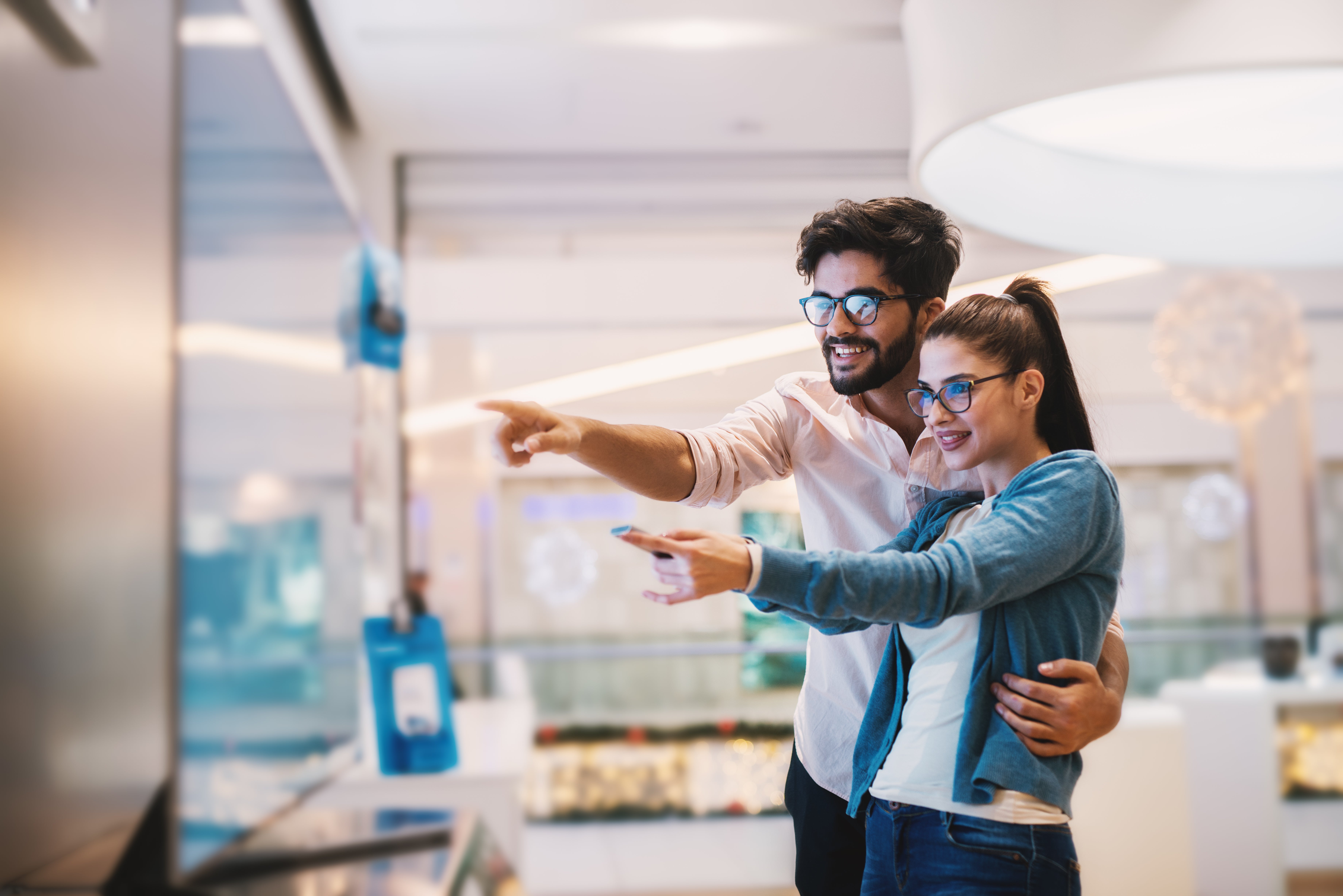 What are the different TV screen types?
Most TV screens today are made with some form of LED technology to illuminate its LCD screen. Not all LED TVs are made equally, however, with the three types of LED screens varying in terms of backlighting and its effect on picture quality.
LED TVs
A Light Emitting Diode (LED) TV features an LCD panel for the backlighting of its LCD screen. The LCD panel contains the pixels used to create the TV images you seen on your screen, which are then backlit to be made visible on your screen. LED TVs may come with different backlighting configurations as well, with most of these TVs using LEDs on the edge of the screen.
In more advanced models, full-array LED TVs see the backlighting set up in a grid-like pattern that allows each area to be lit or darkened individually. This allows the backlighting to present a more detailed picture quality than those positioned on the edge of the screen.
OLED TVs
With Organic Light Emitting Diode (OLEDs,) every pixel on your screen is made with an individually contained light source, doing away with the need for any backlighting altogether. The advantage of this is that every pixel can emit its own light and be turned off to create what is called "absolute black." This provides the best in contrast and black levels, thus sharpening the images and brightening the colors on your screen with the finest detail.
QLED
QLED TVs are quantum dot LCD TVs featuring LED backlighting. As opposed to OLED TVs where the light source is emissive, QLED TVs use a transmissive light source that resides as a middle ground between standard LED TVs and QLED TVs in terms of picture quality and price.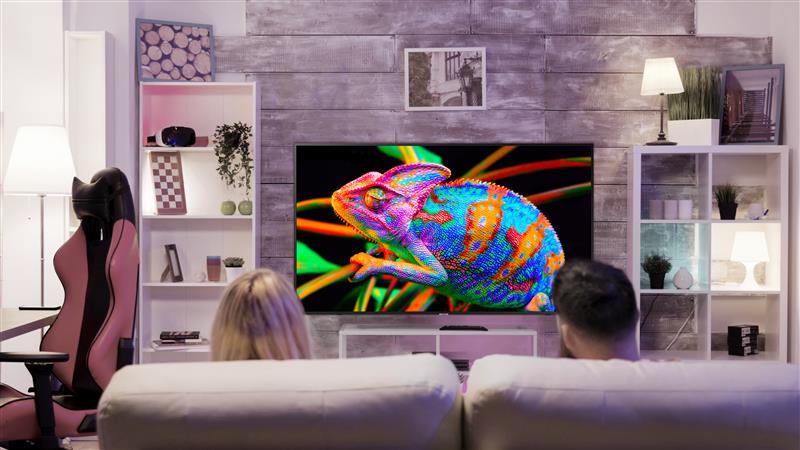 What does TV resolution mean?
Today's TV screens come in a selection of resolutions with their experiences varying in picture quality.
4K Ultra High Definition TVs:
Currently, 4K UHD TVs have the highest resolution at 3840 x 2160 pixels. These are ideal for larger TV screen viewing experiences thanks to their high-quality pixelation.
Full HD 1080p TVs:
A Full HD TV has a resolution of 1920 x 1080 pixels, sometimes known as 1080p, and is best for watching TV when viewed from a closer distance.
High Definition 720p TVs:
Finally, standard HD TV measures in at 720 x 480 pixels, or 720p, and get the job done with vivid clarity.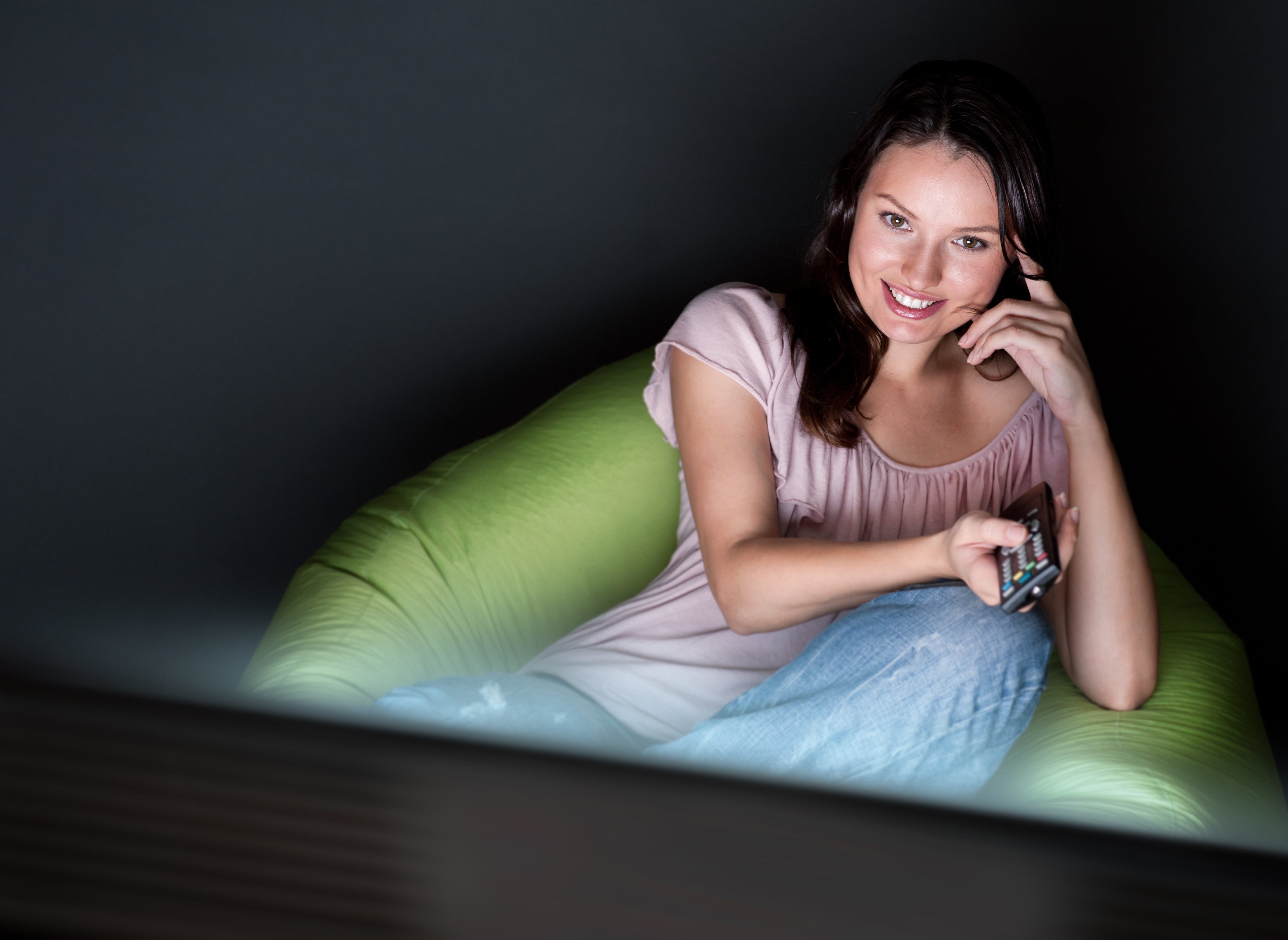 What is a Smart TV?
A Smart TV is enhanced with features that allow your TV to connect to the Internet. The biggest benefit to this is that it allows viewers to easily stream TV and other media from their favorite apps, such as Netflix, Hulu, YouTube, and Disney+. Today's Smart TVs use a variety of Smart TV operating systems such as Roku, Chromecast, Amazon Fire, or their own universally compatible platforms, such as those featured on Samsung Smart TVs. Each offers its' own unique offerings of apps and capabilities, so it's best to look up which option is best for your content needs.
In all cases, a dependable Internet connection and setting your TV up as close to your Wi-Fi router as possible will ensure your Smart TV's connection does not encounter any disruptions.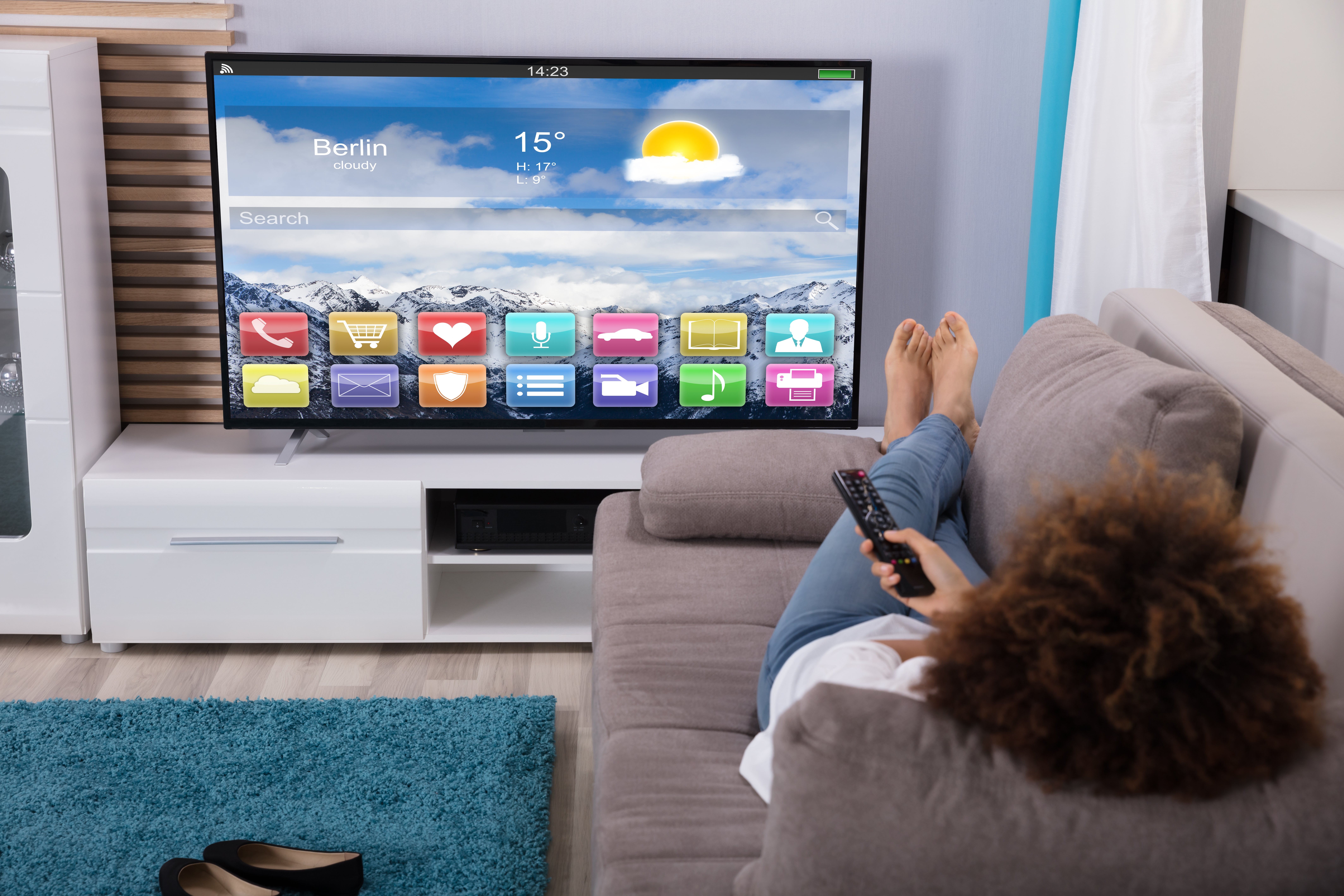 Features to Consider…
Refresh Rates:
The number of times per second that an image on your TV screen is refreshed on your is known as the refresh rate. The higher the refresh rate, the better the picture quality, especially in terms of motion happening on your screen. Refresh rates are measured in hertz, with the highest quality TVs currently featuring a 120 Hz refresh rate. High refresh rates are ideal for gamers or fans of watching sports and action-packed movies.
High Dynamic Range:
A High Dynamic Range (HDR) is a feature that allows a TV to enhance brightness, color, and contrast levels beyond just what standard HD and 4K Ultra HD TV sets can provide. The most common HDR format is HDR10, but HDR10+ and Dolby Vision HDR allow users to adjust brightness and black levels on a more granular level.
HDMI Inputs:
Think beyond just TV watching and consider the number of HDMI inputs your TV set has. The more HDMI inputs, the more freedom you have in connecting other devices such as a soundbar and home theater system, your favorite gaming console, or a Roku, Chromecast or Amazon Fire stick to your TV set. If you're purchasing a 4K Ultra HD TV, you'll also want to be sure that the TV supports HDMI 2.0 sources to future-proof any new technology.