When you want to keep your clothes looking great and smelling fresh, you'll need to find a laundry detergent that's made to keep your clothing in pristine condition. Getting the best laundry supplies should be at the top of your priority list when you want to keep your expenses down, too, because high-quality detergent and other laundry products at a reasonable price will save you hundreds or even thousands of dollars every year. At BJ's Wholesale Club, we're always excited to find ways to give our customers the best possible products and tips, so here are some things that you should know about laundry supplies and keeping your clothes clean.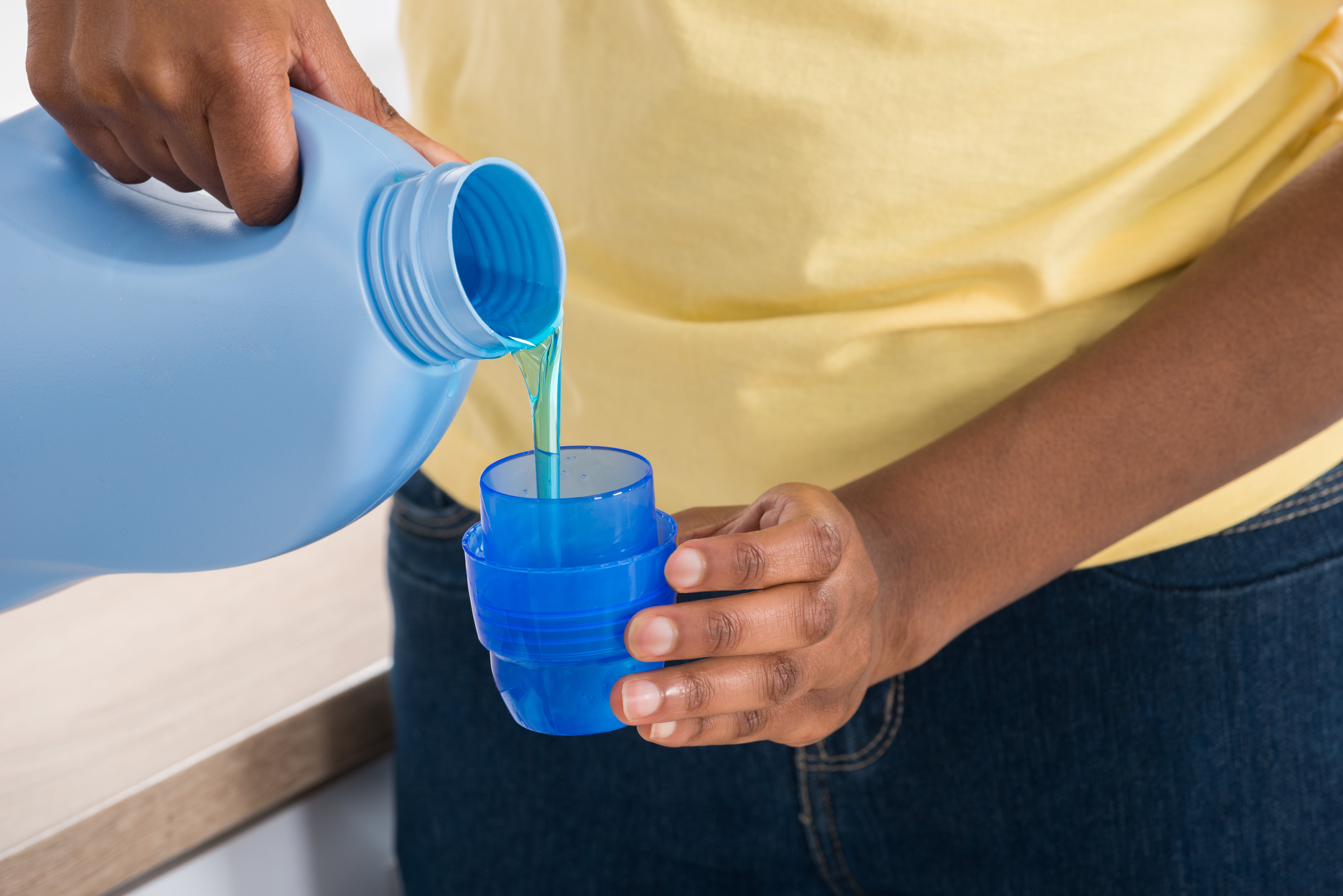 Best Detergents
When you're shopping for laundry detergents, you want to find products that are reasonably priced, but you also want to find products that are the best for your skin and clothes. One of the most important things that you should remember when you're trying to choose detergent is your and your family's tolerance to certain types of detergents. There are many people who need detergent for sensitive skin, and saving a couple of dollars on detergent that irritates skin will only hurt you and your family in the long run. There are plenty of detergents that are specifically made for people with sensitive skin. For instance, you might look at hypoallergenic laundry detergent if you need detergent for sensitive skin.
You also need to know which types of laundry detergent work in which types of machines. For instance, some washing machines might do best with laundry detergent pods, but other types of machines might actually work better with liquid or powder detergent.
You should also consider the temperature of the water that you'll be using. Since liquid detergent is already a liquid, it will dissolve easily in hot or cold water. On the other hand, powder detergents often don't dissolve as easily in cold water, so they're better left for hot water loads. Finally, you should be aware that when the powder detergent doesn't fully dissolve, it can lead to clumps of detergent clinging to your clothes, and it can even clog up your washing machine. [4]
You'll also want to determine which types of detergent are the best at getting stains out. First of all, you should know that there are three types of detergents, including powder, liquid detergent, and pods. Liquid detergent is often the best for getting out greasy stains because you can even pretreat stains with the liquid detergent. On the other hand, powder detergents are often good at getting out mud stains.
Fabric Softener
Fabric softener is a liquid that you add to the washing machine to make clothes softer and to get rid of wrinkles. It can also help prevent static cling. It's made with oil, so one of the drawbacks of using it is that you have to make sure that you're careful when adding it to the load so that it doesn't stain clothes. Usually, you'll need to run the water for at least a minute or two before you add the fabric softener, and never pour it on dry clothes.
Like detergents, there are some kinds of liquid fabric softeners that are safer than others for your skin type. For instance, some people need a liquid fabric softener that will be gentle on their skin. If this sounds like you, then you should look for softeners that say that they're for sensitive skin or are free of harsh chemicals. Then, in combination with the hypoallergenic laundry detergent that you purchase, you'll have the supplies that you need to keep your clothes clean and keep your and your family's skin healthy.
You should also be aware of how the liquid fabric softener will work in your machine. Most types will work on regular washing machines, but if you have a high efficiency washing machine, you might have to be more careful about which kinds that you use and the amounts that you put in each load as too much will cause your washing machine to run longer so that the clothes come out clean. [3]
Finally, some people wonder about all of the scents that you can find with liquid fabric softeners and whether or not one is better than others. Really, as long as you like the scent, you can't go wrong. There are several varieties of scents available, and you can coordinate them with the scent of your liquid fabric sheets to make a smell that you'll love and enjoy all day long.
Where to Buy Laundry Supplies
When you do your shopping with BJ's Wholesale Club, you'll find a few different ways to purchase your laundry detergent and other supplies. One of the most common ways of shopping is to simply come into the store and purchase with us. This is a great option when you want to be able to pick out your things yourself and simply go on a whim.
Another option is to order ahead of time and pick up your supplies from us at the store. This is a great option when you want to be able to spend minimal time at the store. It's also ideal for when you have time constraints and you don't want to spend a lot of time in the store. When you shop online, you'll also pay online, so all you have to do is drive to the store and let us load your items into your vehicle.
When you're doing your shopping, you should also take a look at our promos before you begin your shopping trip so that you can ensure that you get the best deal for what you want out of your products. Promotions can change on products often, so liquid fabric sheets might be on sale one week and laundry detergent pods are on sale the next week. Because of this, you should check back regularly so that you're always stocking up on the products with the best deals.
And if you need a new washing machine or dryer, know that BJ's Wholesale Club has plenty of selection of both so that you can find a couple of great models that will be perfect in your home and will be in a price range that you can afford.
References:
[1]https://speedqueen.com/liquid-fabric-softener-vs-dryer-sheets/#:~:text=Liquid%20fabric%20softener%20is%20added,they%20are%20made%20from%20oil.
[2]https://nhaparts.com/ever-wonder-what-the-best-laundry-detergent-is-for-your-washer/
[3] https://www.cleaninginstitute.org/sites/default/files/assets/1/Page/HE.pdf
[4] https://www.cnet.com/how-to/liquid-detergent-vs-powder-which-is-better/