A washer machine is one of the most important appliances in any household, so it is important to weigh your options carefully before settling on a machine. Shopping for washer machines doesn't have to feel overwhelming or confusing though. This buying guide will answer all the questions you have about picking out the perfect washing machines.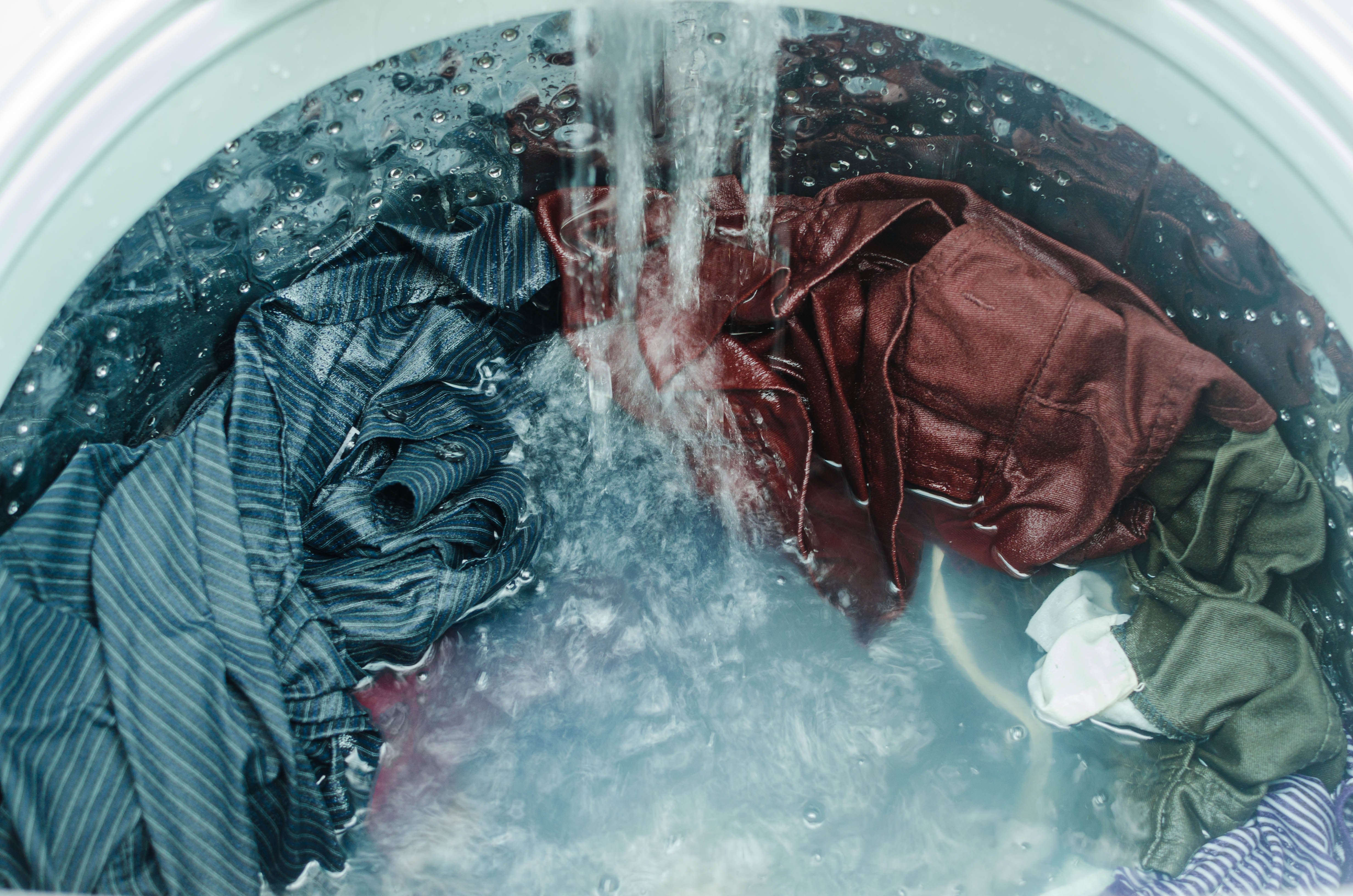 What Is the Best Washer for Me?
Whirlpool washers come in all sorts of shapes, sizes, and types. This makes it easy to get a washing machine that suits you and your family's unique needs. All you need to do is ask yourself three questions.
Top or Front Load?
First, choose between top and front-loading styles. Top loaders have the advantage of being affordable and reliable. Whirlpool top loading machines are budget-friendly and have less maintenance needs. On the other hand, front-loading machines tend to get clothes cleaner with less water. They also allow you to potentially stack your machine, saving on space. If you can pay a little more upfront and are okay with having to clean the door seal regularly to avoid mold, front loaders are a great choice.
Impeller or Agitator?
An agitator washing machine is the traditional style that has a long rod in the middle to spin clothes around. They do an excellent job of cleaning even the dirtiest fabric thoroughly and washing clothes quickly. Impeller washing machines are a newer style that gently tosses clothes to make them rub against each other. This cleaning style is easier on your clothes, making them last longer. Both Whirlpool styles have about the same energy and water usage, so it really just comes down to whether you have very grimy clothes that need intense cleaning or delicate clothes that hold up better in gentle washes.
Which Size?
The capacity for laundry machines is measured in cubic feet. Typically, one cubic foot of capacity will launder about three pounds of clothes at a time. A small household of one to two people can get away with a compact Whirlpool washing machine of around 1.8 to 3.5 cubic feet. A family of four will usually need about 3.5 to 4 cubic feet, while larger families may want a Whirlpool XL washing machine with a capacity of 5 cubic feet or higher. In addition to capacity, you also need to think about overall size. Check the dimensions of the machine to make sure it will fit in your laundry room.
How Much Do New Washers Cost?
This will depend on the type of machine you select. On average, top-loading machines run from about $350 to $800. Meanwhile, a front-loading machine usually costs somewhere from $700 to $1,000. Whirlpool laundry machines come with all sorts of potential features and specifications, so there is a fair amount of variation in price. Expect to pay somewhere from $500 to $1,800 for Whirlpool washers. Delivery and installation costs at some companies may cost a few extra hundred dollars. Therefore, it may be worth getting BJ's Free Pickup if you want to save a little on your washing machine purchase.
How Long Will a Washing Machine Last?
The typical washing machine has a lifespan of anywhere from 7 to 15 years. The main factor in how long a washing machine lasts is usually how well it was made. Fortunately, Whirlpool is very highly rated for durability. Consumer Reports regularly rates Whirlpool as one of the most reliable appliance brands.
There are several factors that can go into when it is time to replace a washing machine. You do not immediately have to get one as soon as its 15 year lifespan is up. Instead, you may just want to get a new washing machine if you encounter one or more of these issues:
You have a cracked tub or other major problem
Repairs to the machine would cost more than half the cost of replacing the machine
You have mold or mildew growing inside your washer
Your washing machine was part of one of the recent recalls
Your model is so energy-inefficient that you are spending too much on utilities
Should Your Washing Machine Match Your Dryer?
Whether or not you need a washing machine to match your dryer precisely will depend heavily on what sort of laundry room setup you want to have. If you plan on stacking your washing machine and dryer together, it may be necessary to get matching equipment. This ensures the two items are compatible, so they can be mounted together without causing any safety concerns.
Even if you are not stacking your washer machine and dryer together, it can still be nice to have a matching set. This provides a sleek look that makes any laundry room stylish and modern. A washing machine and dryer from the same product line have the same dimensions, so they fit side by side without any wasted space or awkward corners sticking out. The product design and color are also complementary, so your laundry room looks more organized and open.
What Else Should I Know Before Buying a New Laundry Machine?
If you want to save money on utilities and help the environment, you may want to look for ENERGY STAR certified machines. These meet stringent requirements on low energy usage. You can also compare models by looking at the Modified Energy Factor (MEF) and Water Factor (WF). A higher MEF means it uses less electricity, and a higher WF means it uses less water.
Another thing to know is that you don't need to worry about gas vs electric when looking at washers. All washers, both from Whirlpool and other brands, are electric washer styles. A gas washer would be quite energy inefficient, so companies do not make them. Even if you have a gas dryer, you don't need to bother looking at a gas washer. An electric washer will still be compatible with any other gas-powered laundry appliances.
Finally, there are some non-essential features you might want to consider adding. If you are busy, you may want to look into washing machines that start on a timer and alert you with an alarm or smartphone notification when they finish. To skip all the hassle of selecting sizes and water temperatures, look into washing machines that use a sensor system and the Whirlpool Pretreat Station to select the perfect wash cycle for you. If you value peace, check to make sure the washing machine has a load-balancing tub and a low decibel rating.
How Do I Replace My Washer?
When you're ready to replace your laundry machine, the first step is simply picking out the model you want. Browse BJ's selection of Whirlpool washers to select a model with all your preferred features and components. Then decide on how you want to get it to your home and get it installed.
The simplest option is letting BJ's handle everything for you. Whether you shop online or in person, you can pick the Ship It option and request that we install it as well. Our team members and contractors will send your washing machine straight to your door, hook up everything for you, and even clear away your old one. You can also select Curbside Pickup to get the washing machine from the store yourself. Then you can install it yourself if you have plumbing experience or hire your preferred plumbing team to connect everything.
Whatever your preference, BJ's is here to help. We are happy to assist you in every step of picking out, delivering, and installing your washing machine. Shop our selection or washers and other Whirlpool Major Appliances now to get fresh, clean clothes for the whole house.
References
https://www.whirlpool.com/blog/washers-and-dryers/impeller-vs-agitator.html
https://www.consumerreports.org/cro/news/2012/05/bosch-ge-whirlpool-among-most-reliable-kitchen-appliances/index.htm
https://homeguides.sfgate.com/figure-out-capacity-washer-need-70694.html
https://www.thespruce.com/top-load-washer-vs-front-load-2145868