After a long day of hard work, no one wants to face a sink full of dishes. A dish washing machine from gives you one fewer chore to do so you can get back to spending time doing what you love. At the press of a button, you can leave your kitchen and enjoy some time with your family knowing your dishes will be ready for the next day.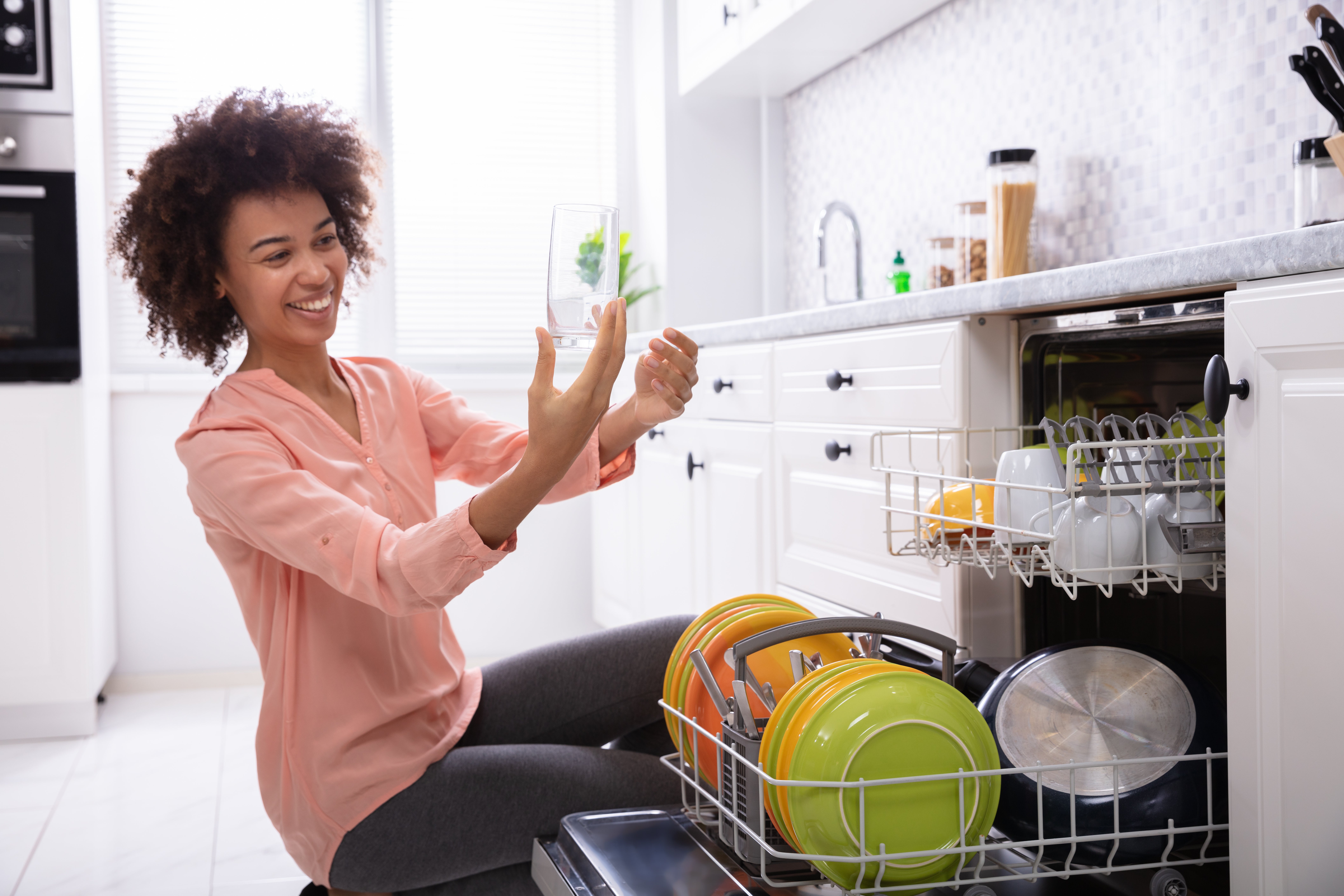 Why should I buy a new dishwasher?
There are several reasons to consider buying a new, high-tech dishwasher. If you do not currently have a dishwasher, you're going to love how much time and money this device will save you money in the long run. Washing dishes by hand uses more water and more energy than an energy-efficient appliance.
If you have an older dish washing machine, you will be pleased with the options that a newer appliance offers. Many new models have multiple preset cycles for dealing with everything from daily dishes to stuck-on messes. Advances in technology have also improved the cleaning power and efficiency of newer models.
Dishwashers improve the overall cleanliness and organization of your kitchen. It is pleasing to place dirty dishes in the machine rather than letting them pile up in the sink or sit on the counter. Other than loading and unloading the machine, this appliance will minimize the amount of time you have to touch dirty dishes.
Another benefit of a dish washing machine is the fact that it can get your dishes cleaner than washing by hand. These devices clean your dishes with hotter water than your water heater provides. Most homes have the hot water temperature set at 120 degrees. A dishwasher can heat water to over 140 degrees. This temperature will kill most bacteria and viruses.
What are the best dishwashers?
The best dish washing machine for your home is the one the meets your family's needs. Many of the Whirlpool dishwashers that we carry bear the Energy Star rating from the EPA. This rating means that they are both energy-efficient and water-conserving models.
Many new kitchens are designed for a unit that fits underneath the counter. In older homes, this space may not be available. A portable dishwasher is a good solution to this situation. This device rolls on wheels and hooks up to the faucet of your kitchen sink. When the dishes are clean, it is easy to unhook the portable dishwasher and stow it away until you need it again.
Where can I buy a new dishwasher online?
Your new high-tech dishwasher is just a few clicks away on BJ's.com. We also have the necessary supplies to keep your machine functioning at its best. Whether it is dishwashing detergent or a rinse aid to prevent spots, you can find the products you need for the cleanest dishes.
As your new dishwasher works quietly in the background, you will be able to enjoy extra time with your family. For a new appliance at a great price, check out the Whirlpool dishwashers on BJ's today. For an even better deal, look for special offers on appliances such as free shipping.
References:
[1] https://www.energystar.gov/index.cfm?c=dishwash.pr_handwash_dishwash.
[2] https://www.who.int/water_sanitation_health/dwq/Boiling_water_01_15.pdf?ua=1
[3] https://www.energystar.gov/products/appliances/dishwashers