Wearable tech is changing the way that people connect, exercise and go about their daily business. When you have the right equipment, you can count your steps, check your grocery list and find your way all while listening to your favorite music. If you are looking for wearable technology, BJs.com has the top brands at affordable prices.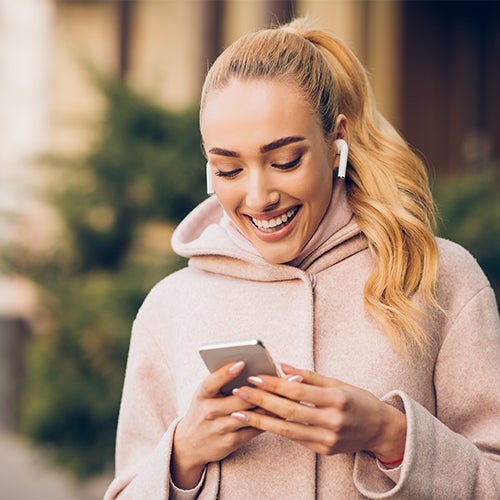 What wearable tech is right for me?
When it comes to wearable tech, there are many options available. Most people purchase one of these devices because they want to improve their health and fitness. Products like the Garmin fitness watch and other fitness trackers have features that can help you keep tabs on your exercise routine. You can count your steps, monitor your heart rate and map out your favorite running routes. The Apple Watch Series 6 can even take electrocardiogram readings for a deeper look at your heart health while you're active.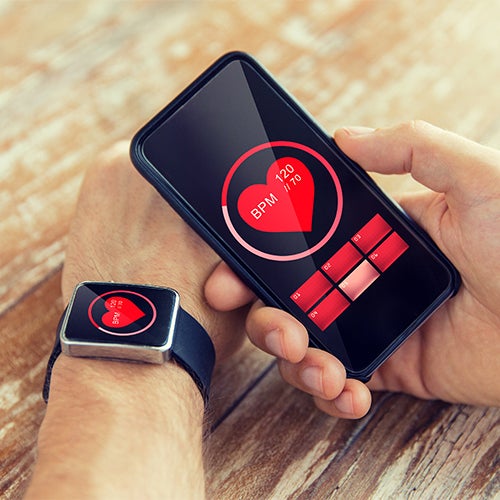 If you want to add a soundtrack to your life, a great set of headphones or earphones is a smart purchase. Apple AirPods let you enjoy your music without the inconvenience of twisting headphone wires. When you pair them with your Apple Watch, you can enjoy a nice walk listening to an audiobook or podcast. AirPods run on rechargeable batteries, so you will need to put them into an AirPod charging case periodically.
What kind of wearable tech does BJ's Wholesale sell?
BJ's Wholesale Club has many of the most popular brands of wearable tech. Products like Fitbit activity trackers are geared specifically for health and fitness. With one of these products, you can challenge yourself to meet your fitness goals. The Garmin watch is a favorite of runners because the technology allows you to see your progress over the long term.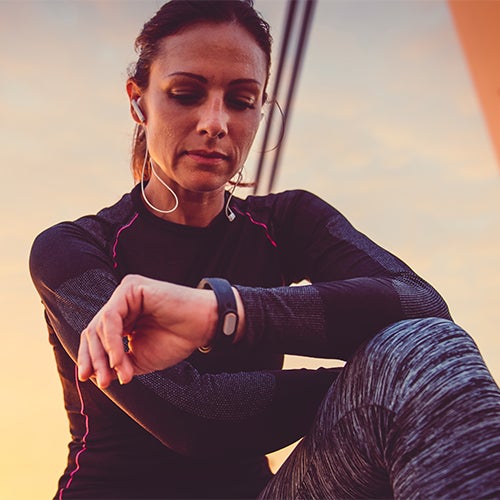 The Samsung Galaxy Watch and watches made by Apple include advanced features that will improve your productivity. These products use some of the same technology found in Samsung and Apple phones. Pairing one of these watches with a phone by the same manufacturer gives you the ability to receive notifications and send information back and forth between the devices.
How does wearable tech work?
The tech that powers devices like the Apple Watch found on BJs.com reflects some important advances. For functions like mapping out a run or determining your pace, fitness watches like the Samsung watch use GPS to record your location and speed. For health functions like heart rate, there are sensors on the back of the watch that measures the blood flow in your wrist.
These wearable devices also use Bluetooth to connect to your phone or tablet. For products by Fitbit or Garmin, you will need to download an app to your phone. Your device will then be able to download health data to your Fitbit or Garmin account. Apple and Samsung watches are designed to work seamlessly when paired with a phone of the same brand.

In a similar way, Apple AirPods use a Bluetooth connection to give you the wireless music you desire. Once you take them out of the AirPod case, they will connect to your phone and be ready for hands-free calling and playing audio content.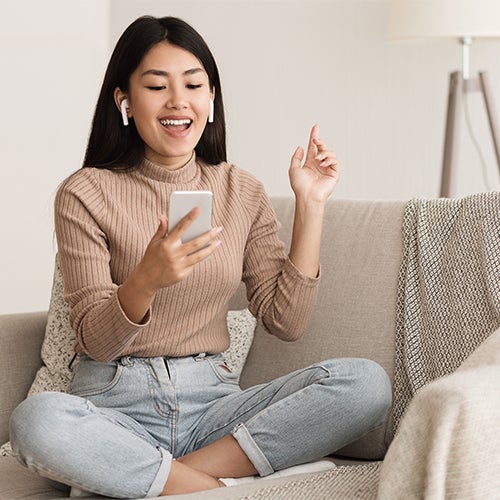 How will wearable tech make my life easier?
These devices will improve your life by encouraging you to be the healthiest person you can. With an easy way to measure fitness data like activity and calorie intake, you will have the tools you need to start your journey to a healthier lifestyle. BJ's Wholesale makes it easy with online shopping and Free Curbside Pickup at your local club. We even offer Same-Day Delivery on AirPods. Before you know it, you will have the wearable tech for your fitness journey thanks to BJ's Wholesale Club. Order today.