Are you tired of spending hours sitting at a laundromat or hanging damp garments from a clothesline? The right washer and dryer combo gives you clean, fresh clothes while freeing you up to spend more time doing the things you love. When you're ready to upgrade your laundry system, read our shopping guide and check out BJ's range of washer machines.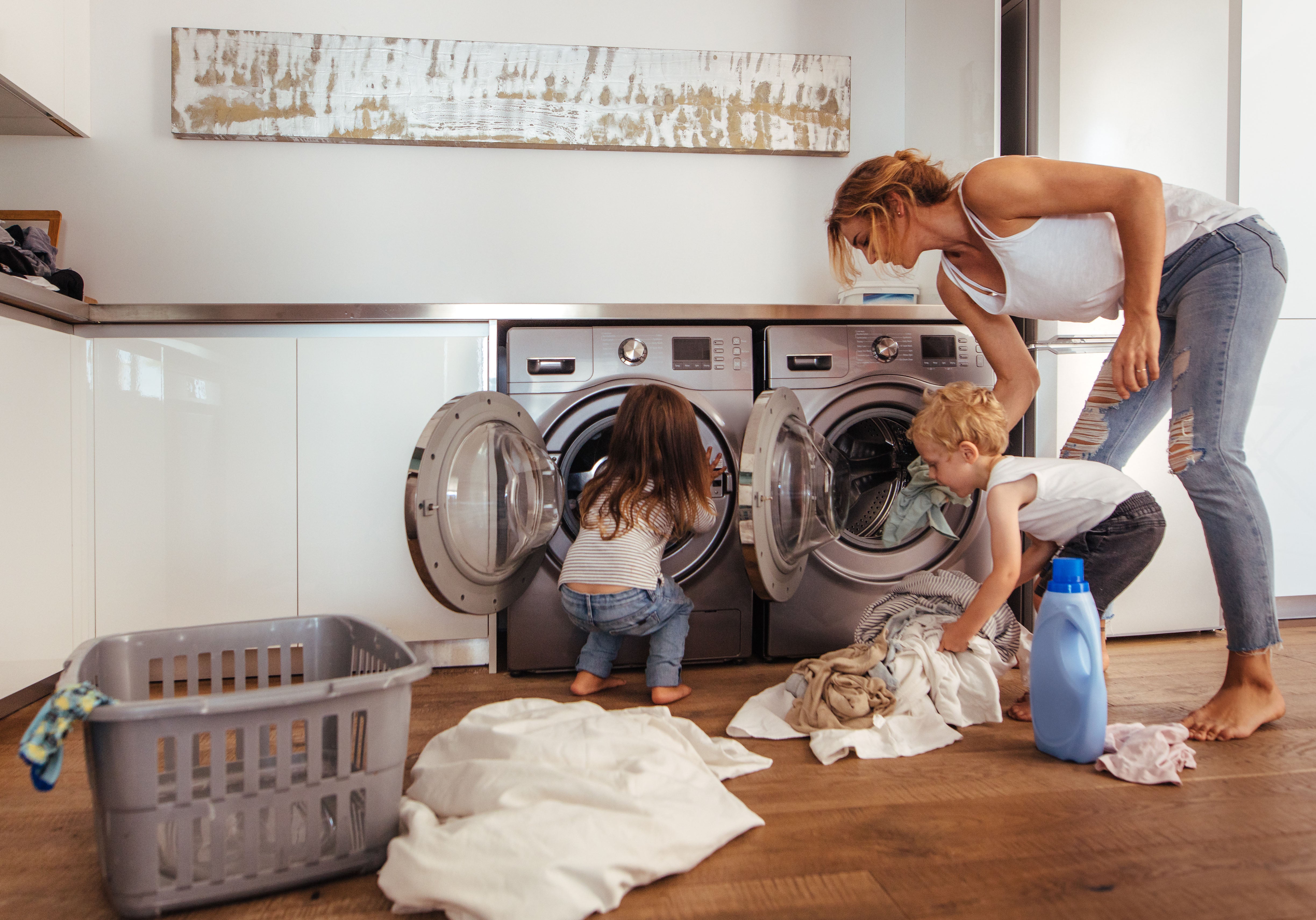 Why do I need a laundry washer and dryer?
When it comes to handling laundry, having your own washer machine is definitely the best option overall. Compared to hand washing, washer machines and dryers are actually more energy efficient. Furthermore, these appliances do a better job of removing stains and grime from heavy things like towels or a pair of jeans.
In the short term, a laundromat is cheaper, but all those quarters can actually add up. In fact, the cost of using a laundromat for a year is the same as the cost of installing a new washer and dryer. Having washer machines at home also saves you a lot of time. Once you pop your clothes in the machine, you can get some work done, spend time with your family, or sit back and relax.
What is the best washer and dryer?
The best washer and dryer for your house will depend on your needs and preferences. To find the perfect laundry machines, stop and think about these factors.
Loading Type: One of the first decisions you'll need to make is choosing between top and front-loading machines. If you want a stackable washer and dryer to save on space, then a front loader is a good choice for you. Those who are fine with a side-by-side washer and dryer combo may prefer a top loader since there is less risk of leaks or door malfunctions.
Size: Look at the capacity on the washer to select the best size for handling your family's laundry. If you just want to quickly handle your own clothes, select a compact model of 1.8 to 3.5 cubic feet. If you're planning to provide your whole family with clean clothes, pick a bigger model of 3.6 to 5.1 cubic feet. Remember to look at the exterior dimensions too so you can find a washer machine that fits in your home.
Power Type: All washers are electric, but when it comes to dryers, you can choose between electric and gas. Electric dryers are cheaper and easier to install than gas dryers. However, if you want lower monthly energy bills, a gas dryer is cheaper to run.
Brand: Another thing you should consider when shopping for washer machines is the brand name. Certain brands use materials and manufacturing methods that produce durable, efficient machines. We carry Whirlpool, a brand recommended by Consumer Reports.
Agitator Type: Washer machines with agitators tend to do a good job of thoroughly cleaning clothes. However, they are also rougher on clothes, so delicate fabrics may need extra attention. A washing machine with an impeller uses less water and is gentler on clothes, but it doesn't give you as deep of a clean.
Where can I buy laundry washers and dryers?
BJ's Wholesale Club makes it easy to get laundry day out of the way. We sell several types of washing machines both in store and online. You can get a washer and dryer combo or a 2-in-1 washer to handle every step of laundry day for you. We also provide single washer and dryer models, so you can mix and match your preferred blend of appliances. While you're shopping at BJ's, you can also pick up laundry detergent, fabric softener, and everything else you need to care for your clothes and household textiles.
At BJ's, we can help with delivering and installing these large appliances. Choose Free Pickup to get it from the store yourself, or pick the Ship It option to get your washer machines delivered straight to your home. To save time on chores and to run your household as efficiently as possible, start shopping for laundry machines at BJ's.
References
[1] https://home.howstuffworks.com/home-improvement/household-hints-tips/cleaning-organizing/hand-washing-clothes.htm
[2] http://www.mypersonalfinancejourney.com/is-it-cheaper-to-use-coin-laundry-or/
[3] https://www.consumerreports.org/cro/washing-machines/buying-guide/index.htm
[4] https://www.maytag.com/blog/washers-and-dryers/agitator-vs-impeller-washer.html
[5] https://www.homedepot.com/c/ab/gas-vs-electric-dryers/9ba683603be9fa5395fab902da8afc8