We know, it seems too good to be true. How could one possibly "air-fry" a family dinner and get the same crispy-crunchy texture you get with traditional frying? Well, tasting is believing, and we know that BJs.com has top brand name air fryers in every price range for your family's budget.
How does an air fryer work?
An air fryer is a compact version of a convection oven. The appliance uses an external heating element and a fan that blows hot air around your food - cooking it evenly and providing that delicious crispy-crunch to your favorite foods. Though the heating element is very similar to what you might find on an electric cooktop, and air circulates similar to how the oven in your kitchen might work, the secret to the amazing taste of air-fried food is the location of the element relative to the size of your air fryer. Your foods proximity to heat and whether your foods are stacked on top of each other will determine how well "fried" your food tastes vs. baked.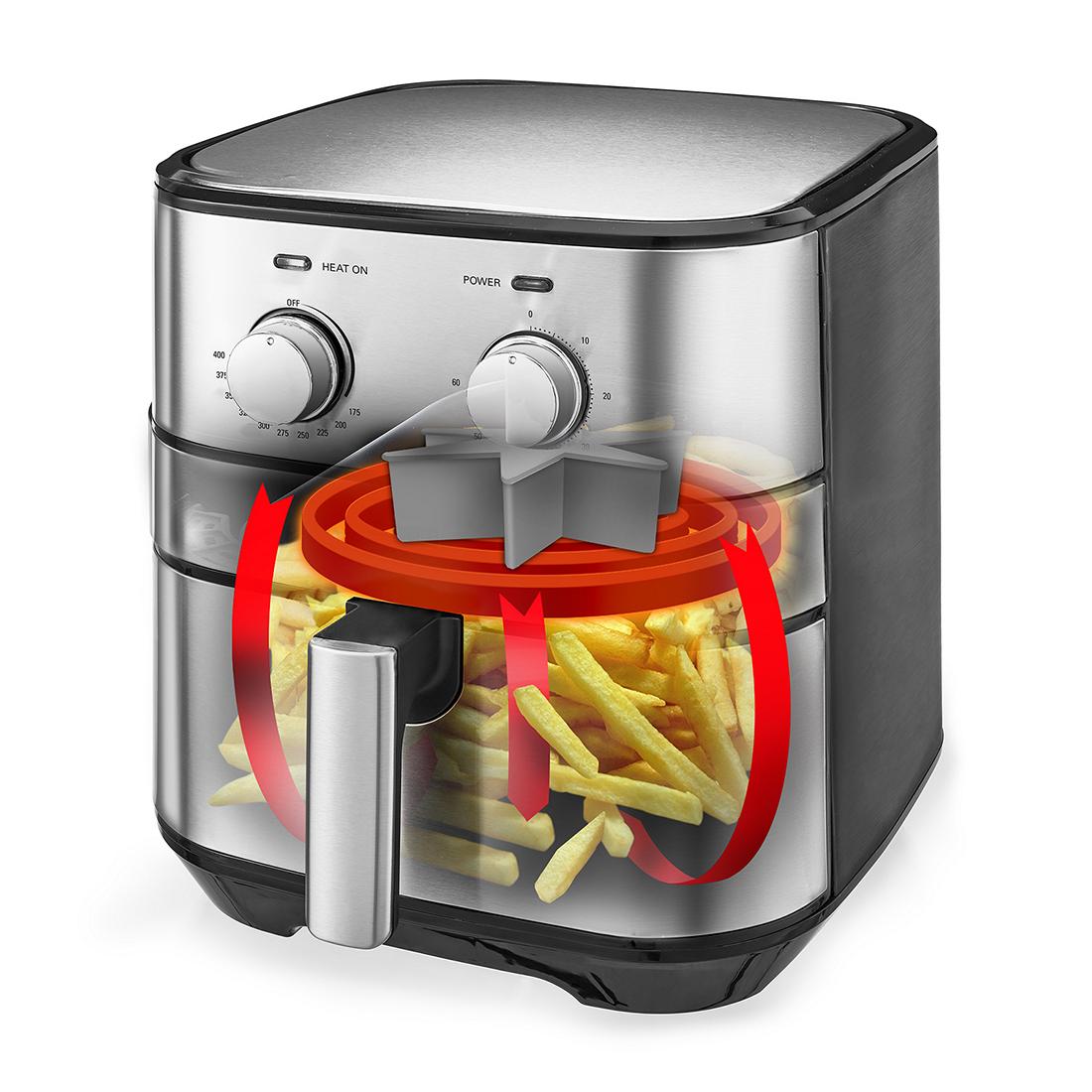 What type of air fryer should I buy?
BJs.com has air fryers that come in all shapes and sizes depending on what meets your style, family size, and power requirements. Air fryers that feature a basket are a stylish and compact feature to your kitchen countertop. While an oven-shaped air fryer can cook a lot of different types of food like pizza, it might be harder to clean. Air fryers are sized based on the quart size of the basket or volume of the oven. BJ's carries 2-qt. to 6.5-qt. size air fryers with 2-3 qt. being great for small batches serving 1-2 people, while 4-6.5 qt. air fryers are great for families of 3 and over. You may also want to test your power source as air fryers can use a lot of electricity when is use. Try testing a high-wattage appliance like an electric tea kettle or blender in your power source to ensure your air fryer doesn't blow a fuse.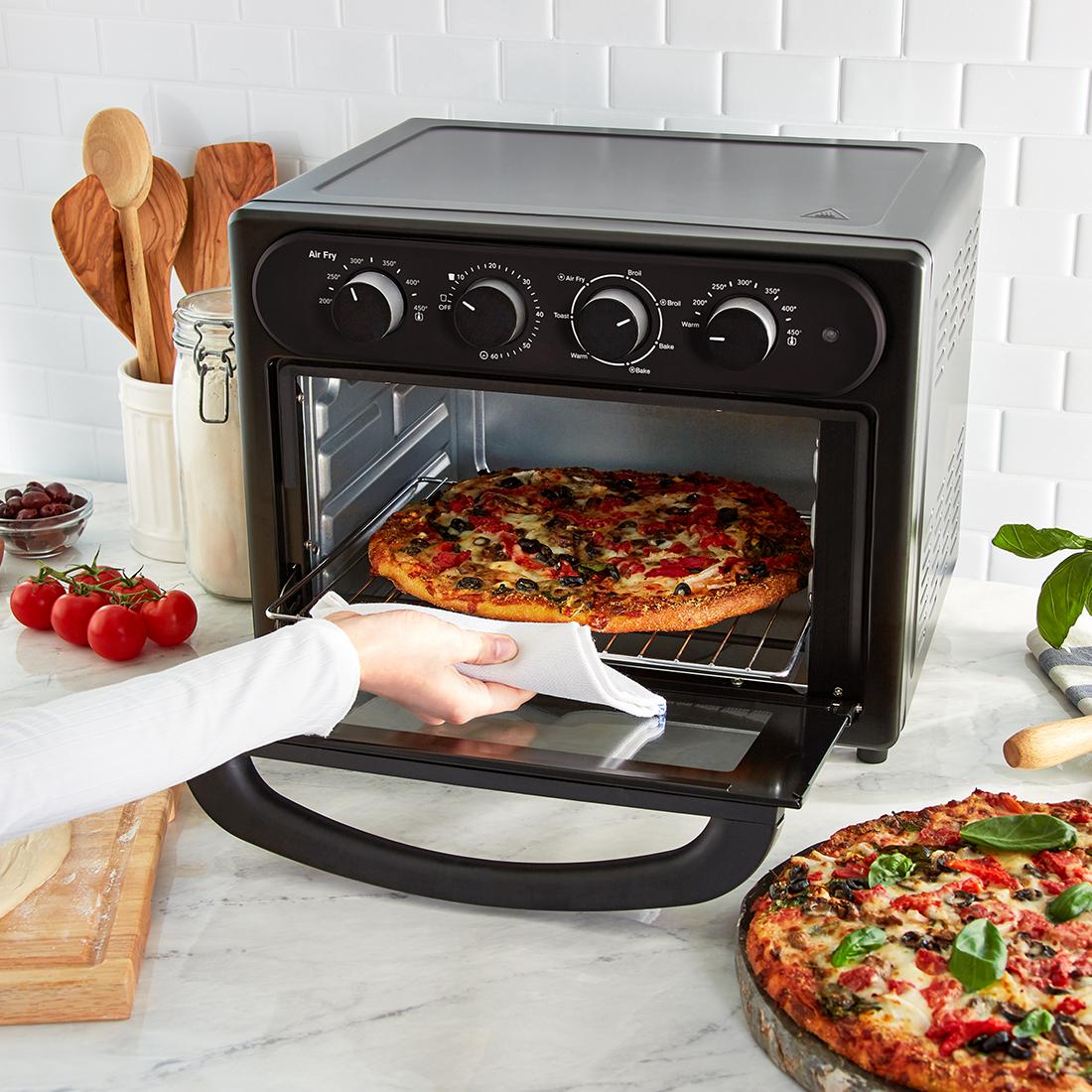 Why would you want an air fryer?
Air fryers give you the crunchiest coating on your favorite foods without the use of greasy oils. While you won't taste that deep-fried flavor you get from submerging your foods in oil, air fryers can add that same delicious crunchy flavor your family loves without the added saturated fat. Your family will love the taste of air-fried chicken wings or French fries. Try air frying asparagus or sweet potatoes for something unexpected.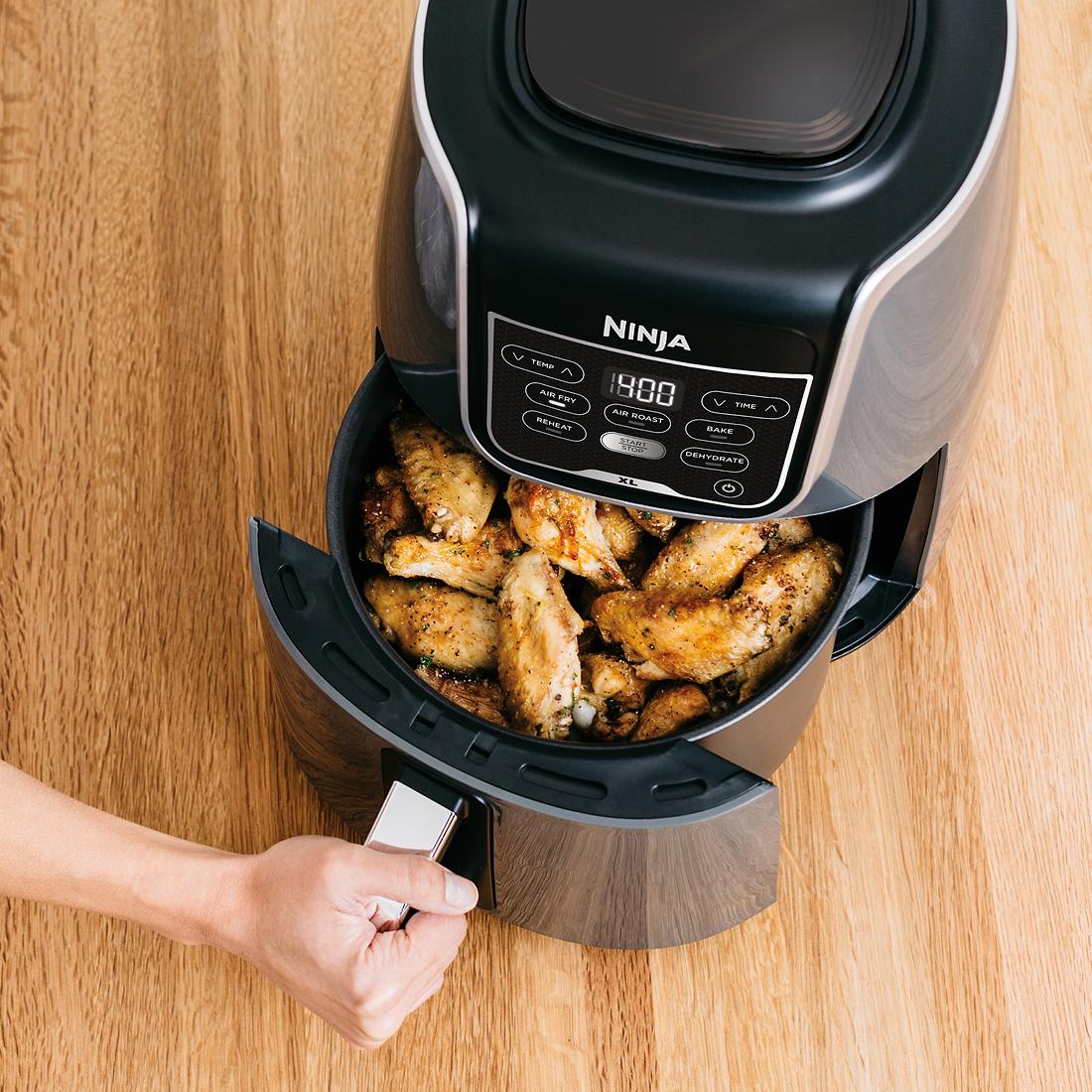 Can I buy an air fryer on BJs.com?
BJs.com features air fryers that range in price with different sizes, settings and special features. Simply enter "air fryer" into the search bar on the BJs.com homepage to start shopping by the price, brand and wattage that's right for your family. You can also search by star rating, read real Member reviews and browse photos of how a new air fryer will fit perfectly on your kitchen counter and into your family's life. Shop in-Club or on BJs.com and pick up your air fryer in-Club or have it shipped to your house. Your family is sure to eat up everything that comes out of your new air fryer and you can feel comfortable knowing you shopped fast and saved easy with BJ's Wholesale Club.