If you want to keep using your backyard even after it gets hot outside, pools are an excellent way to stay cool. Float in sparkling, cool water by yourself or host a pool party for all your family and friends. BJ's has a great range of aboveground pools that will turn your yard into the ultimate fun zone, and we also have all the pool supplies you need to keep your pool refreshing and crystal clear!
How do you keep kids interested and safe in your pool?
For most kids, just having a pool in their backyards is enough to keep them entertained for hours. However, if you want to add to the fun, consider getting some pool toys. Floating basketball hoops and balls, such as the SwimWays 2-in-1 Basketball/Volleyball toy, can give kids an exciting new sport to try. Another great pool toy option is rings and other weighted toys that your children can throw into the pool and retrieve. If you want to turn your home into an outdoor water park, pick up a slide that will make entering the water a fun adventure. To give kids a place to rest after they wear themselves out, be sure to include some inflatable floats/pool tubes, too.
Part of making sure your loved ones have fun in your pool is ensuring they are safe. Teach your children to swim as early as possible. Even after they can swim, make sure that they are still being supervised in the pool. Use a cover or fence to keep kids from gaining access to the pool when no one is around to make sure they are safe. For aboveground pools, remove the ladder when no one is swimming.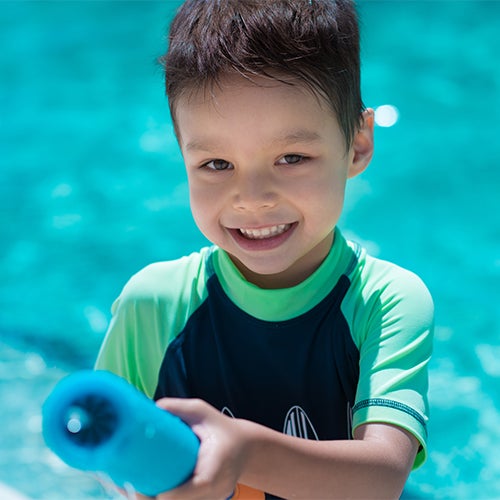 What pool supplies do I need?
Make sure your pool is sparkling clean at your next pool party by getting the right pool supplies. The most basic tools every pool owner will need are a manual vacuum to scrub the pool, chemicals to keep water levels balanced, and a net on a pole to scoop out debris. You can make cleaning your pool even easier if you get a cover to keep debris from falling in or an automatic vacuum to clean the pool for you. By being proactive and stocking up on all your pool supplies, like the Poolmaster Aluminum Leaf Pool Skimmer, you can make sure your pool is ready to use whenever you or your friends want to hop in.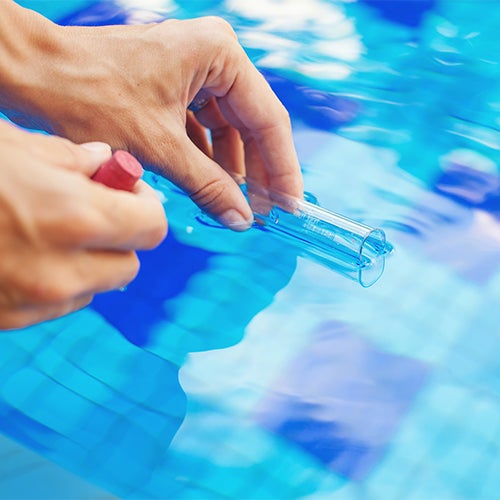 Where can you buy pools and supplies?
BJ's is happy to help with all your pool needs. Our aboveground pools come in plenty of sizes, so you can find a pool big enough to fit your whole family. We have a full range of pool chemicals, like chlorine tablets, algaecides, and water clarifiers, to help keep your pool clean. To make sure everyone has a blast in your pool, we also have a large selection of fun pool toys. Browse our inflatable floats/pool tubes to get novelty floats like the H2OGO! Toucan Float that will ensure all the guests in your pool have somewhere to relax.

When you want to swim and splash, BJ's makes pool shopping fast and easy. Our BOPIC service lets you browse online to find your perfect items and then pick them up in store. You can also select options with Same-Day Delivery and create an exciting backyard without even leaving your home! Get a refreshing pool your whole family will love by shopping at BJ's.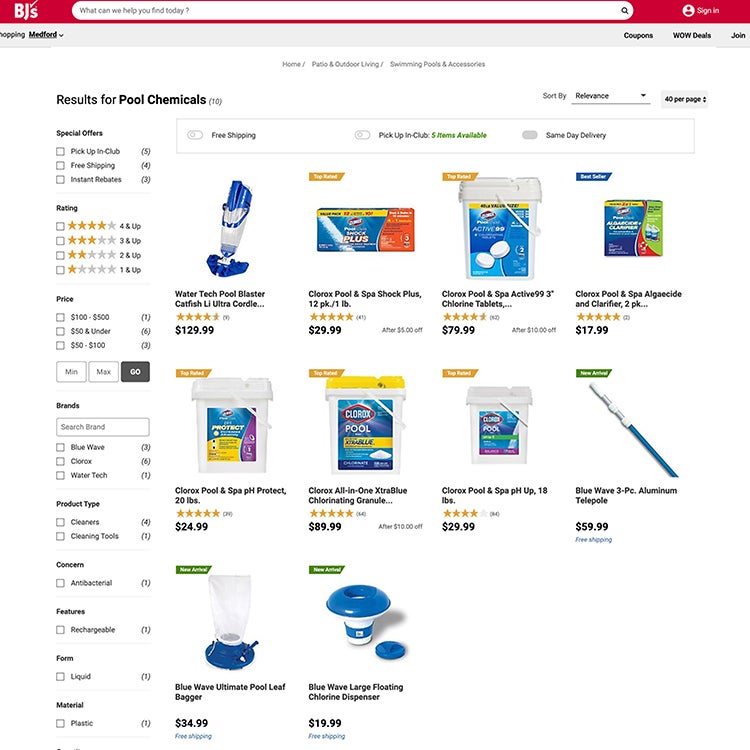 References:
[1] https://www.mayoclinic.org/healthy-lifestyle/infant-and-toddler-health/in-depth/child-safety/art-20044744
[2] https://www.swimuniversity.com/pool-supplies/