The fridge is the heart of the kitchen, and it keeps all the great food and drinks you've prepped fresh and ready for action. The problem is it is often not easy to find the perfect fridge for your kitchen. We are here to help you and ensure you are all set with the key factors that make it right for your home. We have partnered exclusively with Whirlpool Corporation, the leading manufacturer of home appliances, to launch BJ's Major Appliances – an exclusive benefit for BJ's Members.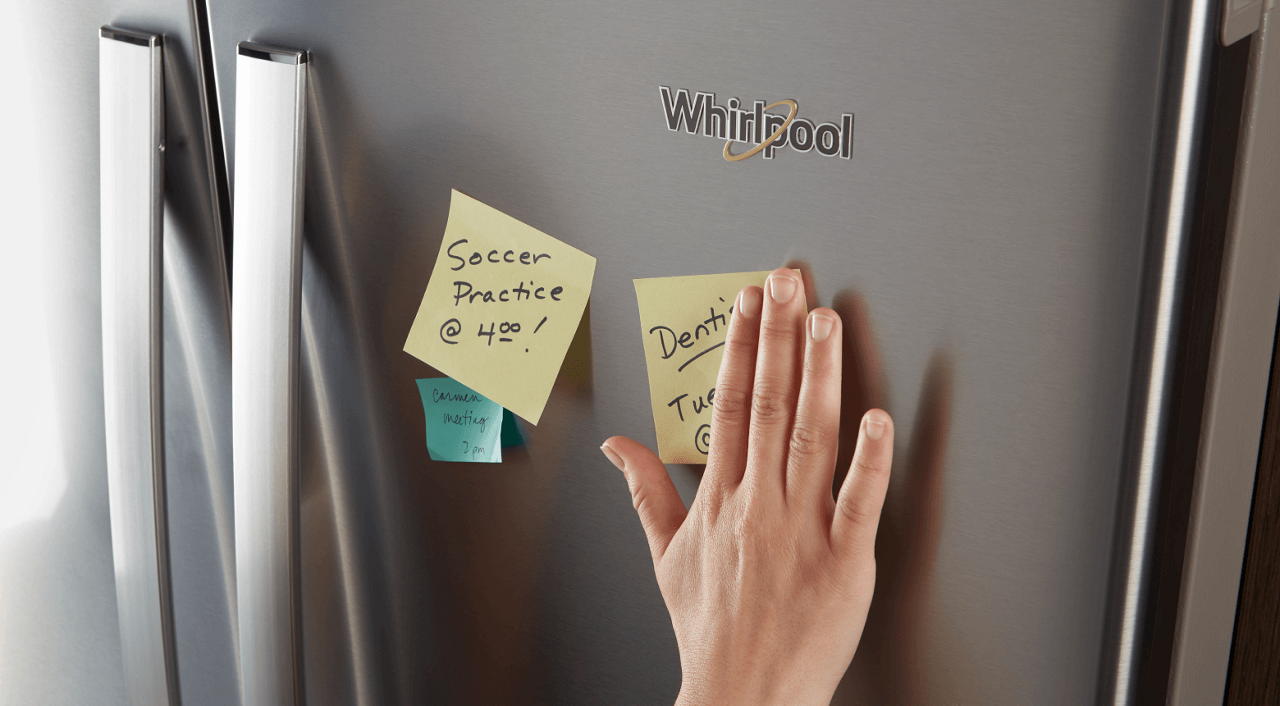 Consider your kitchen space before you purchase
A refrigerator should be able to not only fit within the space you have available but also be one of the key features of your kitchen. Before shopping, you want to ensure your perfect refrigerator fits within the space you currently have. Be sure to know:
Measurements of where it's being installed
How much room to leave for doors to open
Distance to nearby islands
Whirlpool's measurement guide can help you through this process.
Choose the features and color/finishes that fit your kitchen
Buying a refrigerator should be an easy experience. Before you decide on your refrigerator, be sure to consider the features you would like to help make your life easier. These features include infinity slide shelves (to accommodate tall items), platter pockets to store wide, flat items like pizza, and adjustable gallon door bins for loading flexibility. Other features, like dual cooling help adjust temperatures for specific areas to make sure fresh and frozen food are kept in the right environment.
Refrigerator finishes vary from the traditional black and white to stainless steel in different hues. Your options are endless at BJ's Wholesale Club as we offer various colors and finishes. And if you're looking for a finish that easily wipes clean, BJ's Wholesale Club offers two fingerprint-resistant finishes:
How do I purchase a refrigerator at BJ's Wholesale Club?
BJ's Wholesale Club has refrigerators for every lifestyle, and it's easy to find exactly what you need online. As a BJ's Member, you can expect the best value and convenience to improve your life and live generously. If you are ready to purchase, visit our refrigerator site to see all refrigerator options and sizes.