When you wake up on a weekday morning, breakfast food might be the last thing on your mind as getting ready to tackle the day ahead, taking care of last-minute household tasks and helping others get out the door on time tend to overwhelm your hunger pangs. There is an easy solution to missing this important meal, though. Simply stock up on the breakfast food and fixings you like the best, and a quick, nutritious morning meal is only minutes away.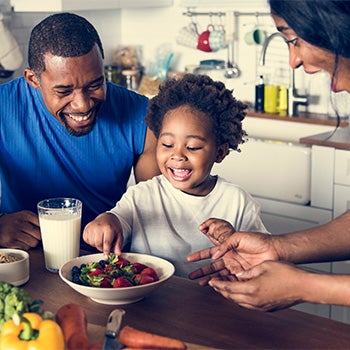 Why is breakfast important?
When you eat breakfast food first thing in the morning, you are setting up your metabolism for an efficient day. Providing nutritious fuel to ease your hunger pangs kick-starts your body, which begins burning the calories to meet your energy needs.
On the other hand, if you don't eat breakfast food, you deprive your body of the calories it requires, and it goes into survival mode. This means your metabolism slows down to conserve energy, converting more calories into fat. Scientific studies affirm that when you regularly skip breakfast, you are more likely to increase your body mass index, which indicates a higher ratio of fat to muscle.
The breakfast food you choose is important too. A hot breakfast on a cold winter morning or homemade pancakes on the weekend set you up for a positive start on your day. A high protein breakfast provides the fuel you need to be at your best. Foods high in fiber, such as oatmeal, benefit your digestion while providing essential nutrients too.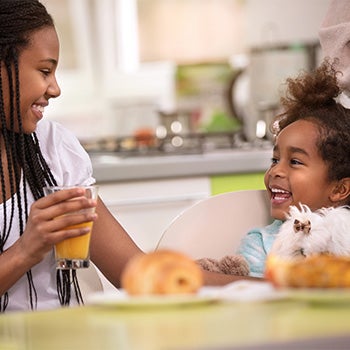 What is the best breakfast food?
Hot breakfasts may seem time-consuming, but with the vast selection of instant cereals and mixes, they are more convenient than ever. Hot cereal doesn't have to be limited to classic oatmeal, although for many, oatmeal is a must. Instant hot grits or hot granola with cream are great alternatives to your usual routine.
When you stock up on hot breakfast foods, you and your family can choose whatever sounds best on any particular morning. You'll reduce waste when you offer a choice for everybody in your household.
Homemade pancakes are a family favorite, and they aren't just for weekends anymore. You can whip up gourmet pancakes for your entire crew when you have a convenient mix, organic agave syrup or real maple syrup on hand. Add some fresh fruit and you have prepared you, your spouse, and your children for a stellar day.
Cold breakfasts are a good alternative to hot breakfasts. They provide the essential nutrients you and your family need. Make sure your pantry contains cereal and other cold options for quick, do-it-yourself meals.
A classic Kellogg's cereal variety pack will keep the kids satisfied all year long. They love to choose and prepare their own breakfast, freeing you up to shower or savor your first cup of coffee before the day gets underway.
High fiber selections like granola or bran cereals are pantry essentials. When you have a few choices on hand, it's easy to start the morning off right. Bran, wheat and oat varieties provide flavor, fiber and filling goodness.
High protein frozen breakfast foods go from freezer to microwave in record time. You'll be the hero of the day when you offer sausage, hot waffles or breakfast burritos to your hungry crew.
Ready in minutes, tasty and hot, you'll love the variety that frozen breakfast foods add to the menu. From egg and cheese sandwiches to French toast sticks, they'll quickly become a staple on your grocery list.
These convenient breakfast foods last several weeks in your freezer, so stock up when you can. You can save money and eliminate waste with single-serve portions. They also work as after-school snacks or dinner when your schedule is tight.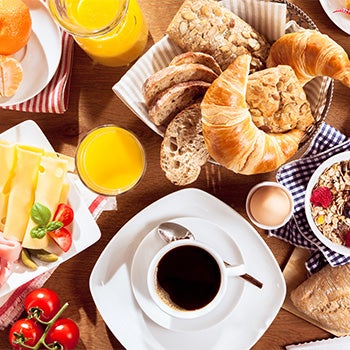 Where can I buy the best breakfast?
Stop into your local BJ's Wholesale Club for a variety of hot, cold and high protein breakfasts. Our large selection at wholesale prices makes it easy to bring breakfast back to the table for you and your family every day. We offer Free Pickup for online orders or get your groceries delivered to you in as little as 2 hours with Same-Day Delivery.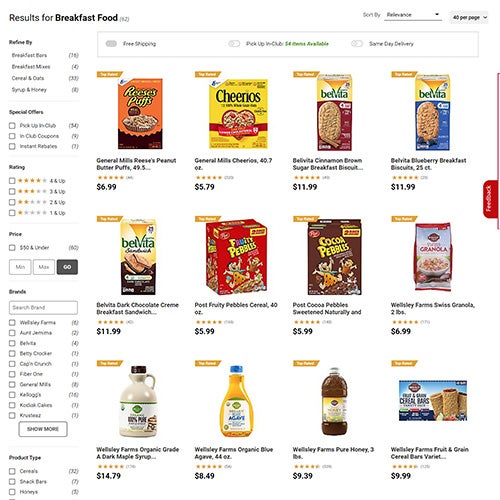 Resources:
1. https://www.rush.edu/health-wellness/discover-health/why-you-should-eat-breakfast
2. https://www.healthline.com/nutrition/9-benefits-oats-oatmeal#section2
3. https://www.reuters.com/article/us-cold-cereal/cold-cereal-might-beat-a-hot-breakfast-idUSTRE6604GT20100701
4. https://www.wellandgood.com/good-food/high-fiber-breakfast-ideas/
5. https://www.foodsafety.gov/food-safety-charts/cold-food-storage-charts