There is nothing like the crackling warmth of a campfire. Sitting around a blazing fire in a fire pit chat set will create a relaxing atmosphere for your friends and family. Kick back and enjoy the evening knowing that you found the best price for your outdoor fire place at BJ's.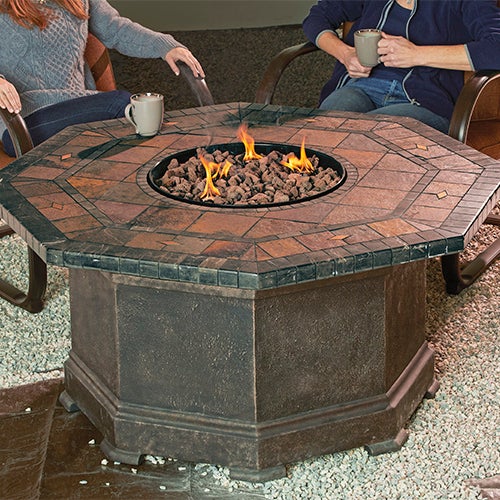 Which fire pits are the best?
There several different styles of patio fireplaces for you to consider. The type that is best for your situation depends on several factors. One of the first things to check is whether your local zoning laws or homeowners association has any restrictions about burning on your property. If you are not permitted to burn wood, a gas fire pit may be allowed. If there are restrictions about open fires like those in a fire bowl, chimineas that fully surround the fire may be an option.

Once you have determined what sorts of fire pits are allowed on your property, you can pick one with the features you need. Wood-burning fire pits will give you an experience closest to that of an outdoor campfire. You can easily roast hot dogs and marshmallows on your back patio. Chimineas will give you a warm fire while venting the smoke upward. In Mexico, these bulbous ovens are used to cook food as well as enhance an outdoor living space. An outdoor fireplace performs in much the same way but with a more traditional look.

Safety is an important consideration any time you are working with an open fire. Because of the danger of potential sparks, many fire bowls come with a screened cover. When you have smaller children, you want to design a setup that puts some distance between them and the flames. If you are concerned about safety, you may want to consider a closed outdoor fireplace design.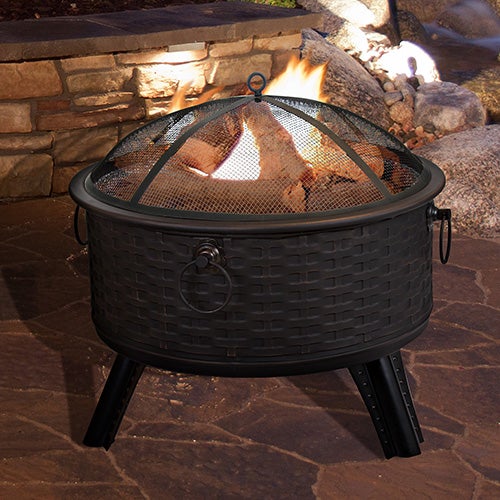 Why should I buy a fire pit?
From the earliest moments of human history, people have been fascinated by fire. In the orange glow of dancing flames, storytellers have shared tales of adventure, ghost stories, and other fantastic legends. Outdoor fireplaces always create a heightened sense of intimacy where people are more comfortable sharing their thoughts. As your friends and loved ones gather around the fire, it will help you bond and make even more memories.

Wood-burning fire pits also let you use your outdoor space for a longer period of time during the year. As the summer turns to autumn, people begin to close up their patios. Homes with outdoor fireplaces can enjoy the cool evenings in warm comfort.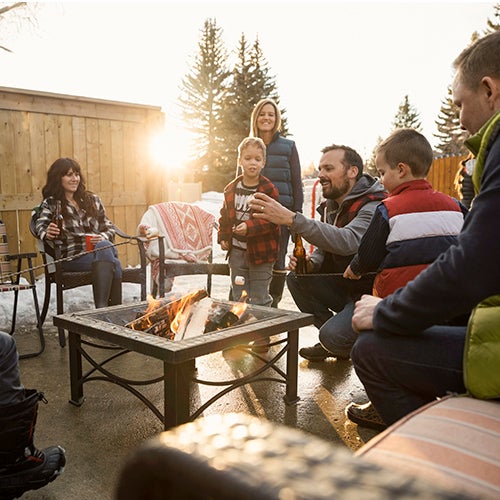 Where can I buy a fire pit online?
If you are looking for outdoor fire pits, BJs.com is a great place to start. You will find fireplaces and fire pit chat sets in many different styles and price ranges. Simply log onto the website, and search for "fire pits." Once you have made your decision, check and see if your model is available for our convenient In-Club Pickup service. Soon, you will be spending quality family time outdoors on the patio and creating warm memories that will last for years to come.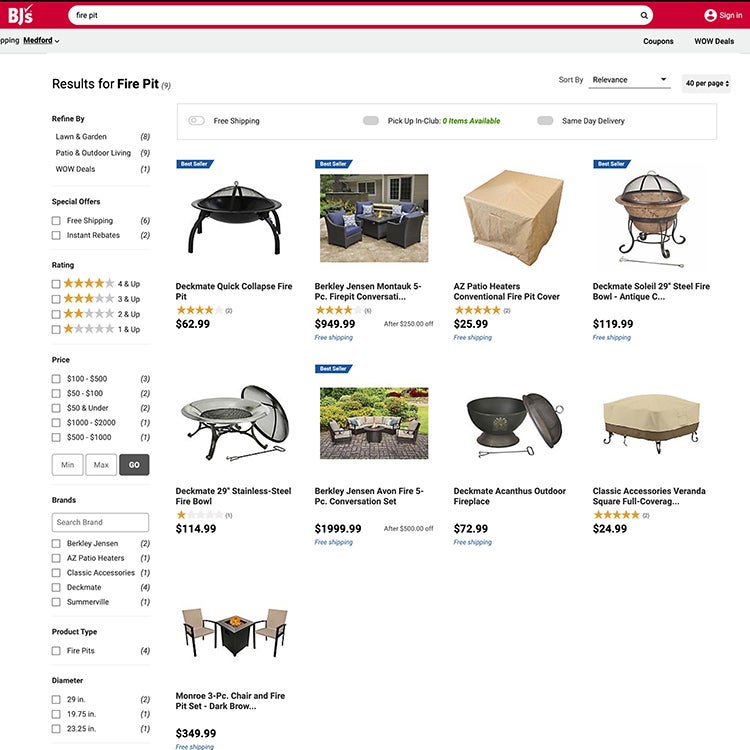 References:
[1] https://ezinearticles.com/?Chimineas---A-Brief-History&id=4429454