If you're planning a get-together of any kind you're going to want refreshments, and BJ's Wholesale Club can help you out with everything from food to tableware. BJ's Members planning a party can find plenty of custom cakes, sandwiches, deli and dessert platters to help you check off all the items on your birthday or holiday party checklist. Remember to check out how to Simplify Your Holiday During a Pandemic if you plan on having guests this year.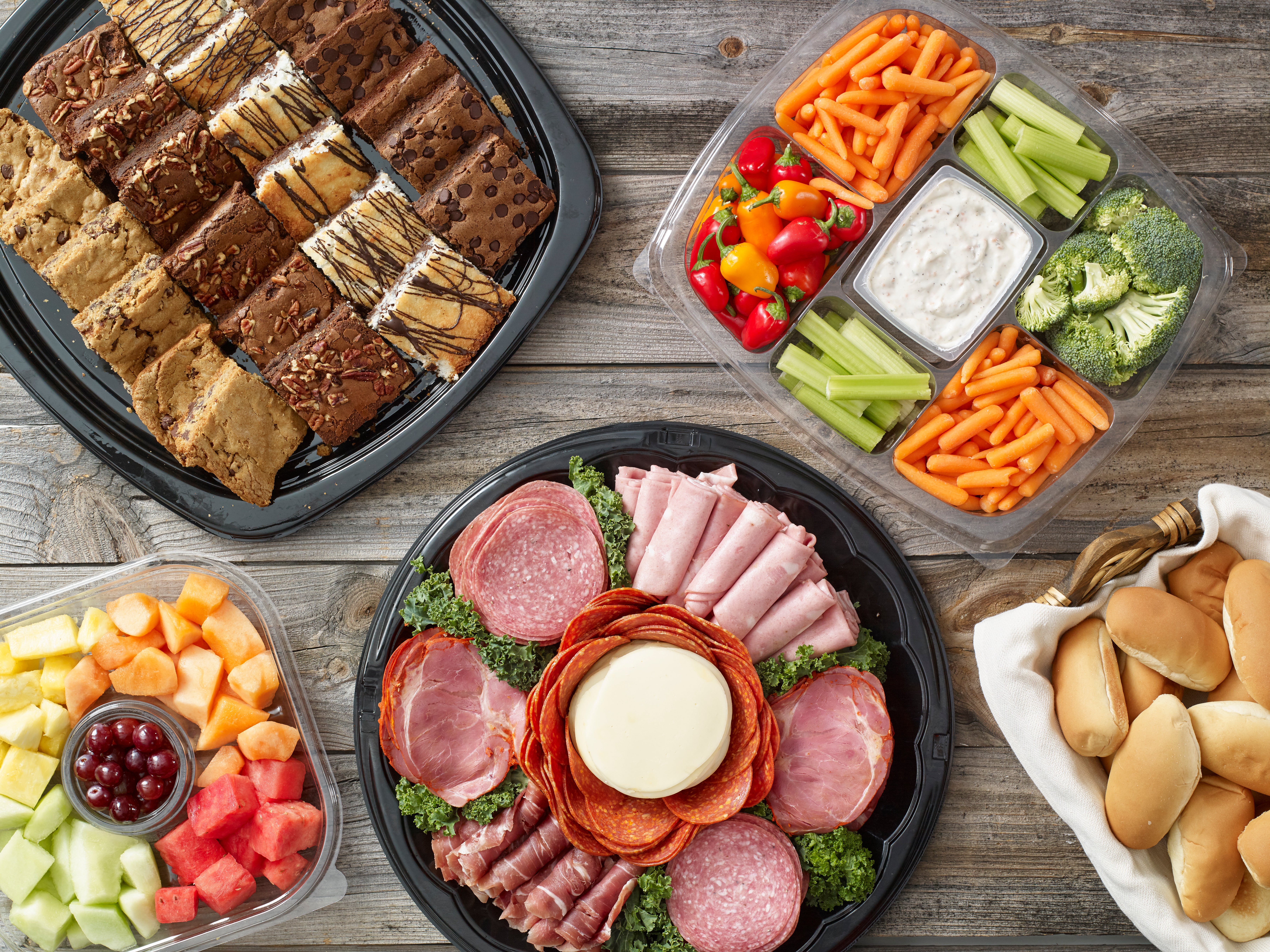 Why order a party platter instead of making your own?
Creating your own platter might seem more cost-effective, but it can be hard to calculate how long it takes to put together a dessert platter, deli party platter, vegetable platter or sandwich tray on your own. If you need several trays, the process of making them all could take an hour or more. The reality is that when you're planning a party, it's good to be aware that all of the seemingly small projects that can leave you scrambling at the 11th hour to. Instead, leave the stress to us. You can rely on BJ's Wholesale Club to make a party platter that will keep your friends and family coming back for more.
Whether it be a custom cake, veggie tray or deli tray, each one of our platters is beautifully presented to impress your party-goers. Our bakery Team Members are trained to make each cake look picture perfect for you or your loved one's special. You can leave the decorative piping and frosted roses to our professionals. No need to rearrange vegetables or sliced meats, our BJ's Team Members have done it for you.
And if you've been given the task of bringing a snack, you'll love that you don't have to worry about leaving any sentimental dishes behind. If you leave the party before people are finished eating, leave you tray behind for the host to reuse or recycle.
Finally, you'll be beyond satisfied with the freshness of the veggie and deli platters from our deli and produce departments. We know how important it is for you to give your friends and family the best quality around, so we take care to put together delicious, fresh, and eye-appealing platters so that you can proudly show each of them to your guests or hosts.
How much does a BJ's Wholesale Club party platter cost?
The exact pricing will depend on the exact size and type of platter for your needs. The prices can vary, so make sure to take a look at the current version of the custom cake and entertaining brochure to know how much a party platter will cost. Prices differ from made-to-order party platters to ready-made platters. Platters made fresh can range from $27 to $50 depending on how many people you're expecting to serve. While some ready-made can start at $10, you miss out on the quality freshness you know and love from BJ's Wholesale Club.
If you're get-together calls for food beyond the platter, BJ's Wholesale Club also offers appetizers like fresh and frozen appetizers like boneless wings or sirloin strip roast, and spiral ham. Always be sure to check your local availability. You'll also find a wide variety of dessert offerings like cookies, brownies and other sweet treats. Beautifully decorated sheet cakes, round cakes, and cupcakes are all available to browse in BJ's Wholesale Club's online brochure and deli ordering form. Regardless of which platters you need, you can be confident that you'll get some of the best prices around without sacrificing quality.
How do I get a party platter at BJ's Wholesale Club?
Shop in-Club or online at BJs.com for all your entertaining needs. Take our shopping experience on-the-go with the BJ's App or browse from the comfort of your own couch. If you're short on time this holiday season or prefer to shop contactlessly, order all your holiday needs online and select BJ's Curbside Pickup or Same-Day Delivery. Browse in our online brochure and deli ordering form to shop fast, save easy and discover all the benefits to being a BJ's Wholesale Club Member.