Thoroughly preparing for a storm or hurricane just before the season starts is important so you can avoid the stress of empty shelves and large crowds. Stock up on non-perishable food items and other emergency essentials to be equipped for a hurricane.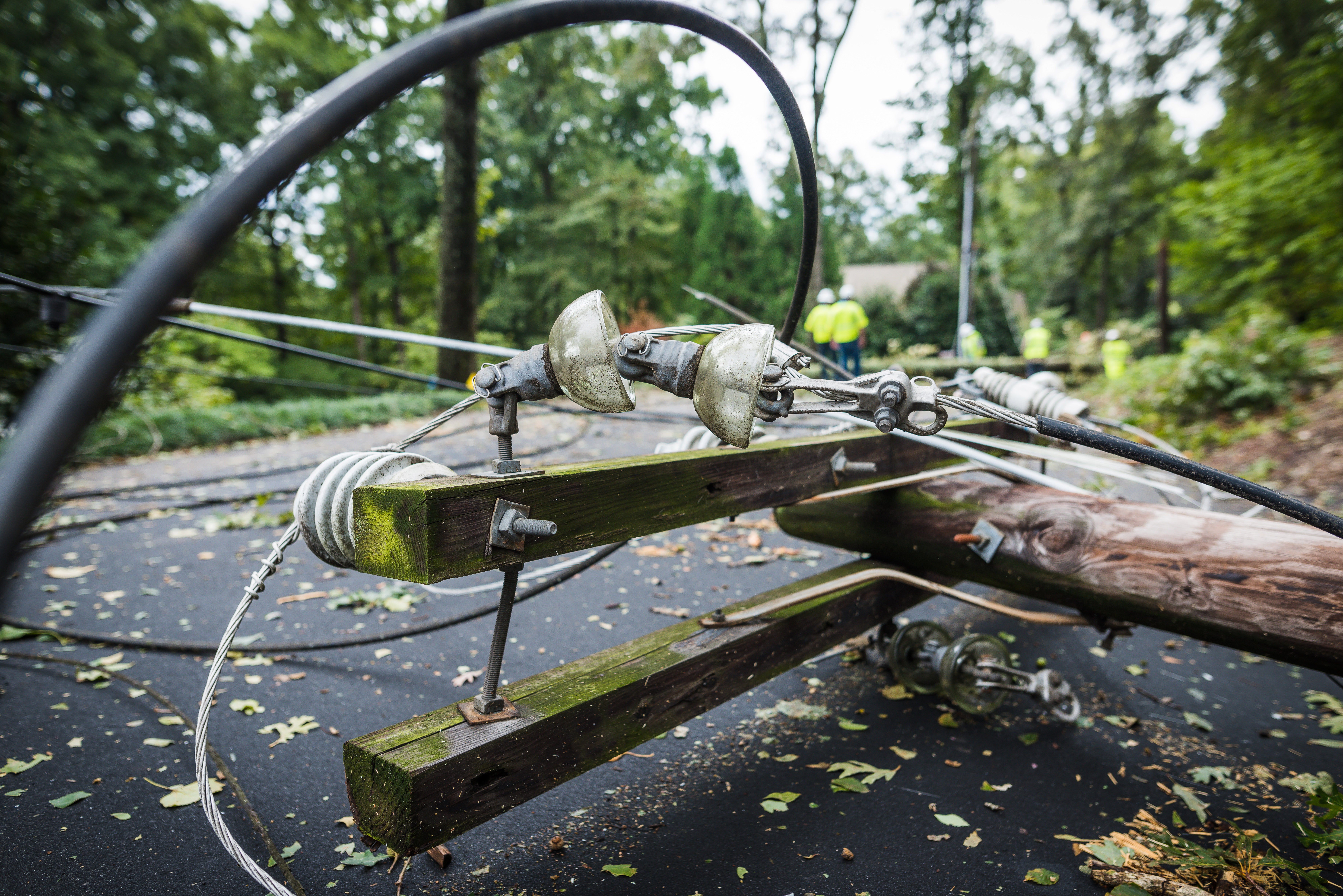 Why should I be prepared for a storm or hurricane?
The power going out isn't the only thing that can go wrong during a hurricane. Phone systems can go down, and fallen power lines may block your way out of the neighborhood. When the power goes out during a hurricane, it's not safe to drink water from the tap either. You must wait until the city informs residents it's safe again.
If you or a friend or family member is injured during the storm, you might not be able to quickly receive medical treatment. This is one of the reasons you need to keep a first aid kit in your emergency supplies. You can create your own set of provisions or buy pre-made kits. Keep in mind you will still need to buy a few extra supplies, like gloves, when you purchase a pre-made kit since most only come with one pair of gloves and one ice pack.
What do I need to be prepared for a storm or hurricane?
You need a family disaster plan and emergency supplies to be prepared for a hurricane. You should know exactly what you will do if you're told to evacuate. Where will you go? What will you bring with you? Print out different ways of driving to your destination in case one route is blocked. Keep flashlights and lanterns in your emergency supplies so you don't injure yourself while walking in the dark.
If you have pets, remember to stock up on their foods and medications too. Have pet carriers accessible if you'll need them in the event of an evacuation order. Also bring your flashlights and first aid supplies with you.
A generator is a good item to have because it makes your family's life just a little more comfortable during a power outage. Power outages can last for weeks in the worst-case scenario.
Each person in your household will require at least one gallon of water per day during a power outage. Store a bit more if anyone in your household is nursing or is a young child. You should also have extra on hand for medical emergencies.
You could buy a water filtration product to make your tap water safe to drink during power outages. Some devices attach to your faucet. Other options are purification tablets, bottles that have filters in them, and straws. Filter straws are cylindrical devices that you don't actually drink from the way that you use typical plastic straws.
Keep spare batteries in your emergency supplies to make sure you'll always be able to use the battery-powered objects you'll need. Store an extra battery or two for your smartphone as well.
Where can I purchase items to prepare for a storm or hurricane?
You can buy non-perishable food items and other emergency supplies to prepare for a hurricane at BJ's Wholesale Club. Buy bananas, apples, and other fruits that last a while on the counter when you know a hurricane is headed your way. We have a grocery delivery service if you don't have time to make a grocery store run. When it comes to canned goods, you can stock up on these farther in advance. Just make sure to write down the expiration dates so food doesn't go to waste.
BJ's Wholesale Club has a first aid kit you can buy that's compact and that contains essentials like dressings, scissors, and a cold compress. Individual items you can buy from our store include antibiotic ointments, disposable nitrile gloves, and rubbing alcohol.
We also have generators available at good prices with options of as much as 9,375 watts and as little as 1,500 watts. The more watts the generator has, the more things it can power in your home. Estimate how many watts you'll need by adding up the power needs of what you would want to use in a power outage, such as the lights, ceiling fan, and charging cables.
Order your emergency supplies today to ensure your family will be safe and comfortable if a hurricane hits. We will ship the items to you as fast as two days or have them ready for Free Pickup in two hours or less.
References
[1] https://www.ready.gov/hurricanes
[2] https://www.ready.gov/water
[3] https://www.cdc.gov/disasters/hurricanes/before.html