Your yard is one of your home's biggest assets. A front yard is a space for creativity and curb appeal. At BJ's Wholesale Club, we belive the backyard is an open space for your family play and enjoy being together. In a well-kept yard, pets chase toys with abandon, and children play games from hide-and-seek to volleyball. Yard care can be a challenge. It can take hours to tame your yard using only manual tools. With outdoor power equipment from BJ's Wholesale Club, you can maintain a fun and attractive space by keeping your lawn under control.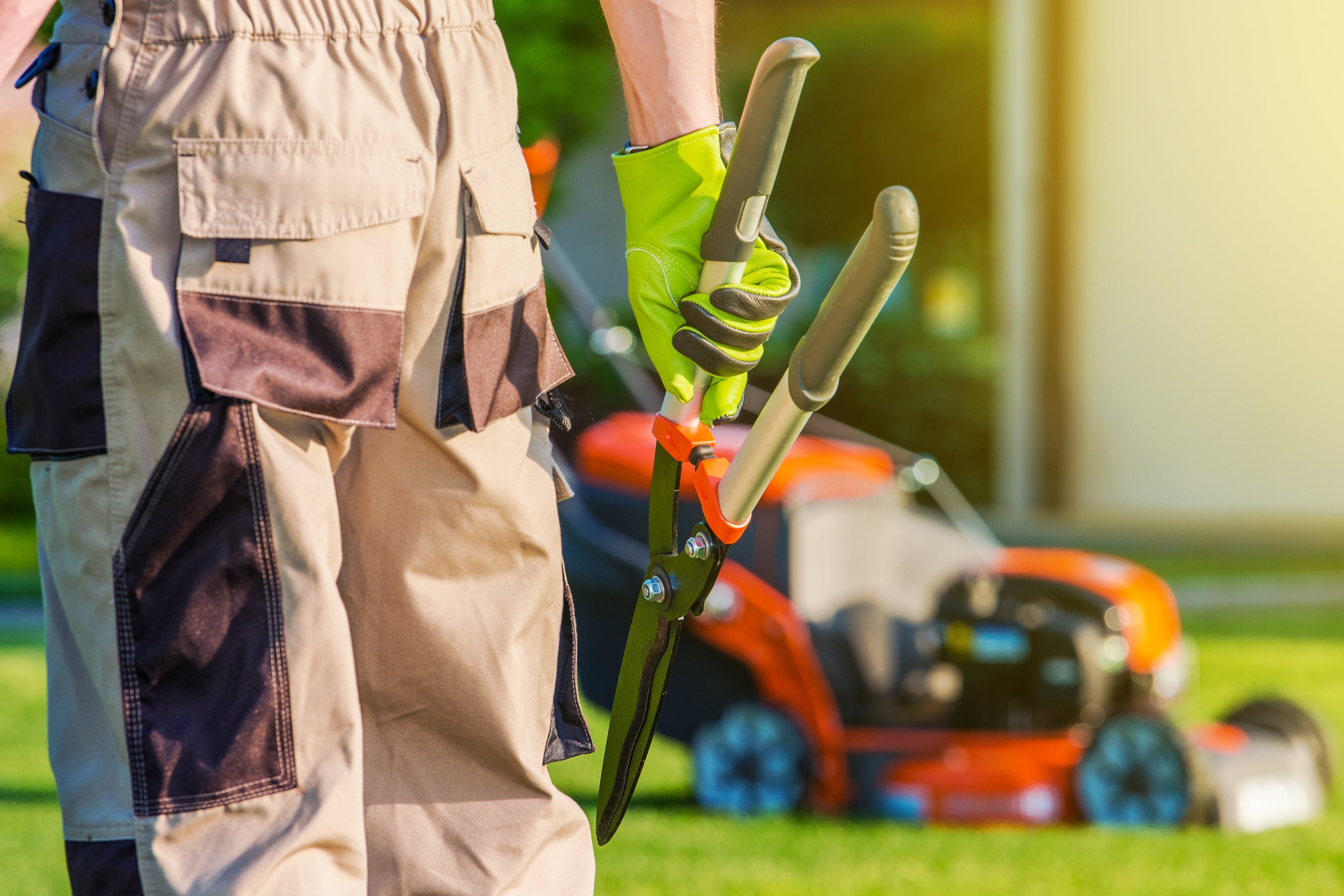 What kind of power equipment do I need for my yard?
Lawn equipment can be a serious investment, so you want to make certain that you choose the right tools for the job. A large lawn may require a riding lawn mower, and a small one may only need a manual reel mower like our 14-inch Sun Joe model. For the average lawn, a motorized push mower will get the job done. One advantage of an electric mower is the lack of noise. You can do your mowing in the early morning without disturbing the neighborhood.
Once you have cut the grass, it is time for the detail work. The tools you need will depend on the vegetation around your lawn. If shrubs surround your outdoor space, you will want a hedge trimmer to keep your landscaping from getting overgrown. A quality trimmer allows you to give your hedges a clean edge and the shape of your choosing.
An edger is another common home power tool. To avoid damaging sidewalks and fences, you will keep your lawnmower a couple of inches from the borders of your lawn. However, this can mean weeds growing near fences and between paving stones. An edge trimmer quickly and safely cuts such areas down to size.
Trees require seasonal care. Leafy trees provide comfortable shade in the summer. After giving a spectacular show of color in the autumn, those leaves fall to the ground. Wet leaves can become a slipping hazard and stunt the growth of your grass in the spring. A leaf blower is a helpful tool for removing leaves from the main part of the yard. When you blow them into piles, it is much easier to bag and remove them.
Low tree limbs need trimming now and then. A telescoping chain saw is the right piece of Sun Joe power equipment for limb removal. This tool has a little over an eight-foot reach. For taller trees and thicker limbs, you should always contact a professional tree service.
If your landscaping includes a garden, there are outdoor power tools that can help prepare the soil.
A Sun Joe electric tiller loosens the soil in the spring and prepares it for planting. Using the tiller in the fall will help mix organic material into the soil for nourishment over the winter.
For an outdoor patio, a power washer will keep surfaces looking their best. As the seasons change, dirt and pollen get into the cracks and crevices of concrete and brick surfaces. Your power washer will blast these impurities away and keep your patio looking its best throughout the year.
What are the benefits of doing the yard work myself?
It can feel like lawn care is just another chore for which you do not have time. However, there are some advantages to handling this project on your own terms.
Working on your yard is an excuse to spend time outside. If you have been stuck behind a desk all week, it can be pleasant to get outside and breathe some fresh air. With electric Sun Joe power equipment, you do not have to worry about inhaling gas fumes. Take a deep breath and enjoy the outdoors.
Working in the garden together is an excellent way to teach children about plants and life cycles. During the growing season, they can watch as their flowers bloom and vegetables grow. A family vegetable or herb garden will also teach lessons about healthy eating.
Lawn care does not have to be a solo project. This job can be a lot of work if you are doing it by yourself. However, there is no reason that one family member should do the job alone. While you work with the leaf blower, kids can use rakes to bag leaves. Teens can mow the lawn and trim hedges. Our electric lawn equipment is lighter than most gas-powered tools making it easier for use by different members of your family.
Doing your own yard care also means that you are making the landscaping decisions. Tending a flower garden is an adventure in creativity. Your lawn can reflect your sense of style. Whether it is a calming Zen garden or a colorful floral explosion, your landscape will make a statement.
Perhaps the most practical reason to do your own yard work is that it will save you money. Purchasing new equipment has an upfront cost, but it is cheaper than having a landscaper come and tend your yard several times a year. These companies are often more concerned about getting the job done fast than worrying about details. When you do it yourself, you can be certain that you will be satisfied with the results.
Where can I buy the best garden equipment?
BJ's Wholesale Clubs carry an extensive line of lawn and garden tools. We have lawn equipment that will work with lawns of any size. Many of the tools on bjs.com qualify for free shipping. Your new lawn tools will come straight to your door at no extra cost.
We also carry many of the manual garden tools you may need for a gorgeous lawn and garden. Whether you need to water the lawn with a sprinkler or generate compost with a tumbler, we have you covered. Try BJ's Curbside Pickup and shop fast, save easy and pick up on your own time. If you are looking to keep your lawn beautiful in every season, BJ's Wholesale Clubs has the tools you need at great prices.