Winter driving brings extra challenges along with the season. If you drive a lot, it's smart to make sure that your vehicle is ready before snowfall. Consider purchasing a new set of snow tires from BJ's Tire Center for extra safety when you take the kids out for a drive or have a long commute. If you've never put tires on your vehicle for the winter, you may be missing out on all the benefits that a set of ice tires have on your ability to get out of snow safely.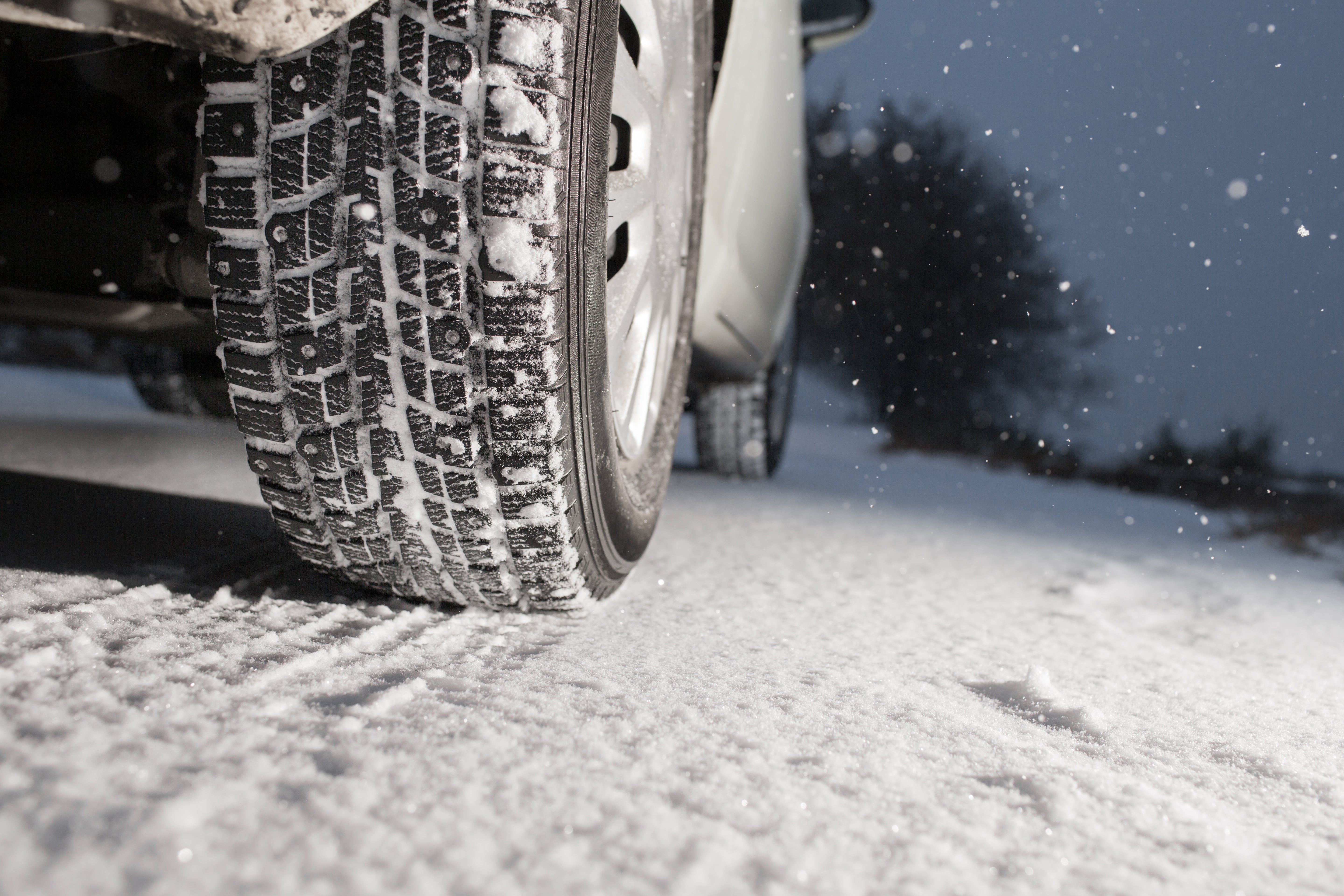 How are snow tires different from regular tires?
One of the biggest reasons that some people choose to switch out their tires in the winter is that the composition of the rubber is different on ice tires than it is on tires that were designed for other or all seasons. The rubber on tires designed for the winter stays pliable in extremely cold temperatures, which helps them keep contact with the road. In contrast, rubber on regular tires gets stiff, so it's more likely that you'll slip on the road.
The tread depth and pattern on tires for winter is also different. Since your vehicle needs to gain traction on the road when there are several inches or even a couple of feet of snow on the ground in the winter, having a sufficient tread depth becomes increasingly important. Greater tread depth gives the snow more places to go so that the tire can reach pavement, where it can gain traction. The tread pattern is also important because snow can thaw, at which point it becomes slush and water. This can cause a vehicle to hydroplane, but it's much less likely to if you have tires that have a tread that's designed to efficiently move water through the tread quickly so that the tires make contact with the road quickly.
Finally, since gripping the road in the winter is so important to safety, it's especially important to have tires that have a zig-zag pattern that helps them grab the road more quickly and easily. Ice can be extremely dangerous, but if you have a set of tires with these zig-zag biting edges, you'll have greater control over the car. See a BJ's Tire Center Team Member for help with identifying issues with your tread. We can help you with tire rotation, wheel rebalancing, flat repairs and run an inflation check. See our 3-Point Promise for more information on your BJ's Tire Center tire lifetime warranty.
Why get tires for winter?
Having tires that grip the road is extremely important when you want to stay safe driving in the snow, ice, or slush. It's extremely important to get enough traction to move through deep snow and slick ice.
The specific safety benefits of using tires designed for winter weather are vast, with a shorter stopping distance being one of the top reasons. They can also help you stay in contact with the road when you're turning. Changing from winter tires to warm-season tires is important because the heat from the sun on blacktop and pavement can wear down the soft rubber on winter tires.
How much do winter tires cost?
The cost of winter tires can vary greatly according to the brand and quality, but the size will also play a big role in how much a set of winter tires will cost. In general tires for winter will usually cost more than summer or all-season tires of the same size. The price of a tire can also vary according to the type of vehicle. For instance, if you have a sedan, you'll probably pay anywhere from $100 to $150 per tire. But if you're getting a tire for a truck or SUV, the average price will be somewhere between $200 to $400. These are very rough estimates, though, and the price can certainly go up for trucks that need very large tires. Check BJ's Tire Center offers for great deals on brands like Bridgestone, Yokahama and BFGoodrich.
Plus, you need to remember that the amount that you pay per tire will also depend on the quality that you get. Name brands, such as Michelin and Goodyear, are more likely to cost more, but the quality is often better than some brands with names that are unknown to most people outside of the automotive industry.
And while there are times when buying something that's less expensive will be fine, your tires aren't one of those instances. Always remember that you get what you pay for when it comes to tires. Quality can vary because of the materials that are used on the tires and because of the design. One way that you can compare the prices and evaluate whether or not a discount on a tire is worth it is to look through the list of tires and compare how long the tires are supposed to last and how they're supposed to perform under certain weather conditions.
Make sure that you shop BJ's Wholesale Club and BJ's Tire Center to find a great selection of tires at reasonable prices. While you should never get a tire just because it costs less, you can find great deals on tire brands that you trust when you shop at BJ's Wholesale Club. If you're coming up on needing a new set of tires for the winter so that you can stay safe, shop here to find a great selection.