We all want to be in better shape, and having a home gym is one of the easiest ways to ensure that getting the body that you've always wanted is a little bit easier to get. You can easily find home fitness equipment when you know about the right places to look, and BJ's Wholesale Club has all of the home exercise equipment to give you great results.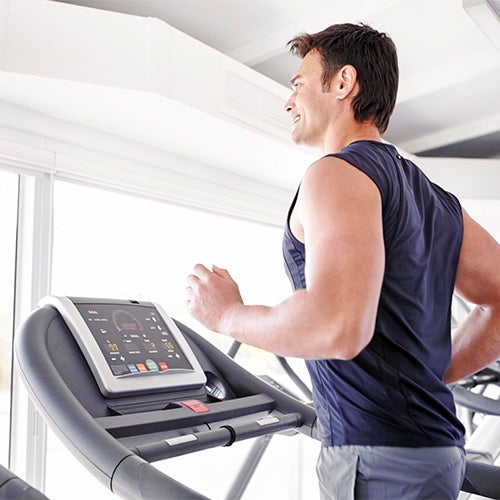 What is the best home exercise equipment?
The best home exercise equipment will depend on your goals, skill level, budget, and space. For instance, if you want to gain muscle, you might choose to buy free weights or exercise equipment that uses your body weight to build muscle. If you want to get ready to run a long race but don't want to run outside in the winter, you might choose to buy a treadmill.

Additionally, you will also need to consider the space when deciding on the best home fitness equipment for you. For instance, if you like lifting weights but have a limited amount of room, you might decide that you need a piece of equipment that lets you do several types of exercises and work several muscle groups so that your equipment takes up less space.

In general, though, you should look for equipment that is sturdy and that will last for years. Some popular pieces of fitness equipment on the market that you should think about adding to your home gym include elliptical machines, exercise bikes, rowing machines, treadmills, free weights, and many other types of machines. You might also invest in exercise accessories so that you can create an even better overall home gym.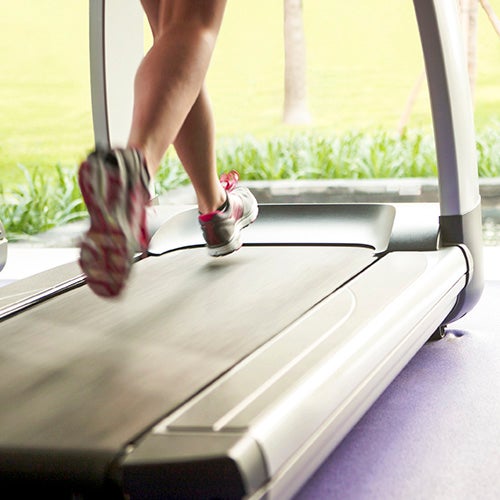 How do I assemble or repair exercise equipment?
The assembly of a piece of fitness equipment will depend on the type of equipment that you purchased. Some pieces of free weight equipment, such as bench press equipment, will require you to use a screwdriver and other basic tools to assemble the pieces. Other pieces of equipment will arrive already put together.

Some treadmills and other equipment might require you to put the belt on, but most pieces of equipment shouldn't require extremely unusual tools or a unique skill set. Additionally, pieces of equipment that don't come already put together will have directions that tell you how to set up the machine.

There might be some repairs that you can do on your own, but a lot of the maintenance and repair on machines with moving parts, such as elliptical machines, treadmills, rowing machines, and stationary bikes, will require that you call in a technician. Preventative maintenance is also a good thing to invest in because it will help ensure that your equipment lasts for years.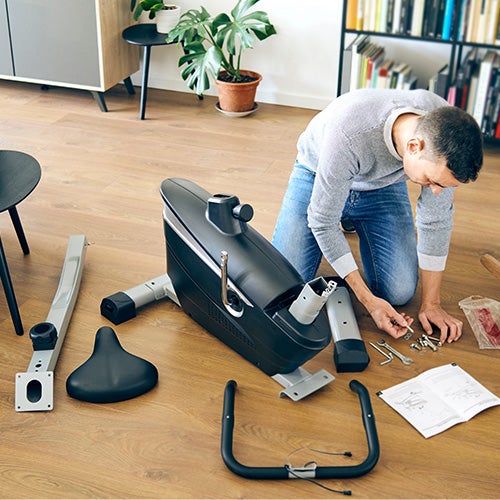 Where can I buy fitness equipment online?
When you're looking for exercise equipment, going to the BJ's Wholesale Club website is one of your best bets. We have a wide variety of fitness equipment for your home. For instance, you can get a rowing machine, which is great for working all areas of the body at the same time. You can also find Pilates equipment and inversion tables.

Take a look at the wide variety of quality fitness equipment that we have at BJ's Wholesale Club. When you find the workout equipment that will fit your goals and the physical space that you have to set up your equipment, you'll be empowered to make real changes to your lifestyle and your overall fitness and health. When you shop with BJ's Wholesale Club, you can shop online; then, you can do In-Club Pickup.
References:
[1] https://www.verywellfit.com/how-to-set-up-a-home-gym-types-of-setups-3498646
[2] https://fitnessmachinetechnicians.com/gym-equipment-repair