Summer is a time to be carefree, not careless. Keeping your family's skin protected can be easy when you know where to find your best sunscreen options. BJ's Warehouse Club offers a full range of traditional and waterproof sunscreen to keep your whole family safe, so you can keep your focus on having fun.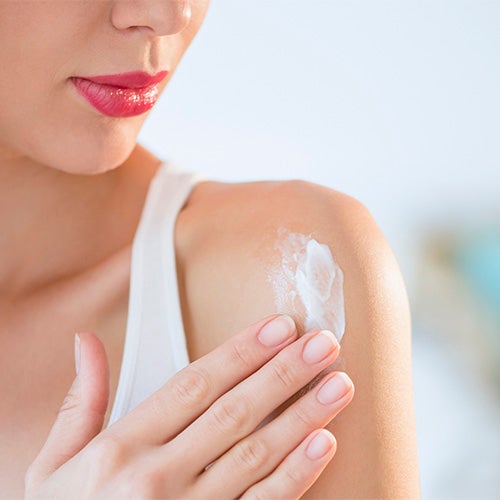 Which sunscreen is safe for kids and babies?
Children and babies are more than pint-sized adults. Since their skin isn't fully developed, infants under six months old are much more likely to get rashes and have other side effects from skincare products such as baby sunscreen, which should only be used on your baby's face or backs of their hands. Keep these little ones out of the sun or opt for lightweight long-sleeved shirts, full-length pants, and wide-brimmed hats.
Babies over six months of age and children can safely use sunscreen products following the Drug Facts instructions found on the sunscreen packaging. Sun Protection Factor, or SPF, lets you know how much protection a sunscreen offers. Whether you choose a mineral or chemical-based formula, your kids should be wearing lotion or spray sunscreen with an SPF of at least 30. Choosing a higher-level SPF such as SPF 50 isn't harmful; it just provides a bit more protection against harmful rays. You'll also want to be sure it's waterproof.
Broad-spectrum means that the product protects from UVA and UVB rays. UVB rays cause sunburn, and UVA rays are responsible for wrinkles, blotchiness, and leathery texture. Unlike the tanning lotions of years past, which contained little to no sun protection, broad-spectrum sunscreens provide sun protection against a wide range of damaging rays.
What would summer be if your kids couldn't run through the sprinkler or splash around in the pool? Whether you're at the beach or in your backyard, waterproof sunscreen is an excellent choice. Sunscreens labeled water-resistant provide 40 minutes of protection, and those labeled very water-resistant protect for 80 minutes.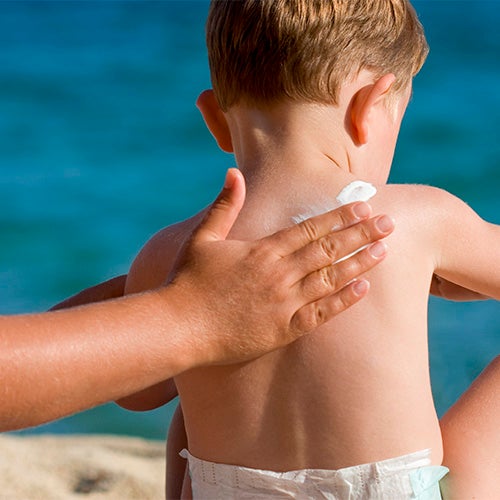 Which kind of sunscreen works best?
In general, the best sunscreen meets the criteria mentioned above, is applied at least 15 minutes before going out into the sun, and is reapplied according to the label directions. Beyond that, there are many different sunscreen formulations available to meet a variety of goals. Some of these include whipped, lotion, spray, sweat-resistant, or waterproof sunscreen.
When kids spray sunscreen, they can quickly get back to having fun in their Tommy Bahama swimwear. If you opt for a spray product, remember it needs to be sprayed for six seconds over each body part to be as effective as a sunscreen lotion. Nevertheless, spray products are convenient, easy to apply, and cover hard-to-reach areas such as the shoulders and back.
For sun protection, a lotion provides easy-to-measure coverage and takes less time to apply; simply slather it on and go. If you want a sunscreen that doesn't feel heavy on the skin, you may prefer a whipped formula. Believe it or not, suntan lotions are still available, but are not recommended because they provide little to no sun protection.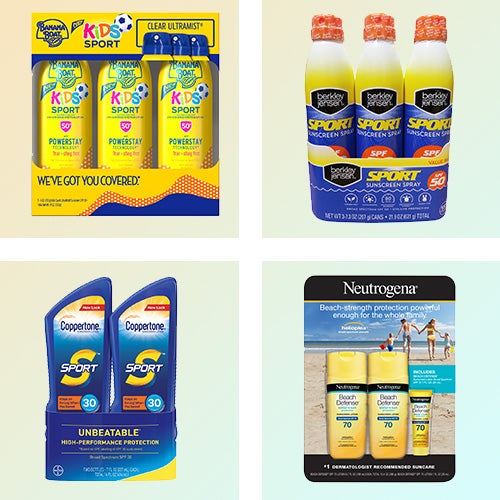 Where can I buy sunscreen?
BJ's Wholesale Club is a one-stop source for all of your sunscreen needs. Whether you're searching for a spray, lotion, baby sunscreen, or multiple products, BJs.com has something for everyone in your family. Consider buying sunscreen in bulk so you can have a can or bottle everywhere you go. Place one on your vanity for after bathing, in your beach bag for trips to the shore, or in your vehicle for when you're on the road. With Same-Day Delivery from BJ's Wholesale Club, you can quickly stock up and have all the sunscreen you need to keep your family safe through all the adventures summer brings your way.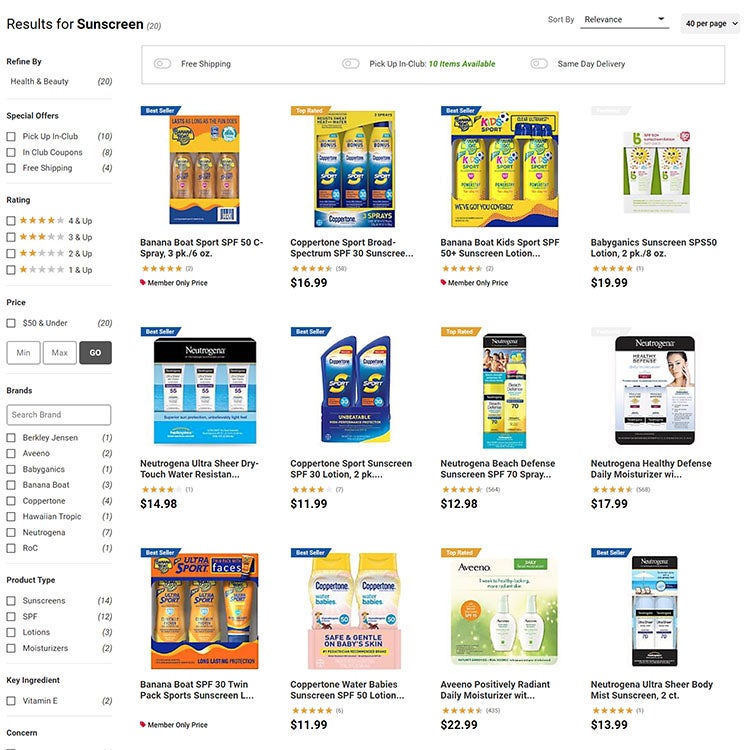 References
[1] https://www.cdc.gov/cancer/skin/pdf/CYCParentsBrochure.pdf
[2] https://www.fda.gov/consumers/consumer-updates/should-you-put-sunscreen-infants-not-usually
[3] https://www.aad.org/public/everyday-care/sun-protection/sunscreen/how-to-select-sunscreen
[4] https://www.cancerwa.asn.au/articles/news-2018/whats-the-difference-between-spf-30-and-spf-50/
[5] https://www.health.harvard.edu/skin-cancer/which-is-best-for-optimal-sun-protection-sprays-or-lotions