An efficient dryer conserves energy and gives your laundry a fresh smell that brings a smile to your face. Looking for a new dryer that meets your needs? Shop our selection of Whirlpool dryers at BJ's Wholesale Club.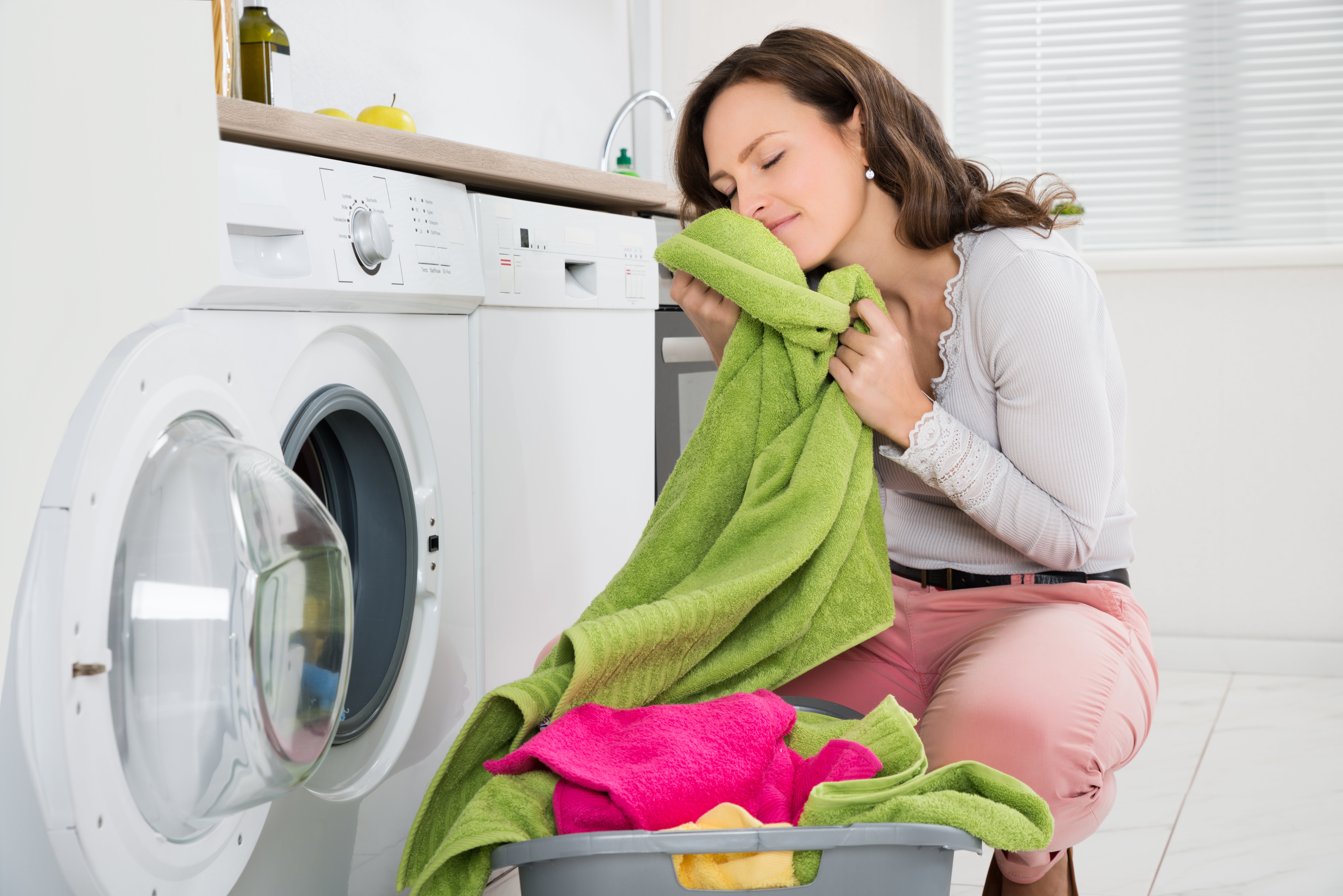 What should I know before buying a new or replacing my dryer?
Wouldn't it be great if your dryer could last forever? Dryers have a limited life span. Even if your old dryer is working, it might not be efficient. So, you may have to replace your dryer sooner or later.
Fortunately, Whirlpool dryers are equipped with innovative technologies. Wrinkle Shield Plus reduces the need to iron your clothes after you pull them from the dryer. Whirlpool's ENERGY STAR models can help you save money on utility bills. Additional key features include a steam refresh cycle and intuitive controls.
Whether you choose a top-load or front-load dryer, there are a few things to consider. After all, you'll want to make an informed decision. Here are a few things to think about before you purchase your new Whirlpool dryer.
Type - Gas Dryer or Electric Dryer
Dryer Size
Must-Have Features
Should you buy an electric or gas dryer? This decision is easy when your home is powered by electricity. If you have natural gas and electricity, you can select a gas dryer or an electric dryer.
Natural gas is an efficient source of energy that can save money over time. Typically, dryers that use natural gas dry clothes in less time than electric ones. Expect to pay a little more for this type of dryer.
Electric dryers are easy to install. They don't require a lot of maintenance and have lower repair costs than their gas counterparts. Newer electric dryer models have a steam dry feature that minimizes static electricity.
Both types of dryers are equipped with features that can complement your laundry machine. However, you should know that Whirlpool recommends professional installation of gas dryers.
Measure the space where you'll put the dryer. Your new Whirlpool dryer should fit the space without being too close to the washing machine or doors. You'll need enough space to load and remove your clothes. Additionally, dryers should remain one to two inches from the wall.
Whirlpool dryers come with tons of cool features that save time and energy. Make a list of the must-have features for your new dryer. Useful features include noise dampening, a brightly-lit control panel and a moisture sensor.
How long does a dryer last?
Dryers can last up to 13 years. You can maximize your Whirlpool dryer's longevity with routine maintenance. Clean the lint trap after each use. Be sure to clean the dryer's vent every month.
Should my washer match my dryer?
Many people replace their laundry machine and dryer at the same time. This can prevent you from having to buy a new washing machine in the near future. If your washing machine is working just fine, there's no need to replace it. Find a dryer that closely matches the laundry machine that you have.
How do I replace my dryer?
Sure, you can replace an electric model without professional help. Be mindful that dryers are heavy and hard to move. This is especially true if your dryer is set up in a tight closet. Gas models require you to connect them to natural gas lines. You should always hire a professional to replace a gas model.
At BJ's Wholesale Club, we offer delivery, haul away and installation of our Whirlpool dryers with your purchase. That way, you won't have to lift a finger to install your new dryer. Our technicians will do the work for you.
How much is a new dryer?
Our everyday low prices on dryers make them affordable for every budget. Exclusive Whirlpool dryer prices at BJ's start as low as $675. We offer exclusive savings and deals for our club members.
One of our lowest priced dryer models is the Whirlpool 7.0 cubic-ft High-Efficiency Dryer. Features include electric drying, an AccuDry Sensor and an interior drum light. This front-load dryer has a large capacity and is energy efficient.
The Whirlpool 7.4 cubic-ft Gas Model is equipped with several state-of-the-art functions. These include ENERGY STAR, steam refresh cycle, sanitize cycle and a dryer rack. This front-load dryer won't overdry your clothes.
What is the best dryer for me?
Buying a new dryer isn't a one-size-fits-all approach. Consider your personal needs and budget. How much money can you afford to spend on a new dryer? Whatever your budget, you'll find affordable dryer solutions at BJ's online.
How often do you wash and dry clothes? If you wash often, you'll need a high-efficiency dryer that can withstand frequent use. Whirlpool dryers are built to handle multiple dryer cycles a week.
Do you wash large amounts of laundry at a time or bulky items? If so, you'll need a dryer with a large capacity. A 7.4 cu-ft to 8.8 cu-ft dryer can accommodate sleeping bags, comforters and other types of bedding. When it comes to buying a dryer, the size of your wash loads matter.
Select a dryer with a lint container that is located in the front. This will help you to remember to empty it. A clean lint basket can prevent your new dryer from catching fire.
Some Whirlpool dryer models are equipped with automatic drying functions. This is a good feature if you don't have time to check to see if your laundry is dry. Auto programming uses sensors to turn off the dryer when the clothes are dry. That way, the dryer won't scorch your clothes.
If you have children, consider a dryer with child lock features. Whirlpool makes a few dryers with these safety features. A child safety lock can prevent your child from getting inside the dryer.
A Whirlpool dryer can give your clothes that fresh smell every time. Use the information in this buying guide to help you select the right model at BJs.com.
Sources: