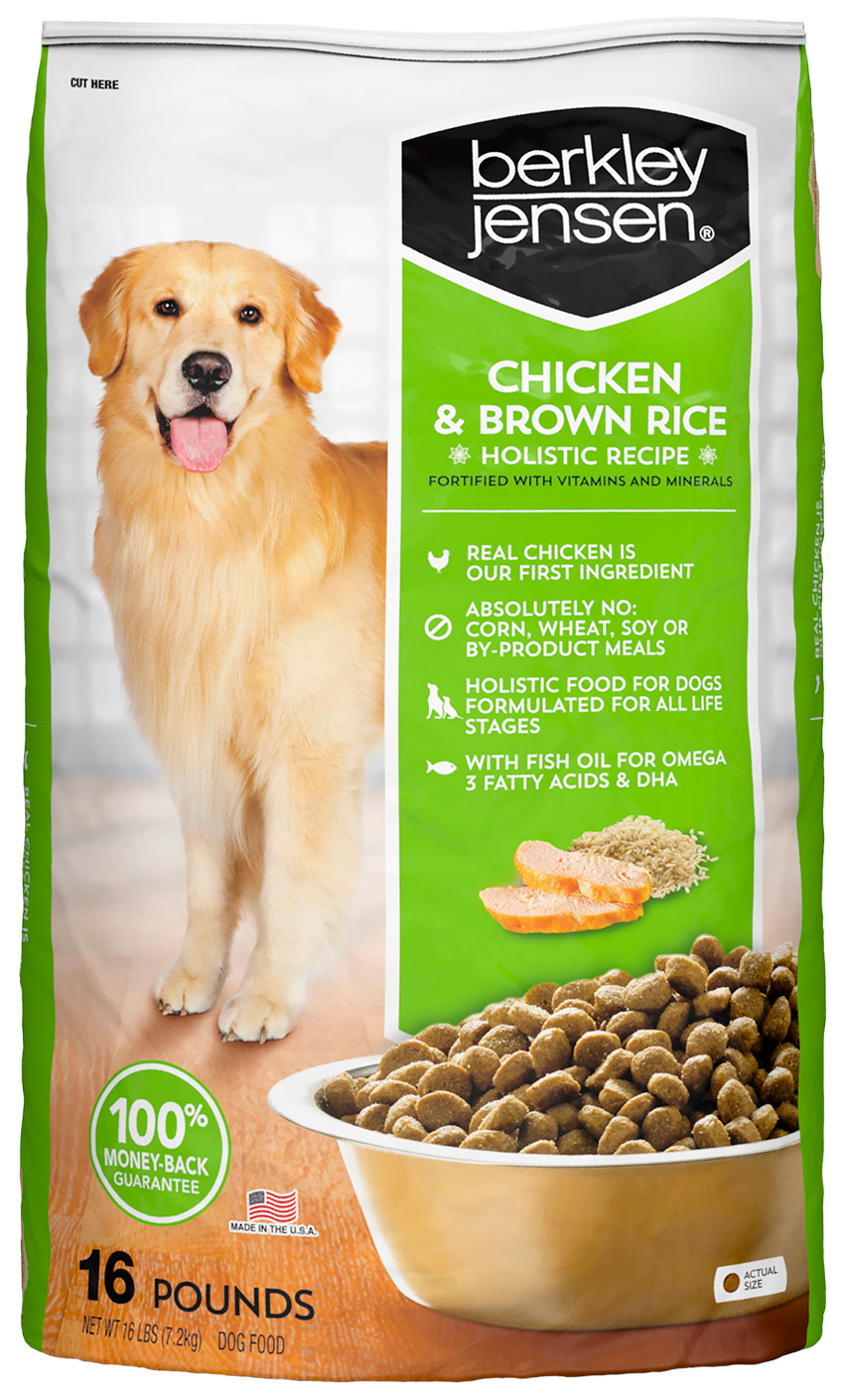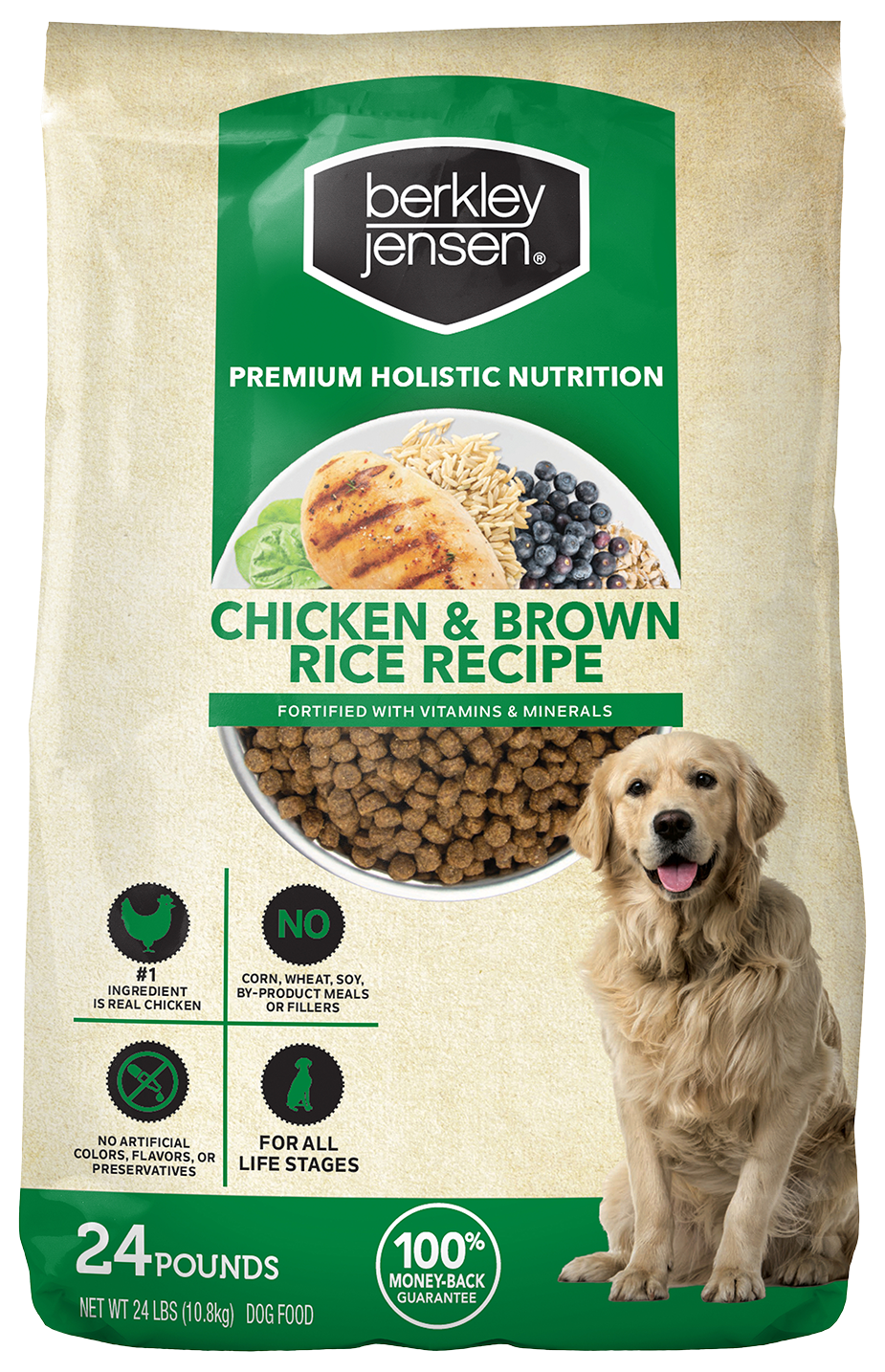 We believe that the long-term health and well-being of your dog starts with a healthy diet. Berkley Jensen Premium Holistic Nutrition foods are made with real ingredients for the honest nutrition dogs need to maintain energy and health.
Carefully crafted in the U.S. to ensure the highest standards for quality and value
6 nutritionally balanced varieties free from artificial colors, flavors or preservatives
Real meat, poultry or fish is always the #1 ingredient
No corn, wheat, soy, by-product meals or fillers
Omega-3 and -6 fatty acids to help support healthy skin and a shiny coat
Calcium and phosphorus to help support strong bones and teeth
Crunchy texture helps clean teeth and freshen breath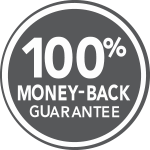 The Premium Holistic Nutrition you trust at superior savings.
We've reformulated our premium dry dog foods to provide premium-quality nutrition at a great value. Plus we've added a new variety — to help you find one just right for your dog — while lowering the price-per-pound. As always, they're backed by our 100% Money-Back Guarantee, so you can try them with confidence.
Easy steps toward a Healthy Transition
Switching foods, even if it's just to a new flavor, can sometimes cause digestive issues.
To help avoid them, experts recommend a 6‑Day Food Switch Plan.
Day 1

25% Berkley Jensen
75% Existing Food
Day 2 & 3
50% Berkley Jensen
50% Existing Food
Day 4 & 5

75% Berkley Jensen
25% Existing Food
Day 6

100% Berkley Jensen