Sign in to see your BJ's Gas Savings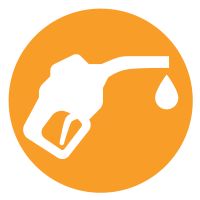 The easy way to lower your
gas price.
You could pay as little as 2¢/gallon.
Every Member can lower their price with BJ's Gas Savings Program – save 10-cents a gallon at BJ's Gas when you buy eligible products. Save in-Club or Pick Up in Club with online orders.
Change My Club
Your Closest Gas Station
,
Gas: Regular Unleaded,
Premium and Diesel Fuel
(Offsite Location - 1 Mile
from Club) Offsite Location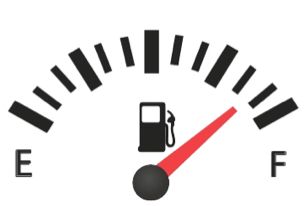 Stack Your Savings over
multiple trips.
Savings expire at the end of each month.
Remember to cash them in.
Buy 1 item =
10¢ off/gal.
Buy 2 items =
20¢ off/gal.
Buy 3 items =
30¢ off/gal.
And so on.
For each eligible High-Octane Item purchased in-Club, save 10¢/gal. at BJ's Gas on your next fill-up, during the same calendar month as your purchase. If you have multiple checkout transactions containing High-Octane Items within the calendar month, your fuel discount will reflect all High-Octane Items purchased in all transactions from that calendar month prior to your next fill-up. Fuel purchases are subject to a minimum 2¢/gal., and you cannot apply your fuel discount to such minimum price. Redemption of the discount is capped at the fuel cost per gallon less 2c/gal. at the time of redemption (e.g., if fuel cost is $2.00/gal. and you have earned a $2.10/gal discount, your redemption is capped at $1.98/gal.) Maximum fuel quantity is 30 gallons per redemption. Your earned fuel discount will be reset to zero, and any remaining discount balance will be forfeited, after each use at the pump. Membership Card and payment card must be scanned or swiped in order for discounted price per gallon to be reflected on pump dispenser and applied to your fill-up. Promotional savings may not appear at pump for fifteen minutes from checkout. Offer is valid on purchases of High-Octane Items ordered on BJs.com, but picked up in-Club, as well as purchases made using ExpressPaySM. Offer is not valid on other BJs.com purchases, including purchases at delivery.BJs.com. Offer may be combined with select BJ's Gas fuel discount offers and, where applicable, 10¢/gal. My BJ's Perks® Mastercard® discount; however, total discounts may not reduce the price per gal. below 2¢/gal. Unused discounts at the end of a calendar month will be forfeited, and do not roll over and are not transferable. Discount can be used on any type of fuel – regular, premium and diesel (where available). Approved fuel containers only. BJ's Gas locations may occasionally close for site maintenance, during which promotional discounts will not be available. If you redeem your fuel discount, BJ's reserves the right to reject the return of the purchased High-Octane Items that contributed to the redeemed fuel discount. In addition, in the event BJ's suspects abuse of the High Octane-Program (e.g., returns of purchased High-Octane Items following redemption of the corresponding fuel discount), BJ's reserves the right to suspend or terminate your participation in the High-Octane Program and to terminate your Membership without refund.
* Prices subject to change throughout the day.