Edison Professional Portable Speakers
Relevance
Relevance
Top Rated
Price: Low to High
Price: High to Low
Top Rated
Top Rated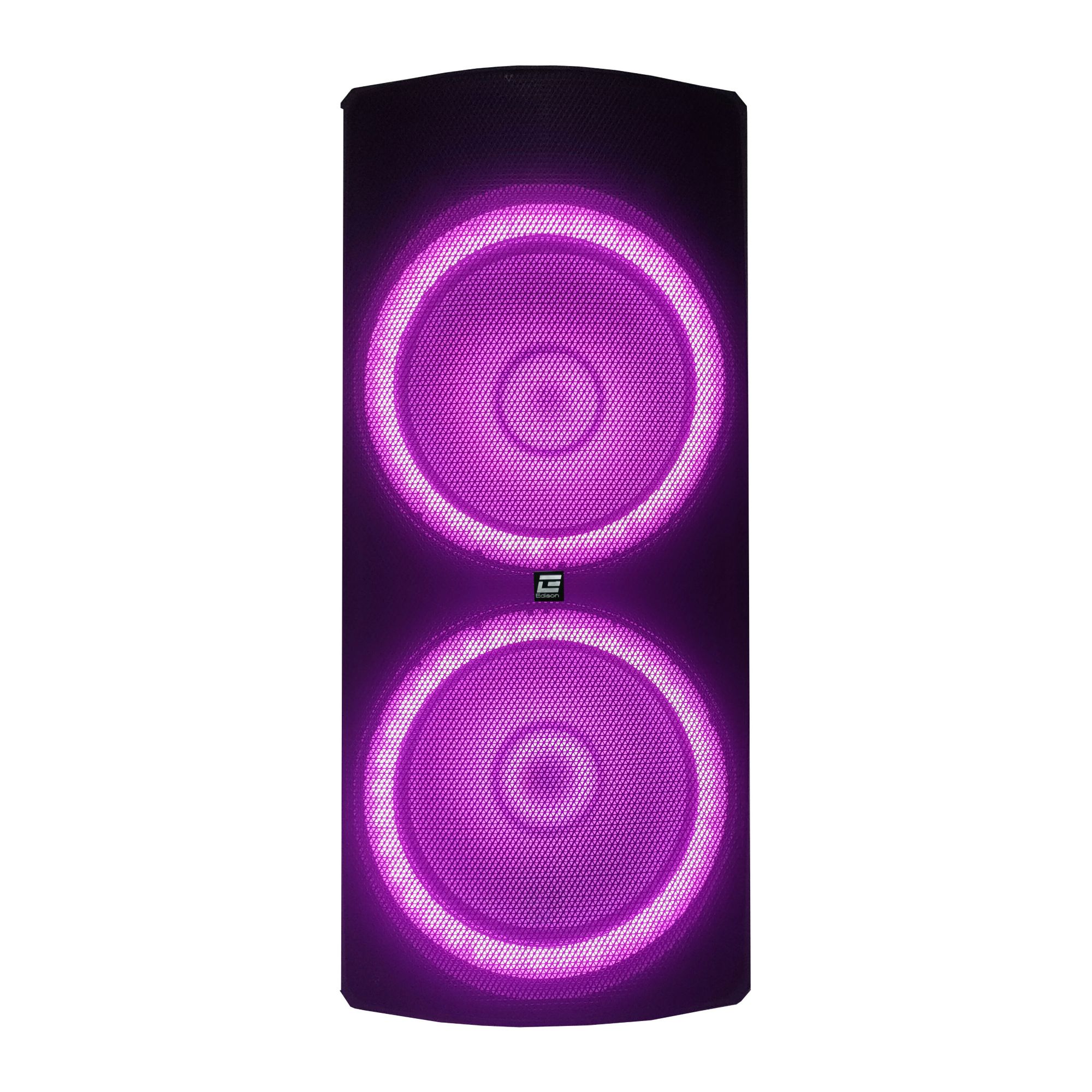 Edison Professional M-7500 15" Dual PA Speaker System
Edison Professional M-7500 15" Dual PA Speaker System
Member Only Price
Free shipping
Seize the Sound With Edison Professional Portable Speakers
Excellent build quality with top-shelf electrical components and some of the best sound tech available make Edison Professional Portable Speakers ideal for commercial PA systems and home entertainment. Each Edison Professional Speaker is designed with built-in portability in mind, including built-in speakers and a microphone stand. The Edison Professional Party System combines the best of the Edison Professional Speakers in an affordable home-entertainment package for a truly immersive home theater experience and musical entertainment.
Edison Professional Speakers for PA Systems and More
When you need truly room-filling PA power or enough for a large outdoor space, the Edison Professional Speaker handles the job very well. It gives you two high-power 15-inch PA speakers and up to 6,000 watts of power to drive the sound far and wide. A durable outer shell, protective metal mesh screens, and Bluetooth connectivity support nearly any performance-area configuration. LED lights provide a kaleidoscope of colors and react to the sound for additional fun.
Go Wireless With Edison Bluetooth Speakers
No matter where you want to have a party, Edison Professional Portable Speakers make it happen. You get up to 420 watts of power to drive two 10-inch woofers with TWS stereo and LED lighting. All that you need is a power source and a place to set up your music-making magic. A durable plastic outer shell protects against weather and debris while ensuring a solid mount for the internal Edison Bluetooth Speakers. Get ready for your party with Same-Day Delivery on the speakers and everything else from BJ's to entertain your family and friends.
Edison Professional Party System Powers the Fun
The Edison Professional Party System is an ideal home-entertainment system that delivers exceptional sound reproduction. High-quality Edison Bluetooth Speakers deliver up to 2300 watts of power while Class B low-distortion amplifiers provide exceptional sound clarity. The Edison Professional Party System comes with a receiver, speakers, wires, and a remote control.
Check out our great selection of Edison Professional Speakers when you sign up for a BJ'S Wholesale Club Membership.