Gas Powered Generator
Relevance
Relevance
Top Rated
Price: Low to High
Price: High to Low
We are running low on Gas Powered Generator. Get them while they last!
Top Rated
Top Rated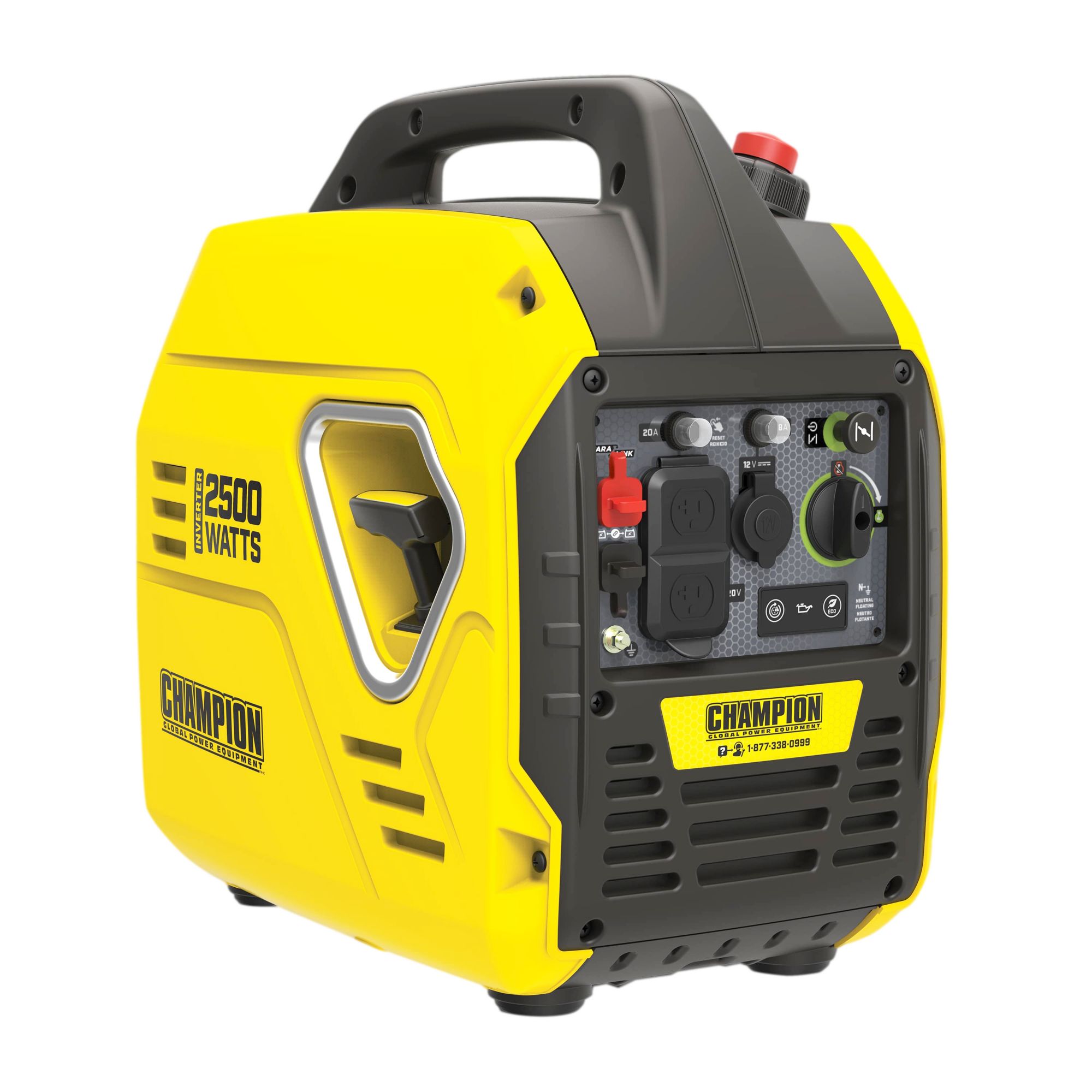 Gas-Powered Generators Are Inexpensive and Convenient
Gas generators can help power your home if there's an outage. The most popular is a gasoline generator. Choose a gas-powered generator that provides at least 5,000–7,500 watts to be able to power critical household appliances like your refrigerator. Check the wattage of the appliances, devices and lights you would use during a power outage to know if the generator could handle it. At BJ's Wholesale Club, we offer gas-powered generators to keep your home up and running.
Benefits of a Gasoline Generator
Gasoline generators are cheaper to operate than diesel-powered generators. They also have lower emissions of carbon dioxide, nitrogen and sulfur. Gasoline generators don't emit ash particles into the air either like generators that are fueled by oil or coal do.
Small gas generators are easy to set up, use and maintain. However, as with all generators, there are strict safety guidelines to follow. Always read the safety information that comes with your gas-powered generator to keep you and your family safe.
Use Your Generator Safely
Never use portable gas generators inside a building whether that building is your home, the basement or the garage. You also shouldn't set up the small gas generator too close to your house.
Portable gas generators need to be set up on a level surface to prevent problems. A sloped surface, even if the slope is only 10 degrees, causes the dippers to be unable to access the oil.
Be Prepared for Long Power Outages
Stock up on oil and oil filters to be prepared for an extended power outage. These supplies could be hard to find when a natural disaster hits. A small gas generator may need an oil change every 50–60 hours of use. New small gas generators, however, need their first oil change after around 25 hours.
Portable gas generators are inexpensive compared to other generators and can provide 7,500 consistent watts of power, depending on which model you choose. We have portable gas generators and other items you need. Sign up for a BJ's Membership for exclusive Same-Day Delivery services and digital coupons.