Ring Home Monitoring Systems
Relevance
Relevance
Top Rated
Price: Low to High
Price: High to Low
Top Rated
Top Rated
Ring Video Doorbell 3 with Indoor Camera Bundle
Ring Video Doorbell 3 with Indoor Camera Bundle
Member Only Price
Free shipping
Top Rated
Top Rated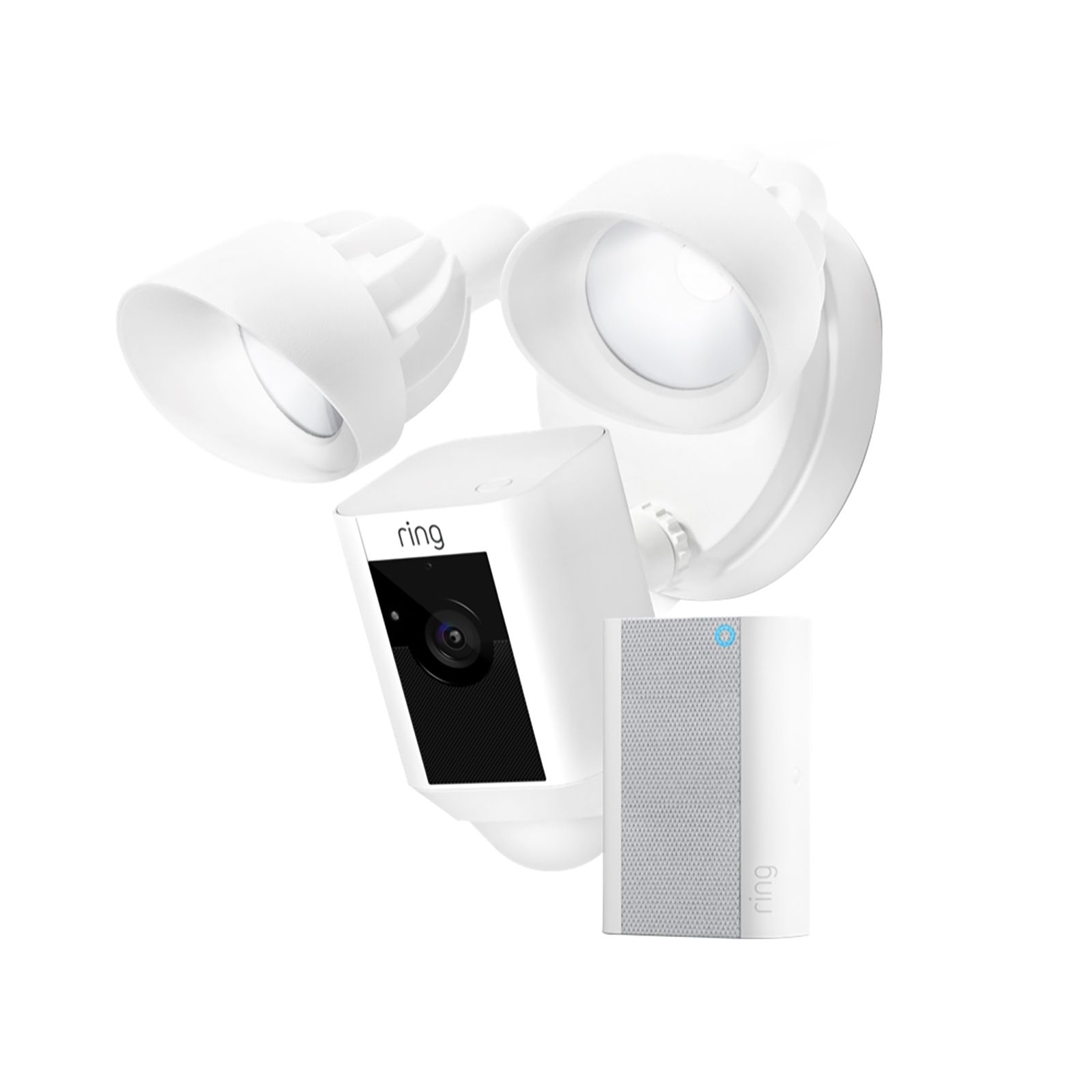 Ring 1080p HD Wired Plus Floodlight Cam with Chime Pro Bundle
Ring 1080p HD Wired Plus Floodlight Cam with Chime Pro Bundle
Member Only Price
Free shipping
Top Rated
Top Rated
Ring Floodlight Cam with Chime Pro
Ring Floodlight Cam with Chime Pro
Member Only Price
Free shipping
Ring Cameras Make You the Chief of Security
Claim the title of techno security guru with Ring home monitoring systems. The Ring doorbell camera satisfies your need to protect your home or simply know what's going on when you're away. The Member-only prices at BJ's Wholesale Club are your big opportunity to save money on products like the Ring Doorbell 2.
DIY Technology
Advances in Wi-Fi-connected cameras and motion sensors have shifted home monitoring out of the hands of experts. Now, you can quickly install Ring cameras with plug-and-play pieces that synchronize with your mobile devices.
Deter Porch Pirates
As soon as thieves approach your door, they can see the Ring camera. Unless they want your Ring doorbell camera to capture their images, they'll often take their criminal activities elsewhere.
Interrupt Home Invasions
With motion sensors on windows, doors, cameras, Ring home monitoring systems can stop burglars. Ring home monitoring systems will alert you, wherever you are, to intrusions. As soon as the alarm goes off, burglars will know that you have a plan to protect your property.
Stay in the Know
Did the kids get home from school on time? Did the pet sitter let your dog out? You will learn the answers to these questions and more with a Ring Doorbell 2 or other Ring cameras. Video recording with the Ring Doorbell 2 will even warn you if your teens are having guests over without permission.
Stay on the Couch
Talk to salespeople and canvassers from anywhere in your house through the Ring doorbell camera. Use the technology to see who's out there and if you really need to answer the door.
Instead of wondering if anything suspicious has been going on around your house, collect hard evidence with a Ring doorbell camera. To live smarter for lower prices, start your BJ's Membership today.