From lawn and garden tool storage to hobby-hut and playhouse, the modern outdoor storage shed has the opportunity for multiple uses in its lifetime. No matter what you're looking to get in and out of your shed, BJs.com has an easy and affordable outdoor storage solution for you.
Before you make your purchase, it helps to keep in mind size, material and installation. These early decisions will impact the use and maintenance level over the lifetime of your shed. Browse sheds starting at 4.5-ft. X 7-ft to 11-ft X 21-ft with larger garden building models including windows and multiple entrances. You can never have enough space so play it safe by purchasing a building that is 25 percent to 50 percent larger than what you have in mind.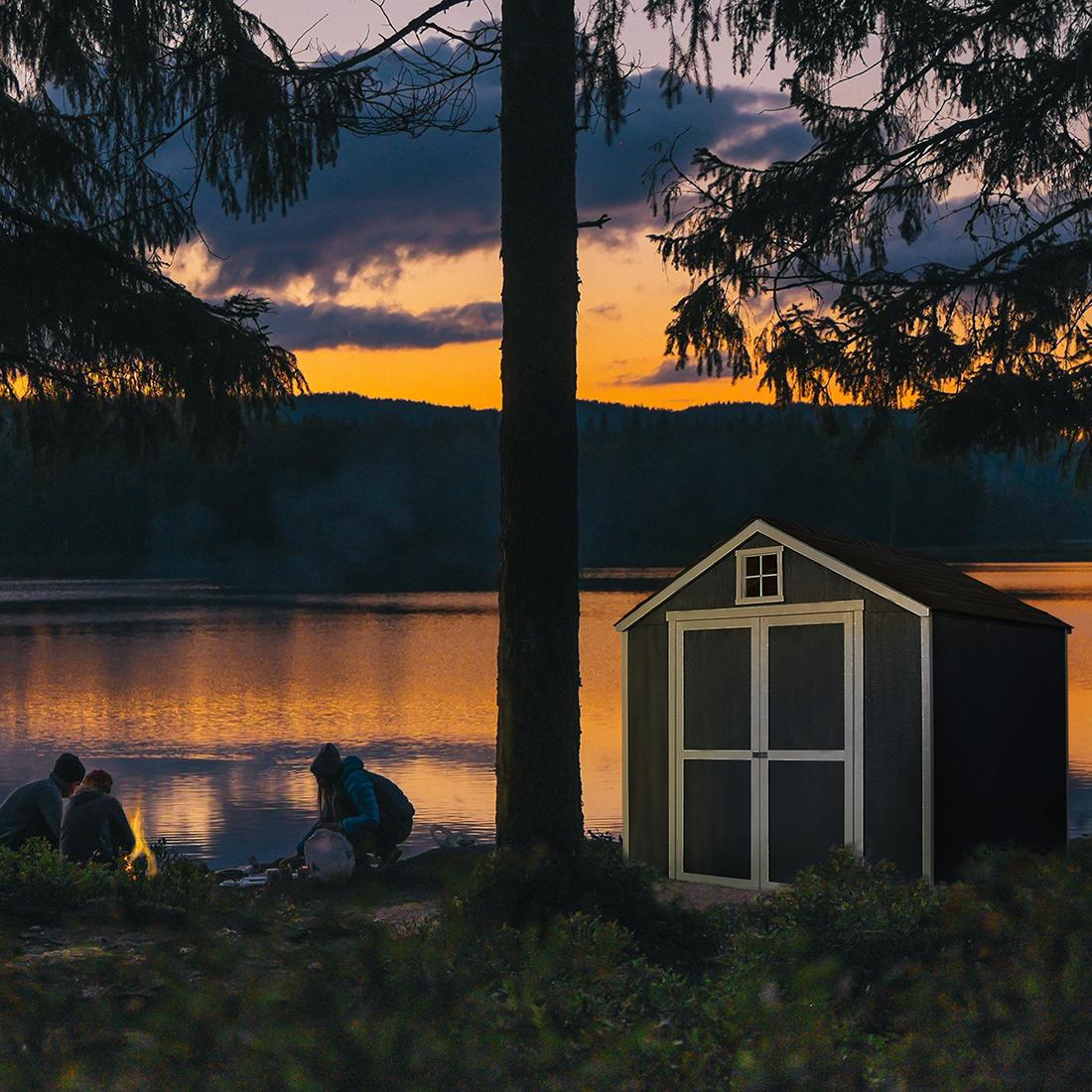 What shed building material is best?
Depending on the use of your shed, you might want to consider wood and steel for a long-lasting shed, or molded resin for easy cleaning. Wood sheds are popular for their sturdy and stylish options but may need to be repainted to keep in good repair year after year while plastic sheds are a light-weight and low-maintenance option. Many sheds also come with warranties for up to 10 years or more. See each shed's description for more details as well as photos of fully built sheds and how they can add value to your property.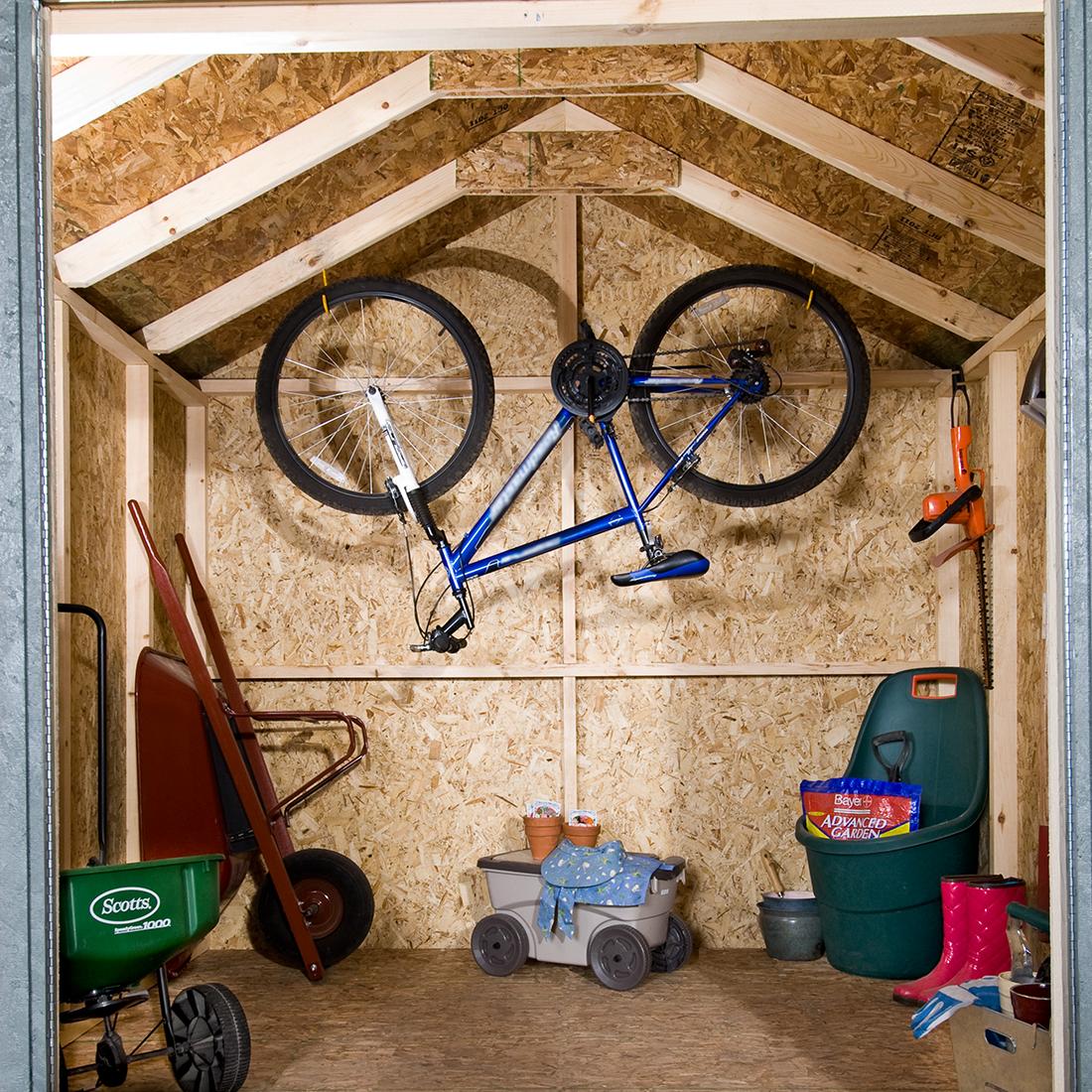 How do I have my shed installed?
Always check with your local building authority and homeowner's association for restrictions on sheds before ordering on BJs.com. Once you're cleared to build, make sure your surface is level and has met all requirements for the shed's foundation. Many shed's on BJs.com are offered as do-it-yourself assembly kits that require simple tools like a drill, ladder, hammer and a person to help you. You can learn more about each individual shed's requirements in its' product description.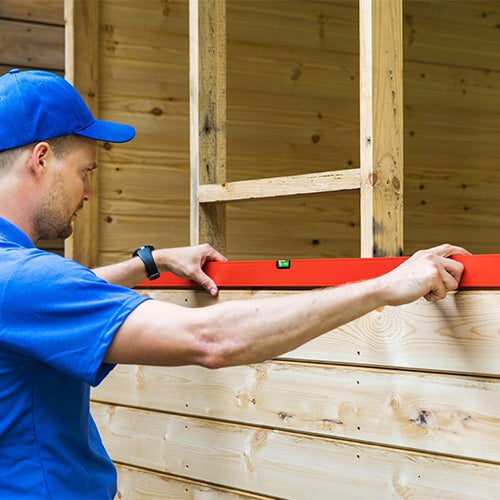 Does BJs.com have sheds for sale?
Yes! Browse BJs.com for sheds featuring the finest quality materials at affordable prices. Many feature instant rebates, Free In-Club or Curbside Pickup and Ship to Home. Use your shed to store lawn equipment, landscaping supplies, sporting goods, seasonal decorations and other belongings, while keeping everything safe with available lockable, steel-reinforced doors for added security. You can trust BJ's for sheds that add classic curb appeal that lasts.