Recipes - Thanksgiving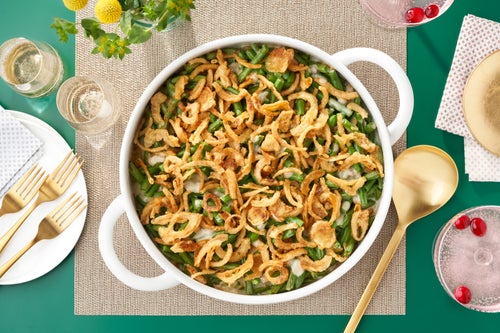 Green Bean Casserole
A classic, easy, and delicious side dish for the holiday season.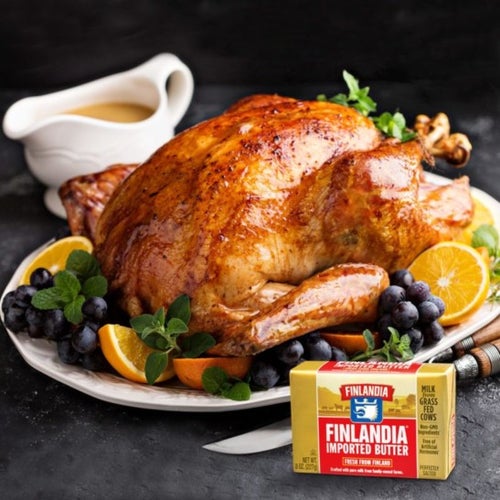 Finlandia Butter-Roasted Turkey
Delicious Butter-Roasted Turkey recipe using Finlandia Salted Butter. Finlandia Salted Butter is crafted with pure milk from family-owned farms in the pristine nature of Finland.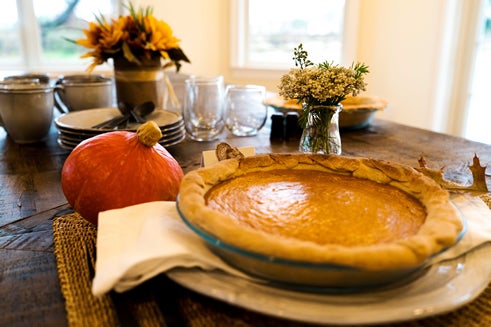 Finlandia Flaky Butter Pie Crust Pumpkin Pie
Bake a delicious Thanksgiving or holiday pumpkin pie with a flaky, buttery pie crust using Finlandia Salted Butter. Finlandia Salted Butter is crafted with pure milk from family-owned farms in the pristine nature of Finland. The rich, creamy flavor and smooth texture, make Finlandia Imported Butter the ultimate butter for baking, cooking and especially, eating.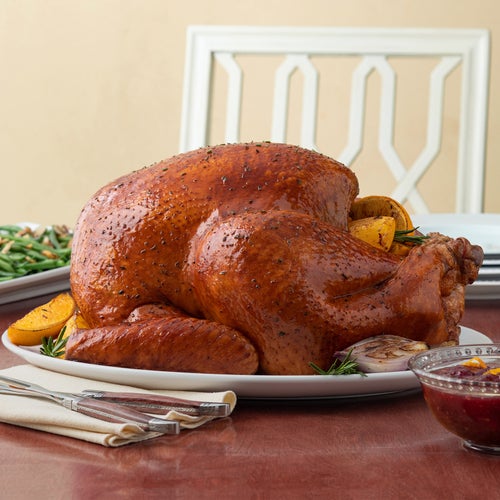 Herb and Citrus Butter Roasted Whole Turkey
This delicious roasted whole Butterball turkey recipe will be sure to make your Thanksgiving Day a tasty one. It's easy and full of flavor! Serving size depends on the size of your turkey.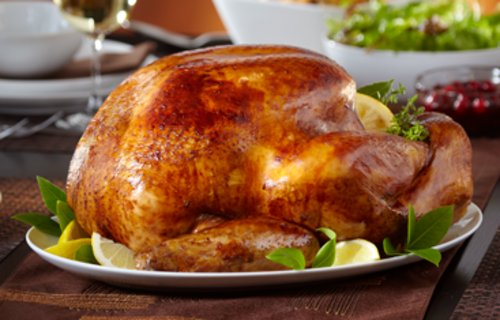 Brined Brown Sugar Deep Fried Turkey
Nothing beats the sweet and tangy flavor of a crispy deep-fried turkey. The only thing better is how easy it is to prepare and cook.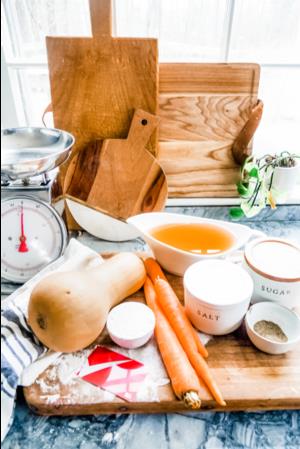 Vegan Butternut Squash Soup
Take an already vegetarian soup and go the extra mile. Taste just like the classic, only better. Recipe by Korilyn Martin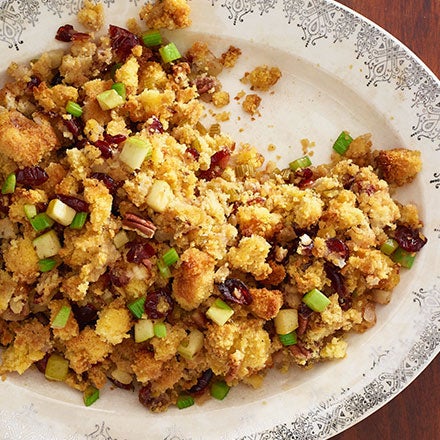 Herbed Apple and Cranberry Cornbread Stuffing
Delicious herbed apple with cranberry cornbread stuffing-sounds like fun, family and holiday treat!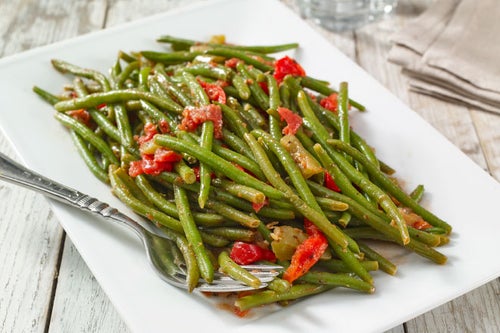 Stewed Green Beans and Tomatoes
Stewed Green Beans and Tomatoes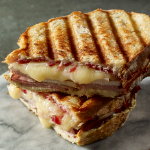 Turkey, Cheddar & Cranberry Panini
Turkey, Cheddar & Cranberry Panini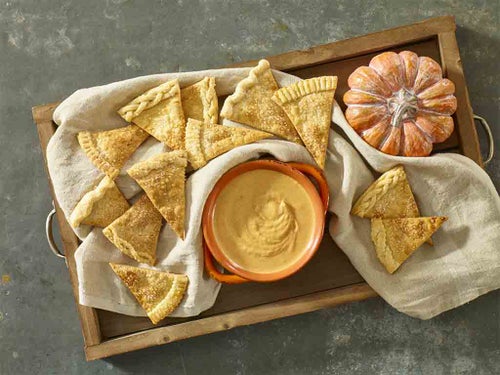 Sweet Pumpkin Dip
Sweet Pumpkin Dip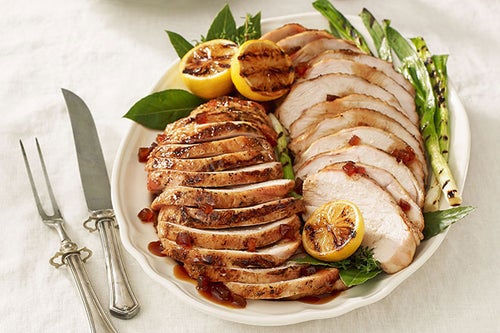 Grill-Roasted Turkey Breast with Apple Cider Glaze
Moist and tender turkey, coated with apple syrup glaze for a sumptuous holiday meal.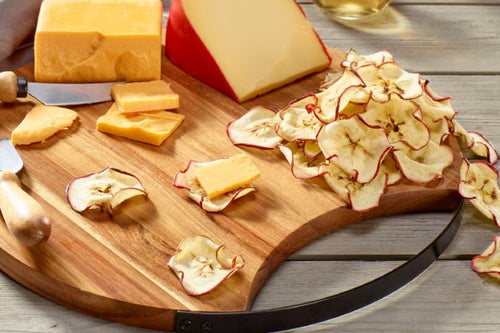 Fast and Easy Apple Chips
Thinly sliced apples are baked till they turn amazingly crispy. A healthy snack for the whole family that will soon get finished right after it comes on the serving plate.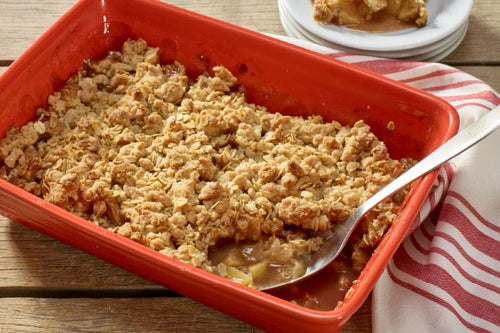 Honeycrisp Apple Crisp
Freshly sliced apples with a buttery cinnamon topping will win the hearts of the whole family during the dessert hour. You can try this no-hassle recipe anytime!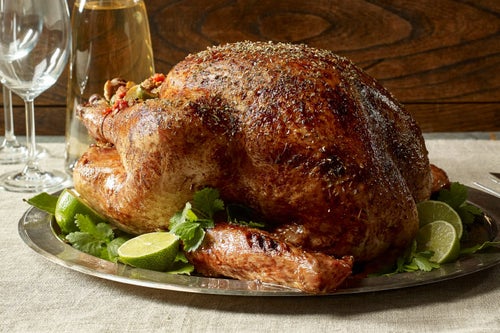 Holiday Turkey with Picadillo Stuffing
A Cuba-inspired dish that is innovative, delicious with a cook-at-home recipe, and gives you a restaurant-style dinner experience at home.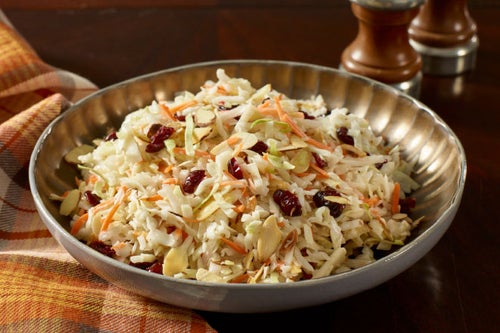 Holiday Slaw
A holiday-special dish direct from gram's recipe book. With the combination of nuts and veggies it's nutrient-rich and so delicious!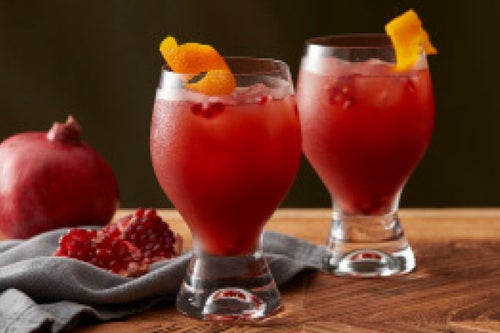 Holiday Hurricanes
With the combination of rum and juice, this cocktail is going to bring the holiday vibe on any casual weekend.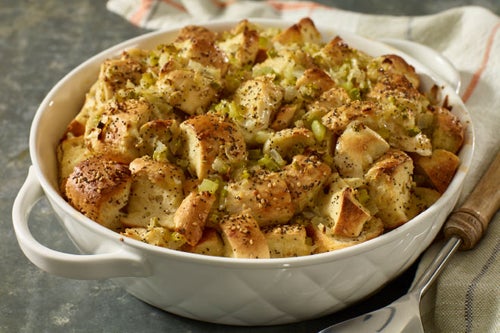 Everything Bagel Stuffing
Want to do something new with the breakfast-staple bagel? Try this recipe to become the talk of the dining table!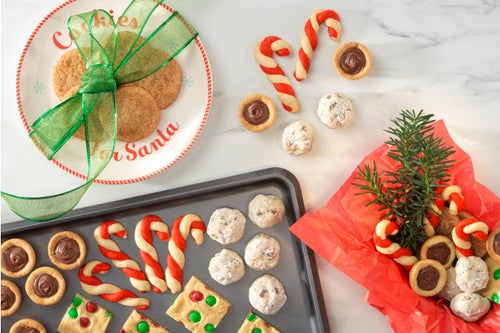 5 Easy Cookie Swap Cookies
Everyone's favorite delectable cookies made easy for holiday cookie swap parties. Check the easy 45-minute recipe.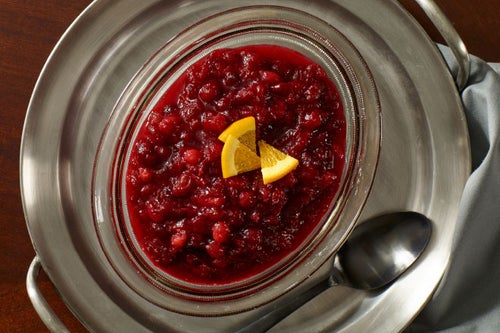 20-Minute Homemade Cranberry Sauce
A classic must-have sauce made with fresh, whole cranberries, comes on the table just within 20 minutes!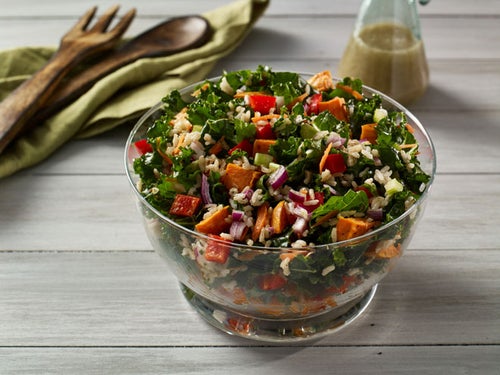 Roasted Sweet Potato and Brown Rice Salad
An easy versatile recipe that can make your weeknight simple or weekend special. With this dish, you can welcome Fall on your table anytime!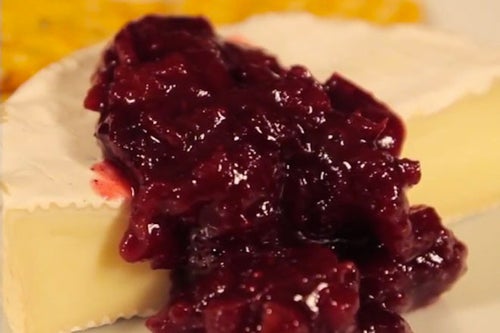 Cape Cod Select Cranberry Chutney
This thick cranberry chutney brings the holiday vibe within no-time.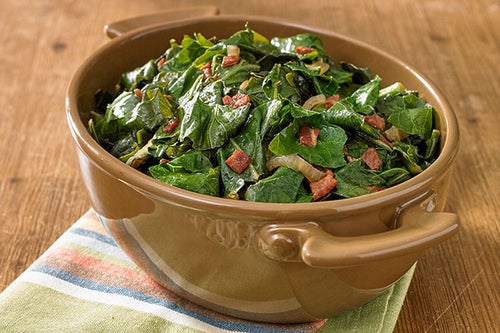 Southern-Style Greens
Bacon and green veggies are slow-cooked in salt, seasoning, and garlic and then stirred in beer, water, cedar, and molasses. Try this recipe for a delicious and healthy weekend meal.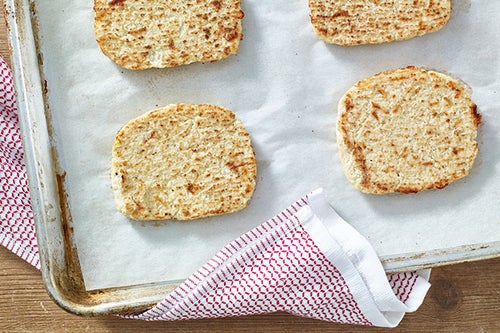 Cauliflower Bread
A good-for-health delicious bread which is quite easy to make. You can have it at your breakfast, pack in your lunch box, or enjoy as a snack.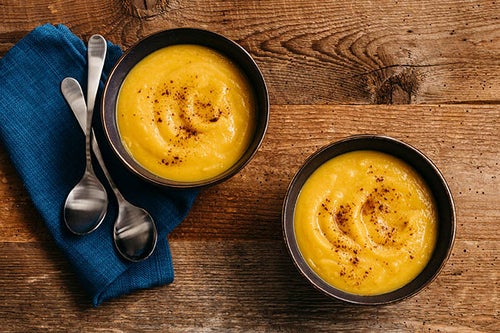 Roasted Maple Butternut Squash Soup
Squash, apples, maple, and spice is cooked in a cozy soup to bring the flavor of autumn on your dining table. Per Serving: 130 cal. • 6g fat • 2g protein.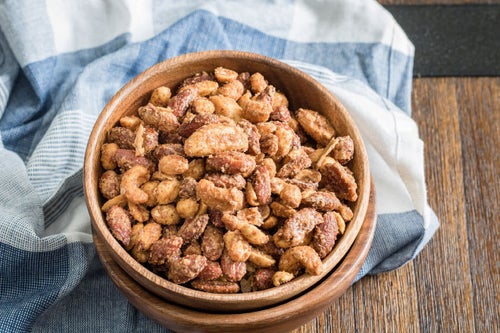 Cinnamon Sugar Mixed Nuts
These cinnamon and sugar-coated mixed nuts are unbelievably easy to make and extremely crowd-pleasing!

Leftover Turkey Super Sandwiches
Stuffed with turkey, apple slices, cranberry sauce, and real mayonnaise, this sandwich will never let go of the holiday vibe from you.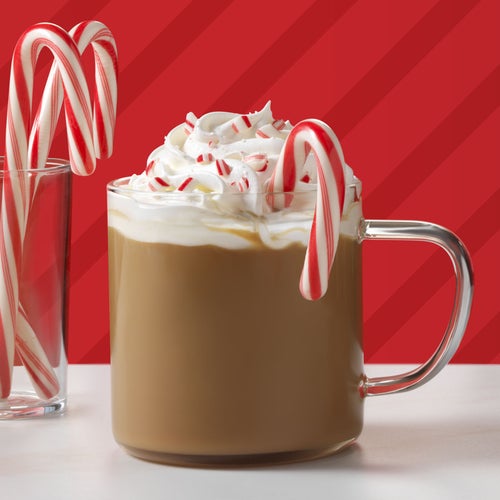 Starbucks ® Candy Cane Coffee
Candy Cane Coffee with Starbucks® Holiday Blend