Recipes - Valentine's Day Recipes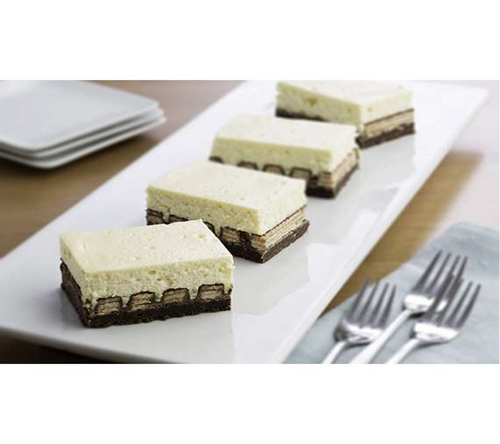 Hershey's Brownie Bottom and Kit Kat Cheesecake Bars
These cheesecake bars are rich and chocolatey with the surprise crunch from KIT KAT Wafer Bars layered between the brownie bottom and cheesecake topping. Recipe by Hershey's Kitchens.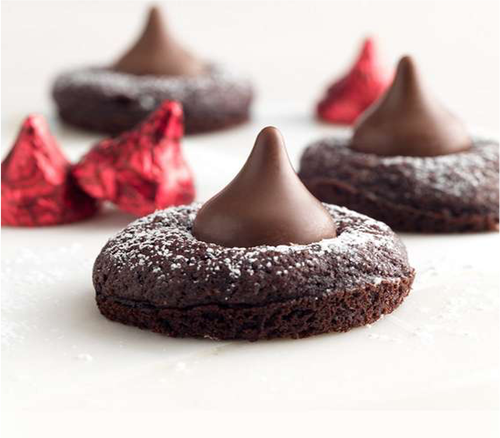 Hershey's Kisses Brownie Bites
Savor a sweet moment with your loved ones while enjoying these decadent delicious cookies. These are sure to make your heart melt.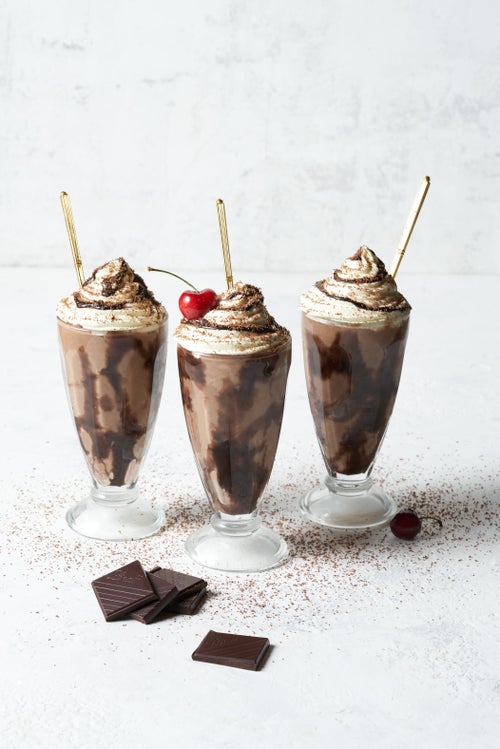 Lindt Indulgent Chocolate Milkshakes
This chocolate milkshake recipe will be your go-to for any occasion that calls for something extra sweet.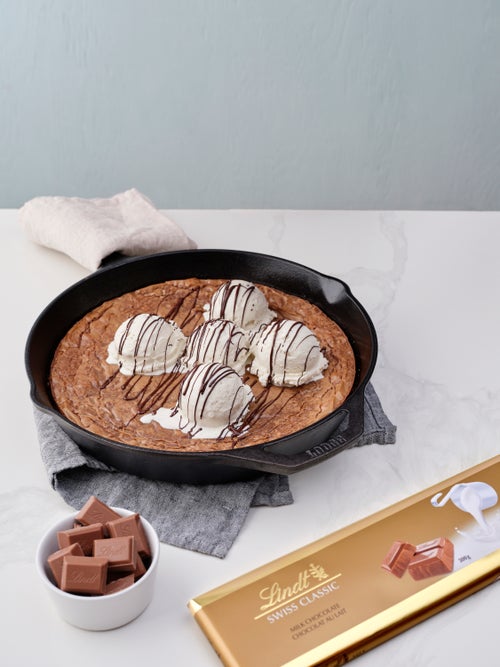 Lindt Swiss Classic Milk Chocolate Skillet Brownies
These skillet brownies opt for milk chocolate instead of dark or semi-sweet chocolate.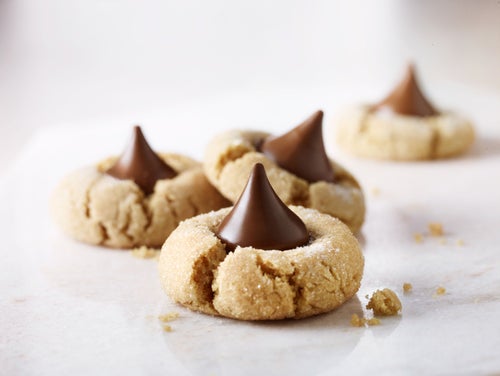 Hershey's Kisses Peanut Butter Blossoms
Everyone recognizes these classic peanut butter blossom cookies with HERSHEY'S KISSES.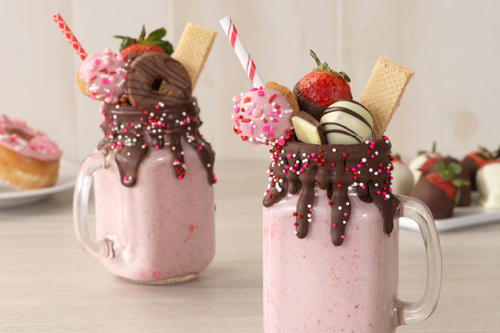 Strawberry Banana Milk Shakes
Strawberry Banana Milk Shakes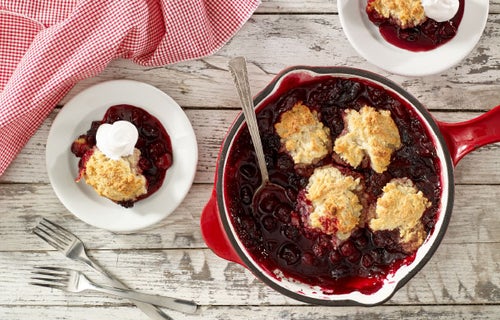 Skillet Cherry Cobbler
A delectable restaurant-style dessert which can be prepared at home just within 40-minutes!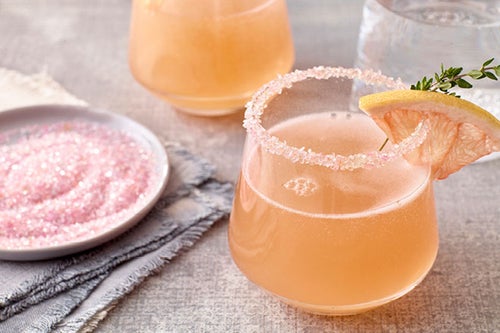 Pink Grapefruit White Wine Spritzers
Whether it's a lazy night or a cocktail party when you want some color and a drink try this pink grapefruit white wine spritzer. The easy recipe will make it ready just within 15 minutes!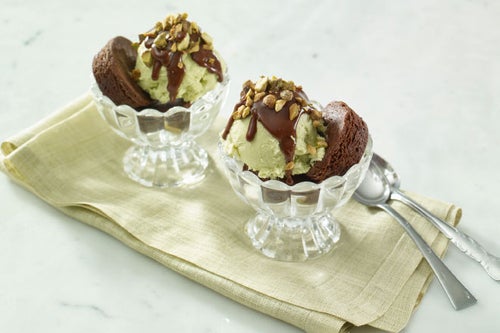 Brownie Sundaes with Avocado Ice Cream
Ice cream Sundaes on top of delicious home-made brownies. A classic dessert that everyone loves!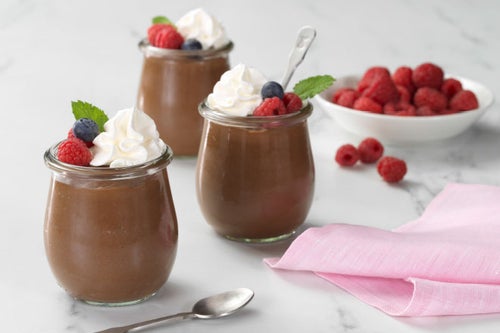 Chocolate Lover's (Avocado) Pudding
Craving for chocolate within a healthy diet? Try the chocolate avocado pudding, it's rich, creamy, delicious and dairy-free.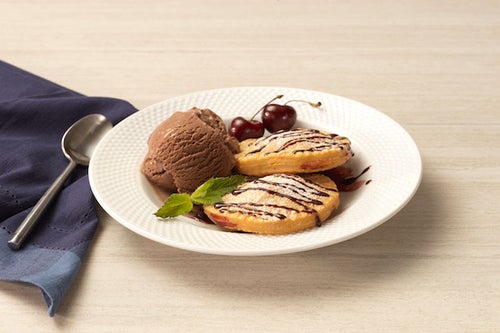 Chocolate Cherry Hand Pies
In a delicious combination of chocolate and cherry, these hand pies will make your snack hour sweet. A completely no-hassle recipe which can be prepared from easy ingredients.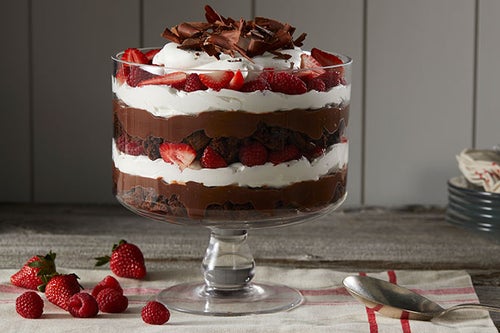 Chocolate Berry Trifle
Creamy layers of chocolate adorned with red raspberry. A looker on the dessert table which is loved by all and very easy to make.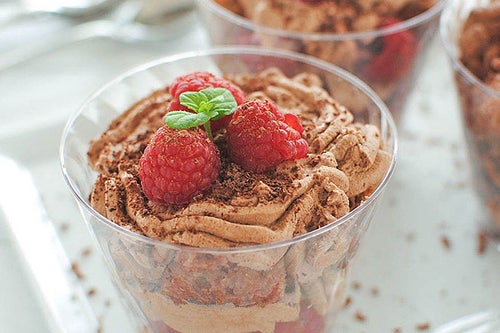 Chocolate Angel Food Cake and Raspberry Parfait
A no-hassle recipe with chocolate and berries that will win the hearts within moments! Try it on a family dinner night or on a party night.