Recipes - Beverages / Cocktails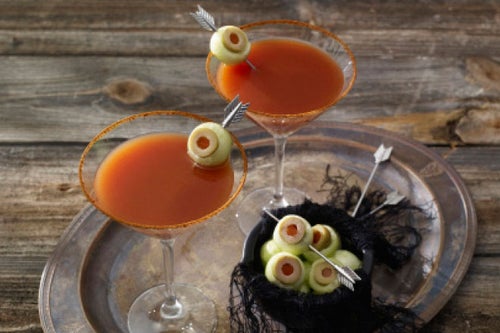 Bloody Eyeball Martini
Halloween-themed red cocktail made with vodka and served with eyeball shaped cucumber.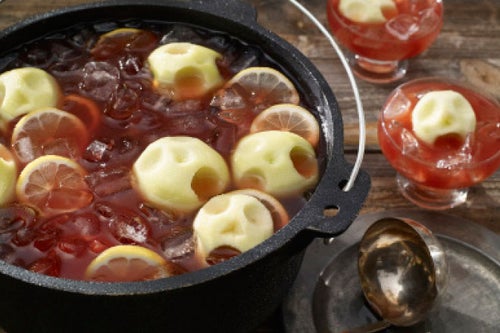 Ghoulish Punch
This Halloween special cocktail is extremely easy to make and it will leave the little monsters with a happy face!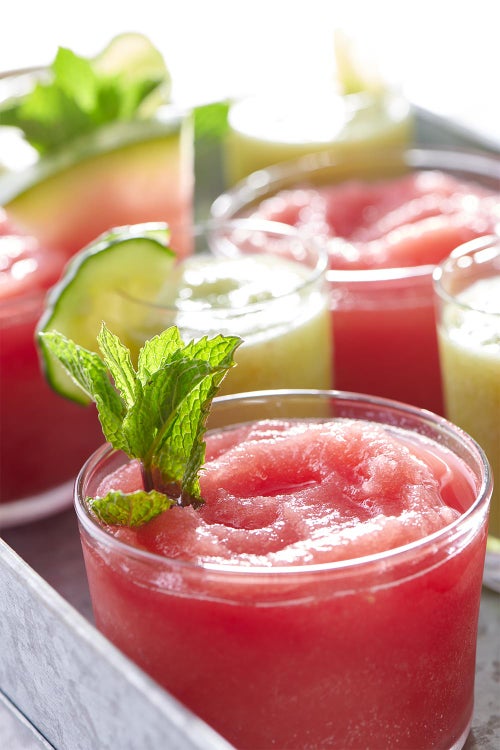 Watermelon Slushies
Watermelon Slushies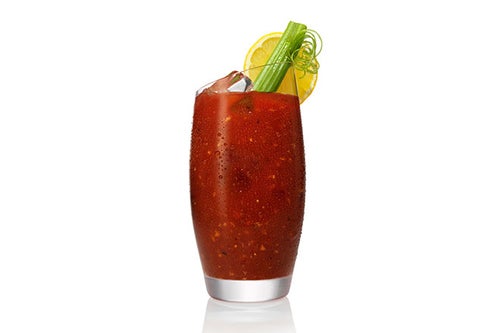 Hail Mary
Give a spicy twist to the classic Bloody Mary to create this party-favorite cocktail. Just a 10-minute preparation time! Garnish with lemon and celery while serving.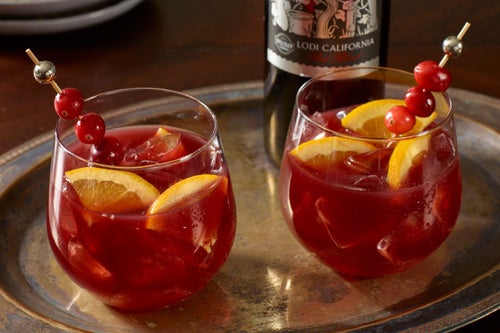 Cranberry Sangria
A full-on-flavor refreshing drink with cranberry juice, orange juice, and red wine. Be it a Summer or Fall evening, the Cranberry Sangria will cheer up your guests anytime.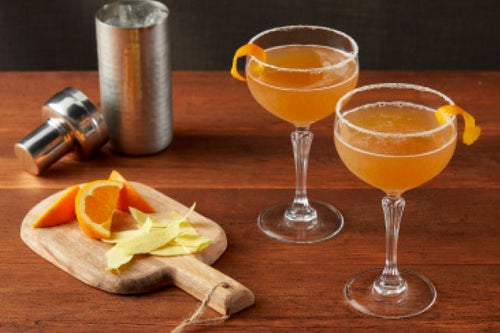 Gingerbread Sidecars
A sparkling cocktail to amp up the spirit of the party. Easy to prepare with this try-at-home recipe.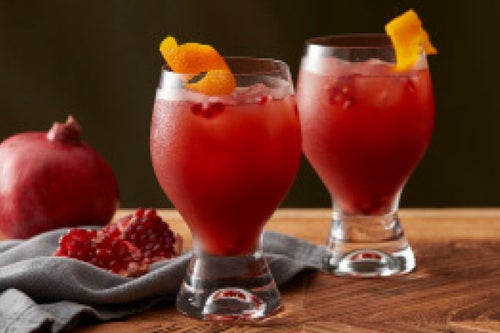 Holiday Hurricanes
With the combination of rum and juice, this cocktail is going to bring the holiday vibe on any casual weekend.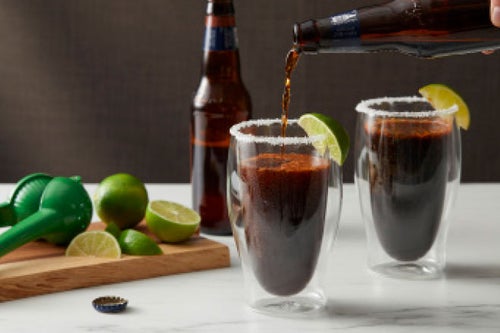 Micheladas
Beer, lime juice, and sauce create this party-favorite Mexican cocktail. Serve chilled with wedges of lime!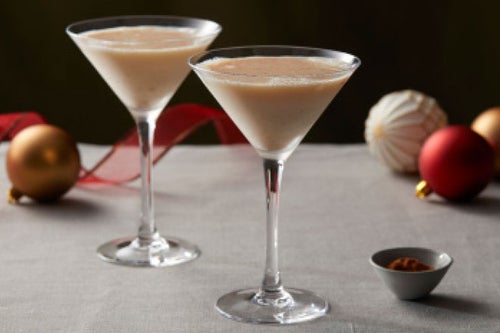 Eggnog Martinis
This creamy drink with a kick of vodka, vanilla extract and nutmeg will bring the holiday spirit within a moment!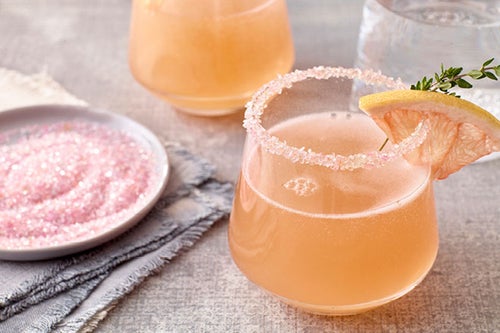 Pink Grapefruit White Wine Spritzers
Whether it's a lazy night or a cocktail party when you want some color and a drink try this pink grapefruit white wine spritzer. The easy recipe will make it ready just within 15 minutes!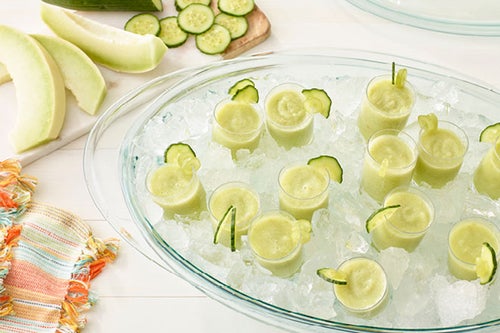 Spiked Honeydew Cucumber Smoothies
The spiked honeydew cucumber smoothies would bring some zeal in your summer evenings!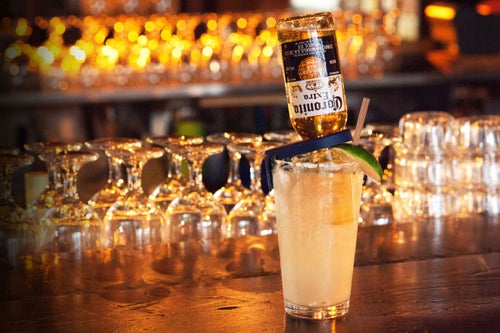 Coronarita Sweet Heat
A refreshing cocktail with some twist on the classic margarita. Great for parties or me-time!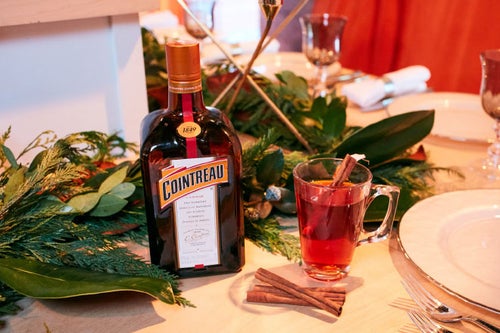 Cointreau Mulled Cider
A warm, spiked Cointreau cider, perfect for winter parties. Follow the recipe and make it just within 10 minutes!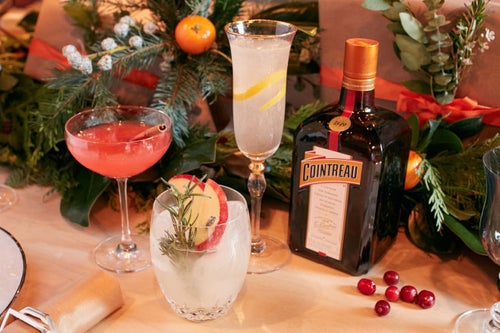 Cointreau Cranberry
A simple cranberry cocktail that'll bring perfection to your parties within moments!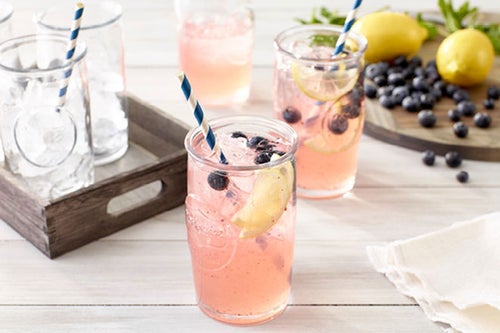 Moscato Blueberry Lemonade
A great summertime cocktail with the sweetness of blueberry. A must-try for the cocktail lovers!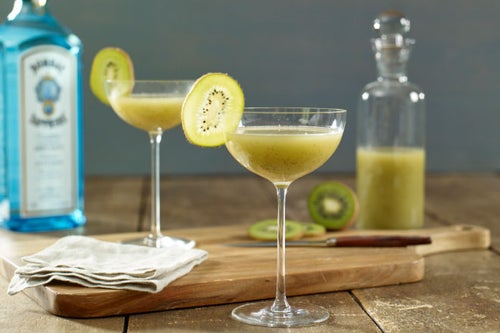 Kiwi Gimlet
The drink of spring can be made anytime at home. Only 15 minutes to prepare, you can make it during a family dinner or at an eat-alone time!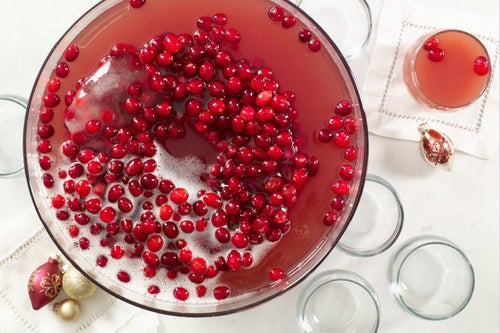 Cranberry Christmas Punch
Be it a party-at-home night or a cozy me-time, this no-mess, light and refreshing cranberry punch will instantly bring the festive vibe!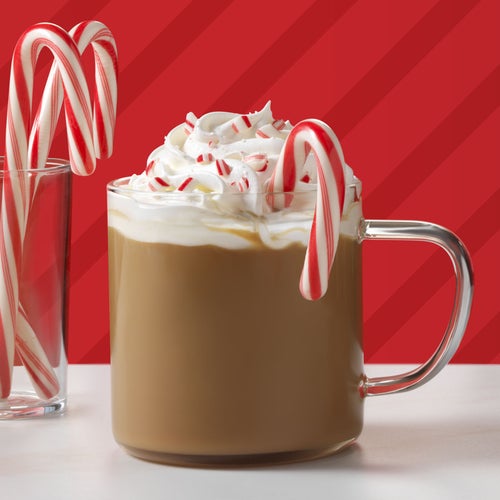 Starbucks ® Candy Cane Coffee
Candy Cane Coffee with Starbucks® Holiday Blend