Recipes - Breakfast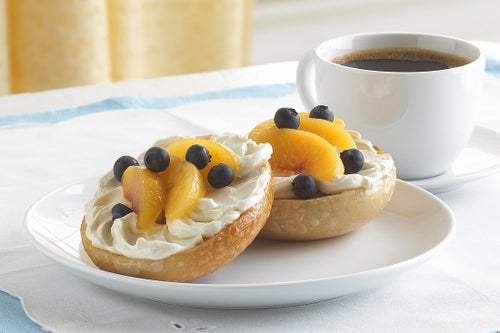 Philly Fruity Bagel
Peaches and cream are yummy, but not a good bagel topper. A better idea: This breakfast with fresh sliced peaches, blueberries and Neufchatel.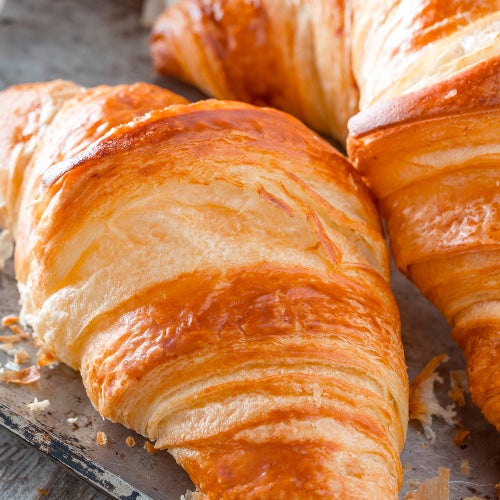 Caramelized Croissants with Mandarins
These sweet and citrus coated croissants will have everyone waking up early for breakfast.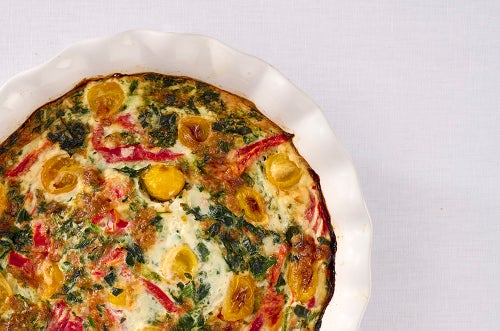 Crustless Quiche
This easy and healthy frittata-style quiche makes a delicious, high protein breakfast or dinner.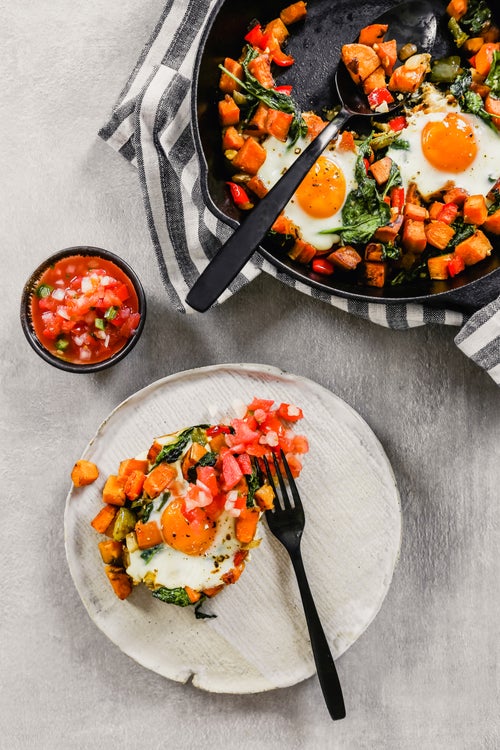 Sweet Potato Breakfast Hash
Looking to try something new for breakfast? Look no further than this quick and healthy, one pan Sweet Potato Breakfast Hash! Made with Pompeian Gourmet Selection Extra Virgin Olive Oil, expertly crafted by our family of farmers, Pompeian Gourmet Selection Extra Virgin Olive Oil is perfect for sauteing and adds rich flavor to your first meal of the day!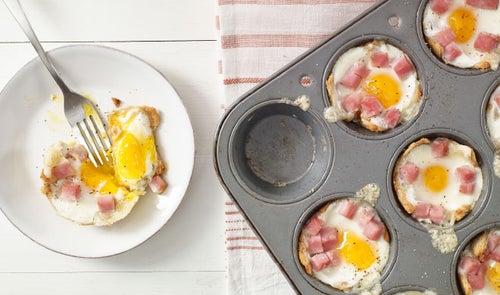 Mini Toad in a Hole
The classic English dish with a little bit of makeover to suit your snack hour, bonfire gathering or a side dish to your lunch and dinner.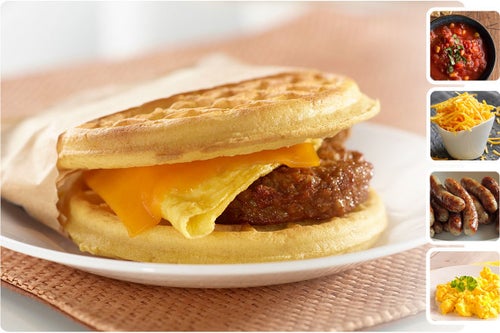 Breakfast Waffle Bar
Waffles topped with sausage links and cheese for a delicious start of the day.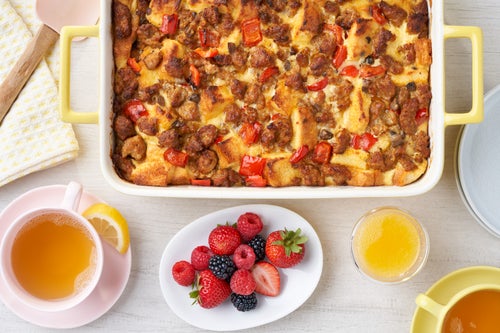 Campbell's Sausage Breakfast Casserole
Next time you're expecting weekend guests, serve this hearty, make-ahead breakfast casserole. It's simply delicious, and a great way to get the day started.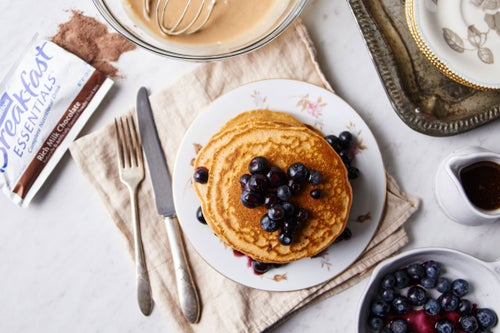 Carnation Breakfast Essentials Milk Chocolate Pancake-Waffle Batter
This chocolaty, yet nutritious take on a breakfast favorite will have your family waking up early to dig in.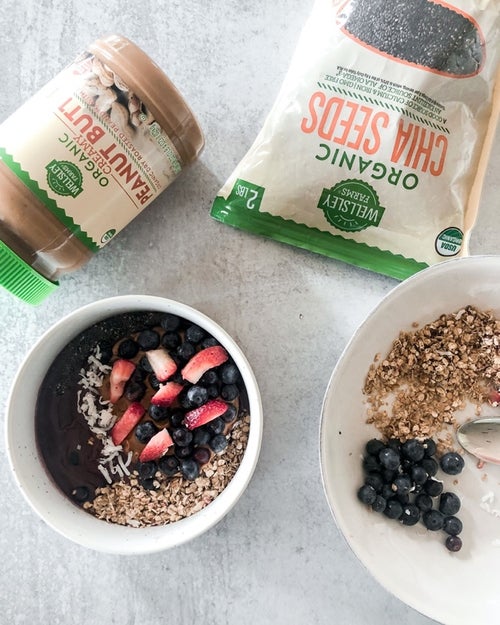 Acai Bowl
Make it your own with crunchy toppings or fresh fruit. Everyone will love this smoothie you can eat with a spoon. Recipe by Jess Baumgardner.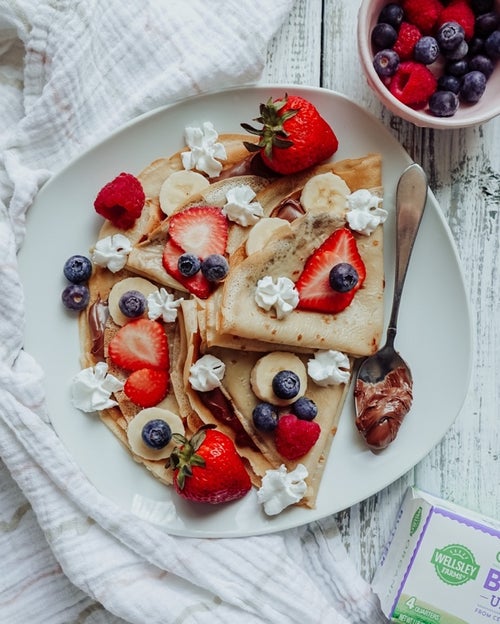 Crepes - Russian style
Your family will love waking up to these fresh and fruity, top-with-whatever-you-want, alternatives to heavy pancakes. Recipe by Olya Timoshevich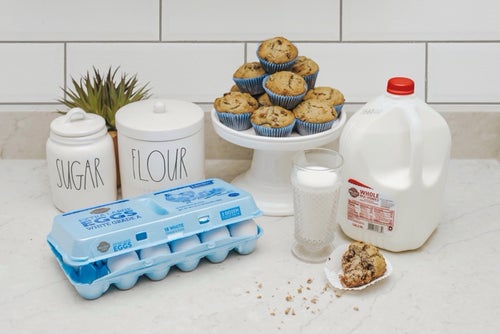 Chocolate Chip-Banana Muffins
Late-risers love waking up early in the morning to the smell of these sweet banana bread muffins. Recipe by Rebecca Hauser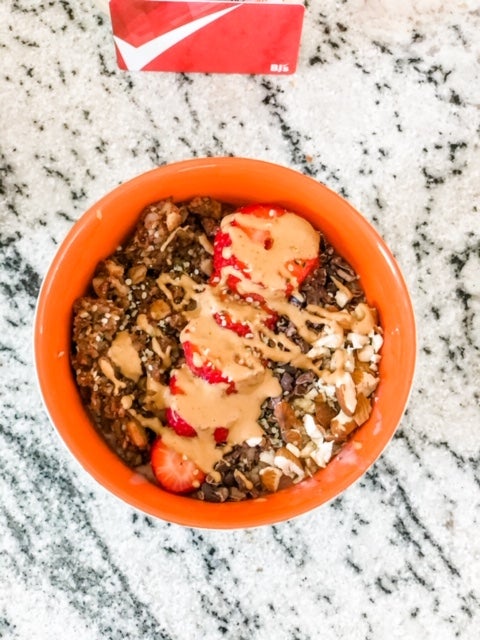 Berry Protein Smoothie Bowl
This delicious and high protein smoothie packs some crunch and can be eaten with a spoon. Recipe by Brittany Colasuonno.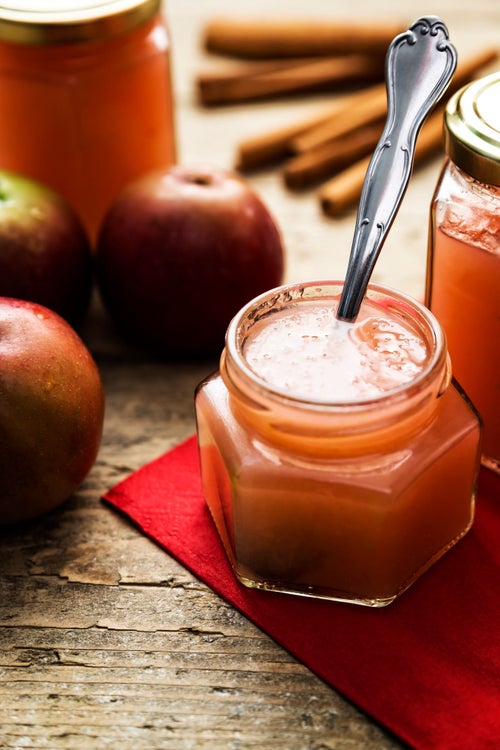 Naturally Pink Apple Sauce
Naturally Pink Apple Sauce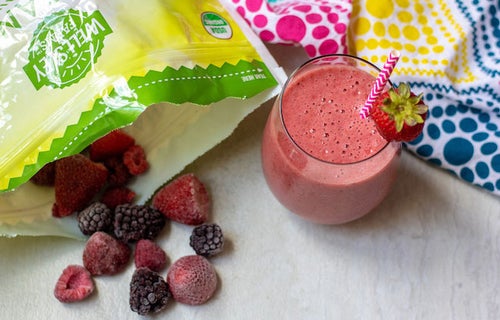 Creamy Berry Avocado Smoothie
Thick and creamy with a natural sweetness of berry and avocado, this is an all-time favorite smoothie that can be prepared only within 5 minutes!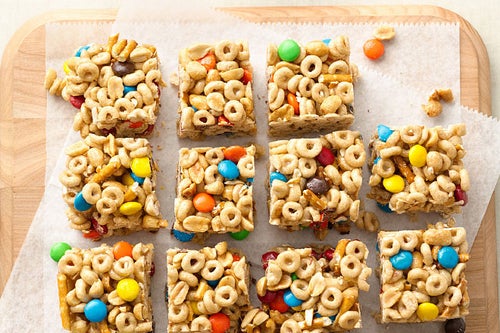 No-Bake Sweet-and-Salty Cereal Bars
Filled with honey nut, chocolate candies and dry-roasted peanuts, these bars are great on-the-go breakfast or me-time snack.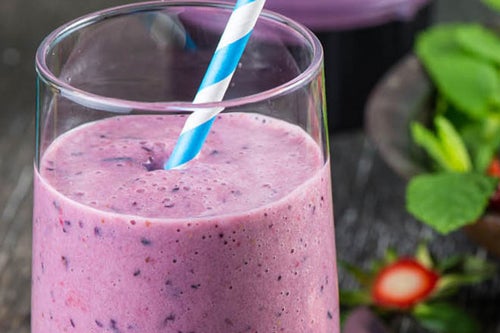 Organic Triple Berry Smoothie
An antioxidant-rich thick and refreshing smoothie which is very easy to prepare. You can make it anytime and enjoy with the whole family.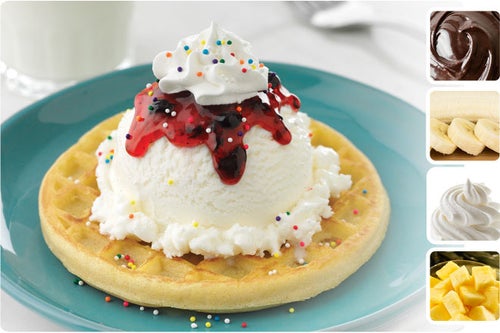 Birthday Waffle Bar
Delicious waffle bar cake, great for birthday parties or family gatherings. Follow the recipe and surprise your guests!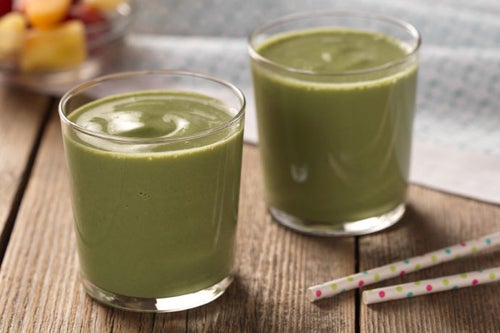 Mixed Fruit Super Smoothie
A refreshing smoothie with fruits and yogurt tastes great and also good for health. Only 5-minutes to prepare, you can enjoy this anytime!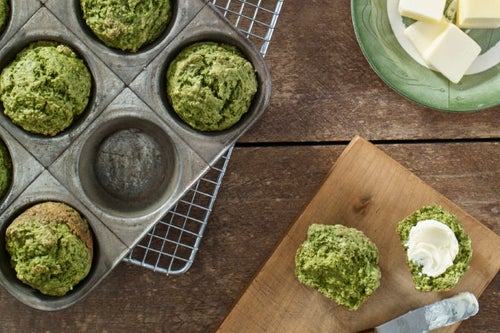 Green Muffins
Packed with healthy nutrients and full-on-flavor, these soft and tender muffins will be your kid's favorite. Follow the no-hassle recipe to prepare it anytime!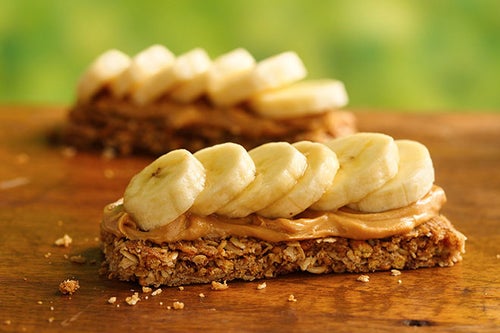 PB and Banana Granola Bars
Soft and chewy peanut butter with nutritious banana and oatmeal. A smart snack or a quick breakfast for a busy day.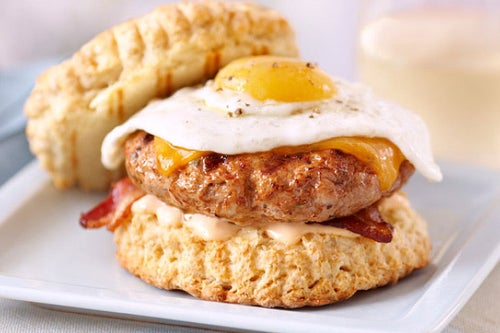 Better-than-Breakfast-in-Bed Burgers
A delectable make-at-home burger for breakfast stuffed with egg, mayonnaise, and bacon!