Recipes - Soup & Salad
Pressure Cooker Short Rib Chipotle Chili
Craving a chili recipe that will leave you speechless? This easy recipe combines tender short ribs and the smoky allure of chipotle for an explosion of flavors.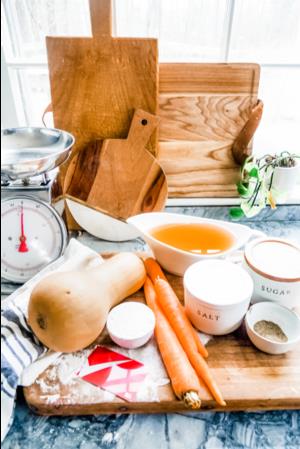 Vegan Butternut Squash Soup
Take an already vegetarian soup and go the extra mile. Taste just like the classic, only better. Recipe by Korilyn Martin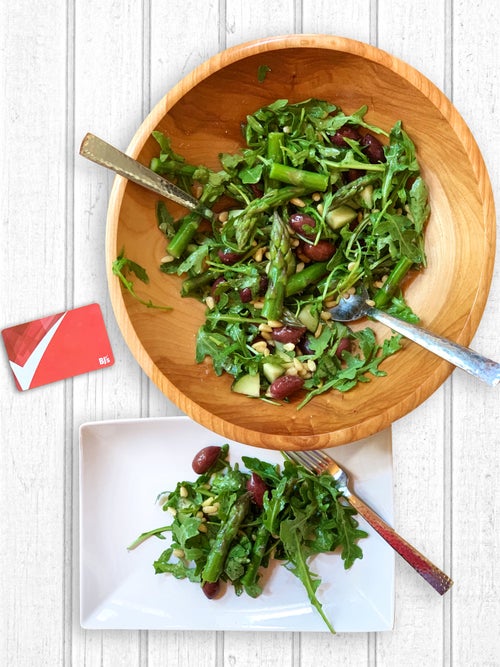 Spring Salad with Asparagus and Arugula
This lightly flavored, fresh asparagus and arugula salad is a must try side dish and a tasty way to add some vegetables to your day. By Tamara Bowman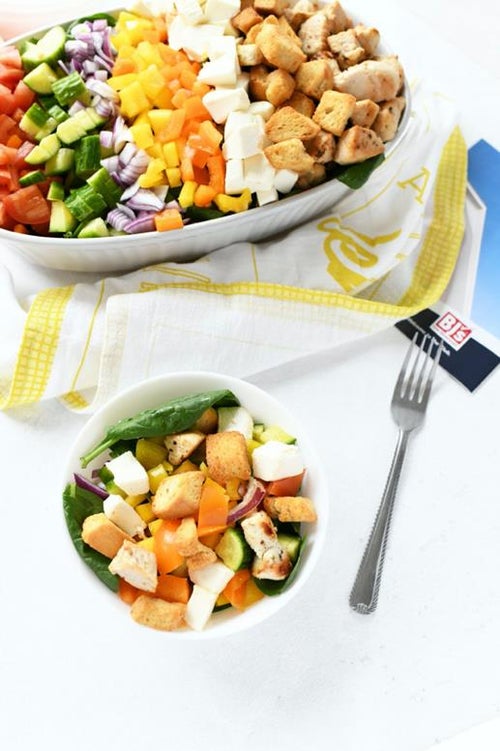 Rainbow Veggie Chicken Salad
Get your daily dose of color and nutrition with this chicken salad recipe that is as good to look at as it is to eat. Recipe by Amy Derosiers.

Touchdown Chili
Touchdown Chili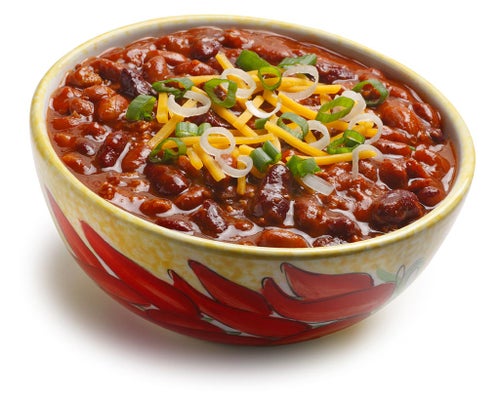 Meatless Taco Chili
Cook this chili filled with pinto beans, black beans, bell peppers and corn in your slow cookers for a savory meatless meal everyone will love.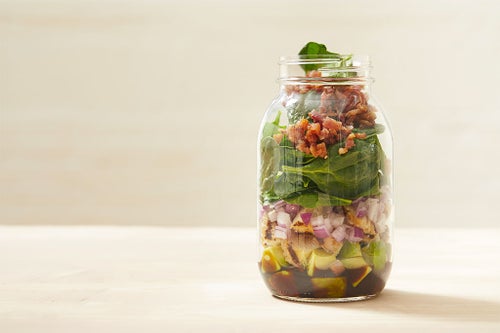 Spinach Salad in a Jar
Spinach Salad in a Jar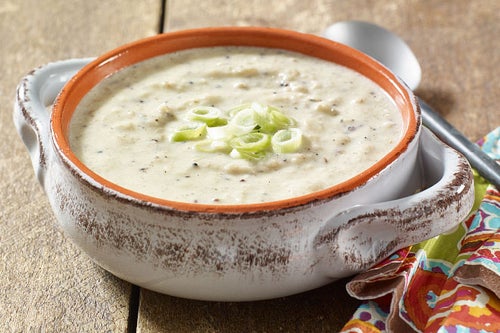 Creamy Roasted Cauliflower and Whole Grains Soup
A creamy dairy-free soup with roasted cauliflower, hazelnut, and organic grains. So warm and so delicious that you'll miss the winter days.

Kale Comfort Stew
A hearty, family-friendly, nutrition-packed comfort meal with a no-hassle recipe and only one hour of preparation time!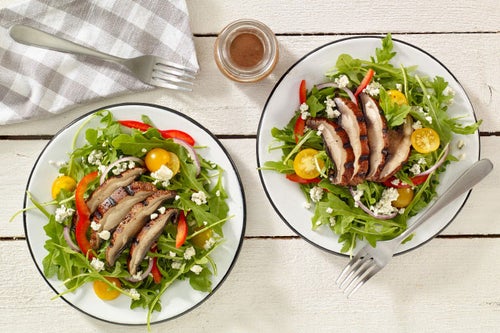 Grilled Portobello Salad
A full-on-flavor roasted portobello mushroom salad made with blue cheese, veggies, and an organic salad dressing.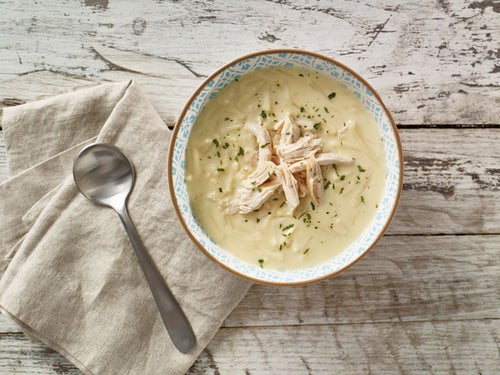 Greek Egg and Lemon Soup
This silky egg soup with chicken broth and lime juice will bring the flavor of Greece on your table.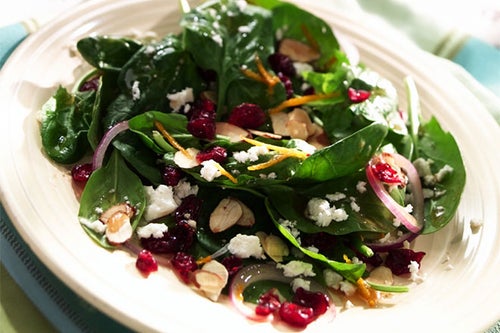 Effortless Spinach Salad
Made with fresh spinach, cranberries, and cheese, this delicious and colorful salad would be an effortless lunch or dinner or a great side dish.

Cuban Rice and Black Bean Salad
With a nutritious combination of rice, bean, and corn, this salad will bring the flavor of Cuba on your table. It's delicious and protein-packed and your kids will love it sure!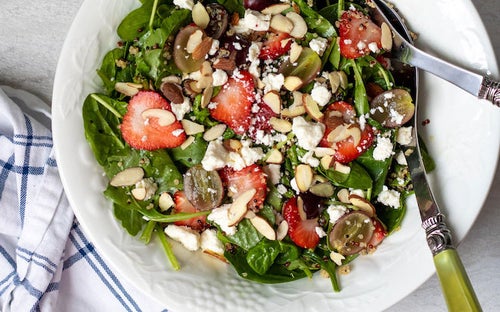 Quinoa Fruit and Mixed Greens Salad
Nutrition-packed and full-in-flavor, this salad will refresh you instantly. It's gluten-free, dairy-free and completely vegan.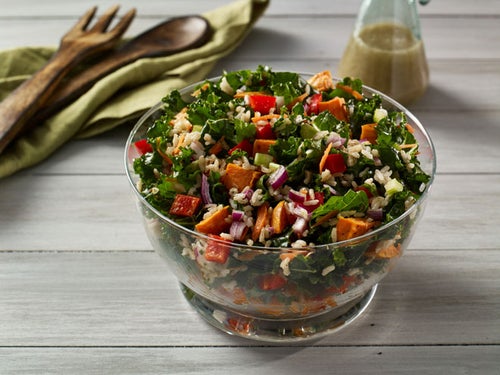 Roasted Sweet Potato and Brown Rice Salad
An easy versatile recipe that can make your weeknight simple or weekend special. With this dish, you can welcome Fall on your table anytime!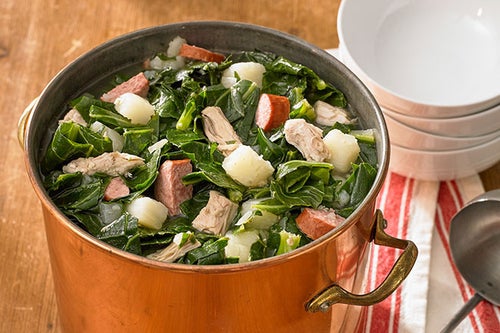 Caldo Verde (Green Soup)
Filled with veggies and cream, this easy-to-make soup will be a healthy and delicious dinner after a long day.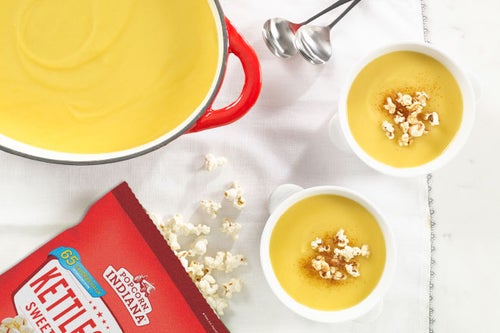 Butternut Squash and Potato Soup
Potato, butternut squash, and chicken broth are combined with a few simple ingredients to create this creamy Autumn soup. A warm and comfortable dish that'll be loved by the whole family.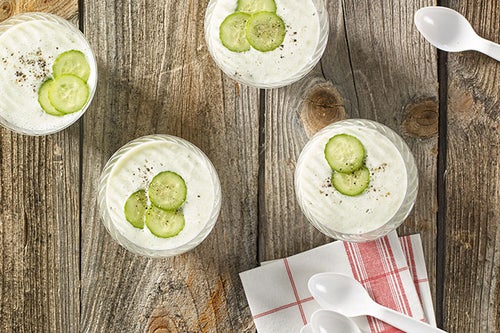 Chilled Cucumber Yogurt Soup
Refreshing chilled soup made with cucumber, tangy yogurt, fresh lime, and garlic. It's simple, tasty and so healthy!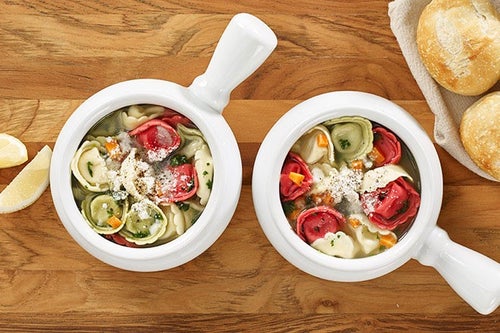 Spinach and Rainbow Tortellini Soup
A soupy broth with spinach, chicken and cheese which is a simple and delicious dinner for a busy weeknight or a relaxed weekend.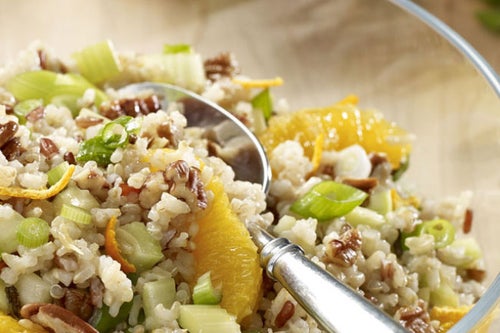 Organic Orange Pecan Rice Salad (Gluten-Free)
Nutritious and delicious rice salad with a juicy orange flavor. A perfect dish of summer, you can try the recipe over a weekend or on a weeknight.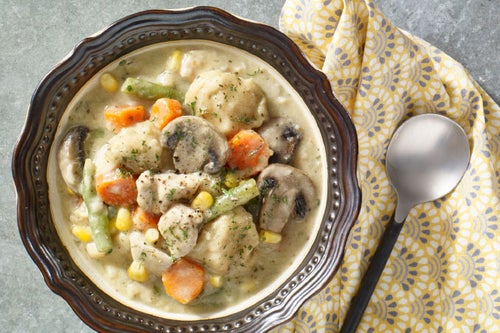 Freezer-to-Slow Cooker Chicken and Dumplings
A tasty comfort meal straight out of grandma's recipe book. Your family will love it!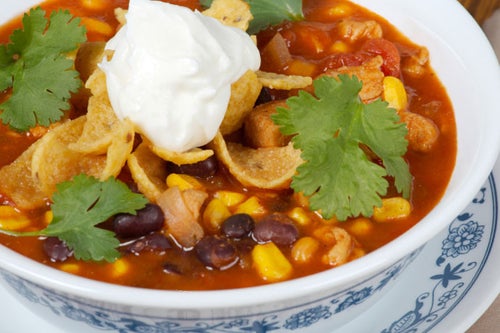 Freezer-to-Slow Cooker Chicken Taco Soup
This easy slow cooker chicken taco soup recipe is going to be your family's favorite! To add a cheesy flavor, serve hot with shredded cheese on top.