Recipes - Easter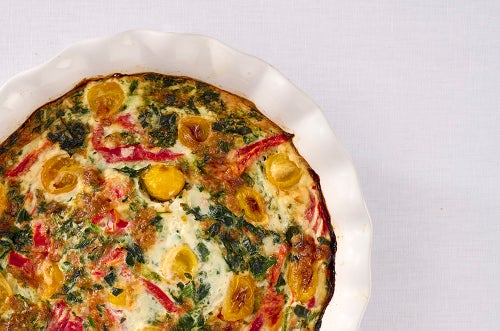 Crustless Quiche
This easy and healthy frittata-style quiche makes a delicious, high protein breakfast or dinner.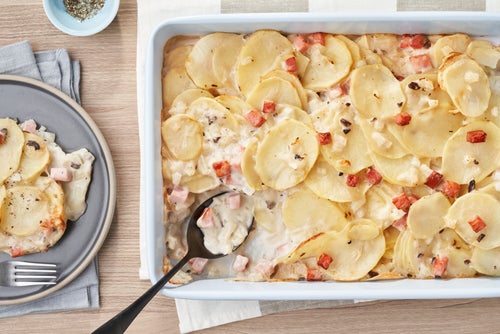 Campbell's Easy Scalloped Potatoes and Ham
This easy scalloped potatoes and ham recipe combines just 5 ingredients to make a simple dish that's not only delicious, but is on the table in just 1 hour. Sometimes keeping it simple is the way to go.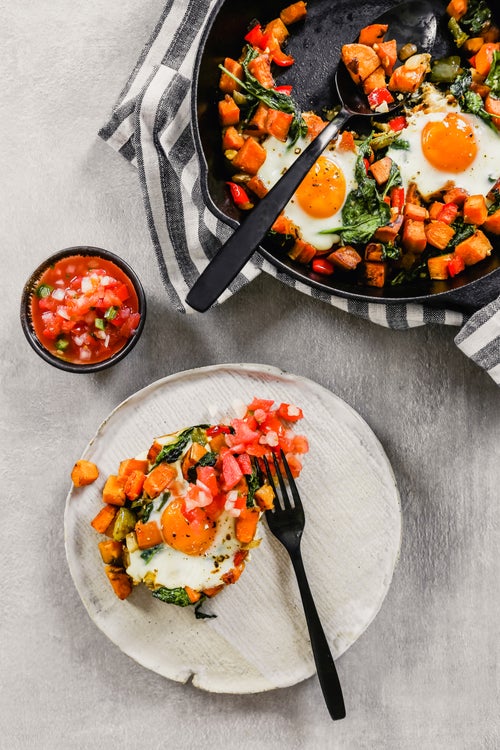 Sweet Potato Breakfast Hash
Looking to try something new for breakfast? Look no further than this quick and healthy, one pan Sweet Potato Breakfast Hash! Made with Pompeian Gourmet Selection Extra Virgin Olive Oil, expertly crafted by our family of farmers, Pompeian Gourmet Selection Extra Virgin Olive Oil is perfect for sauteing and adds rich flavor to your first meal of the day!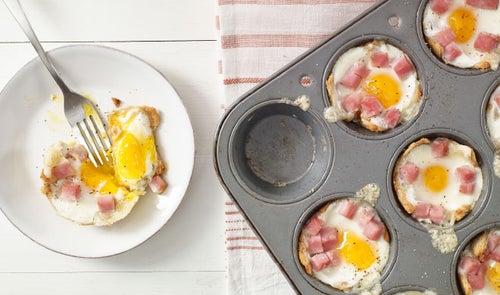 Mini Toad in a Hole
The classic English dish with a little bit of makeover to suit your snack hour, bonfire gathering or a side dish to your lunch and dinner.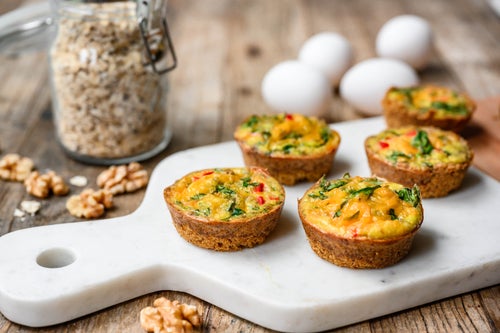 Walnut & Oat Crusted Veggie Egg Cups
The perfect grab and go breakfast, these Walnut and Oat Crusted Veggie Egg Cups are great to meal prep for the week.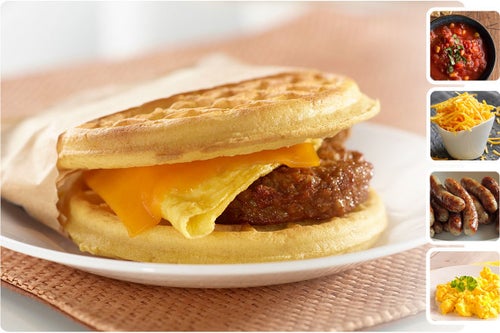 Breakfast Waffle Bar
Waffles topped with sausage links and cheese for a delicious start of the day.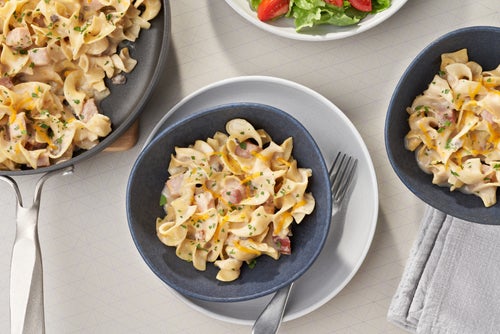 Campbell's Pennsylvania Dutch Ham & Noodle Casserole
Salty bites of ham are the perfect contrast to sharp cheddar cheese in this easy, crowd-pleasing skillet casserole.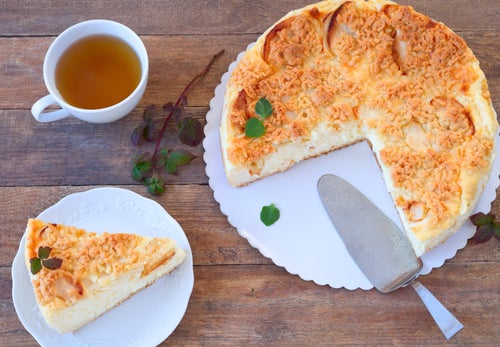 Finlandia Apple Lemon Cheesecake
Perfect for brunch or dinner, this Apple Lemon Cheese Cake is easy to make and easy to enjoy! This recipe is also a great dessert year round.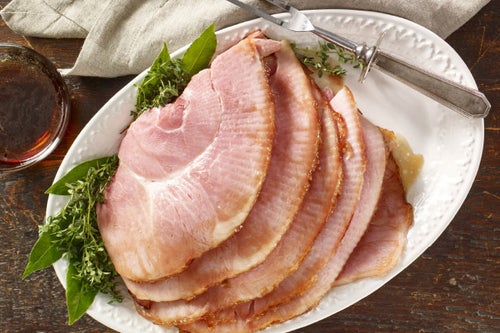 Cola-Glazed Ham
Spiral cut ham coated in brown sugar and Cola and then baked to result in this dish which is perfect for any occasion.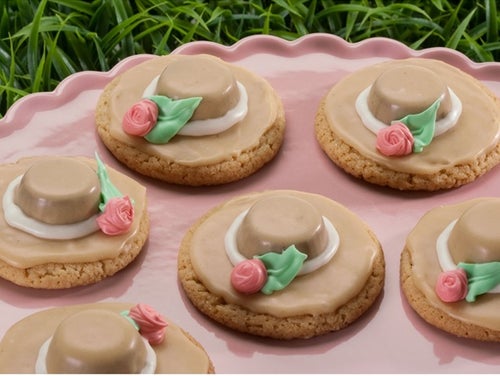 Peanut Butter Easter Bonnets
Dress your Easter cookies to impress with this creative recipe. These peanut butter cookies look even cuter with bonnets made from REEESE'S Peanut Butter Cup Miniatures.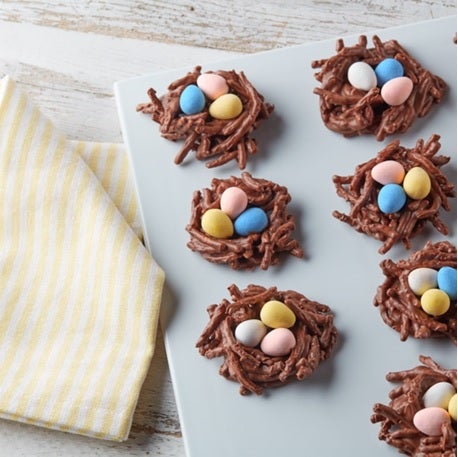 No-Bake Cadbury Birds Nests Cookies
This easy recipe brings together 24 little treats in as few as 15 minutes. A great way to get all the peeps in your nest singing a happy song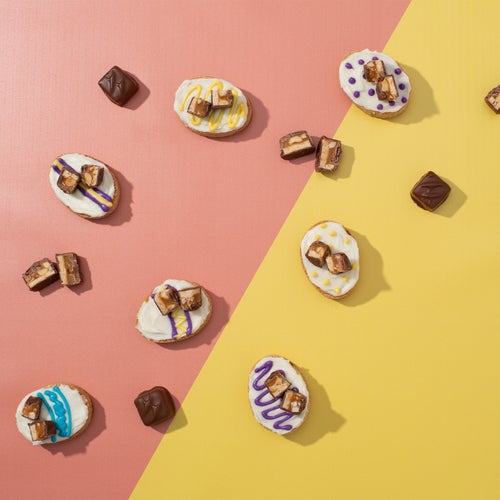 Snickers Easter Egg Blondies
Studded with Snickers, these rich blondies are cut into classic Easter egg shapes and decorated with candy melts for a fun and festive treat.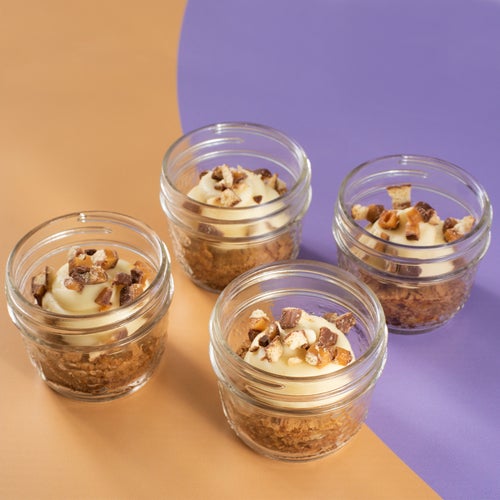 Twix Carrot Cake Cups
This Twix twist on a classic carrot dessert is fun for sharing with family and friends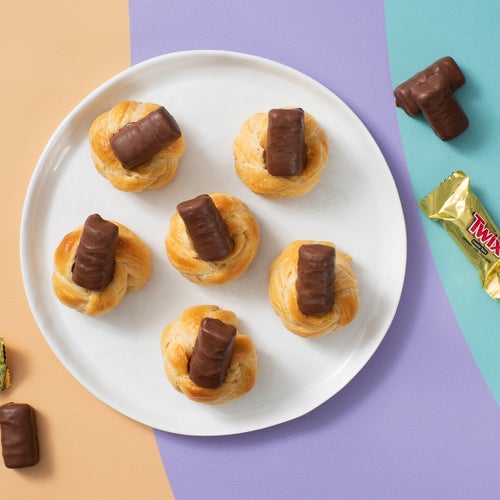 Twix Mini Easter Twists
Made with prepared crescent dough, this festive Easter twist with Twix topping is as fun to make as it is to eat!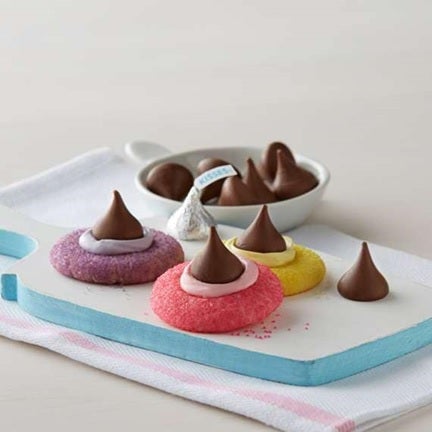 Hershey's Kisses Thumbprint Cookies
Springtime brings lots of new color, and these Hershey's Kisses thumbprint cookies are no exception.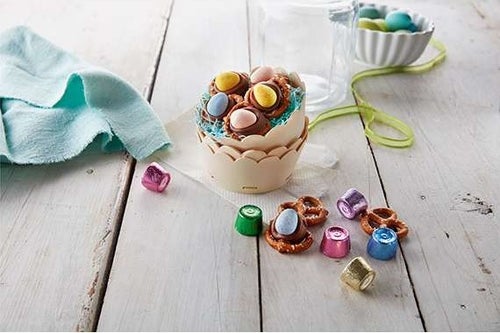 Easter Time Rolo Pretzel Delights
Get your Easter celebration hopping with this Rolo Candies pretzel Easter dessert recipe. Your peeps will love it!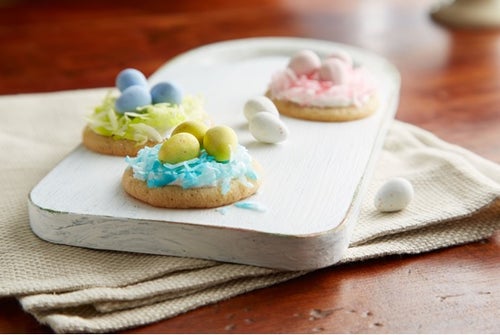 Easter Cadbury Egg Cookies
This Cadbury Egg Cookies recipe makes the perfect Easter treat.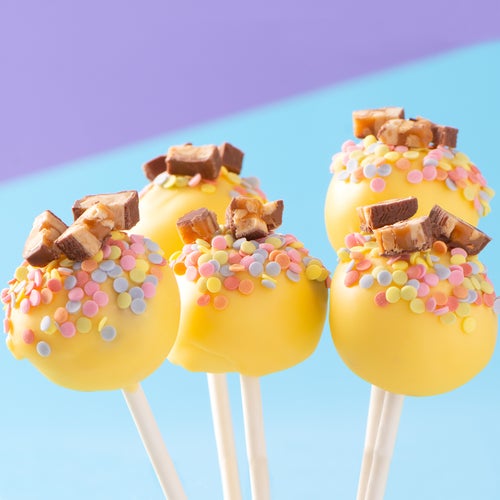 Snickers Easter Cheesecake Pops
These no-bake Easter treats are festive and fun to prepare – and fun to eat!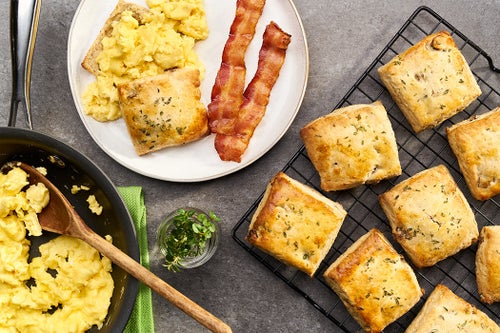 Campbell's Sausage Mushroom & Thyme Biscuits
Fresh thyme adds another layer of flavor. Delicious alone or served with eggs for breakfast.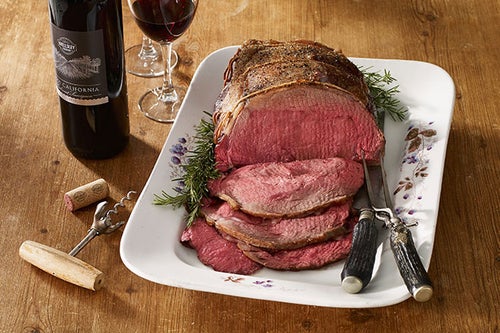 Herbed Boneless Beef Rib Eye Roast
Roasted in garlic and herbs, this rib eye roast is a savory dinner which you can relish while relaxing on a weekend or cook for a holiday gathering and wow your guests.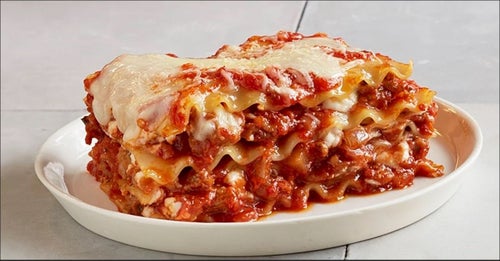 Barilla Classic Italian Sausage Lasagna
Please your palate and your dinner guests with this classic lasagna recipe that you'll keep in your recipe box for years to come.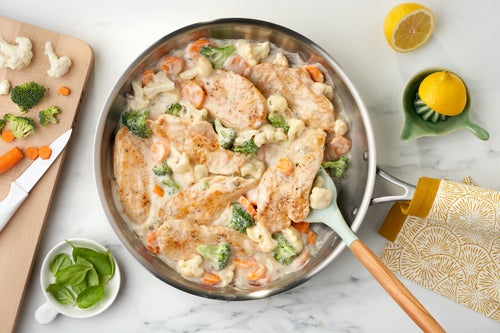 Campbell's Lemon Herb Chicken Primavera
Chicken, veggies and a creamy mushroom sauce...this fabulous skillet dish is ready to serve in just 25 minutes.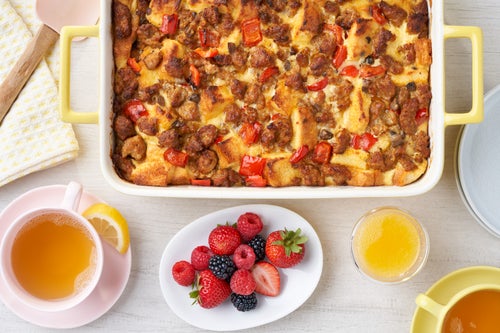 Campbell's Sausage Breakfast Casserole
Next time you're expecting weekend guests, serve this hearty, make-ahead breakfast casserole. It's simply delicious, and a great way to get the day started.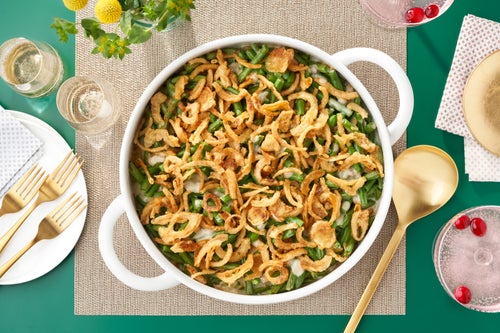 Green Bean Casserole
A classic, easy, and delicious side dish for the holiday season.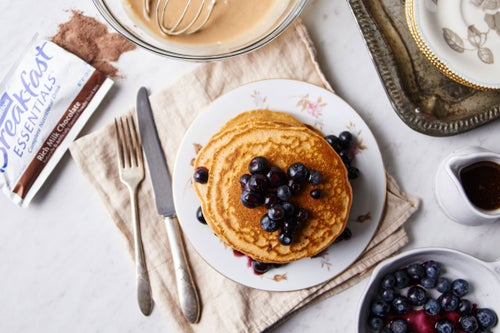 Carnation Breakfast Essentials Milk Chocolate Pancake-Waffle Batter
This chocolaty, yet nutritious take on a breakfast favorite will have your family waking up early to dig in.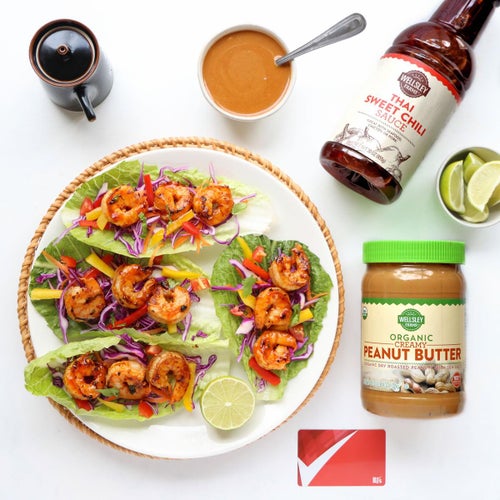 Spicy Thai Chili Shrimp Lettuce Wraps
Skip on the carbs, but not on the flavor with this tangy Thai-inspired lettuce wrap. Recipe by Heather LaCorte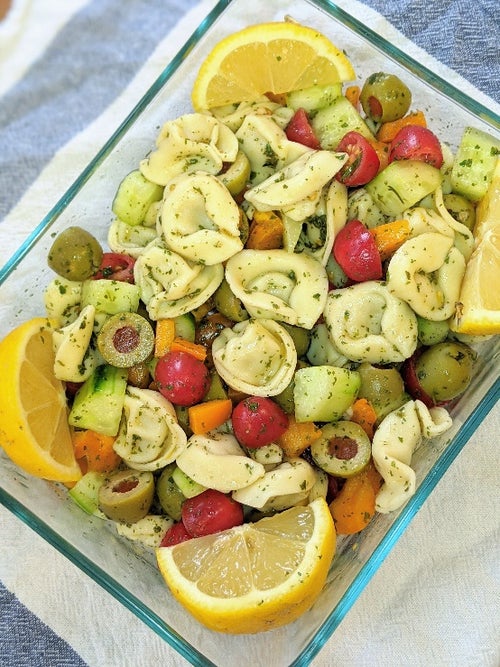 Tortellini Salad
Fresh and tasty, this stuffed tortellini pasta salad is the perfect picnic basket treat. Recipe by Liana Kolodenker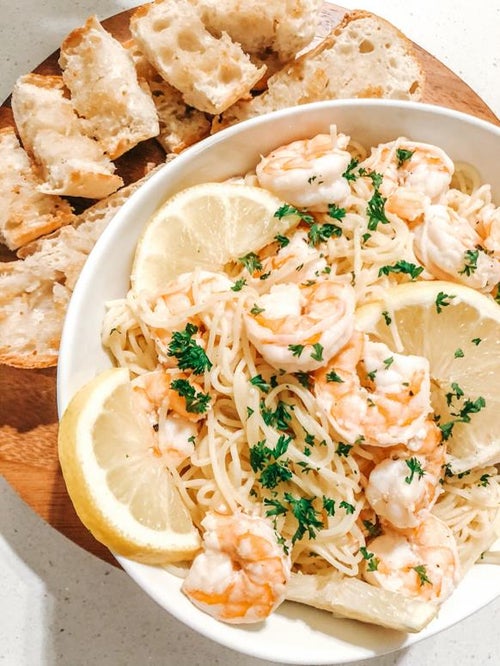 Shrimp Lemon Garlic with Pasta
Kick your fresh summer seafood cravings with the perfect midweek meal that can be on the table in no-time. Recipe by Samantha Vanderpool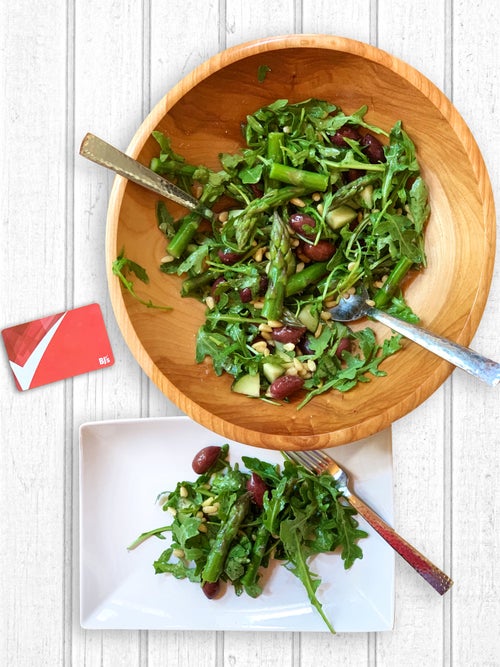 Spring Salad with Asparagus and Arugula
This lightly flavored, fresh asparagus and arugula salad is a must try side dish and a tasty way to add some vegetables to your day. By Tamara Bowman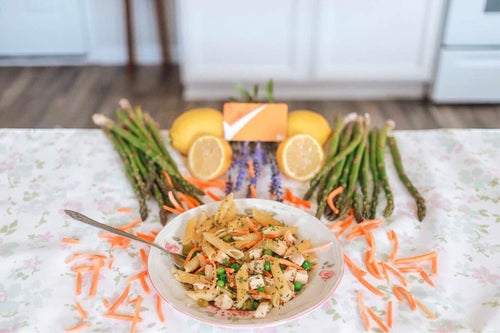 Spring Chicken Pasta
This simple pasta dish is packed with fresh vegetables and flavored with savory garlic to appease the pasta-lovers in your life. Recipe by Telisha McNeill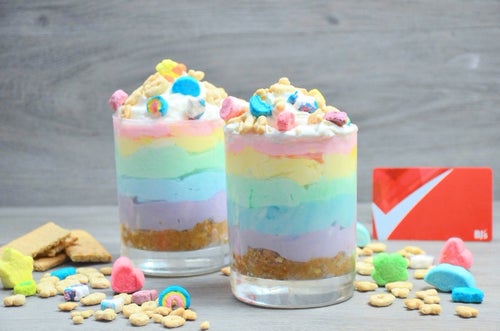 No-Bake Rainbow Cheesecake Parfait
This colorful recipe is a sweet way to impress your friends and bring some rainbow into your world. Recipe by DeVonna Payne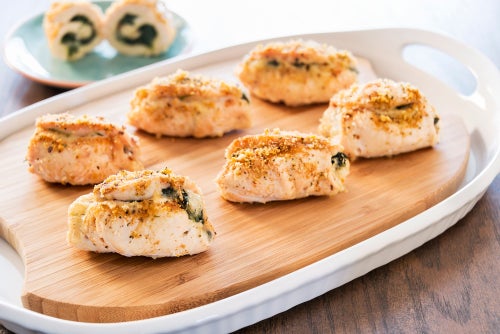 Stuffed Chicken Breast with Grapes, Goat Cheese & Walnuts
Stuffed Chicken Breast with Grapes, Goat Cheese and Walnuts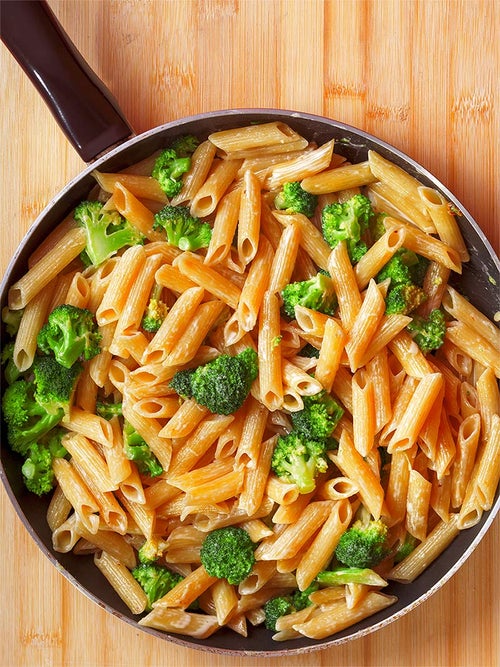 Whole Grain Penne with Broccoli, Garlic & Lemon
Whole Grain Penne with Broccoli, Garlic & Lemon Whole Grain Penne with Broccoli, Garlic & Lemon

Stuffed Peppers
Stuffed Peppers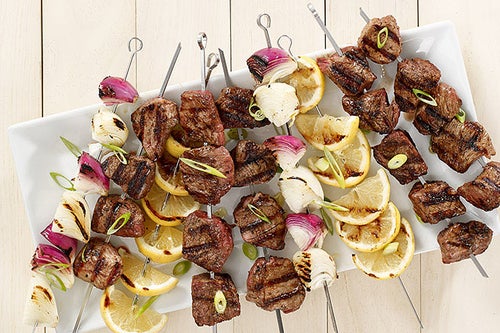 Grilled Lamb Skewers with Lemon & Onion Medley
Perfectly moist and crispy grilled lamb skewers with zesty lemon would be a crowd-pleasing appetizer for the next party!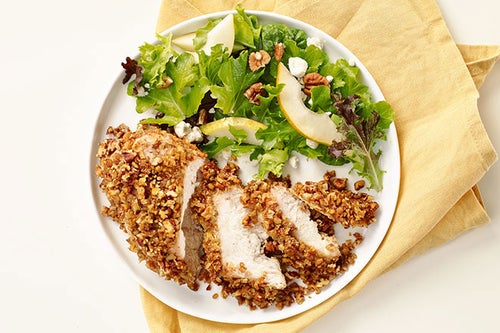 Honey-Mustard Pecan-Crusted Organic Chicken
A perfectly crusted chicken dish that is protein-rich, gluten-free and guess what! It's totally crowd-pleaser! Follow the recipe to prepare it at your next dinner party.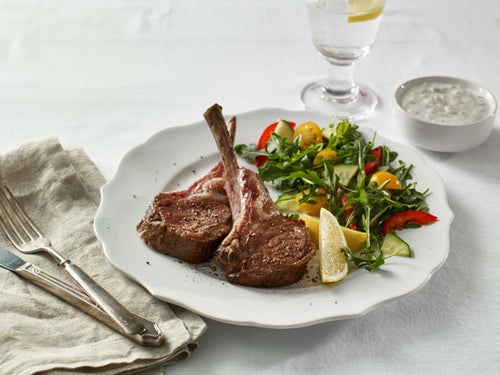 Grilled Lamb Chops with Yogurt Sauce
All-time-favorite lamb chops pair with the tangy yogurt sauce. Serve it with salads at dinner or simply enjoy the snacking.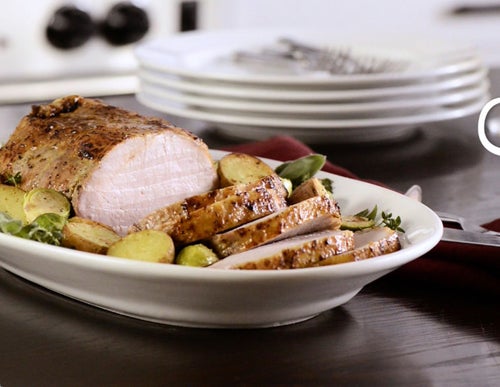 Brown Sugar & Mustard Glazed Pork Roast
Juicy inside and crusty outside, the brown sugar and mustard glazed pork roast is a delicious protein-rich dinner that you can cook for the whole family on a weekend.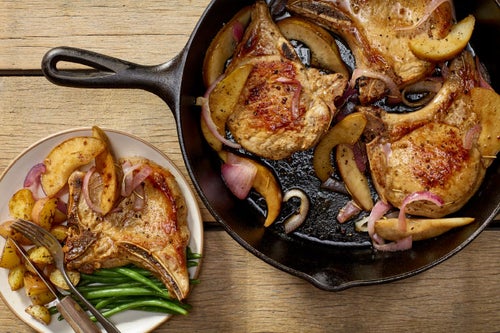 Pork Chops with Pears
Bought some pork chops from the market? It'll take just another 35 minutes to turn into a flavor-packed dish.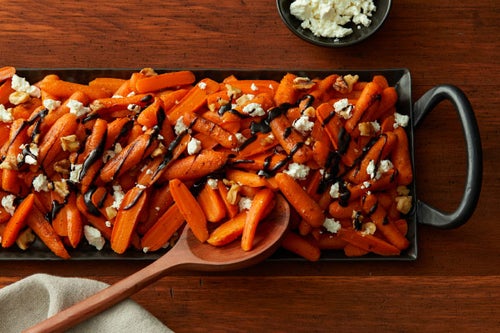 Roasted Baby-Cut Carrots with Coffee-Balsamic Drizzle
Bought a bag of baby carrots? Don't know what to do with them? Try this simple dish. The Roasted Baby-Cut Carrots with Coffee-Balsamic Drizzle will instantly turn you into a carrot lover!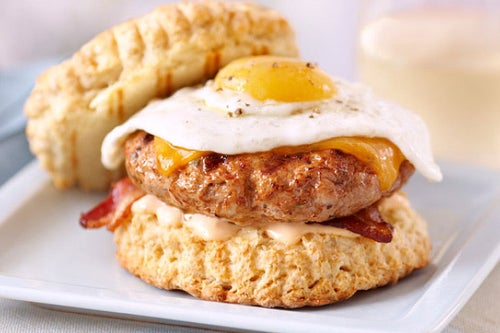 Better-than-Breakfast-in-Bed Burgers
A delectable make-at-home burger for breakfast stuffed with egg, mayonnaise, and bacon!