Recipes - Heart-Healthy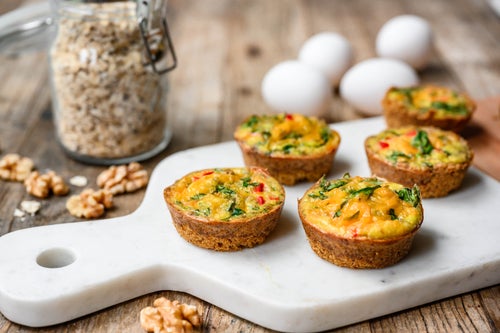 Walnut & Oat Crusted Veggie Egg Cups
The perfect grab and go breakfast, these Walnut and Oat Crusted Veggie Egg Cups are great to meal prep for the week.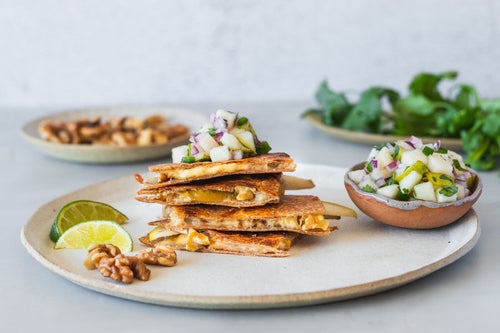 Walnut Pear Quesadilla with Spicy Pear Salsa
A savory snack size quesadilla with hint of sweet pear, and a spicy pear salsa. Recipe by California Walnuts.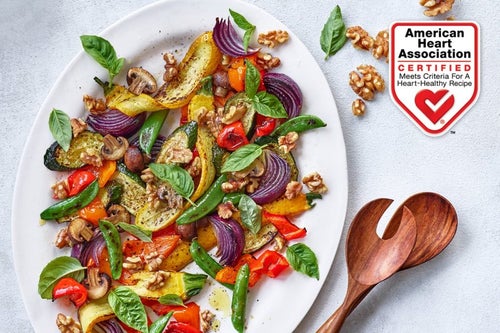 Roasted Vegetables with Walnuts, Basil, & Balsamic Vinaigrette
Brighten up the dinner table with this colorful dish that's accented with fresh basil. Kitchen hack: Use a hammer to "chop" walnuts.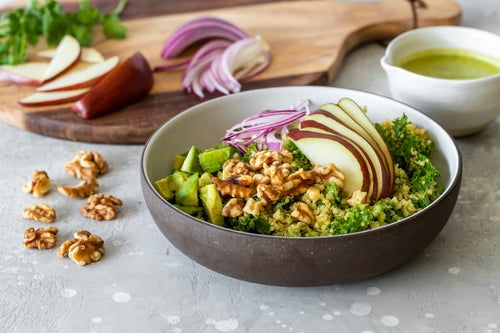 Walnut Pear & Avocado Bowl
This heart healthy quinoa bowl has a tangy pear and avocado dressing and is topped with sweet pears, creamy avocado and crunchy walnuts. Recipe by Patty Mastracco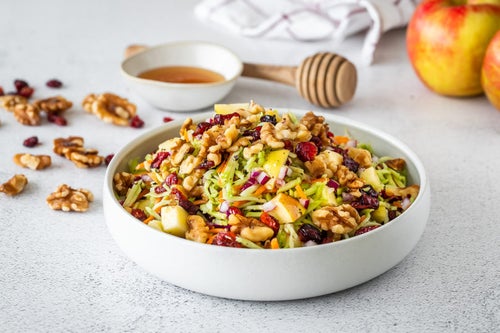 Walnut Broccoli Apple Slaw
Sweet apples, crunchy toasted walnuts and broccoli slaw make up this simple salad. A honey lemon vinaigrette is the perfect finish. Recipe by Patty Mastracco.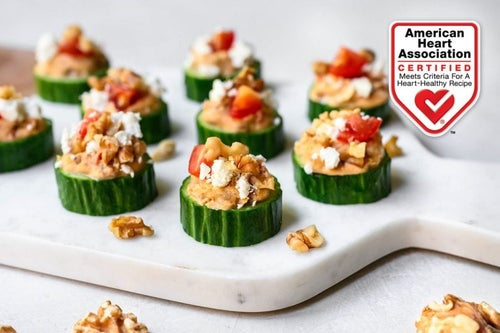 Greek Cucumber Walnut Bites
Great as an afternoon snack or appetizer, these crisp cucumber cups are filled with roasted red pepper hummus and topped with tomatoes and more. Recipe by Beth Stark, RDN, LDN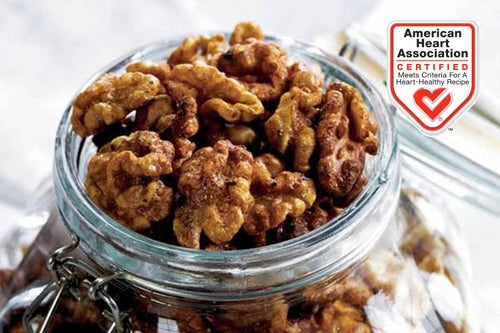 Sweet & Spicy Walnuts
Don't make your taste buds have to choose between sweet or spicy! With this Sweet and Spicy Walnuts recipe, you can have the best of both worlds for a delicious treat. Recipe by Rob Stevens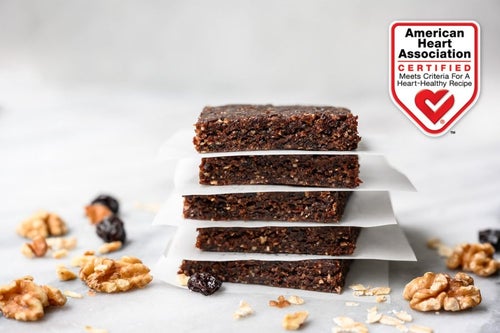 No-Bake Walnut, Cocoa, & Cherry Bars
Make a batch of these No-Bake Walnut, Cocoa, Cherry Bars early in the week and you'll have a delicious, satisfying snack for whenever you need a quick pick me up. Recipe by Beth Stark, RDN, LDN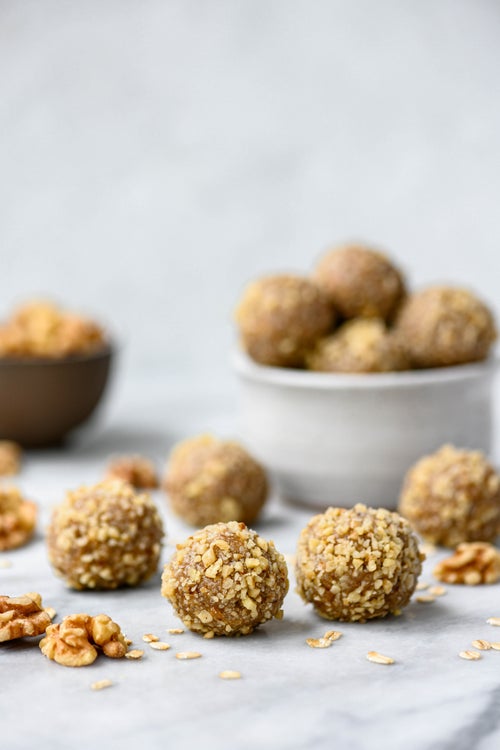 Maple Walnut Energy Balls
Need a mid-day energy boost? These easy, no-bake Maple Walnut Energy Balls combine walnuts, oats, dates, maple syrup and are rolled in diced walnuts. Recipe by Crowded Kitchen.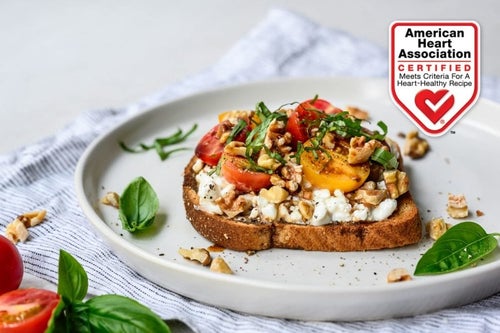 Cottage Cheese-Walnut Caprese Toast
The classic Caprese salad was the inspiration for this perfect mid-day snack or go-to weekday meal when you're short on time. Recipe by Beth Stark, RDN, LDN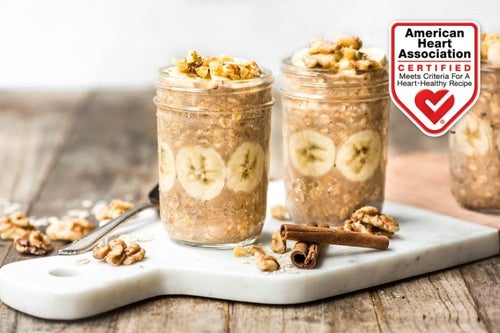 Banana Bread Overnight Oats
This make-ahead breakfast combines bananas, oats, walnuts, cinnamon and vanilla to create a tasty and satisfying way to start the day. Recipe by Crowded Kitchen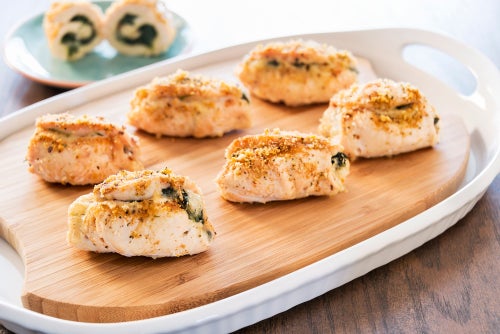 Stuffed Chicken Breast with Grapes, Goat Cheese & Walnuts
Stuffed Chicken Breast with Grapes, Goat Cheese and Walnuts