Recipes - Vegetarian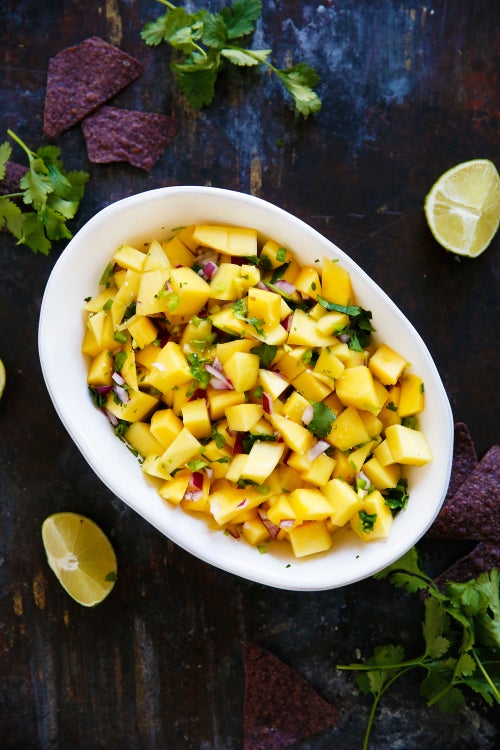 Mango Salsa
Fresh mango salsa recipe using ripe, summer ingredients!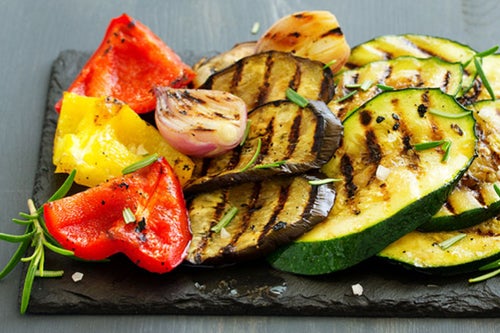 Grilled Veggie Platter
A crowd-pleasing and flavorful dish that is nutritious with the goodness of fresh veggies.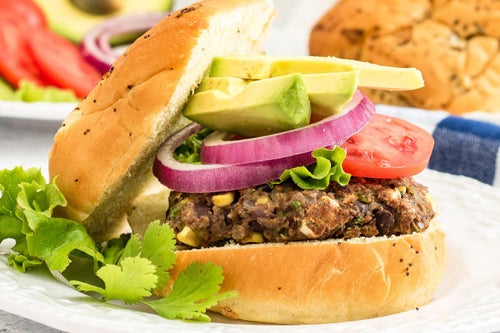 Black Bean Burgers
A no-hassle guilt-free vegetable burger; a great snacking companion or a delectable side dish.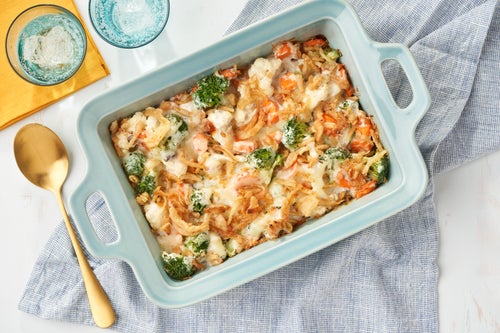 Campbell's Swiss Vegetable Casserole
Pack your favorite vegetables—carrots, cauliflower, and broccoli—into a creamy base, then tops it with a crunchy topping of French fried onions and Swiss cheese.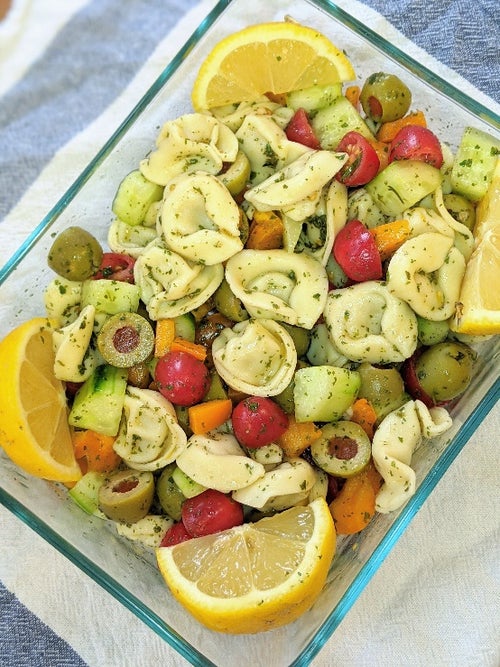 Tortellini Salad
Fresh and tasty, this stuffed tortellini pasta salad is the perfect picnic basket treat. Recipe by Liana Kolodenker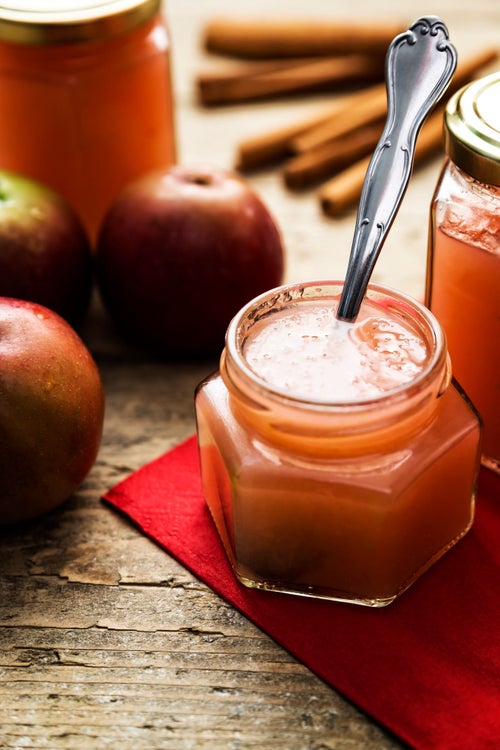 Naturally Pink Apple Sauce
Naturally Pink Apple Sauce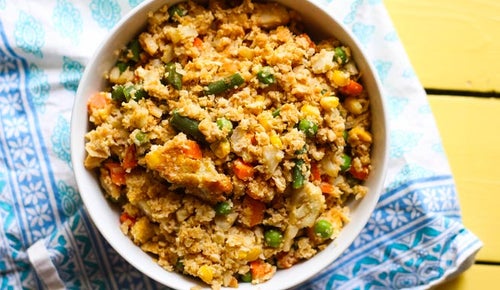 Fried Cauliflower Rice
Fried Cauliflower Rice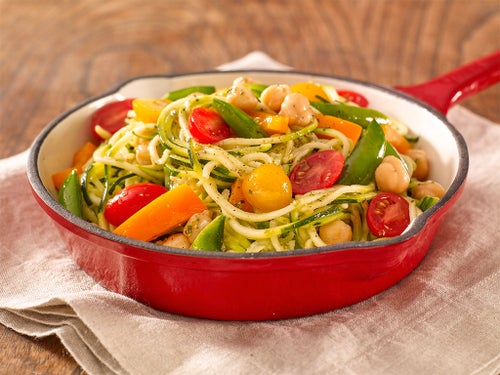 Zoodles Primavera
This light and refreshing dish is made with zucchini noodles instead of pasta for a low-carb meal you can feel good about serving to your friends or family.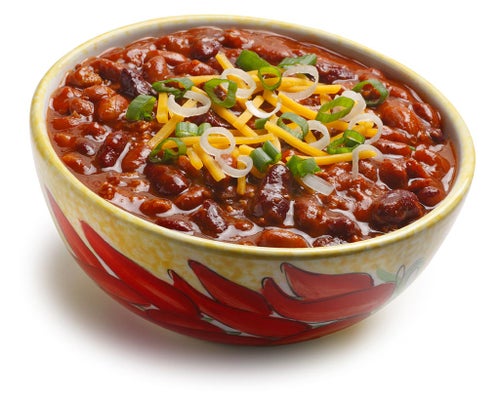 Meatless Taco Chili
Cook this chili filled with pinto beans, black beans, bell peppers and corn in your slow cookers for a savory meatless meal everyone will love.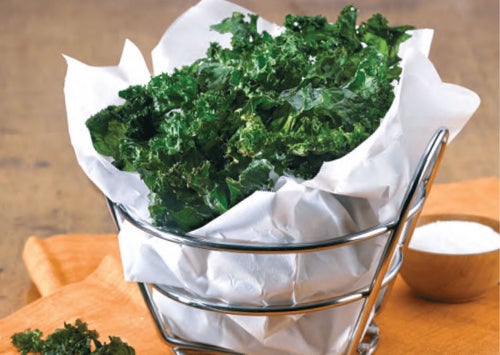 Baked Kale Chips
Delicious but low-calorie chips to give you a guilt-free pleasure while snacking. Check out the recipe to make it at home.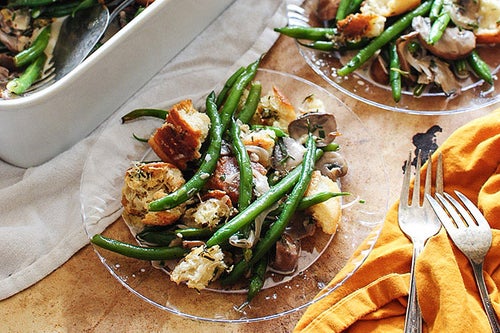 Green Bean Gratin
Baked green beans with mushroom and creamy cheese. A quick and delicious dish for busy weeknights!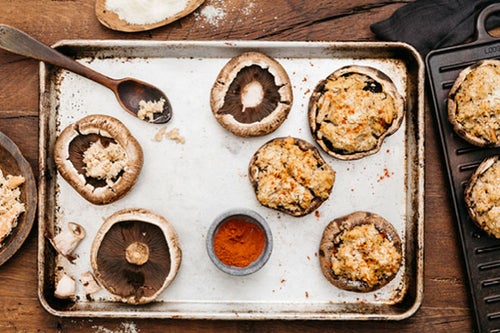 Grilled Stuffed Portabella Mushrooms
Stuffed with crab meat, cheese and mayonnaise, these Portabella mushrooms are an absolute crowd pleaser!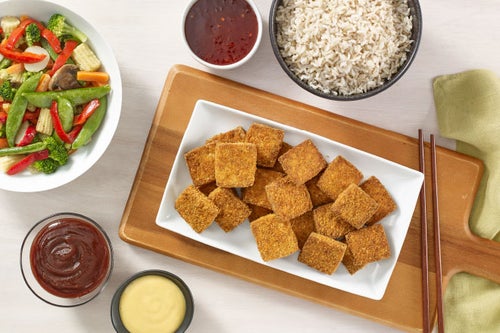 Air-Fried Tofu Nuggets
Love vegan food? Try this air-fried tofu nuggets. Crispy, delicious, completely guilt-free and easy to make.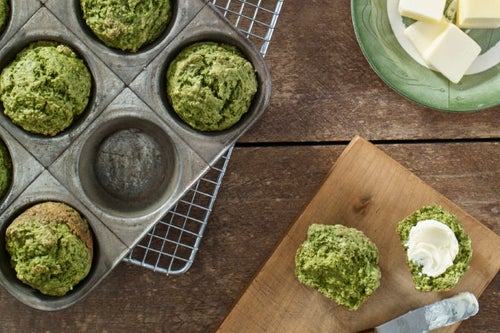 Green Muffins
Packed with healthy nutrients and full-on-flavor, these soft and tender muffins will be your kid's favorite. Follow the no-hassle recipe to prepare it anytime!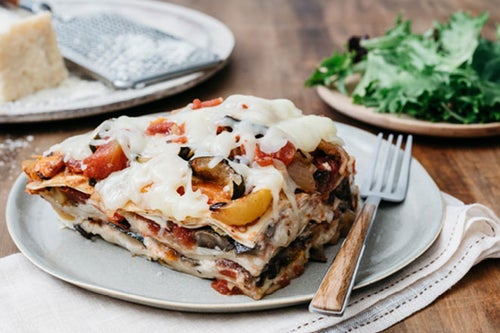 Grilled Veggie Slow Cooker Lasagna
Delectable and easy-to-prepare, this grilled veggie slow cooker lasagna combines the goodness of veggies and deliciousness of Parmesan cheese.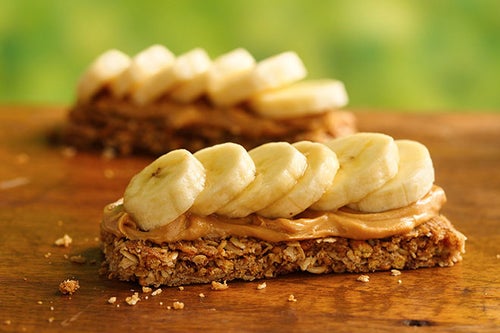 PB and Banana Granola Bars
Soft and chewy peanut butter with nutritious banana and oatmeal. A smart snack or a quick breakfast for a busy day.