Recipes - Game Day Snacks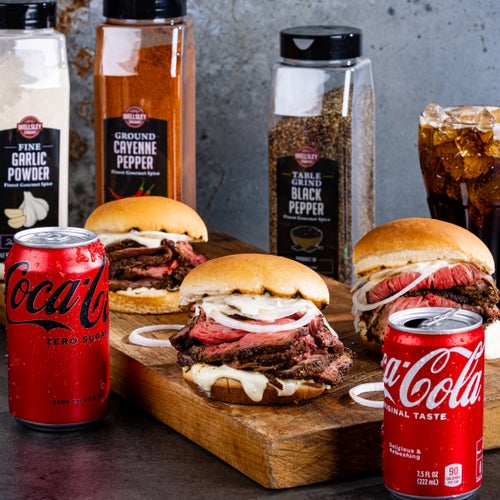 Baltimore-Style Pit Beef Sammies
Sink your teeth into tender, juicy beef infused with robust seasonings and a tangy kick. This recipe is a game-changer for any occasion.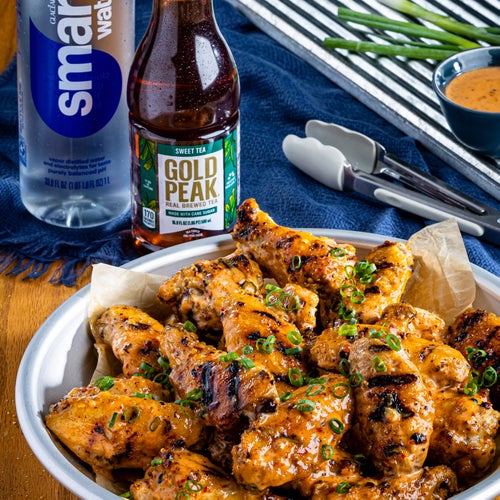 Bang Bang Grilled Chicken Wings
Whether hosting a BBQ or treating yourself to a flavorful feast, these wings are guaranteed to win over any crowd.
Grilled Lamb Mini Open-Faced Naanwiches
Succulent grilled lamb, nestled on a bed of fluffy naan bread, topped with a symphony of vibrant spices and fresh toppings.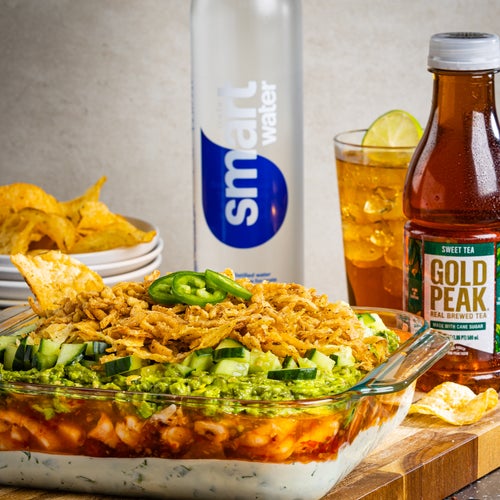 Thai Shrimp Seven Layer Dip
Combines the succulent goodness of shrimp with an irresistible blend of Thai-inspired ingredients that transport your taste buds to a world of global flavors.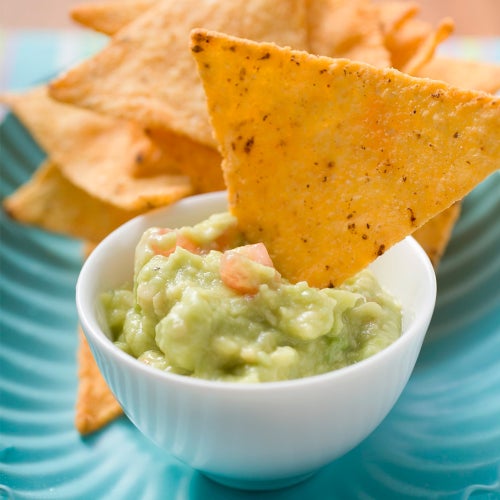 Guacamole
This classic guacamole recipe is quick and easy to make as an appetizer or snack.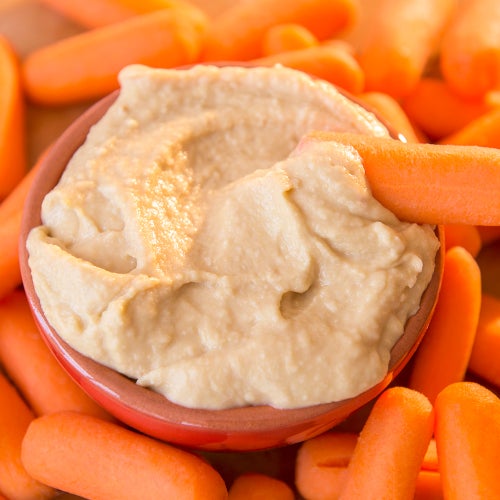 Protein Packed Hummus
The perfect protein packed snack is also quick and easy to make. Makes a great appetizer or snack.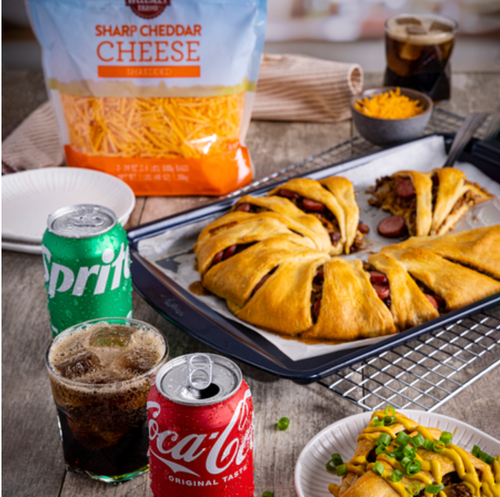 Chili Dog Ring
Chili Dog Ring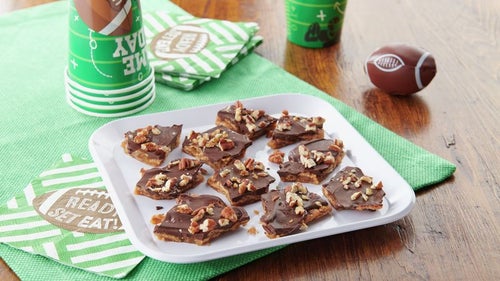 Cinnamon Toast Toffee Touchdown Crunch
Fill a decorative tin with toffee crunch, separating layers with colored plastic wrap, colored tissue paper or waxed paper and bring to your game day event.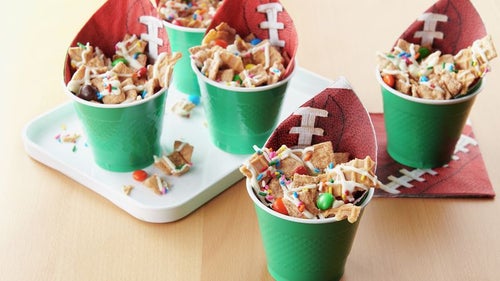 Cinnamon Toast Crunch™ Team Up Snack Mix
A fun and colorful snack mix that sweetens any game day—Cinnamon Toast Crunch™ cereal is tossed with pieces of waffle cone, chocolate candies and topped with melted white vanilla baking chips and rainbow sprinkles.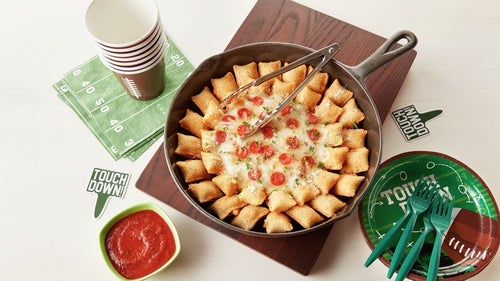 Game Day Pizza Roll Skillet Dip
Nothing says game day like pizza, and this recipe has got you covered! With pizza snacks, melty cheese and pepperoni, this dip will get everyone ready for the big game!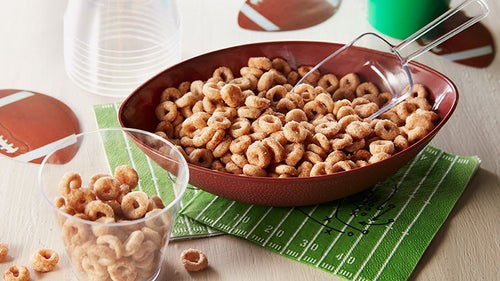 Mini Doughnut Hot Buttered Cheerios™ Game Mix
These five-ingredient buttery cereal bites are made for game day! Toss your favorite Cheerios™ with butter, vanilla and cinnamon-sugar and serve at your tailgate (or homegate!) for an easy win.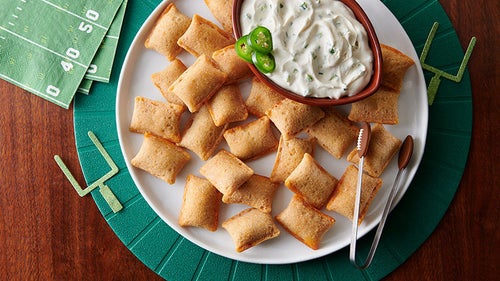 Jalapeno Popper Party Dip & Pizza Rolls
You only need four ingredients to make this jalapeño popper-inspired dip to serve with Totino's® Pizza Rolls™! Cream cheese, fresh jalapeño chiles and a dash of cumin bring this irresistibly creamy, zesty dip to life as the go-to appetizer for your next tailgate.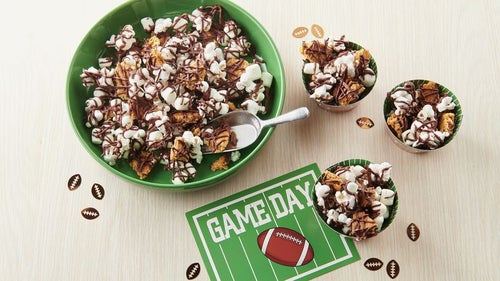 Perfect Game Day S'mores Popcorn Snack Mix
This easy s'mores-flavored snack is perfect for any game day event sure to please the whole family, no matter who they cheer for.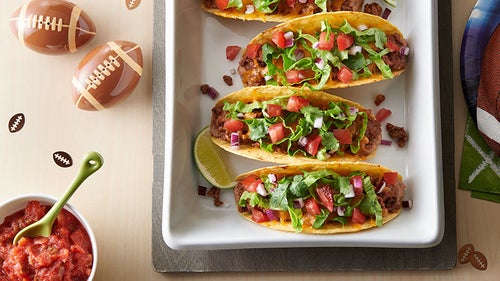 Oven-Baked Beef Touchdown Tacos
These oven-baked tacos don't mess around. Seasoned ground beef, refried beans, melty cheese and fresh toppings are packed inside crunchy taco shells to make what we consider the ultimate choice in game day snackage.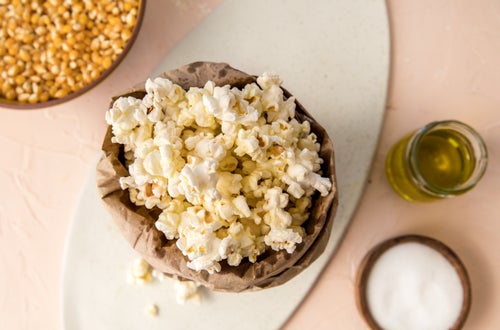 Easy EVOO Popcorn
Popcorn is a snack everyone enjoys! Now enjoy a healthy and flavorful new version with Pompeian Gourmet Selection Extra Virgin Olive Oil. High in monounsaturated fats and expertly crafted by our family of farmers, Pompeian Gourmet Selection Extra Virgin Olive Oil is first cold-pressed with a fresh and fruity taste, the perfect addition to your snack.

Touchdown Chili
Touchdown Chili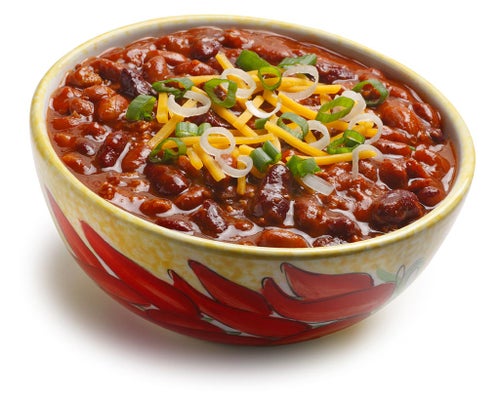 Meatless Taco Chili
Cook this chili filled with pinto beans, black beans, bell peppers and corn in your slow cookers for a savory meatless meal everyone will love.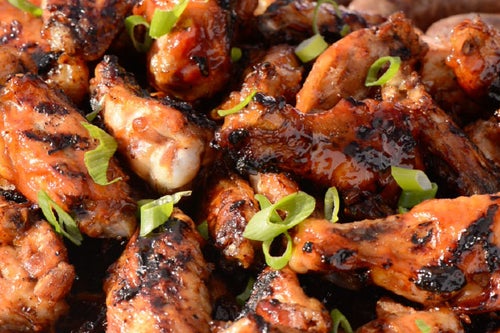 Red-Eye Barbecue Chicken Wings
Chicken wings cooked in red-eye barbecue sauce results in a spicy, smokey dish that gets finished as soon as it comes on the plate.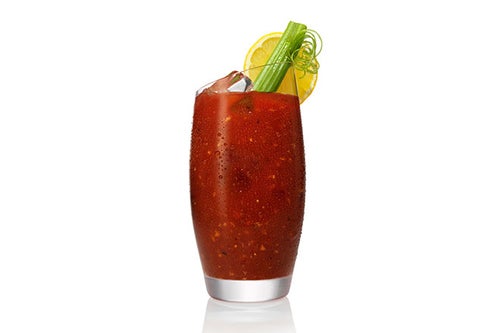 Hail Mary
Give a spicy twist to the classic Bloody Mary to create this party-favorite cocktail. Just a 10-minute preparation time! Garnish with lemon and celery while serving.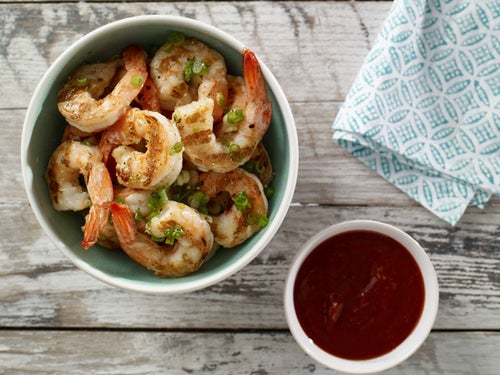 Grilled Shrimp Cocktail
Shrimp grilled with garlic for a spicy cocktail dish, that'll soon win the hearts of your guests in the next gathering.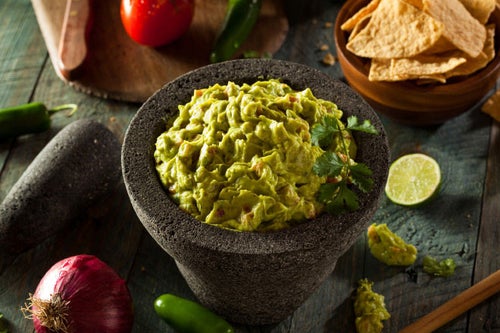 First Down Guacamole
A classic dip made with avocado, tomato, garlic with zesty lemon. This totally no-mess recipe will amp up the snacking fun. Have it with nachos or tortilla chips.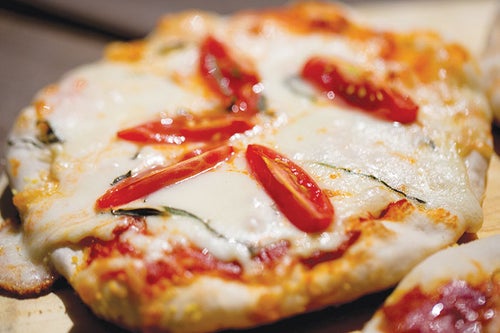 Mini Pizzas
Everyone's favorite pizza in small shape and with only 25 minutes preparation time! Have it at your breakfast, pack it in your lunch box or enjoy it as dinner.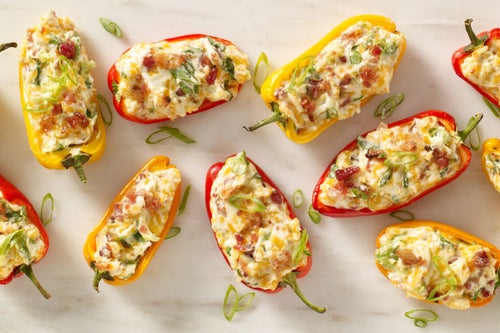 Cheesy Bacon Mini Peppers
Filled with cheese and bacon, this melt-in-the-mouth recipe is flawlessly crowd-pleasing. A perfect party appetizer that comes on the plate just within 25-minutes!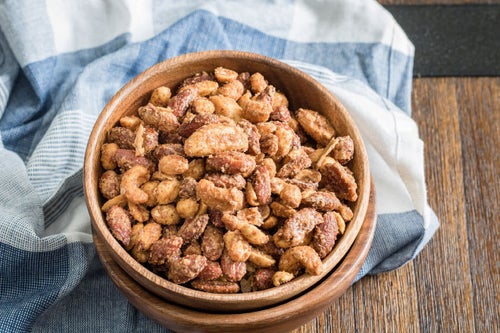 Cinnamon Sugar Mixed Nuts
These cinnamon and sugar-coated mixed nuts are unbelievably easy to make and extremely crowd-pleasing!