Recipes - Summer Picnic & Grilling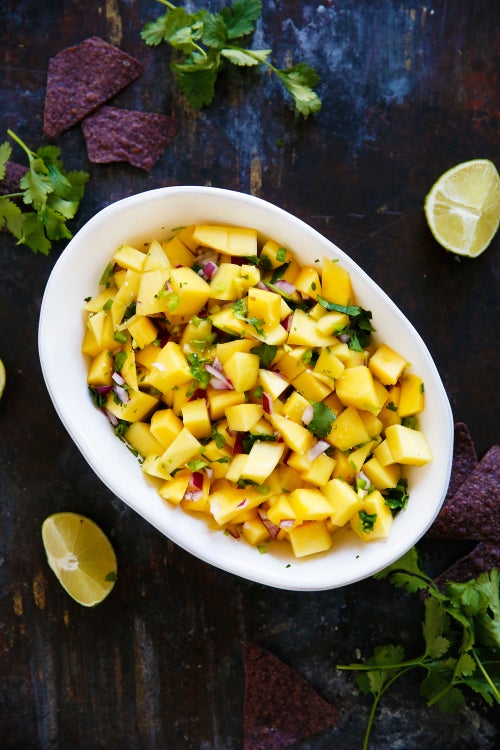 Mango Salsa
Fresh mango salsa recipe using ripe, summer ingredients!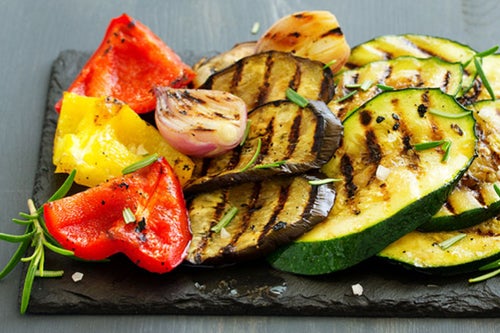 Grilled Veggie Platter
A crowd-pleasing and flavorful dish that is nutritious with the goodness of fresh veggies.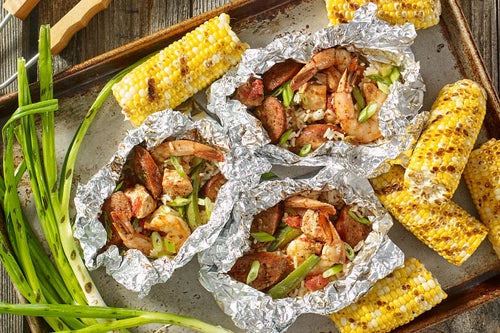 Grill-Top Jambalaya
Louisiana-style dish with grilled shrimp, rice and accompanied by Italian sausage and chicken breast. Sprinkle with green onion to enjoy the savory dinner!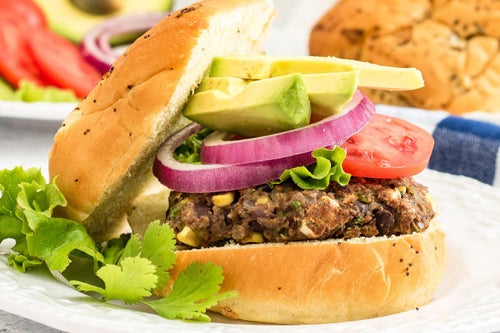 Black Bean Burgers
A no-hassle guilt-free vegetable burger; a great snacking companion or a delectable side dish.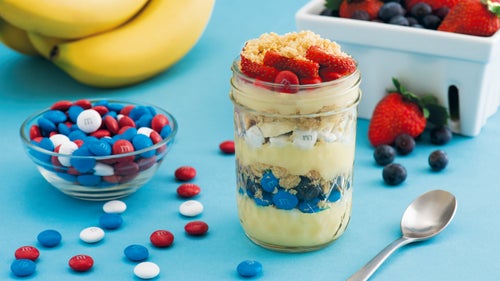 M&M's Red, White and Blue Trifle
Made with vanilla pudding and shortbread cookies, this no-bake trifle with layers of M&M's Red, White and Blue Milk Chocolate candies makes a festive dessert for summer barbecues.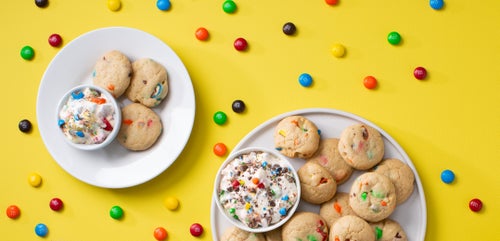 M&M's Cookies & Dip
This M&M's® cookies and dip combo snack pack makes a fun treat that everyone will love.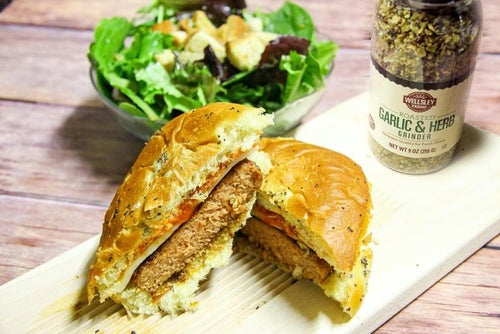 Meatless Meat Burger with Salad
Try meatless! Meat alternatives can be a healthy and delicious option your whole family will appreciate. Recipe by Shazia Atif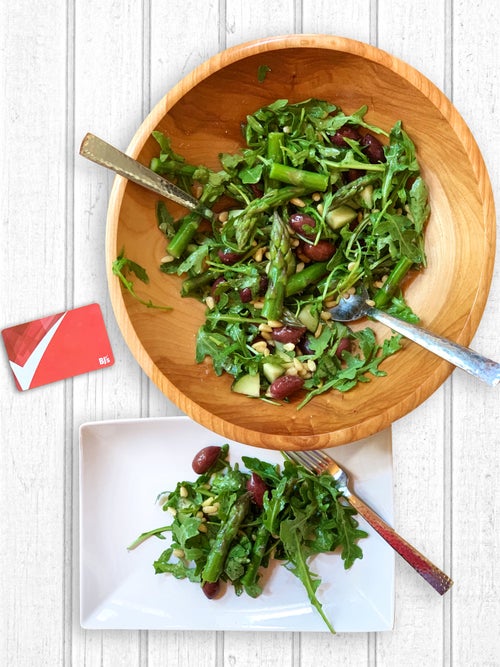 Spring Salad with Asparagus and Arugula
This lightly flavored, fresh asparagus and arugula salad is a must try side dish and a tasty way to add some vegetables to your day. By Tamara Bowman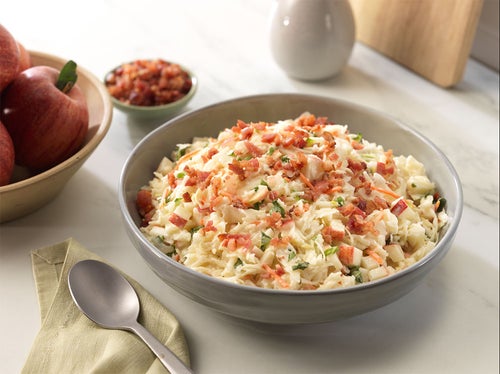 Apple Bacon Slaw
Per Serving: 180 cal. • 11g fat • 2g protein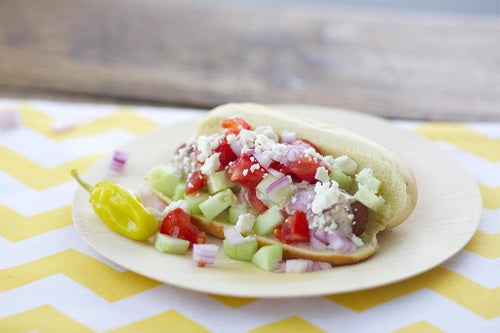 The Greek Dog
The Greek Dog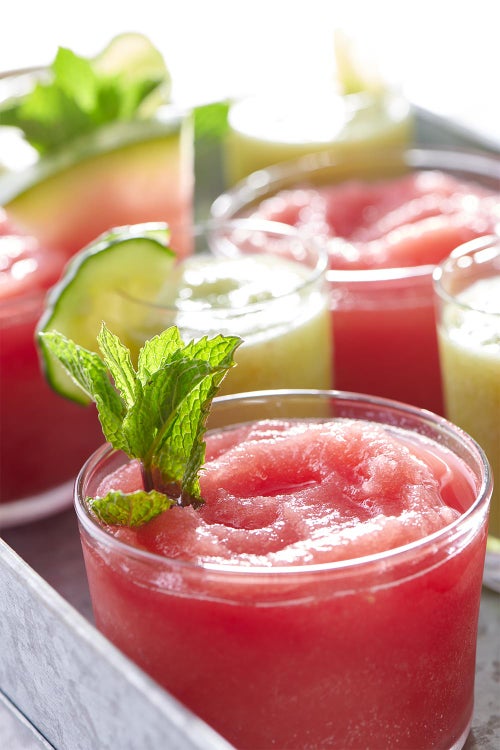 Watermelon Slushies
Watermelon Slushies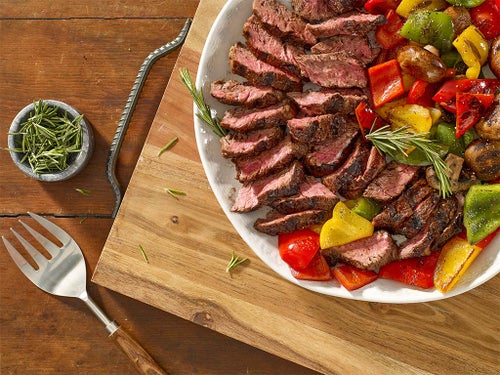 Steak Tips with Beer Marinade
Steak Tips with Beer Marinade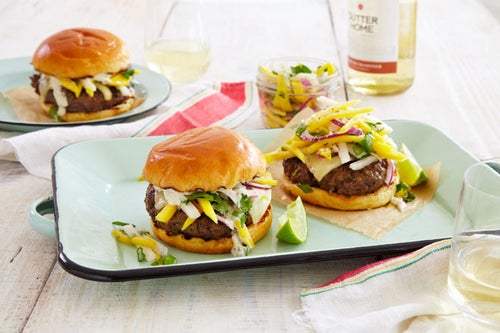 Take-Me-to-the-Islands Jamaican Jerk Burgers
Take-Me-to-the-Islands Jamaican Jerk Burgers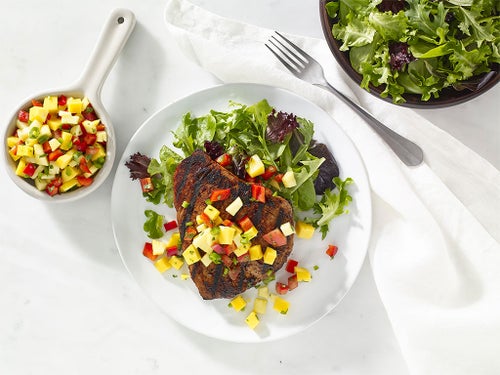 Tuna Steaks with Tropical Salsa
Tuna Steaks with Tropical Salsa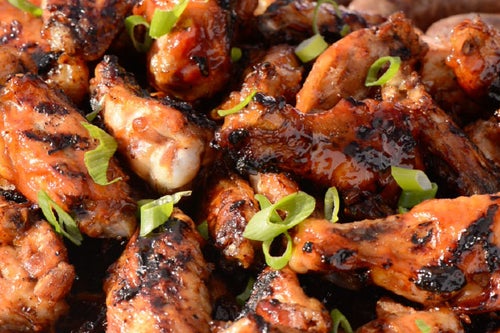 Red-Eye Barbecue Chicken Wings
Chicken wings cooked in red-eye barbecue sauce results in a spicy, smokey dish that gets finished as soon as it comes on the plate.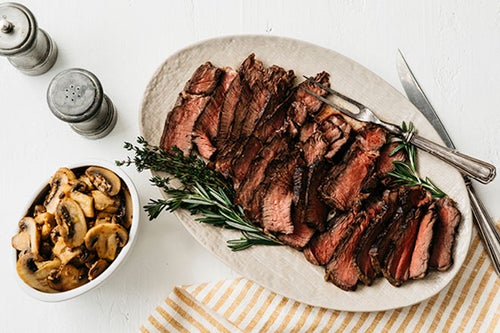 Grilled Top Sirloin Steak with Garlic Butter Mushrooms
Juicy beef steak with flavorful mushroom is cooked in butter with garlic to deliver an unforgettable taste that you want to relish after a long day.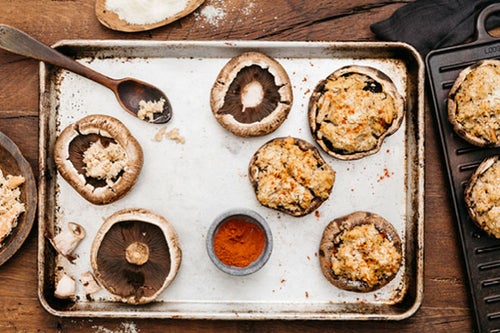 Grilled Stuffed Portabella Mushrooms
Stuffed with crab meat, cheese and mayonnaise, these Portabella mushrooms are an absolute crowd pleaser!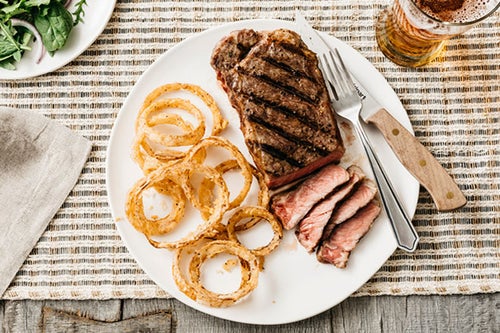 Grilled Spice-Rubbed New York Strip Steak
Easy and flavorful that's what the grilled spice-rubbed New York Strip steak is! With this 25-minute long recipe, you can relish a steak dish even on a weeknight.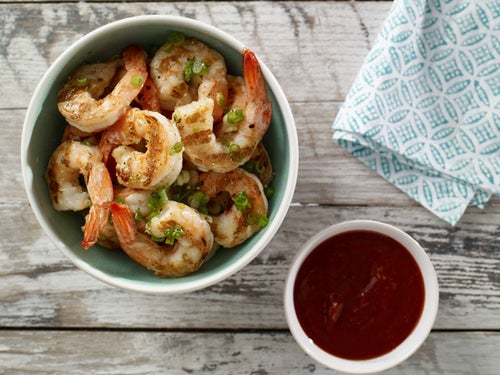 Grilled Shrimp Cocktail
Shrimp grilled with garlic for a spicy cocktail dish, that'll soon win the hearts of your guests in the next gathering.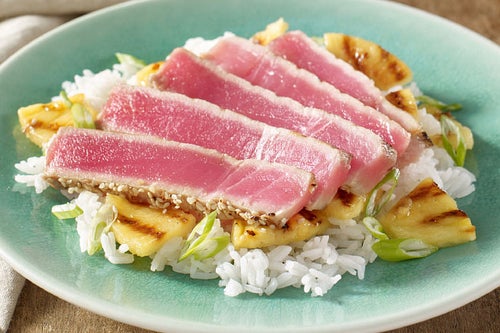 Grilled Sesame Tuna with Pineapple
In an unmatched combination of Tuna and Pineapple, this full-on-tropical flavor dish is perfect for weekend barbecues.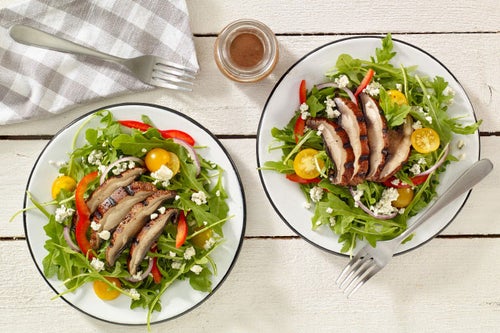 Grilled Portobello Salad
A full-on-flavor roasted portobello mushroom salad made with blue cheese, veggies, and an organic salad dressing.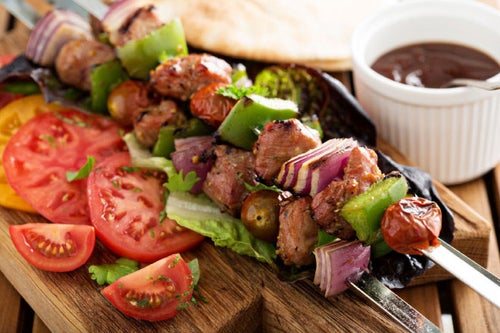 Fiery Chicken Kabobs
Loaded with juicy grilled chicken and veggies, these spicy kabobs are a totally crowd-pleaser appetizer.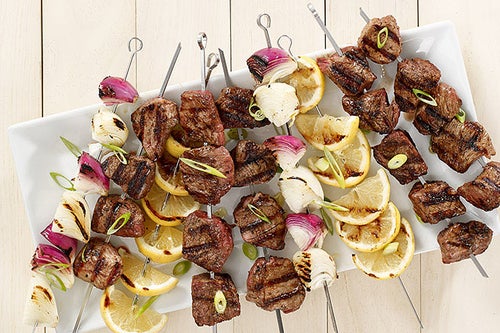 Grilled Lamb Skewers with Lemon & Onion Medley
Perfectly moist and crispy grilled lamb skewers with zesty lemon would be a crowd-pleasing appetizer for the next party!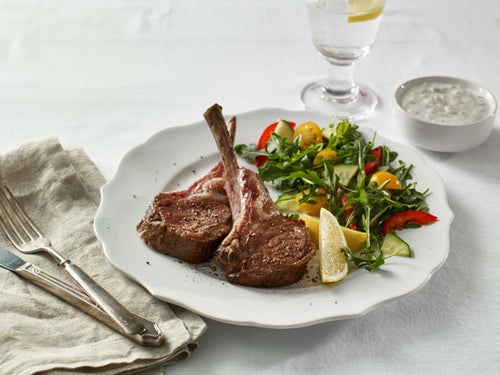 Grilled Lamb Chops with Yogurt Sauce
All-time-favorite lamb chops pair with the tangy yogurt sauce. Serve it with salads at dinner or simply enjoy the snacking.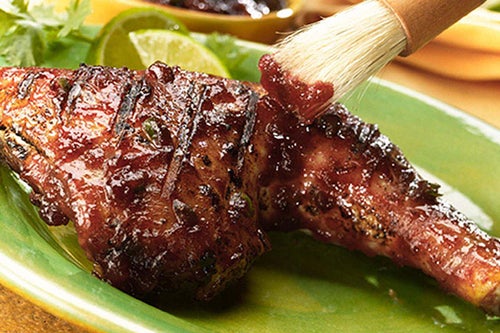 Grilled Chicken Breasts with Tex-Mex Cranberry Glaze
The smokey flavor of grilled chicken is paired with the tangy cranberry. Can be served an appetizer in gatherings or pair with salad or spaghetti for a savory dinner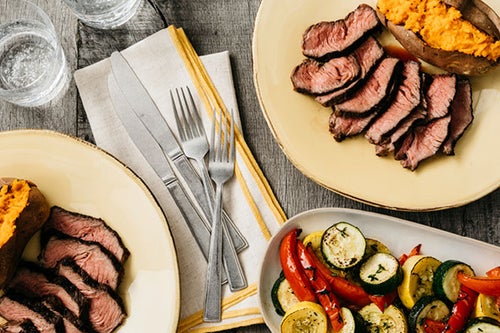 Grilled Boneless Shoulder Steak with Tangy Marinade
Smokey boneless grilled steak with a tangy marinade will be a sumptuous weekend dinner.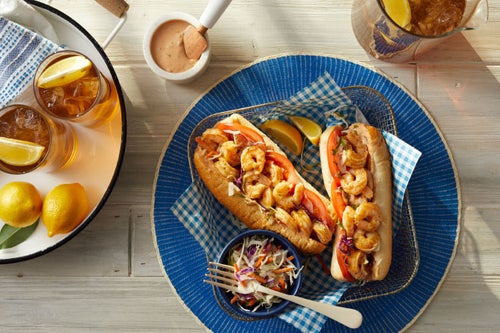 Shrimp Po Boy Sandwiches
Crispy and crunchy shrimp with fresh tomatoes stuffed in between buttered toasted french roll. Have it with your favorite sauce to enjoy every bite. It's an insanely delicious snack with an extremely easy recipe.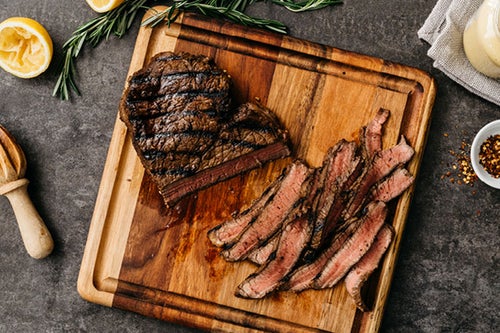 Grilled London Broil with Balsamic Marinade
Tender and juicy grilled steak with the right amount of flavor. Cut into thin slices before serving.

Cuban Rice and Black Bean Salad
With a nutritious combination of rice, bean, and corn, this salad will bring the flavor of Cuba on your table. It's delicious and protein-packed and your kids will love it sure!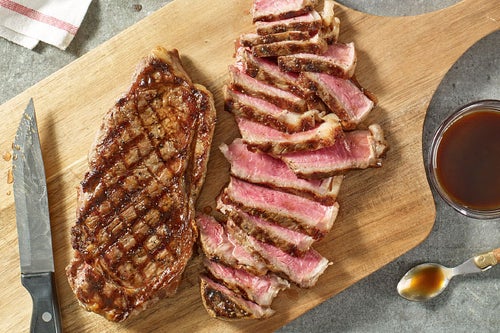 Foolproof Grilled Strip Steak
Want an easy and quick grilled steak recipe? Try this.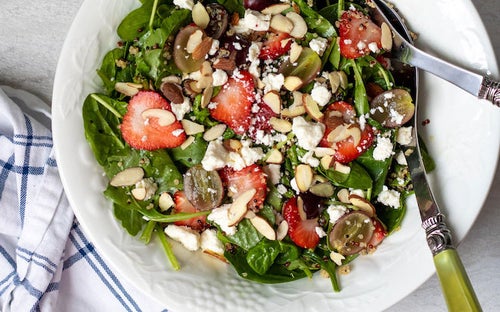 Quinoa Fruit and Mixed Greens Salad
Nutrition-packed and full-in-flavor, this salad will refresh you instantly. It's gluten-free, dairy-free and completely vegan.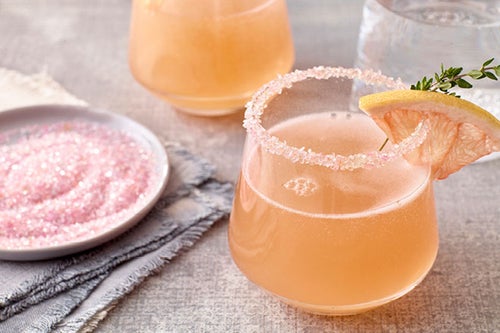 Pink Grapefruit White Wine Spritzers
Whether it's a lazy night or a cocktail party when you want some color and a drink try this pink grapefruit white wine spritzer. The easy recipe will make it ready just within 15 minutes!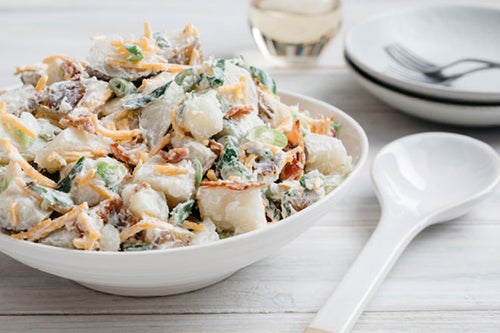 Loaded Baked Potato Salad
Classic baked potato salad with goodness of veggies and taste of creamy cheese! It'll be a hit sidedish in any party. You can also try this as a quick lunch or dinner.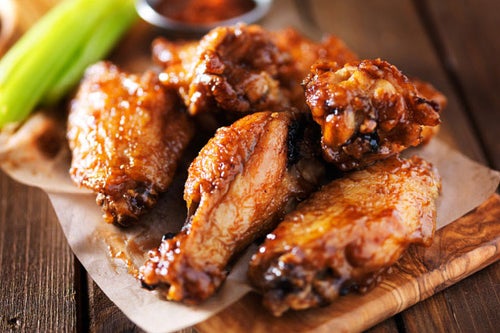 Chimichurri Wings
Crispy grilled chicken wings in red chimichurri sauce will be great starter for your weekend parties. An easy recipe with simple ingredients.

Grilled Zucchini with Fajita Stuffing
Simple and delicious, the grilled zucchini with fajita stuffing is low on carb, gluten-free, and full with flavor! Serve it with your favorite toppings to enjoy your meal.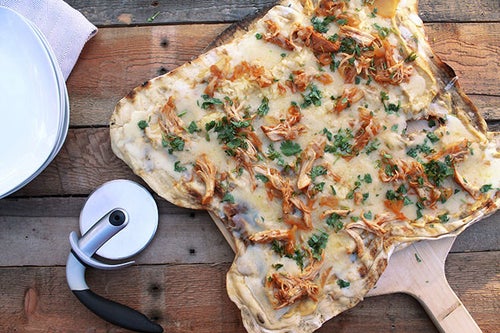 BBQ Pulled Chicken Hummus Pizza
Looking for a recipe this weekend? What could be more fun than pizza on the grill! The smokey taste with soft and juicy chicken and cheese topping will stay with for a long time. It's delicious and very easy to cook!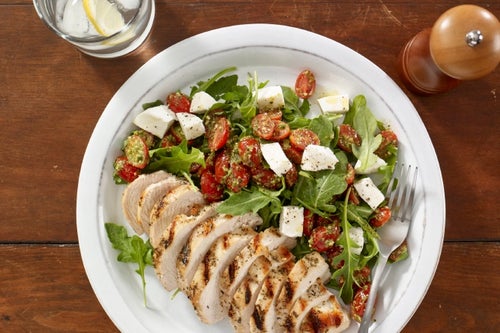 Grilled Chicken Margherita
Family dinner will be sorted with this dish! Grilled chicken with tomato and pesto topping; sprinkle grinds of black pepper to amp up its flavor and serve with slices of mozzarella cheese. Per Serving: 380 cal. • 24g fat • 35g protein.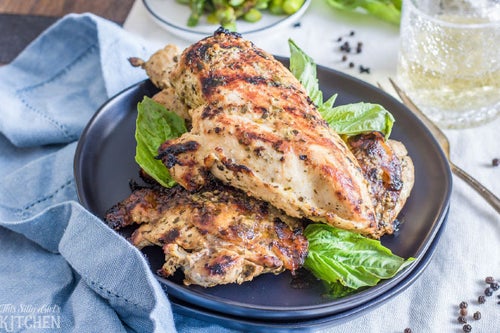 All-Purpose Pesto Chicken
A flavor-packed meal that gets ready just within 30 minutes! This dish will give you the restaurant-style meal vibe and you can enjoy it right at your home!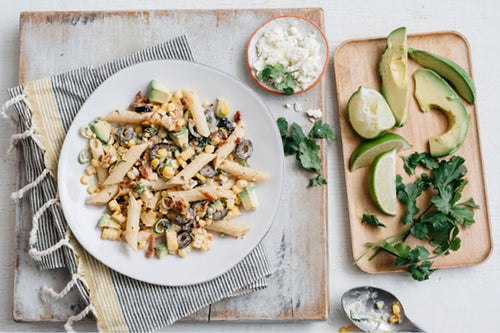 Mexican Street Corn Pasta Salad
Packed with sweet corn, bacon, and tossed in a creamy chili lime dressing, this corn pasta salad brings Mexican-style street flavor to your table anytime.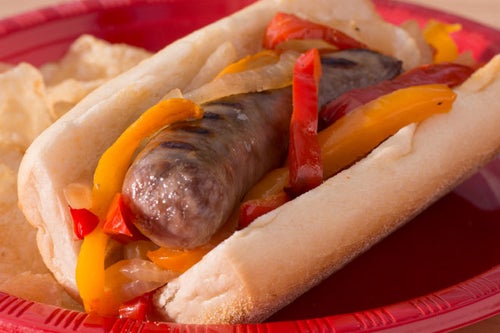 Beer Brats
Had a rough day? Want to make yourself a delicious dinner without much effort? Check this easy-to-prepare beer brat recipe.