Recipes - Desserts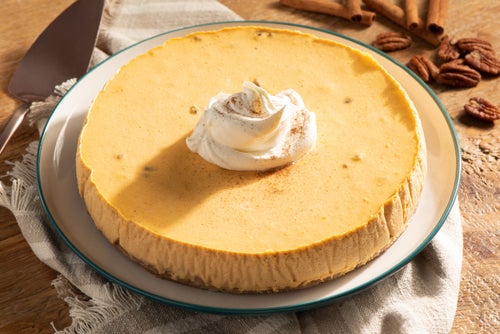 Philadelphia 3-Step Double Layer Pumpkin Cheesecake
Mix, pour, bake—that's all you have to do for this 3-step pumpkin cheesecake! Serve this dessert as a Thanksgiving dessert or during any fall-themed get-together.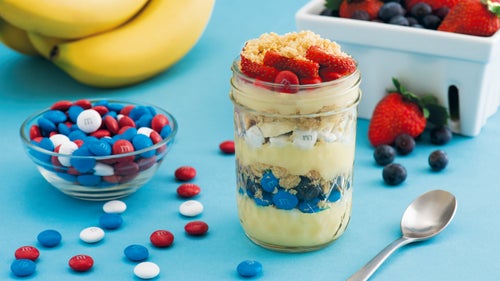 M&M's Red, White and Blue Trifle
Made with vanilla pudding and shortbread cookies, this no-bake trifle with layers of M&M's Red, White and Blue Milk Chocolate candies makes a festive dessert for summer barbecues.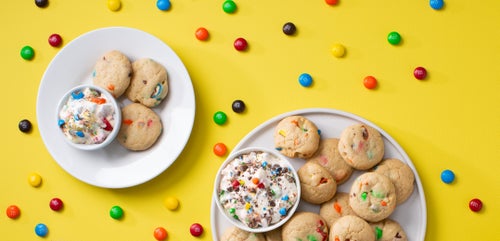 M&M's Cookies & Dip
This M&M's® cookies and dip combo snack pack makes a fun treat that everyone will love.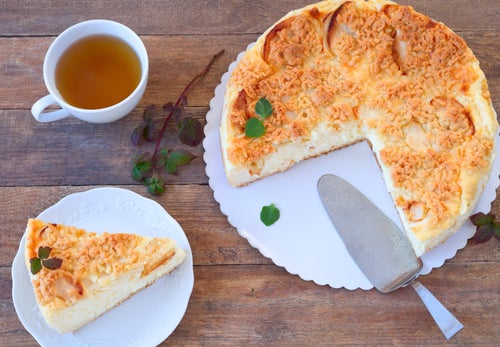 Finlandia Apple Lemon Cheesecake
Perfect for brunch or dinner, this Apple Lemon Cheese Cake is easy to make and easy to enjoy! This recipe is also a great dessert year round.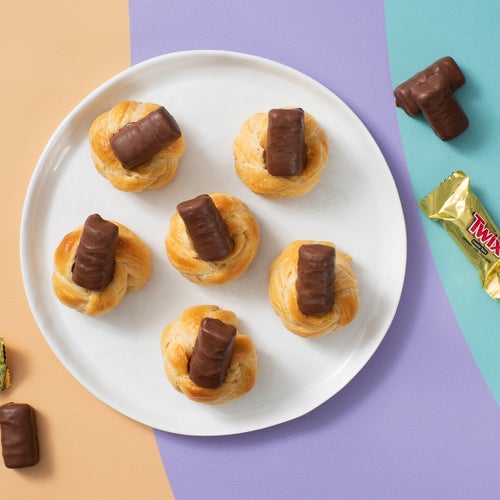 Twix Mini Easter Twists
Made with prepared crescent dough, this festive Easter twist with Twix topping is as fun to make as it is to eat!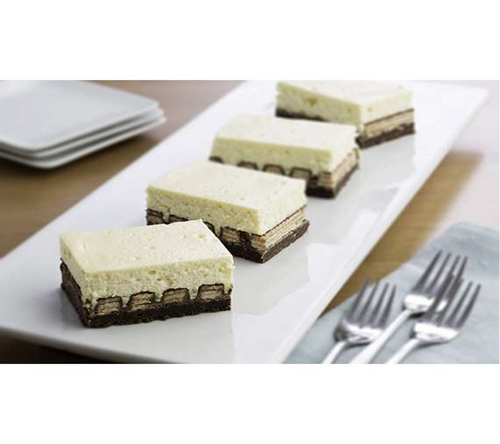 Hershey's Brownie Bottom and Kit Kat Cheesecake Bars
These cheesecake bars are rich and chocolatey with the surprise crunch from KIT KAT Wafer Bars layered between the brownie bottom and cheesecake topping. Recipe by Hershey's Kitchens.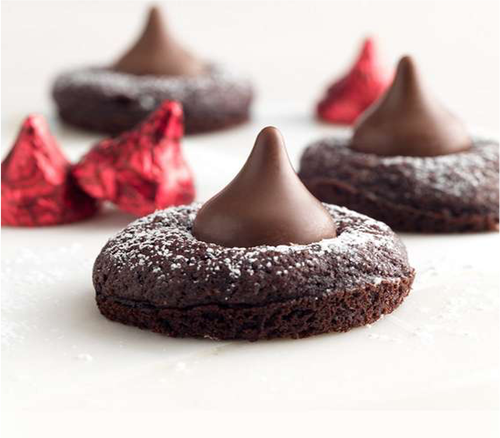 Hershey's Kisses Brownie Bites
Savor a sweet moment with your loved ones while enjoying these decadent delicious cookies. These are sure to make your heart melt.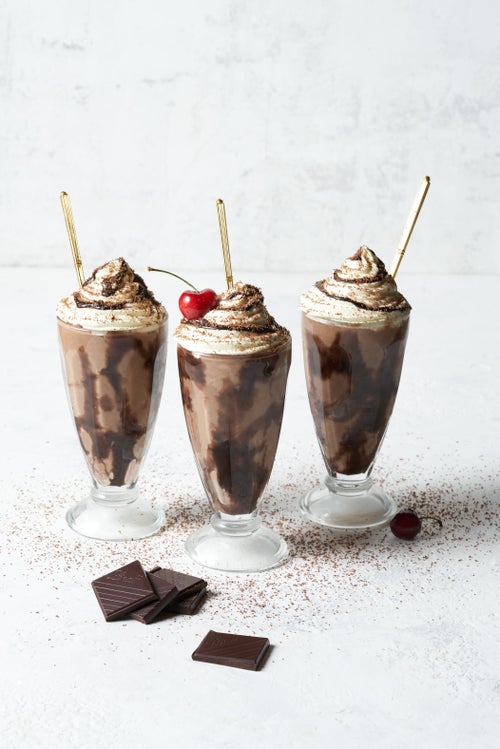 Lindt Indulgent Chocolate Milkshakes
This chocolate milkshake recipe will be your go-to for any occasion that calls for something extra sweet.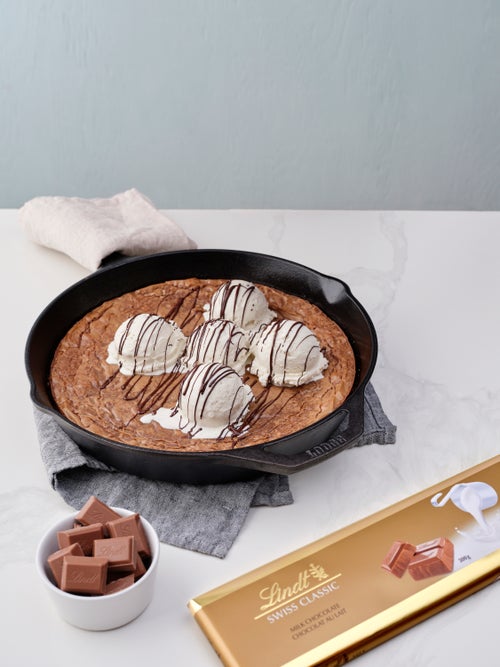 Lindt Swiss Classic Milk Chocolate Skillet Brownies
These skillet brownies opt for milk chocolate instead of dark or semi-sweet chocolate.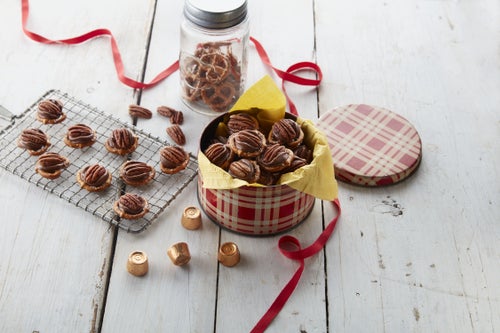 ROLO Pretzel Delights
Make homemade candy in under five minutes with ROLO. Creamy Caramel in Chocolate Candy, pretzels and pecans.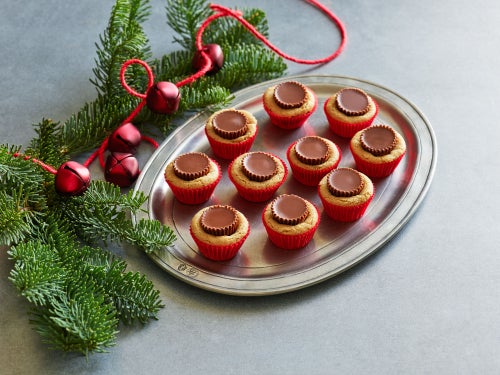 REESE'S Peanut Butter Temptations
Get out your muffin tin and bake the best peanut butter cup cookie recipe you've ever tasted.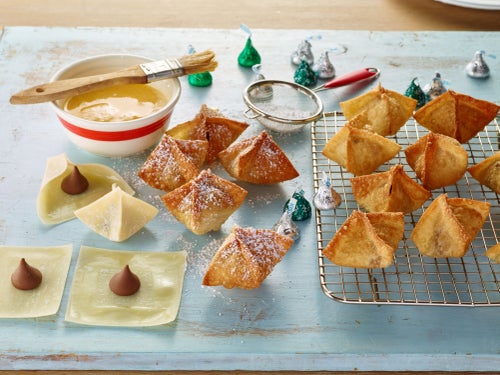 Hershey's Chocolate Kisses Four Pointed Stars
Fold a HERSHEY'S KISSES Chocolate inside a wonton wrapper for a crispy pocket of goodness.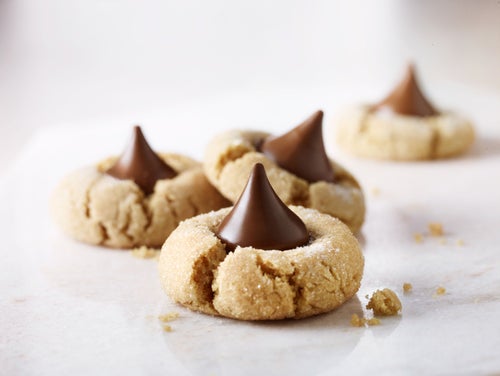 Hershey's Kisses Peanut Butter Blossoms
Everyone recognizes these classic peanut butter blossom cookies with HERSHEY'S KISSES.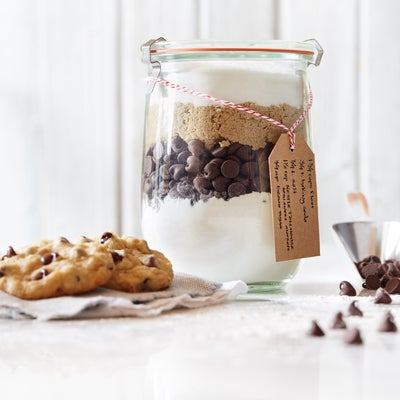 Chocolate Chip Cookie Mix In A Jar
A gift of love from your own kitchen. Great for the holidays or as a thank-you gift for any season.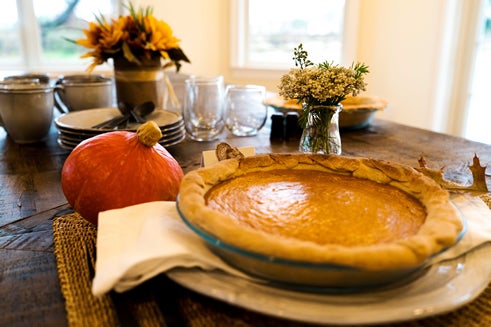 Finlandia Flaky Butter Pie Crust Pumpkin Pie
Bake a delicious Thanksgiving or holiday pumpkin pie with a flaky, buttery pie crust using Finlandia Salted Butter. Finlandia Salted Butter is crafted with pure milk from family-owned farms in the pristine nature of Finland. The rich, creamy flavor and smooth texture, make Finlandia Imported Butter the ultimate butter for baking, cooking and especially, eating.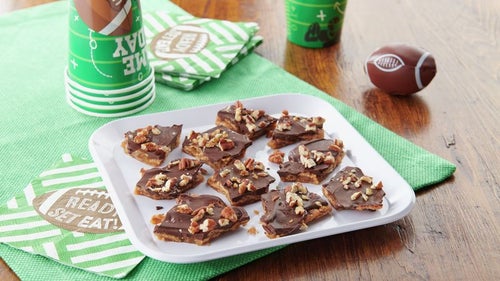 Cinnamon Toast Toffee Touchdown Crunch
Fill a decorative tin with toffee crunch, separating layers with colored plastic wrap, colored tissue paper or waxed paper and bring to your game day event.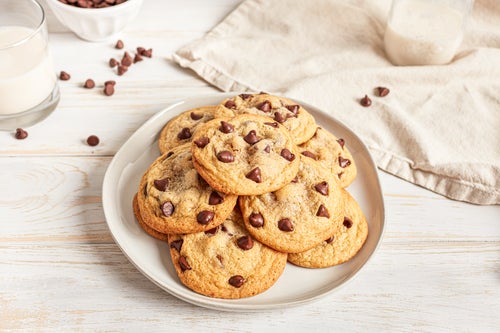 Original NESTLÉ® TOLL HOUSE® Chocolate Chip Cookies
The chocolate chip cookie that started it all! NESTLÉ® TOLL HOUSE® original chocolate chip cookies are a true classic and the go-to cookie for all occasions!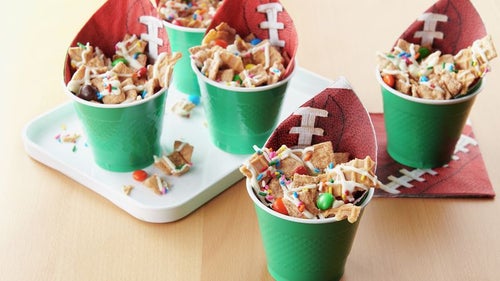 Cinnamon Toast Crunch™ Team Up Snack Mix
A fun and colorful snack mix that sweetens any game day—Cinnamon Toast Crunch™ cereal is tossed with pieces of waffle cone, chocolate candies and topped with melted white vanilla baking chips and rainbow sprinkles.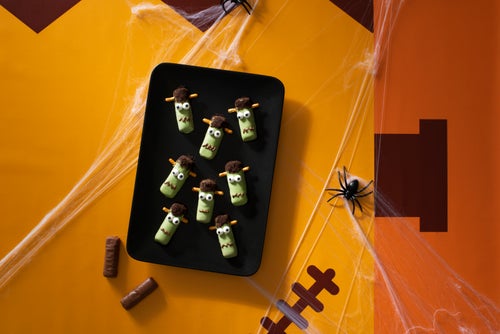 Frankenstein TWIX® Treats
Simple to assemble, these no-bake treats are fun to make and fun to eat. Pumpkin Spice Shortbread Bites
Classic shortbread cookies are packed with chopped TWIX® Minis and accented with pumpkin pie spice for a tasty autumn-inspired treat.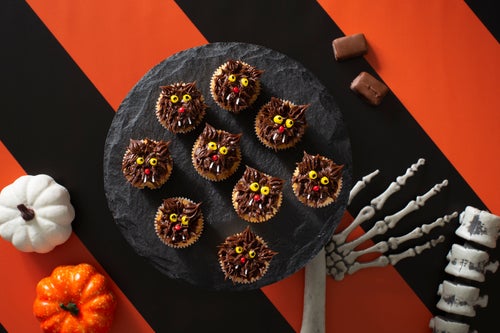 SNICKERS® Mini "Werewolf" Cupcakes
These adorable mini Halloween "werewolf" Snicker's cupcakes will make you howl with delight. TWIX® Chocolate Pumpkin Pie Pops
These quick and easy pastry pops are filled with chopped TWIX® Minis, pumpkin pie filling and chopped pecans.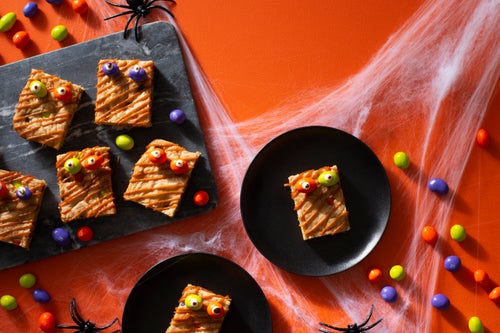 Caramel Blondie Eyeball Bars
Homemade blondies are topped with Peanut Ghoul's Mix M&M'S for a satisfying Halloween sweet treat.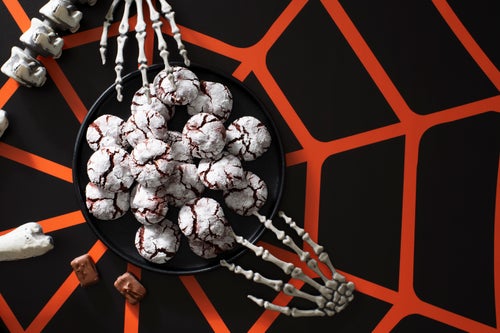 Blood Red Crinkle Cookies
These festive Halloween cookies are bursting with lots of SNICKERS® flavor.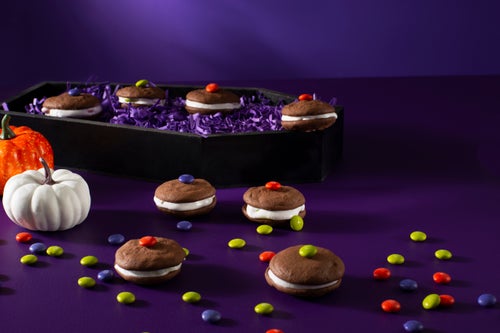 M&M'S® Monster Mash Whoopie Pies
These Halloween M&M'S® whoopie pies with marshmallow filling are sure to bring glee and delight to any little ghoul or goblin.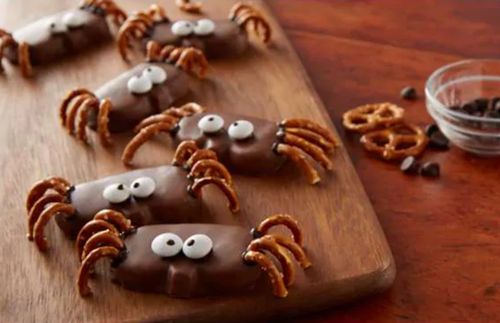 REESE'S Peanut Butter Pumpkin Spider
A quick Halloween recipe, adding fun to the Halloween season! Add pretzel legs to REESE'S Peanut Butter Pumpkins and garnish with candy eyes.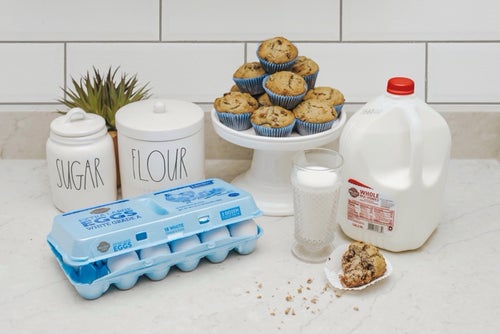 Chocolate Chip-Banana Muffins
Late-risers love waking up early in the morning to the smell of these sweet banana bread muffins. Recipe by Rebecca Hauser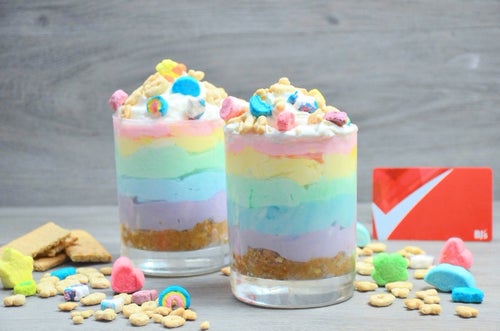 No-Bake Rainbow Cheesecake Parfait
This colorful recipe is a sweet way to impress your friends and bring some rainbow into your world. Recipe by DeVonna Payne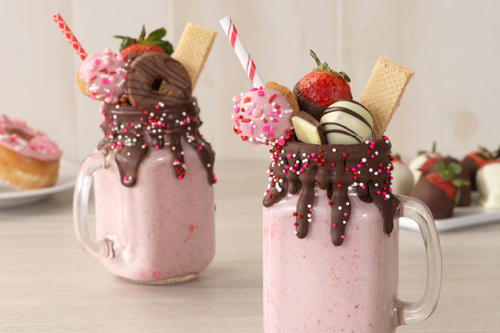 Strawberry Banana Milk Shakes
Strawberry Banana Milk Shakes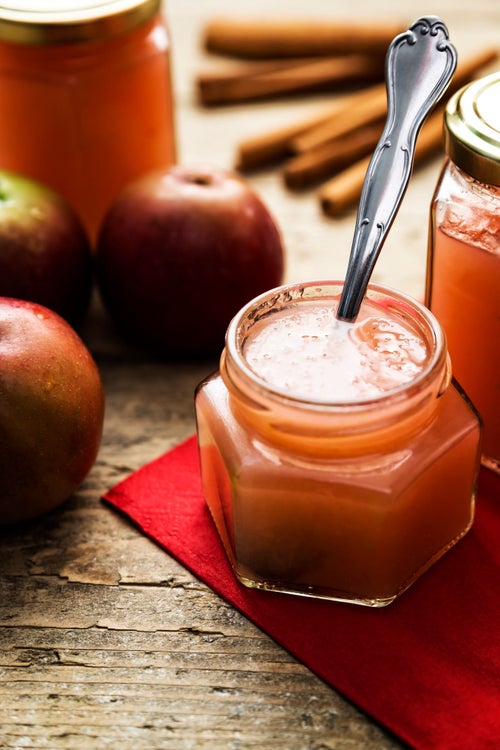 Naturally Pink Apple Sauce
Naturally Pink Apple Sauce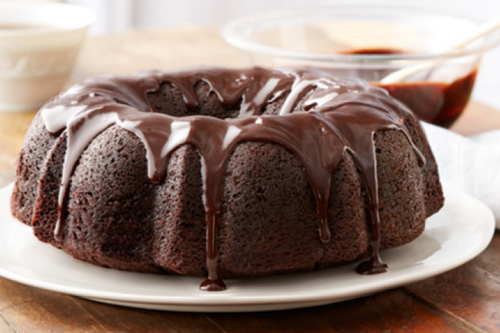 Black Magic Cake
Per Serving: 310 cal. • 11g fat • 5g protein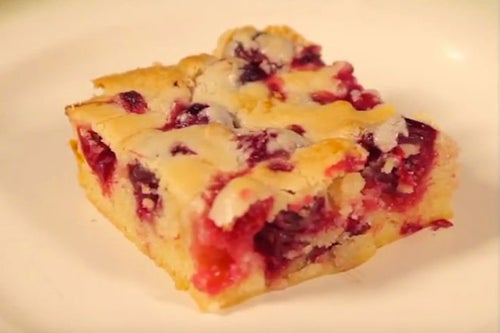 Cranberry Squares
Yummy squares with cranberries and the almond flavoring for a premium dessert hour.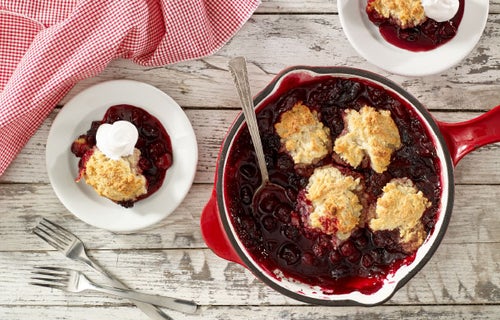 Skillet Cherry Cobbler
A delectable restaurant-style dessert which can be prepared at home just within 40-minutes!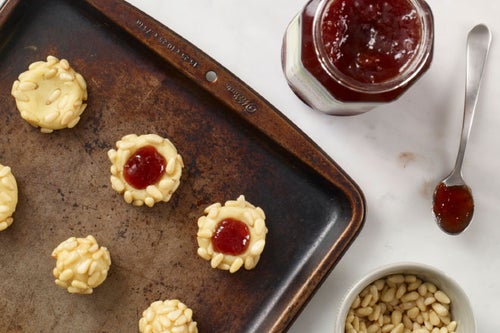 Jam-Filled Pine Nut Cookies
Crunchy pine nut cookies with jam on its top are sure to make your tea-time special.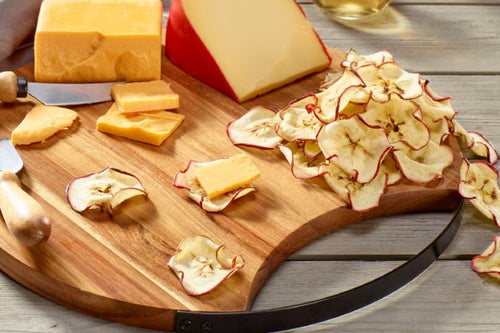 Fast and Easy Apple Chips
Thinly sliced apples are baked till they turn amazingly crispy. A healthy snack for the whole family that will soon get finished right after it comes on the serving plate.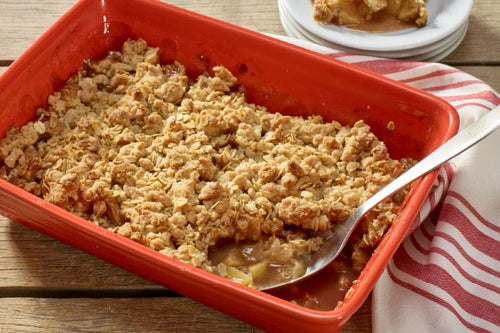 Honeycrisp Apple Crisp
Freshly sliced apples with a buttery cinnamon topping will win the hearts of the whole family during the dessert hour. You can try this no-hassle recipe anytime!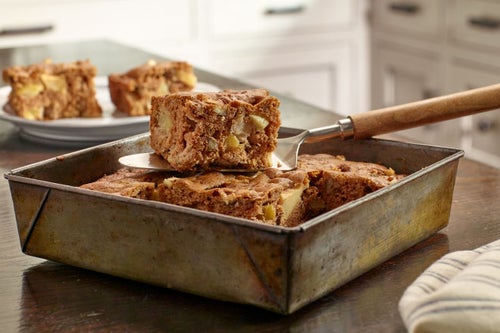 Easy Apple Cake
If you are craving for something sweet after dinner try this no-hassle apple cake recipe.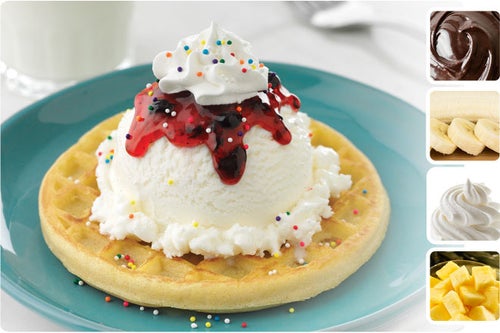 Birthday Waffle Bar
Delicious waffle bar cake, great for birthday parties or family gatherings. Follow the recipe and surprise your guests!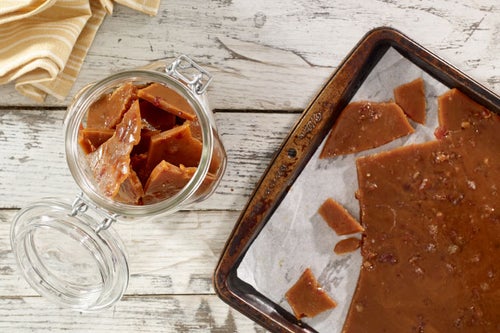 Maple Bacon Brittle
Sweet and crunchy with an intoxicating smokey flavor, so that the holiday vibe can go on. Share with your friends and family, they'll love it for sure!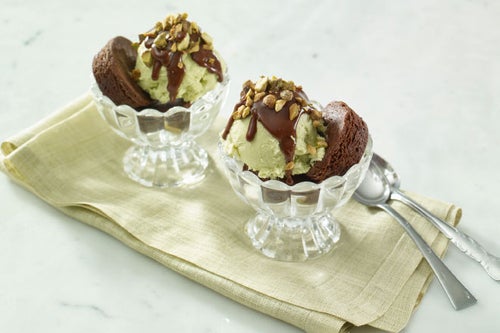 Brownie Sundaes with Avocado Ice Cream
Ice cream Sundaes on top of delicious home-made brownies. A classic dessert that everyone loves!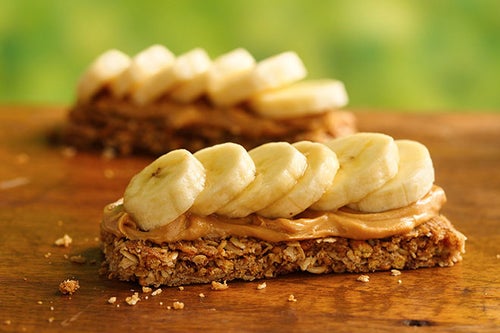 PB and Banana Granola Bars
Soft and chewy peanut butter with nutritious banana and oatmeal. A smart snack or a quick breakfast for a busy day.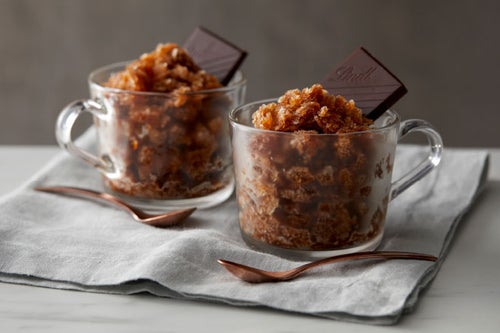 Coffee Granita
Craving for some coffee dessert? Here's the recipe for you. Serve this on a weekend party; your guests will fall for it!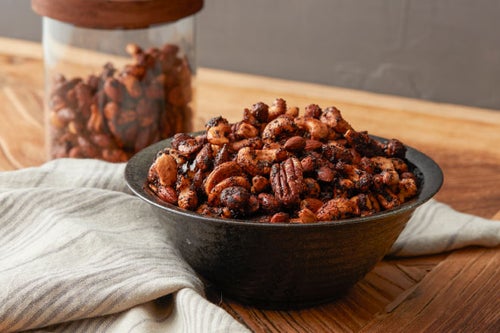 Coffee and Spice Mixed Nuts
Are you in a mood to prepare something out of the box? Try coffee and spice mixed nuts. Easy-to-prepare, this dish will take almost no time to become the talk of the snack table!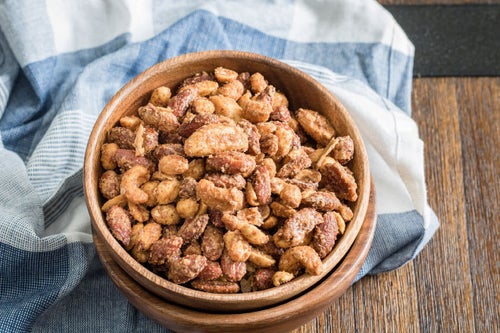 Cinnamon Sugar Mixed Nuts
These cinnamon and sugar-coated mixed nuts are unbelievably easy to make and extremely crowd-pleasing!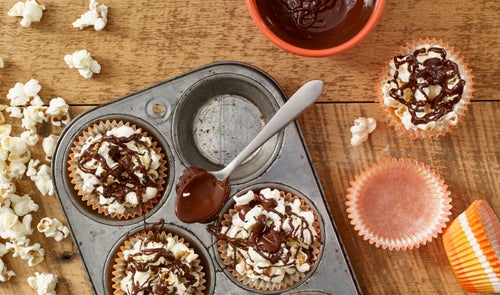 Chocolate Popcorn
All-time favorite popcorn in a chocolaty coat will take no time to win the hearts and gets ready within just 5 minutes!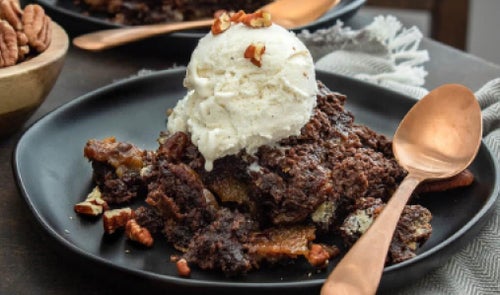 Chocolate Pecan Cobbler
Made with brownie mix, the chocolate Pecan cobbler is an all-time favorite dessert that everyone craves after a meal. Top it with a whip of vanilla cream and cream to enjoy!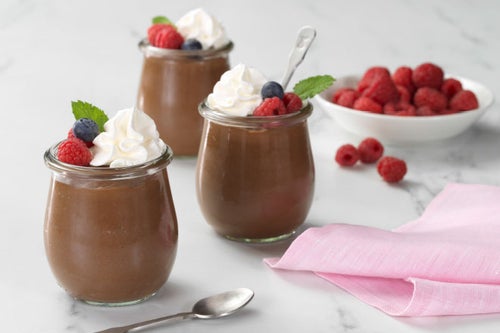 Chocolate Lover's (Avocado) Pudding
Craving for chocolate within a healthy diet? Try the chocolate avocado pudding, it's rich, creamy, delicious and dairy-free.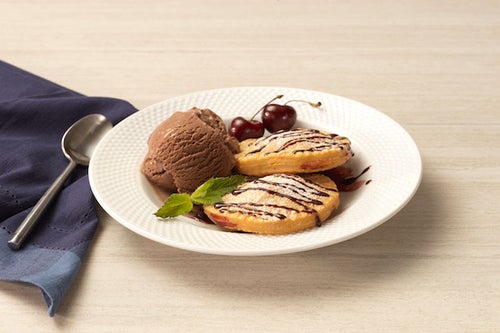 Chocolate Cherry Hand Pies
In a delicious combination of chocolate and cherry, these hand pies will make your snack hour sweet. A completely no-hassle recipe which can be prepared from easy ingredients.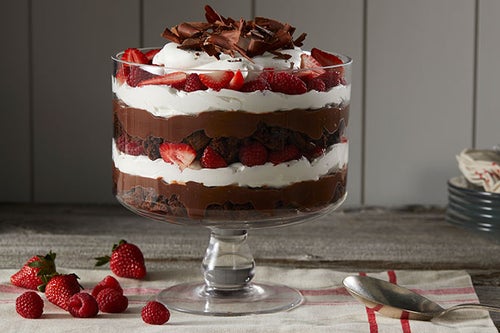 Chocolate Berry Trifle
Creamy layers of chocolate adorned with red raspberry. A looker on the dessert table which is loved by all and very easy to make.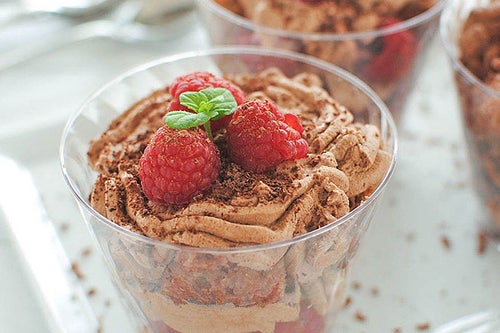 Chocolate Angel Food Cake and Raspberry Parfait
A no-hassle recipe with chocolate and berries that will win the hearts within moments! Try it on a family dinner night or on a party night.