Recipes - Mother's Day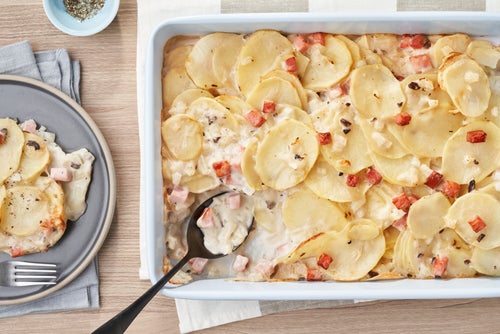 Campbell's Easy Scalloped Potatoes and Ham
This easy scalloped potatoes and ham recipe combines just 5 ingredients to make a simple dish that's not only delicious, but is on the table in just 1 hour. Sometimes keeping it simple is the way to go.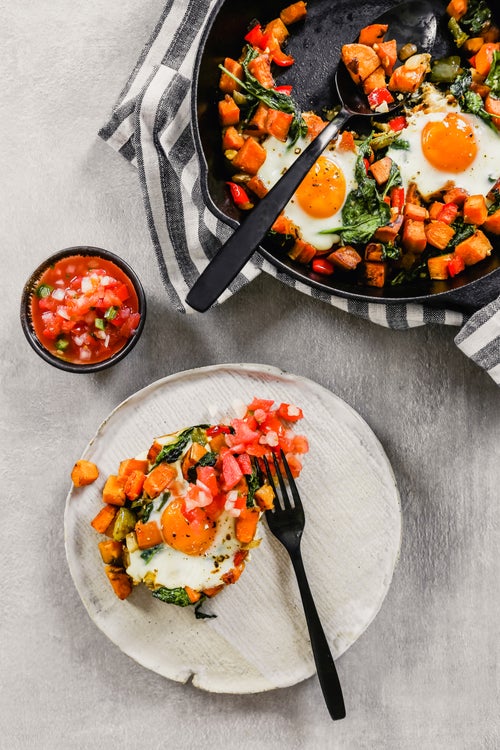 Sweet Potato Breakfast Hash
Looking to try something new for breakfast? Look no further than this quick and healthy, one pan Sweet Potato Breakfast Hash! Made with Pompeian Gourmet Selection Extra Virgin Olive Oil, expertly crafted by our family of farmers, Pompeian Gourmet Selection Extra Virgin Olive Oil is perfect for sauteing and adds rich flavor to your first meal of the day!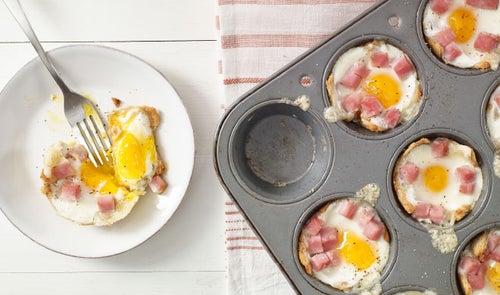 Mini Toad in a Hole
The classic English dish with a little bit of makeover to suit your snack hour, bonfire gathering or a side dish to your lunch and dinner.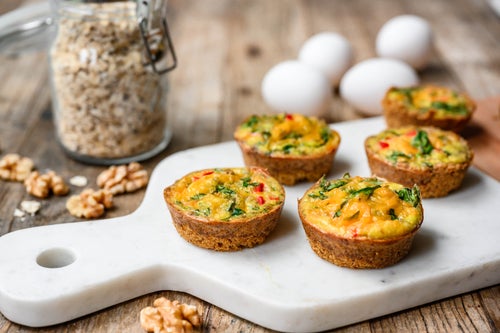 Walnut & Oat Crusted Veggie Egg Cups
The perfect grab and go breakfast, these Walnut and Oat Crusted Veggie Egg Cups are great to meal prep for the week.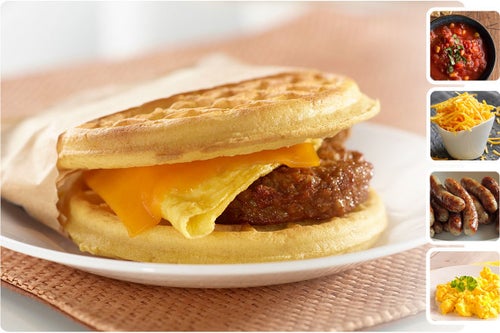 Breakfast Waffle Bar
Waffles topped with sausage links and cheese for a delicious start of the day.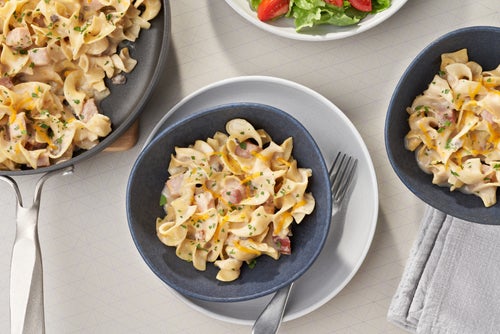 Campbell's Pennsylvania Dutch Ham & Noodle Casserole
Salty bites of ham are the perfect contrast to sharp cheddar cheese in this easy, crowd-pleasing skillet casserole.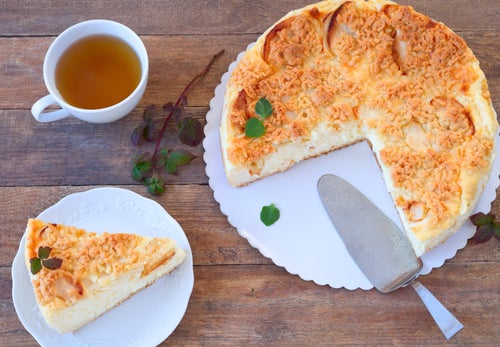 Finlandia Apple Lemon Cheesecake
Perfect for brunch or dinner, this Apple Lemon Cheese Cake is easy to make and easy to enjoy! This recipe is also a great dessert year round.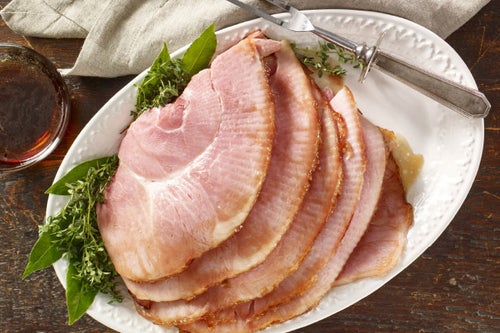 Cola-Glazed Ham
Spiral cut ham coated in brown sugar and Cola and then baked to result in this dish which is perfect for any occasion.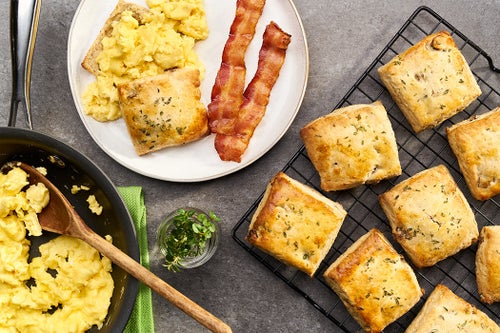 Campbell's Sausage Mushroom & Thyme Biscuits
Fresh thyme adds another layer of flavor. Delicious alone or served with eggs for breakfast.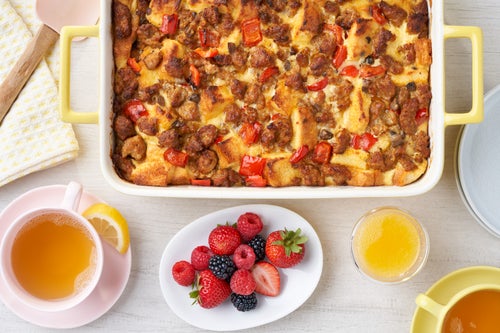 Campbell's Sausage Breakfast Casserole
Next time you're expecting weekend guests, serve this hearty, make-ahead breakfast casserole. It's simply delicious, and a great way to get the day started.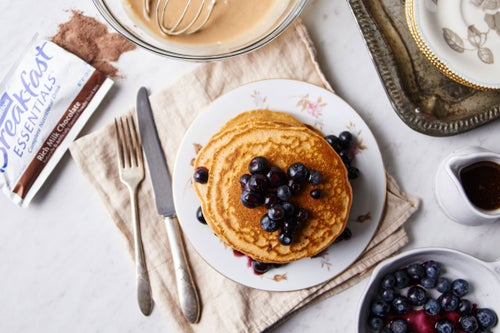 Carnation Breakfast Essentials Milk Chocolate Pancake-Waffle Batter
This chocolaty, yet nutritious take on a breakfast favorite will have your family waking up early to dig in.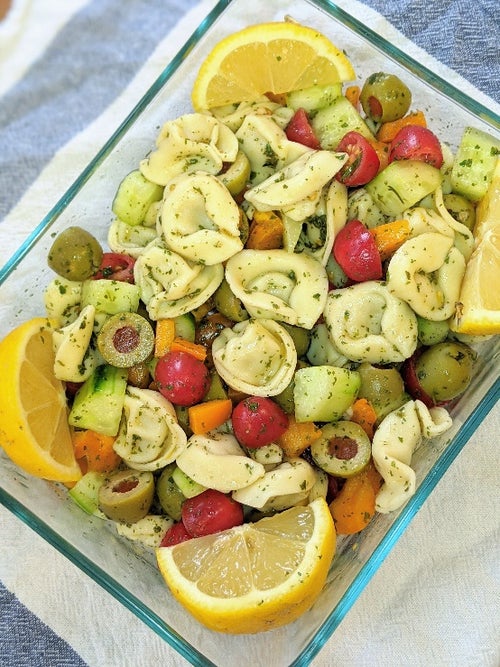 Tortellini Salad
Fresh and tasty, this stuffed tortellini pasta salad is the perfect picnic basket treat. Recipe by Liana Kolodenker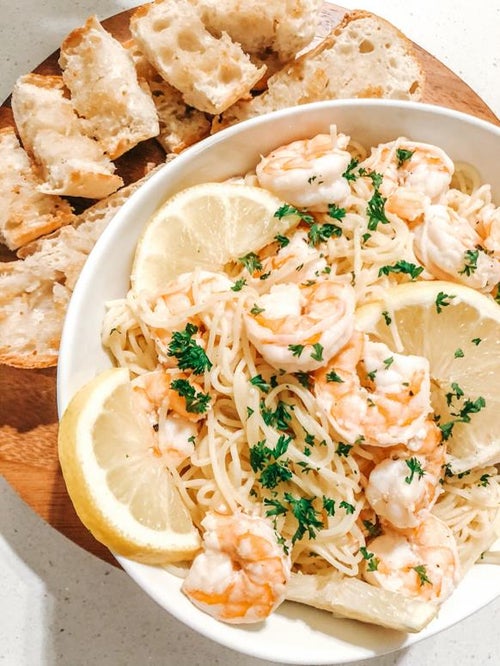 Shrimp Lemon Garlic with Pasta
Kick your fresh summer seafood cravings with the perfect midweek meal that can be on the table in no-time. Recipe by Samantha Vanderpool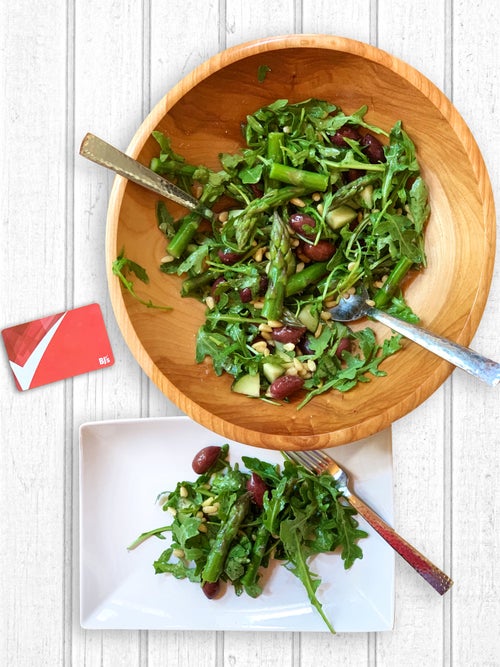 Spring Salad with Asparagus and Arugula
This lightly flavored, fresh asparagus and arugula salad is a must try side dish and a tasty way to add some vegetables to your day. By Tamara Bowman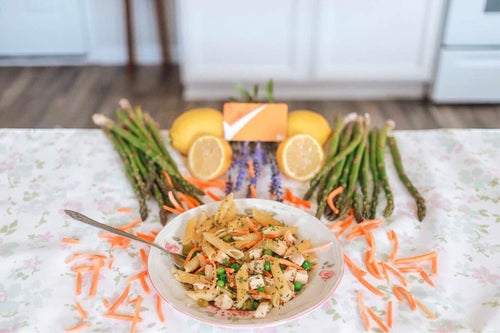 Spring Chicken Pasta
This simple pasta dish is packed with fresh vegetables and flavored with savory garlic to appease the pasta-lovers in your life. Recipe by Telisha McNeill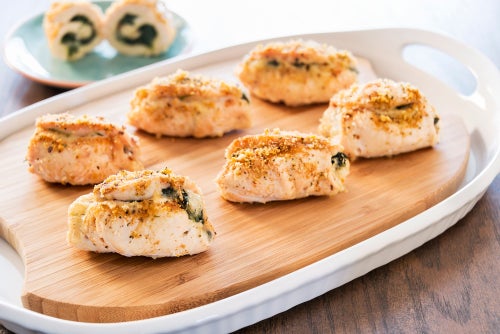 Stuffed Chicken Breast with Grapes, Goat Cheese & Walnuts
Stuffed Chicken Breast with Grapes, Goat Cheese and Walnuts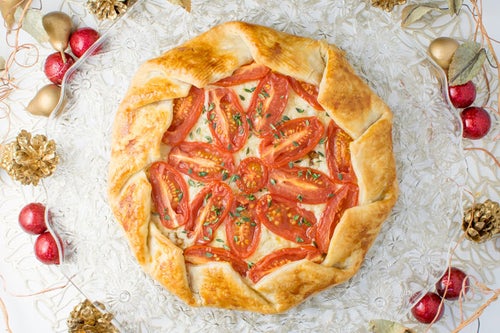 Heavenly Villagio Marzano Tomato Galette
If you want to give your homecooked pizza a makeover, try this recipe. With cheddar cheese, caramelized onions, and juicy Marzano tomato topping, it's simple, nutrition-packed and so delicious.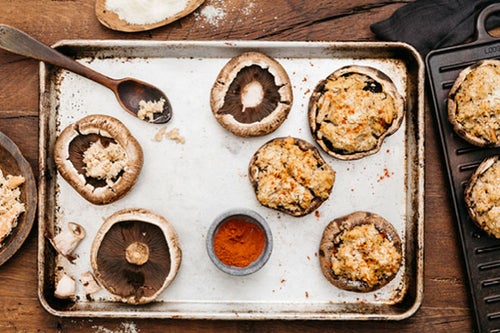 Grilled Stuffed Portabella Mushrooms
Stuffed with crab meat, cheese and mayonnaise, these Portabella mushrooms are an absolute crowd pleaser!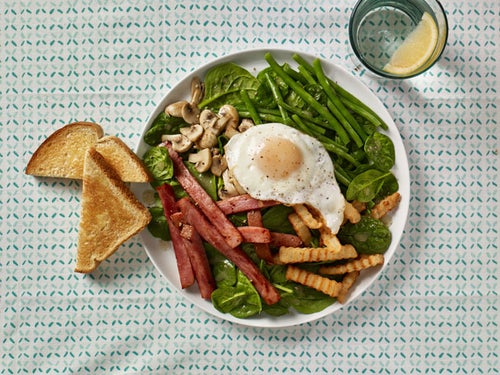 Frizzled Egg Salad
Soft and crispy frizzled egg with lots of veggies brings health and taste on the same plate. Enjoy as a quick breakfast or as a busy weeknight dinner.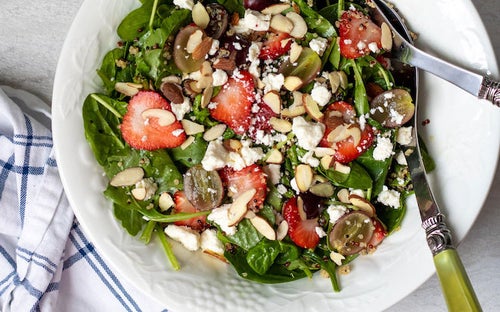 Quinoa Fruit and Mixed Greens Salad
Nutrition-packed and full-in-flavor, this salad will refresh you instantly. It's gluten-free, dairy-free and completely vegan.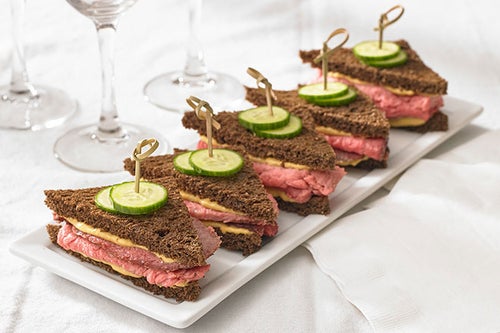 Roast Beef Cocktail Sandwiches
Delectable beef roast sandwiched in between Pumpernickel bread slices to add some fun and flavor to your cocktail hour.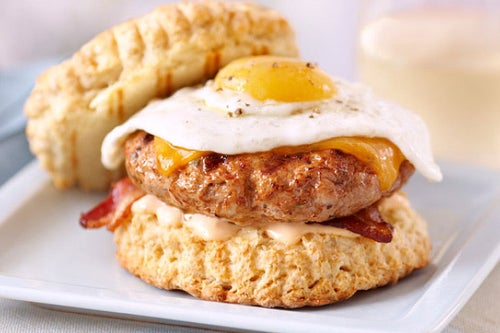 Better-than-Breakfast-in-Bed Burgers
A delectable make-at-home burger for breakfast stuffed with egg, mayonnaise, and bacon!