Recipes - Holiday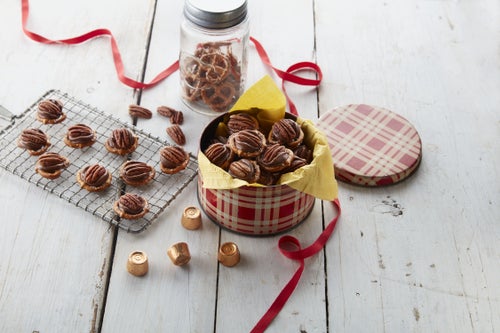 ROLO Pretzel Delights
Make homemade candy in under five minutes with ROLO. Creamy Caramel in Chocolate Candy, pretzels and pecans.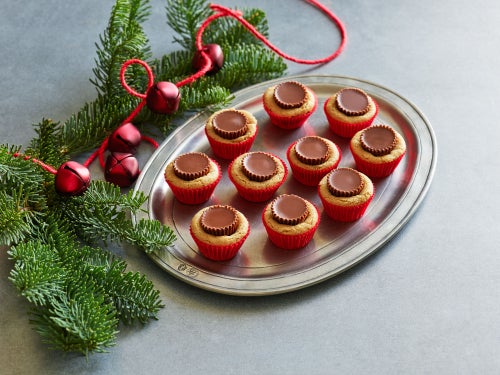 REESE'S Peanut Butter Temptations
Get out your muffin tin and bake the best peanut butter cup cookie recipe you've ever tasted.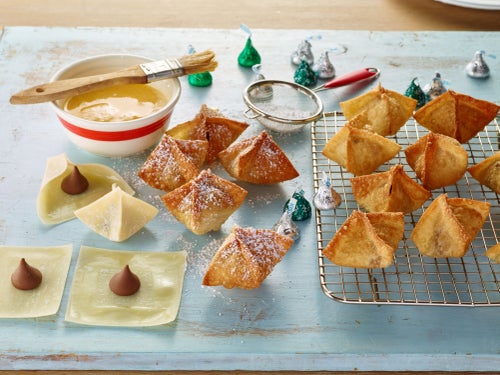 Hershey's Chocolate Kisses Four Pointed Stars
Fold a HERSHEY'S KISSES Chocolate inside a wonton wrapper for a crispy pocket of goodness.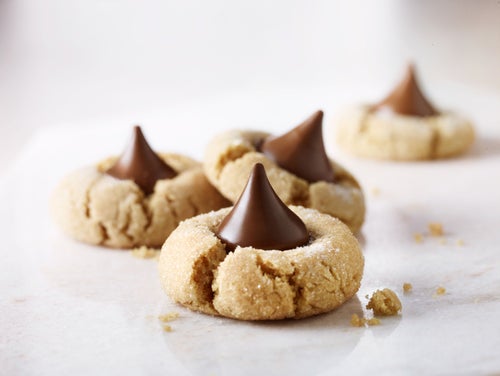 Hershey's Kisses Peanut Butter Blossoms
Everyone recognizes these classic peanut butter blossom cookies with HERSHEY'S KISSES.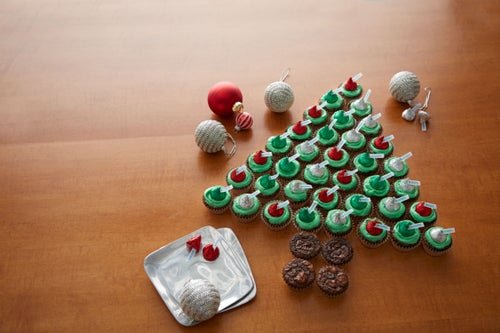 Brownie Christmas Tree with HERSHEY'S KISSES Chocolates
The best Christmas tree is topped with HERSHEY'S KISSES Milk Chocolates and made out of chewy brownie pieces.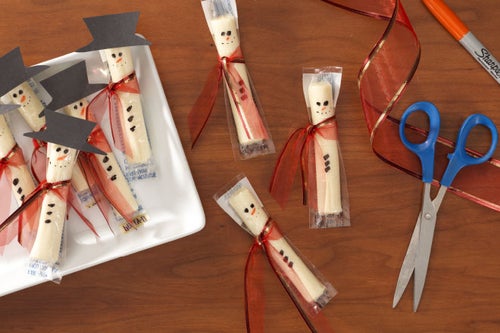 Mozzarella Stick Snowmen
Bring the festive mood at home today with these Mozzarella stick snowmen. It's totally easy to prepare and your kids will love it!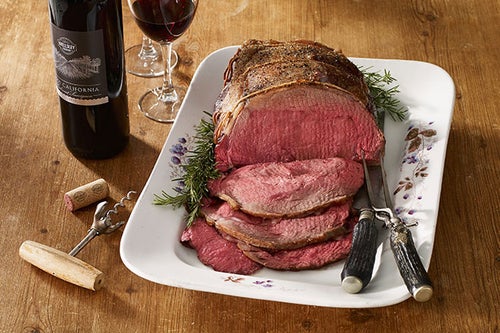 Herbed Boneless Beef Rib Eye Roast
Roasted in garlic and herbs, this rib eye roast is a savory dinner which you can relish while relaxing on a weekend or cook for a holiday gathering and wow your guests.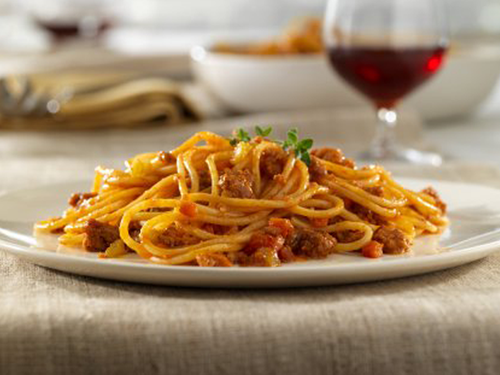 Barilla® Spaghetti Bolognese
Keep your family full with this classic meat-based spaghetti sauce recipe that will keep them satisfied till bedtime.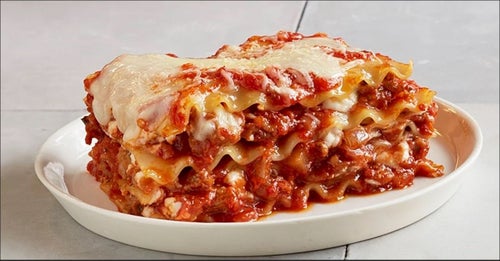 Barilla Classic Italian Sausage Lasagna
Please your palate and your dinner guests with this classic lasagna recipe that you'll keep in your recipe box for years to come.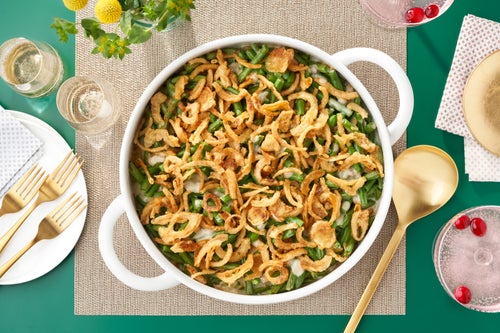 Green Bean Casserole
A classic, easy, and delicious side dish for the holiday season.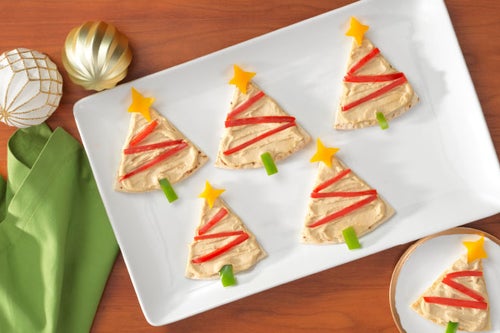 Hummus Holiday Trees
Sliced Pita bread with green, red, and yellow pepper results into a forest-like dish that instantly brings out the holiday vibe. Loved by kids and adults alike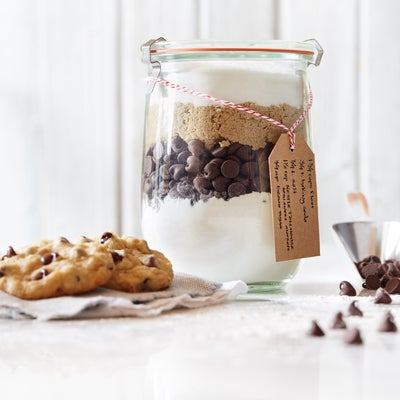 Chocolate Chip Cookie Mix In A Jar
A gift of love from your own kitchen. Great for the holidays or as a thank-you gift for any season.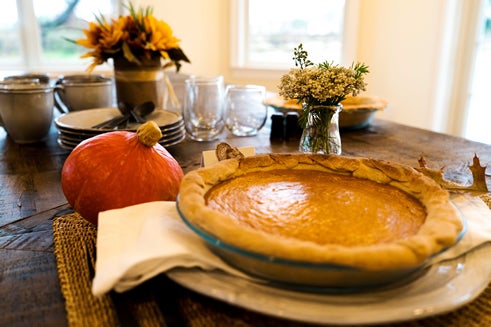 Finlandia Flaky Butter Pie Crust Pumpkin Pie
Bake a delicious Thanksgiving or holiday pumpkin pie with a flaky, buttery pie crust using Finlandia Salted Butter. Finlandia Salted Butter is crafted with pure milk from family-owned farms in the pristine nature of Finland. The rich, creamy flavor and smooth texture, make Finlandia Imported Butter the ultimate butter for baking, cooking and especially, eating.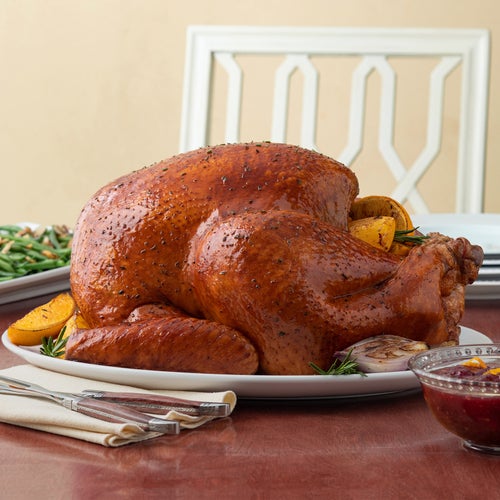 Herb and Citrus Butter Roasted Whole Turkey
This delicious roasted whole Butterball turkey recipe will be sure to make your Thanksgiving Day a tasty one. It's easy and full of flavor! Serving size depends on the size of your turkey.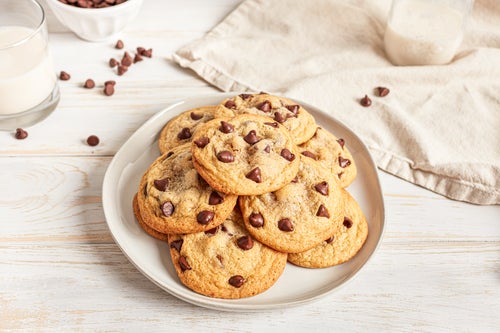 Original NESTLÉ® TOLL HOUSE® Chocolate Chip Cookies
The chocolate chip cookie that started it all! NESTLÉ® TOLL HOUSE® original chocolate chip cookies are a true classic and the go-to cookie for all occasions!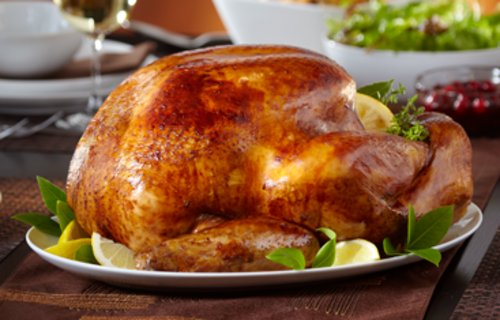 Brined Brown Sugar Deep Fried Turkey
Nothing beats the sweet and tangy flavor of a crispy deep-fried turkey. The only thing better is how easy it is to prepare and cook.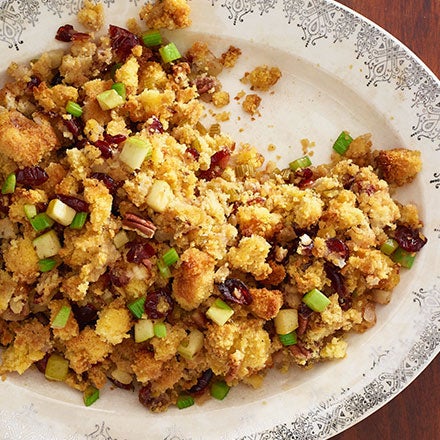 Herbed Apple and Cranberry Cornbread Stuffing
Delicious herbed apple with cranberry cornbread stuffing-sounds like fun, family and holiday treat!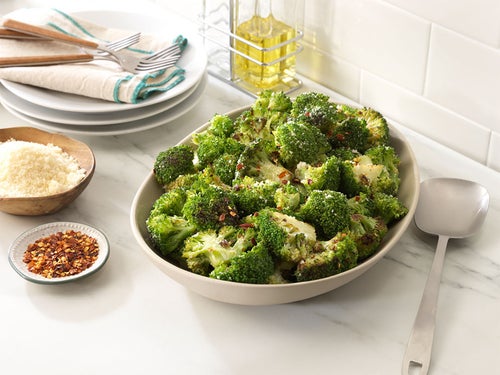 Sauteed Broccoli with Garlic
Per Serving: 120 cal. • 10g fat • 4g protein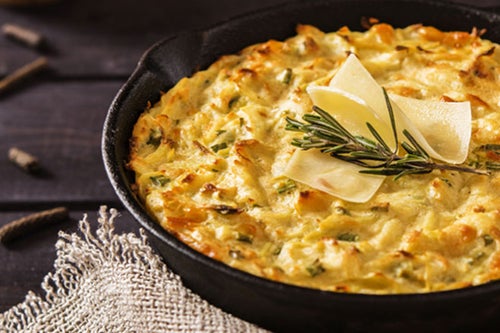 Creamy Stuffed Mushroom Casserole
A super creamy, delicious dinner with the rich protein of mushroom. A meat-free dish that would be loved by all when it comes on the dinner table.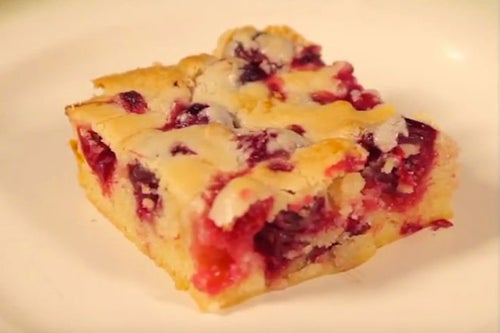 Cranberry Squares
Yummy squares with cranberries and the almond flavoring for a premium dessert hour.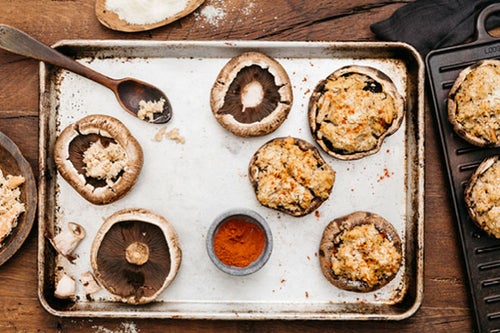 Grilled Stuffed Portabella Mushrooms
Stuffed with crab meat, cheese and mayonnaise, these Portabella mushrooms are an absolute crowd pleaser!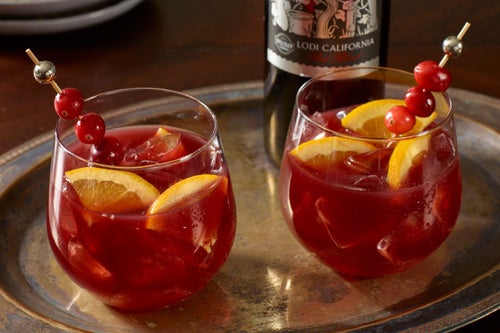 Cranberry Sangria
A full-on-flavor refreshing drink with cranberry juice, orange juice, and red wine. Be it a Summer or Fall evening, the Cranberry Sangria will cheer up your guests anytime.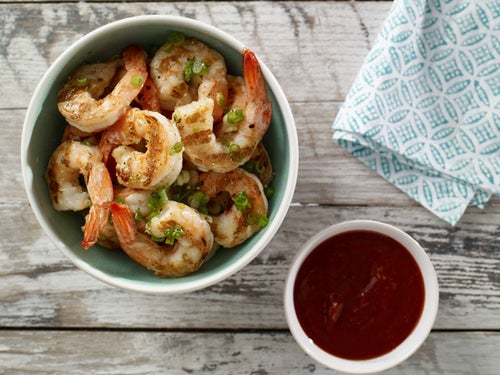 Grilled Shrimp Cocktail
Shrimp grilled with garlic for a spicy cocktail dish, that'll soon win the hearts of your guests in the next gathering.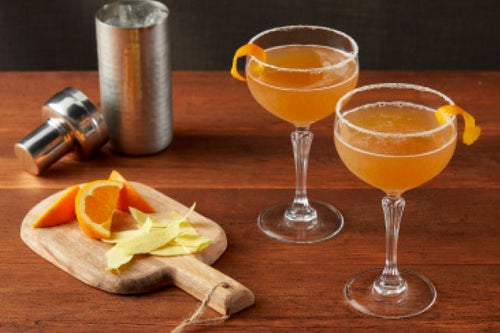 Gingerbread Sidecars
A sparkling cocktail to amp up the spirit of the party. Easy to prepare with this try-at-home recipe.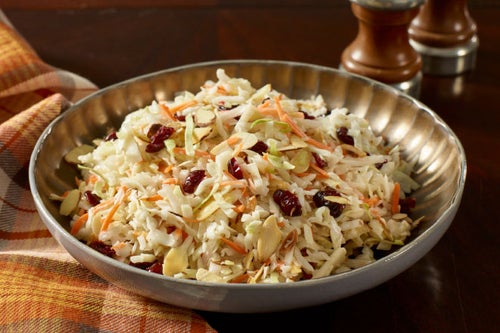 Holiday Slaw
A holiday-special dish direct from gram's recipe book. With the combination of nuts and veggies it's nutrient-rich and so delicious!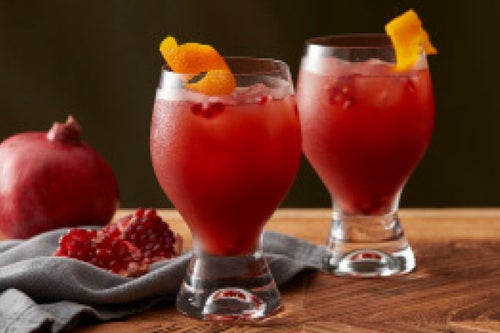 Holiday Hurricanes
With the combination of rum and juice, this cocktail is going to bring the holiday vibe on any casual weekend.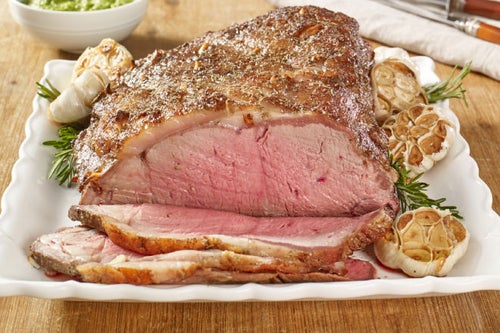 Garlic-Stuffed Beef Strip Loin with Asparagus Pesto
Beef strip loin stuffed with garlic and served with a dollop of Asparagus Pesto. A perfect dish for parties or family dinner!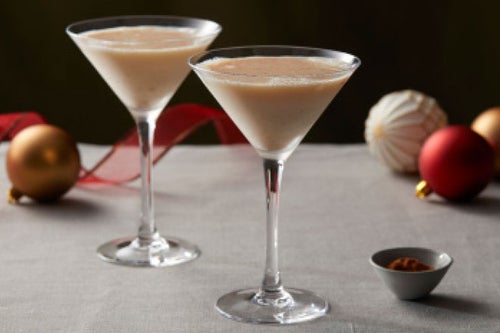 Eggnog Martinis
This creamy drink with a kick of vodka, vanilla extract and nutmeg will bring the holiday spirit within a moment!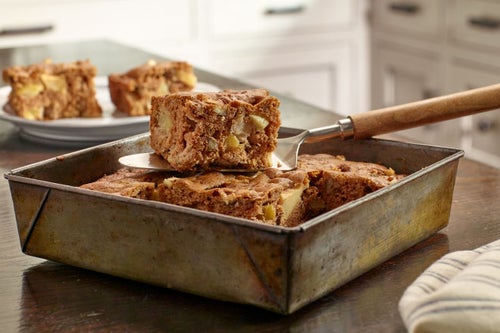 Easy Apple Cake
If you are craving for something sweet after dinner try this no-hassle apple cake recipe.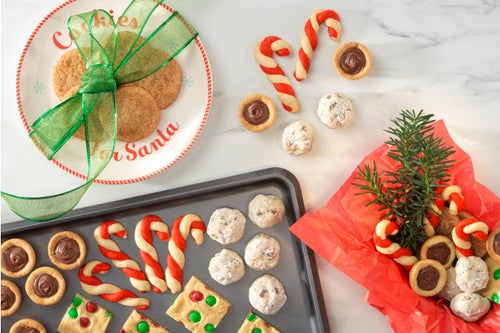 5 Easy Cookie Swap Cookies
Everyone's favorite delectable cookies made easy for holiday cookie swap parties. Check the easy 45-minute recipe.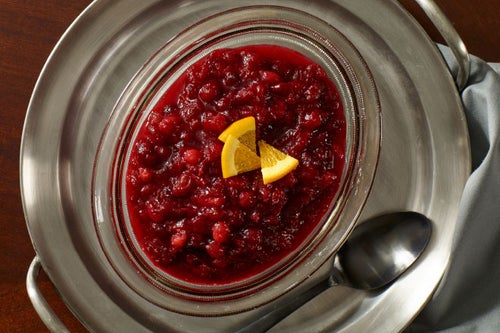 20-Minute Homemade Cranberry Sauce
A classic must-have sauce made with fresh, whole cranberries, comes on the table just within 20 minutes!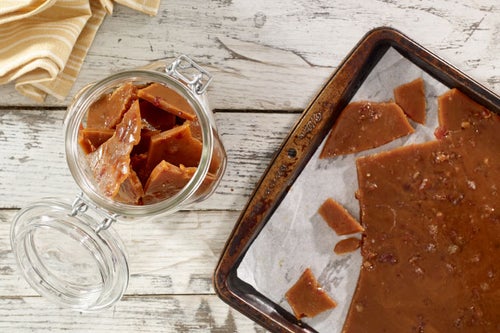 Maple Bacon Brittle
Sweet and crunchy with an intoxicating smokey flavor, so that the holiday vibe can go on. Share with your friends and family, they'll love it for sure!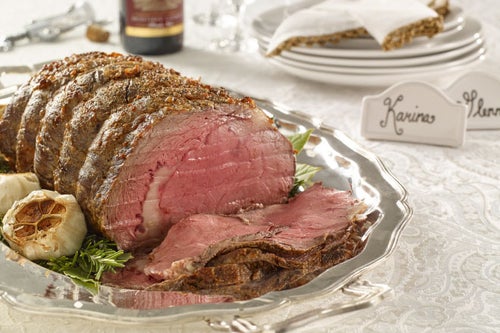 Spice-Crusted Rib Eye Roast
Want to cook something exceptional for the family event tonight? Try the spice-crusted rib eye roast.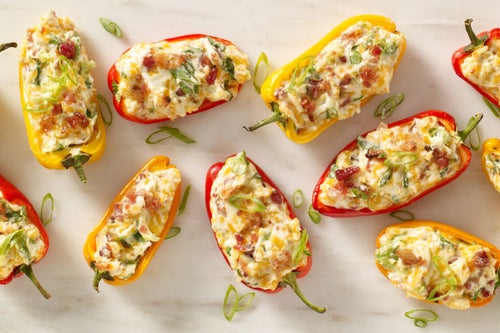 Cheesy Bacon Mini Peppers
Filled with cheese and bacon, this melt-in-the-mouth recipe is flawlessly crowd-pleasing. A perfect party appetizer that comes on the plate just within 25-minutes!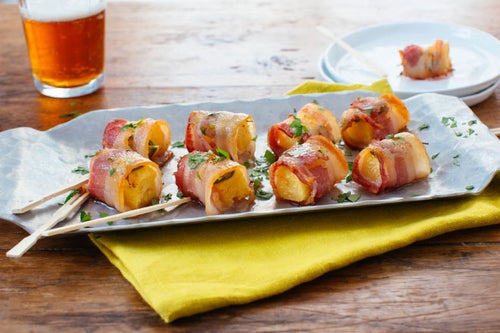 Bacon-Wrapped Pineapple
Easy to make with simple ingredients the bacon-wrapped pineapple will be a great appetizer for any party.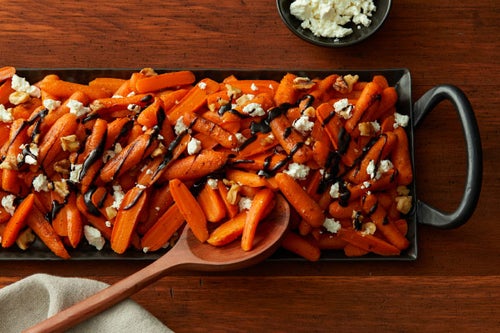 Roasted Baby-Cut Carrots with Coffee-Balsamic Drizzle
Bought a bag of baby carrots? Don't know what to do with them? Try this simple dish. The Roasted Baby-Cut Carrots with Coffee-Balsamic Drizzle will instantly turn you into a carrot lover!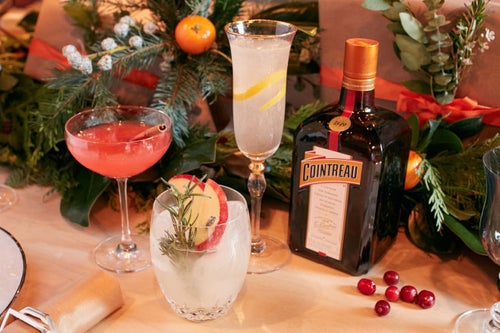 Cointreau Cranberry
A simple cranberry cocktail that'll bring perfection to your parties within moments!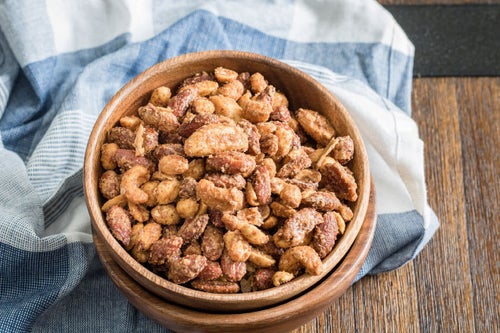 Cinnamon Sugar Mixed Nuts
These cinnamon and sugar-coated mixed nuts are unbelievably easy to make and extremely crowd-pleasing!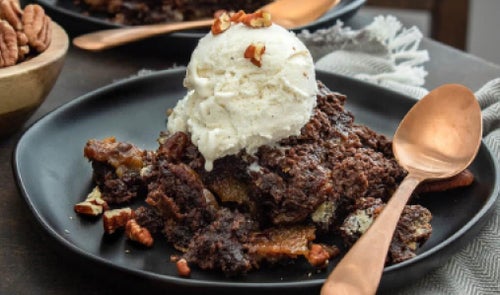 Chocolate Pecan Cobbler
Made with brownie mix, the chocolate Pecan cobbler is an all-time favorite dessert that everyone craves after a meal. Top it with a whip of vanilla cream and cream to enjoy!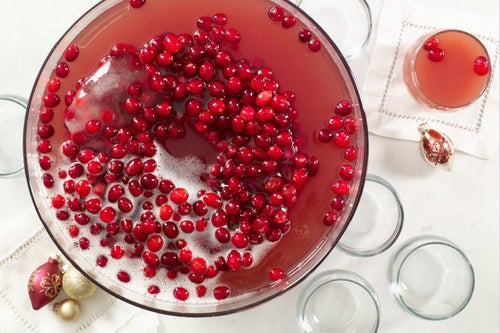 Cranberry Christmas Punch
Be it a party-at-home night or a cozy me-time, this no-mess, light and refreshing cranberry punch will instantly bring the festive vibe!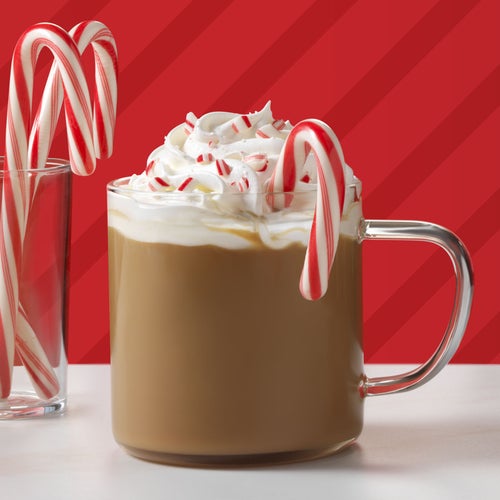 Starbucks ® Candy Cane Coffee
Candy Cane Coffee with Starbucks® Holiday Blend