BJ's Makes Adopting a New Pet Easy
Adopting a new furry friend can be a really big decision. Ensuring you and your family are ready for a new addition is crucial to making your new pet feel comfortable in your home. BJ's is here to help ease the transition by making it simple to get the food, toys and treats you need to spoil your new pet.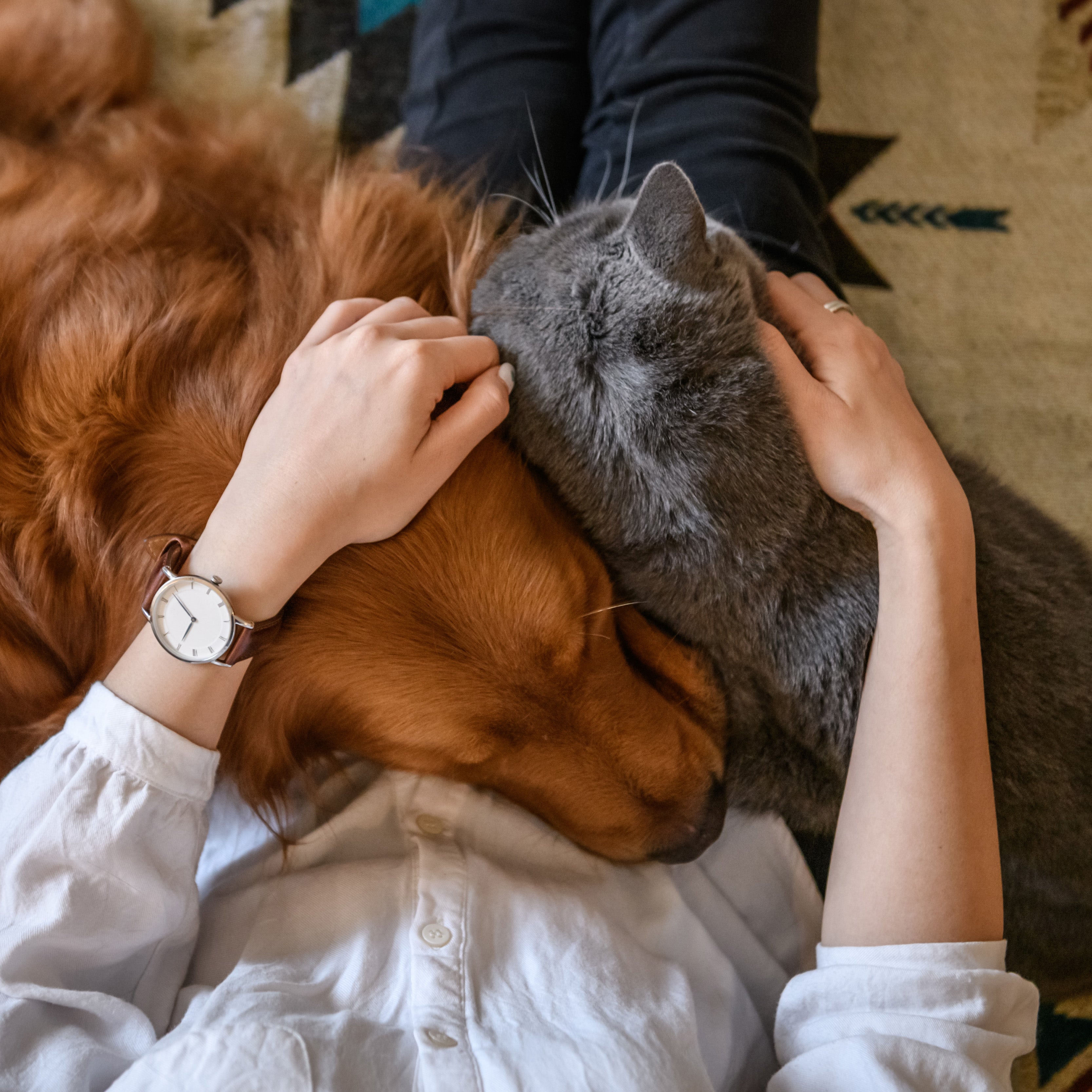 STOCK UP
Buy food, toys, bedding, treats, collars, leashes, tags, etc. before your pet comes home. They offer a large selection of pet food brands that cater to your pet's needs without breaking your budget.
BJ's has a wide assortment of food and accessories at unbeatable values for dogs and cats. Members can shop wet and dry pet food, treats that support dental health and specialty foods that cater to weight management or complete nutrition.
SCHEDULE A VET VISIT
Schedule a vet visit even before you bring home your new pet. You may want to call ahead of time to get your new family members checked out as early as you can. You might need a pet carrier for this visit. If your cat or dog isn't already spayed/neutered, make an appointment to do so.
BE PATIENT
Bonding may take time, especially when your pet is not used to its surroundings. You might not know your cat or dog's true colors until they're at home with you.
KEEP THEM SAFE
Do not allow your new cat to go outside and do not allow your dog to go outside unsupervised for the first few weeks, or even months. Also, be aware of small spaces in your home in which a small dog, puppy, or cat can become trapped.
HAVE PET AREAS READY
Have your home and yard ready before you bring home your pet. Provide them with their own area. With dogs, it should not be an isolated area. With cats, it should be a quiet room with a window that can be stress-free for your cat to get used to the house. He/she should have access to food, water and litter.
KNOW YOUR PET'S BUDGET
Make sure you keep a budget and are aware of all the finances required to adopt a cat or dog!
MAKE IMPORTANT LISTS
Also, keep a list of your vet info for any potential pet sitters, and always know your nearest 24-hour vet.
CONSIDER PUPPY TRAINING
Consider training for a puppy or young dog. They need about 45 minutes of playtime a day and require patience for the house training.
STICK TO A ROUTINE
If you have a dog, stick to a routine/schedule as much as possible – and always ensure your new dog has the food, bathroom breaks, water and love he or she deserves.
BJ's is committed to offering up to 25% off supermarket prices so Members save on their home, family and new pet supplies every day. Shop fast, save easy and live smart with BJ's Wholesale Same-Day Delivery, Free Pickup or BJ's Subscription offers on some pet foods (see product descriptions for more information on BJ's Subscriptions)