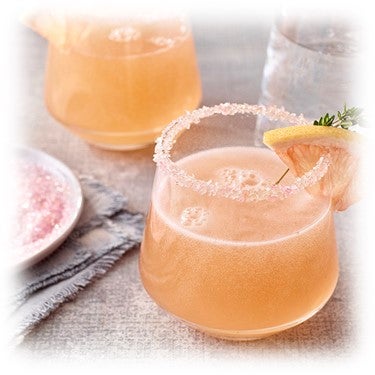 Whether it's a lazy night or a cocktail party, this pink grapefruit white wine spritzer will bring delightfully tasting color to your life. The sweet-tart taste of grapefruit mixed with sparkling wine is an absolute treat for the senses. Recipe serves 12 and takes about 15 minutes to make.

Nothing says summer better than blueberries and lemonade, so why not have both! A great summertime cocktail with the sweetness of blueberry and the sour of lemon. Try it in as a popsicle for those hot dog-days of summer. Recipe serves 24 and takes about 15 minutes to make.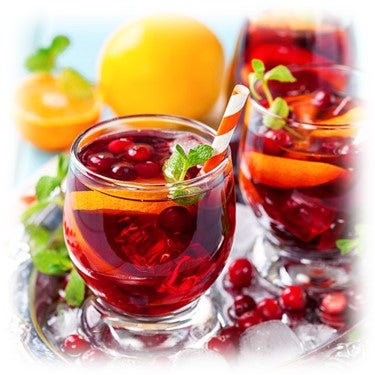 A full-on-flavor refreshing drink with cranberry juice, orange juice, and red wine. Be it a summer day or evening, this Cranberry Sangria will cheer up your backyard barbeque guests anytime. Recipe serves 6 and takes about 10 minutes of prep time for 20 total minutes until dinner time.

Summer in a glass! Serve up these fresh ingredients at home during a family party or as a treat at the end of a long day! Make this fancy cocktail at your next summer get-together and your guests will be able to smell you making it from yards away. Recipe serves 4 and takes about 15 of prep time to make.

Bloody Mary
Made with ingredients you'd find in your garden, Italian Dill Spears are a delicious way to add flavor to your recipes. Pick up a bucket today and use the pickles to create this savory Bloody Mary. Create your own Bloody Mary bar for brunch with family and friends and everyone will be asking for the recipe. Recipe serves 8 and takes about 5 of prep time and 2 hours to refrigerate.