When life gets hectic, BJ's Same-Day Delivery offers Members the ability to shop online and get groceries delivered contactlessly to your doorstep in as little as 2-hours, powered by Instacart. Spend less time shopping and more time doing what you enjoy while a trusted Instacart team member shops the Club and picks out the best ingredients with the same decerning taste in quality as your own.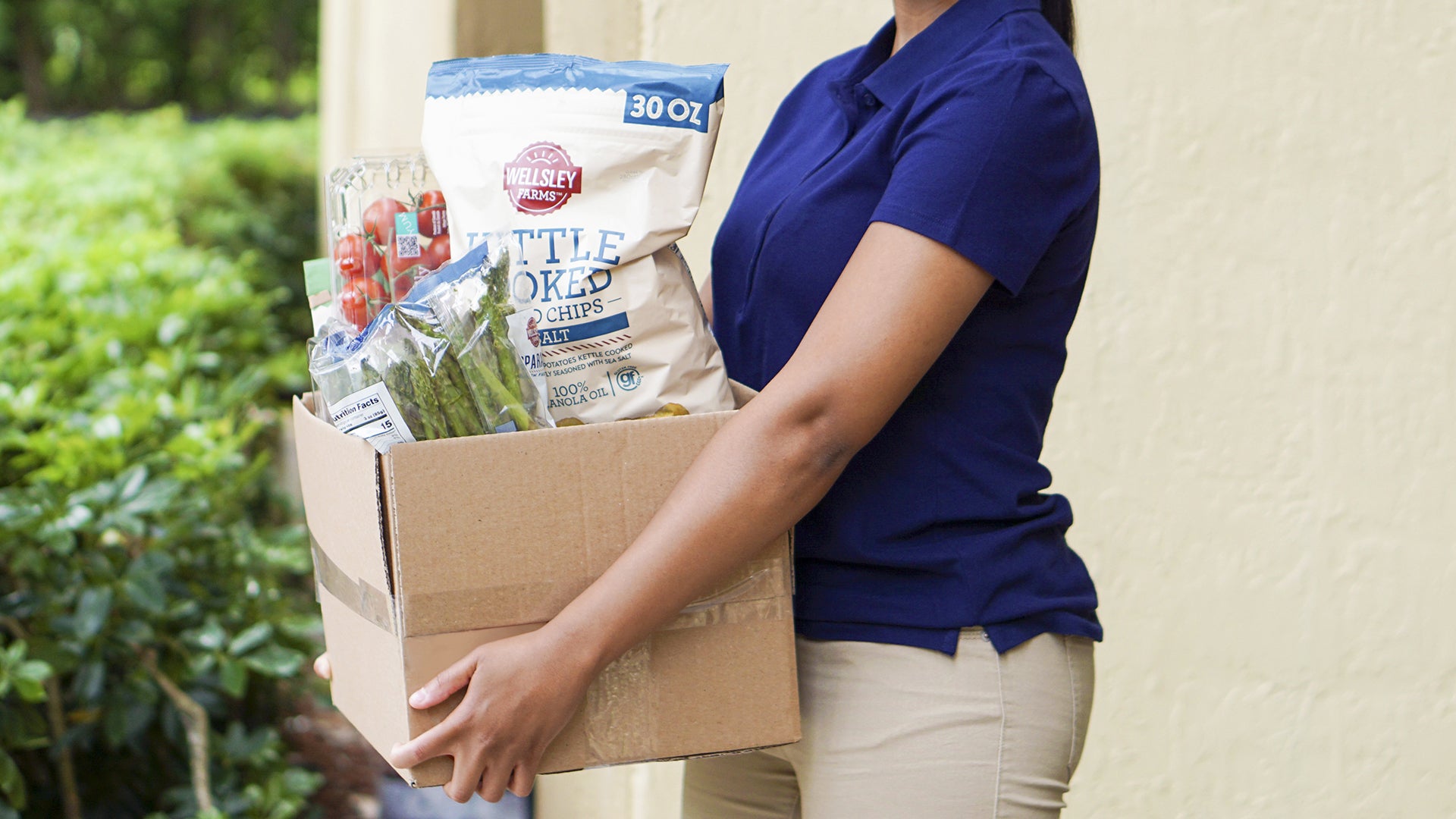 What Is BJ's Same-Day Delivery?
BJ's Members can save time and money by shopping for all their weekly essentials at everyday club prices – with no markups. You can place your order and schedule your delivery through the BJ's App or by visiting bjs.com. BJ's offers incredible savings value on national brands and helps members save even more with BJ's exclusive brands, Wellsley Farms and Berkley Jensen.
The Benefits of BJ's Same-Day Delivery
Save time by letting us do the shopping for you. You can rest assured that every piece of fresh produce, meat, fish, and poultry is handpicked by our team of personal shoppers who focus on quality. If something isn't in stock, your shopper can pick from a list of approved-by-you substitutes or use their best judgment to get you the closest match possible. You can even choose to not replace any particular item. You're in control from start to finish.
Even better? We'll do the heavy lifting for more than just groceries. You can also order household essentials, baby products, pet food and health and beauty items for you and everyone in your home with BJ's Same-Day Delivery.
How to Use BJ's Same-Day Delivery
BJ's Same-Day Delivery is available to members in most zip codes. If you're interested in becoming a BJ's member or learning more about Same-Day Delivery, visit BJs.com. Enter your zip code to see if Same-Day Delivery is offered in your area.
Shop wherever when you download the BJ's App on your smartphone or tablet and submit your order on-the-go. If you have a question, you can reach out to our personal shoppers.
Members can get their groceries delivered to them for a delivery fee of just $14.95.