A holiday road trip is a tradition for many families. Across the country, people load up their cars and head out to see relatives for Thanksgiving, Christmas and other fall and winter celebrations. Especially this year, people are more likely to want to have some isolation as they travel and will avoid airports. If you are looking to make your next road trip in style, BJ's Travel has you covered with affordable car rental services.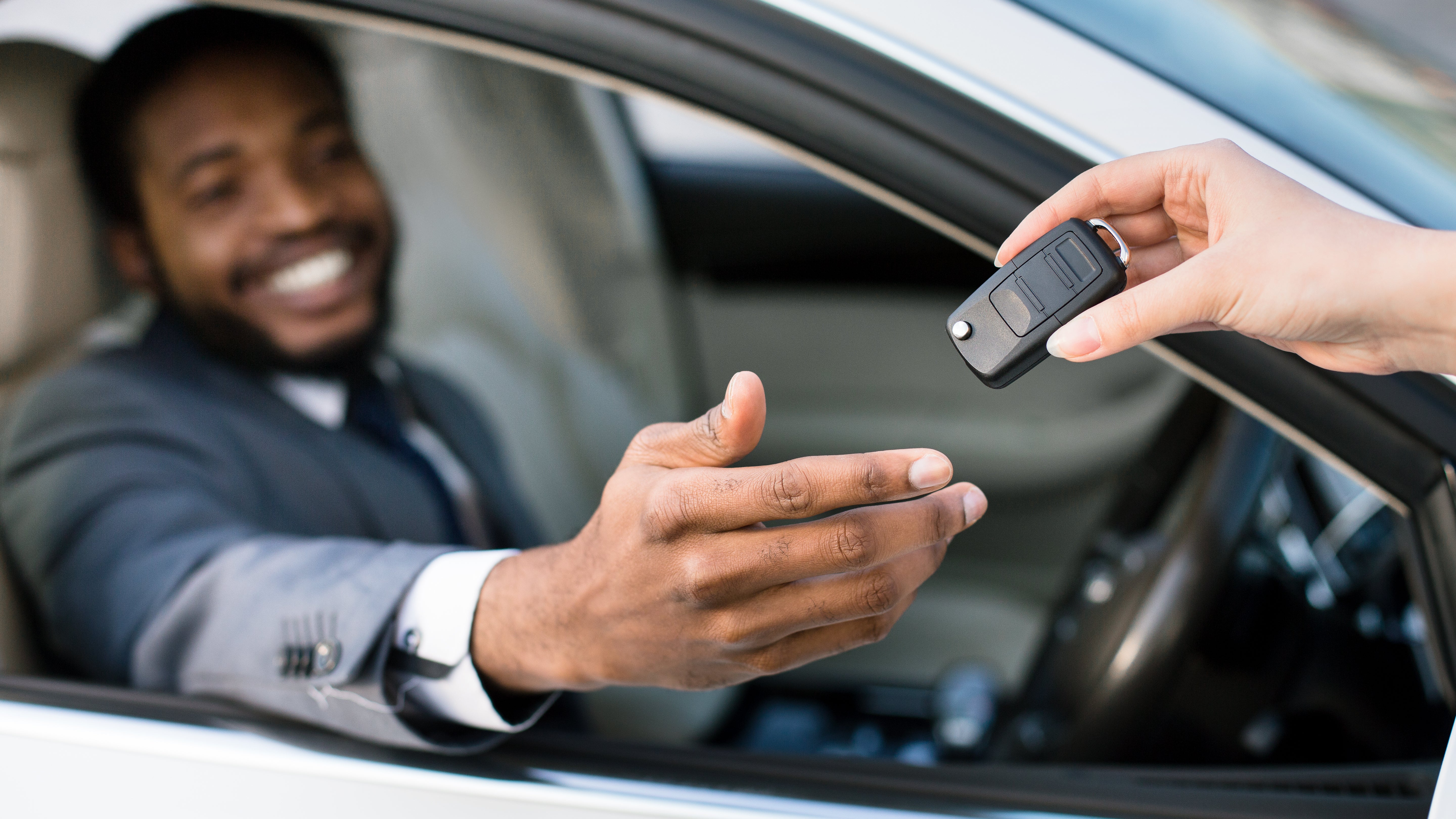 Why rent a car?
The most common candidates for car rental are air travelers who want to have a vehicle available at their destinations. Whether for business or pleasure, your rental car gives you the freedom to come and go as you please rather than wait for a ride service. Holiday travels are a little more relaxed when you can be on your own schedule. It is always good to see family, but it is nice to know you can get away when you need to.
Vehicle size is another reason that people might rent a car for a road trip. For your daily commute, a large SUV may be more car than you need. However, when you are trying to fit adults, teenagers and luggage into a compact car, it makes for a tight squeeze. With a rental car, you can upgrade to a larger size and travel in comfort. One of our frequent driving tips is to encourage travelers to take a lap around the parking lot before they hit the road in a much larger vehicle. It gives you a little time to adjust to the difference in size.
If you are traveling a long distance, renting a car can save wear and tear on your personal vehicle. It's much easier to rent a car if your current vehicle needs upkeep or new tires. BJ's Tire Center can help with your automotive needs, but when you're short on time, BJ's Travel can help you find the best car rental rate for your needs. If there is ever a problem with a rental vehicle, companies like Budget Car Rental offer 24-hour roadside assistance. Call the number that they provide, and help will be there soon.
Due to concerns about health and air travel, you can expect to see more people driving on the road during the holiday season this year. One of the advantages of driving to your destination is that you know the people in the car with you. This can help minimize fears of getting sick over the holidays. At BJ's Travel, we want our members to enjoy the holiday season in safety.
How to Get a Cheap Car Rental
BJ's Travel offers a member discount on travel necessities like hotels and car rentals. Our services make it easy to reserve a vehicle with some of the most popular rental services like Avis Rental Car and Alamo Rental Car.
Is the car rental near me? I have never seen a car lot at BJ's.
BJ's Travel does not own and operate car rental services. Instead, we partner with several car rental agencies to offer exclusive prices and packages to our members. Companies like Enterprise and Payless Rental Car offer a member discount. Avis Rental Car and Budget Car Rental offer free upgrades to BJ's customers.
How much does it cost to rent a car?
The cost of your car rental depends on several factors. Renting larger vehicles and luxury cars will cost more than renting a compact car. On the low end, you can rent an economy car for about $70 a day. A full-size SUV or luxury vehicle will cost $150 per day or more. The price for a mid-range vehicle is about $100 per day. Some companies offer discounts if you rent the car for a full week rather than a few days.
The location of your pick up and drop off will also affect the rental rate. If you are dropping your vehicle off in a different place than you picked it up, the company may charge you a convenience fee. You may find that renting a car in a large city where there are many vehicles available is less expensive than in a smaller area. Like airline prices, car rental rates will increase whenever there is a higher demand.
By renting your car through BJ's Travel, you will see some attractive benefits. First, BJ's members can see up to a 35% discount on the cost of renting a vehicle. Second, you might be able to rent a larger vehicle at the price of a compact car.
Another of our car rental driving tips is to take the time to shop around for the best deal. Car rental arrangements vary from company to company. With BJ's Travel, you have a way to view the costs of several rental agencies at the same time. If you are wondering, "Where is the cheapest car rental near me?", the experts at BJ's Travel have the answer.
Where can I shop for cheap rental cars?
For BJ's Wholesale Club members it is simple to find a cheap car rental on BJ's Travel. Start with the city or airport you'd like to pick up your vehicle and enter how long you will need it.
Once you enter your information, you will see a rundown of all the available offers from the participating companies. You may find that Payless Rental Car has the best deal, or Alamo Rental Car may be able to offer more flexibility with an upgrade. Whatever your car rental needs, you can find a great deal with BJ's Travel.
BJ's Travel Makes It Better
Once you realize the benefits of renting your car through BJ's Travel, you will begin to see how we can expand your travel budget. Our service offers exclusive membership discounts and rebates on car rentals, hotels, vacation packages and cruises. Whether you are heading out for the holidays or looking for a place to relax, you will find great deals on your next vacation at BJ's Travel.