This year, I'm keeping Christmas dinner simple and making sure I stay under budget while planning to host my family and friends for the holidays. That's why I shopped BJ's Wholesale Club and got everything I needed for the big celebration - including appetizers, main course, and dessert options - without breaking the bank.
The best part about my trip was planning everything from the comforts of my own home. Thanks to the BJ's App, I was able to select everything I wanted for Curbside Pickup without having to worry about spending additional time shopping various stores. I can shop for everything I need online at BJs.com, in a one-stop shop!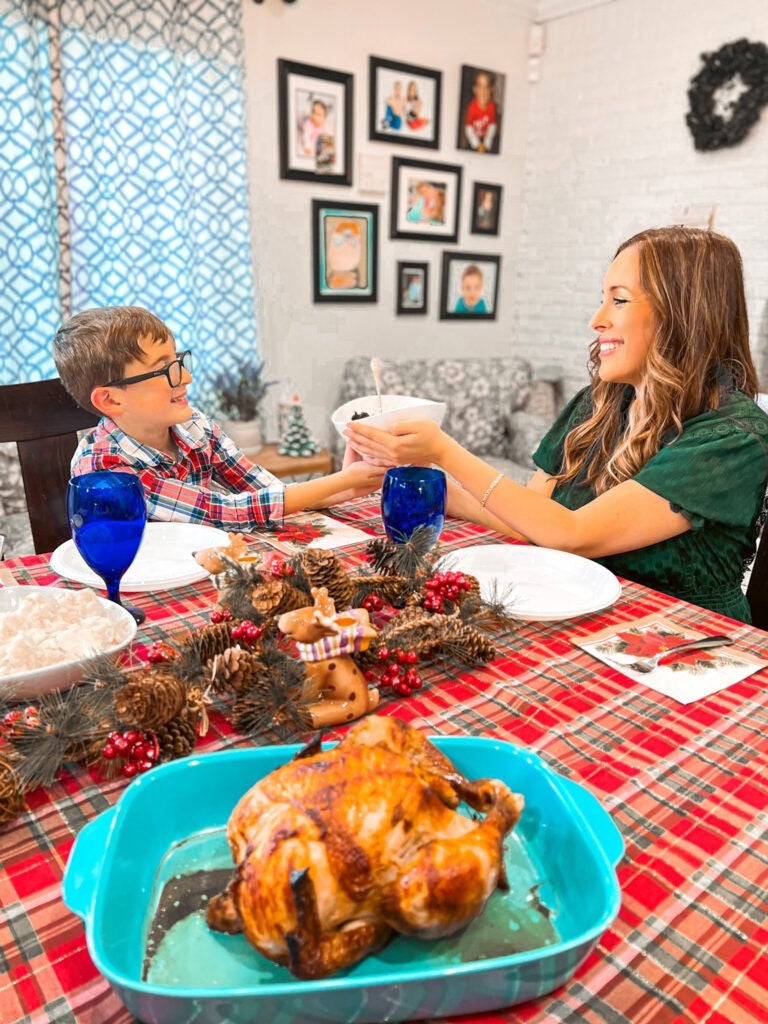 I usually make a list filled with all my party needs and then place my order as needed. Then, if I feel like I need last minute goods, I feel good knowing that Curbside Pickup is SO EASY to fit into my schedule later on that week. BLISS! I'm all about stress-free shopping.
It's important for me to have lots of options for my Christmas table. So, let me break down exactly what I bought and tell you how I plan to serve it to the people I love. If you're looking for inspiration, here's a menu that won't have you tied to your oven all morning and afternoon.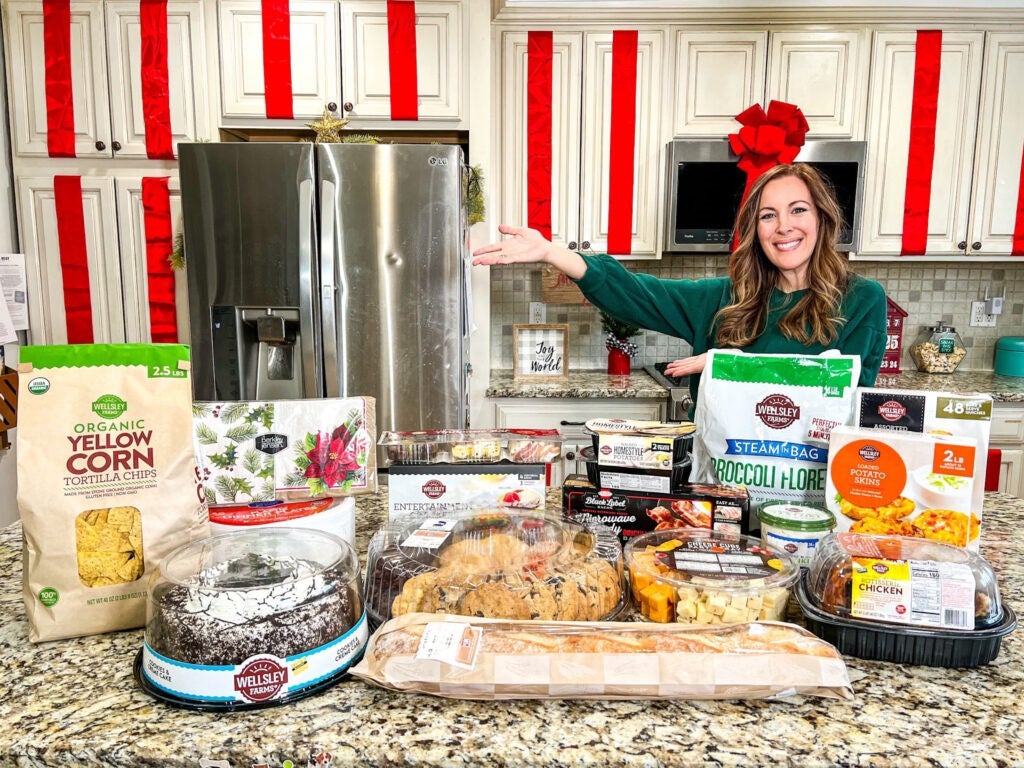 Appetizers
Main Course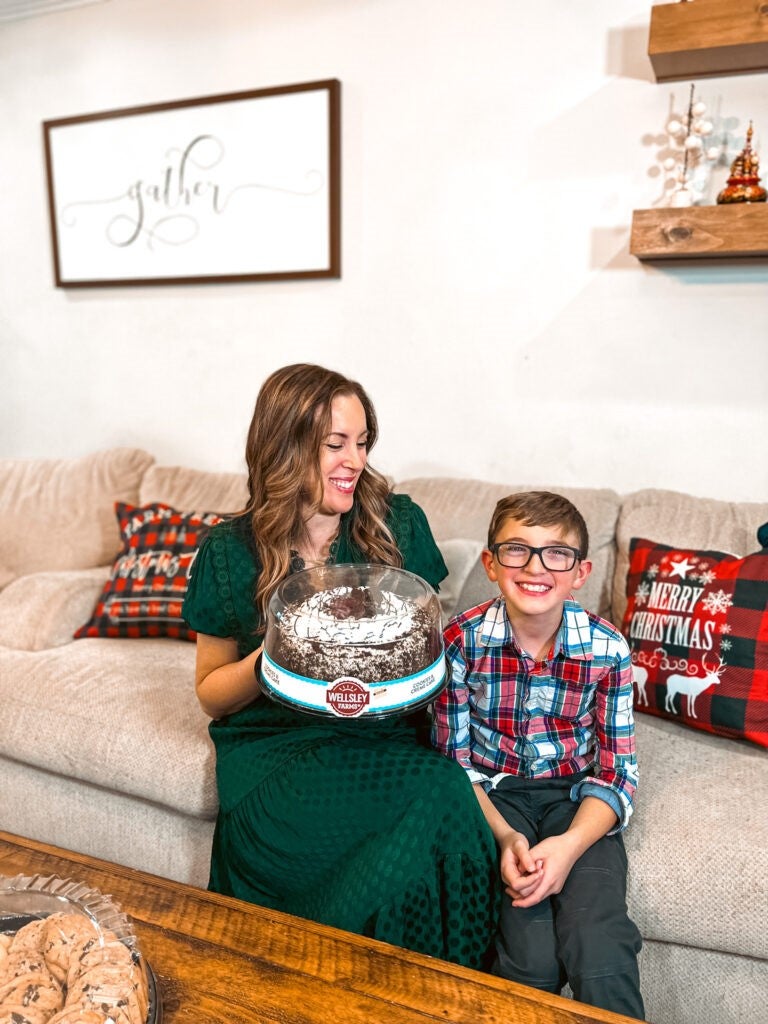 Dessert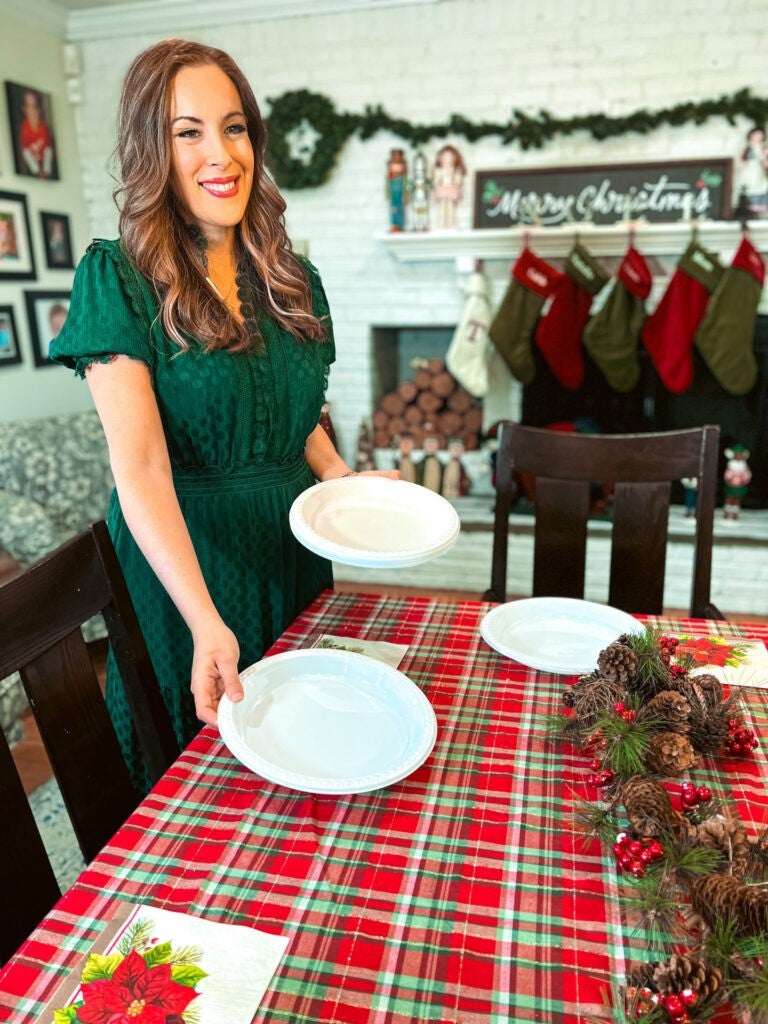 I also picked up some Berkley Jensen Poinsettia Hearth 3-Ply Lunch Napkins and Berkley Jensen Premium Heavyweight Dinner Plates to help make clean-up a breeze. Since I am an avid BJ's Wholesale Club shopper, I already had plenty of plastic cups and utensils. So, I didn't need any for this particular holiday, but just know that those are also available for purchase at BJs.com as well, should you need them.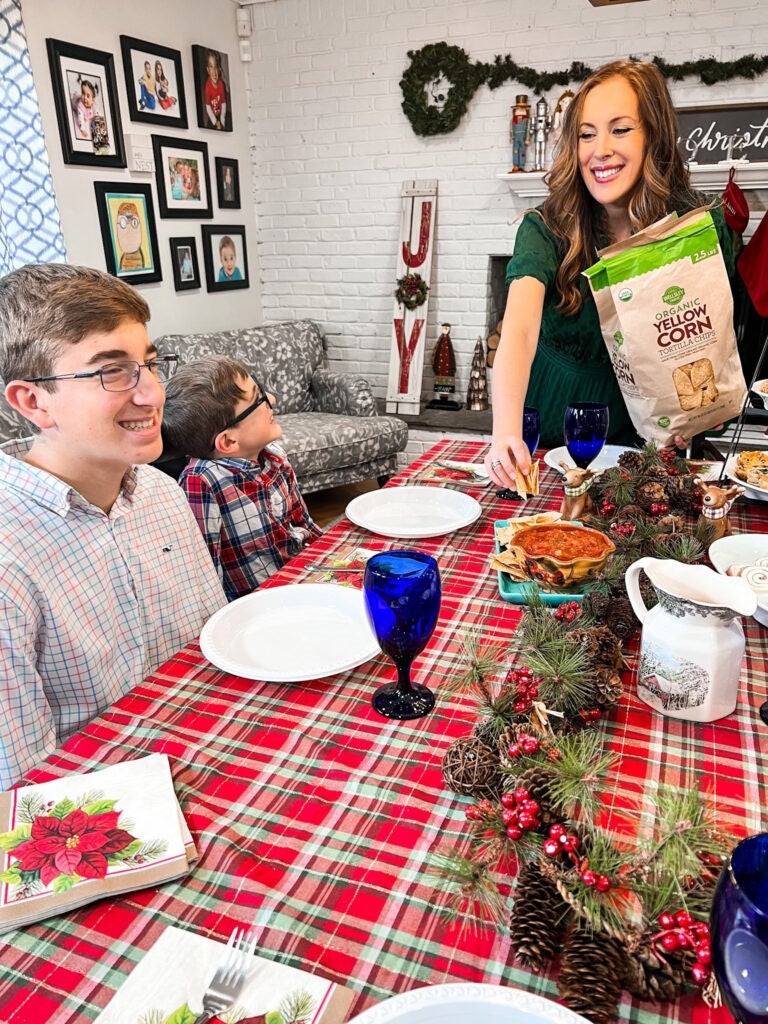 Christmas Party Menu on A Budget
If you are looking for a less expensive dinner idea for a crowd that is both stress-free and delicious, shop online at BJs.com and pick up everything I listed above. And don't forget to take advantage of one of their many digital convenient shopping options like Same-Day Delivery or Curbside Pickup!
I am someone who hosts almost every single holiday for my immediate family since I have the largest house and am the oldest cousin. It makes sense and has just become my responsibility over time, which is absolutely fine.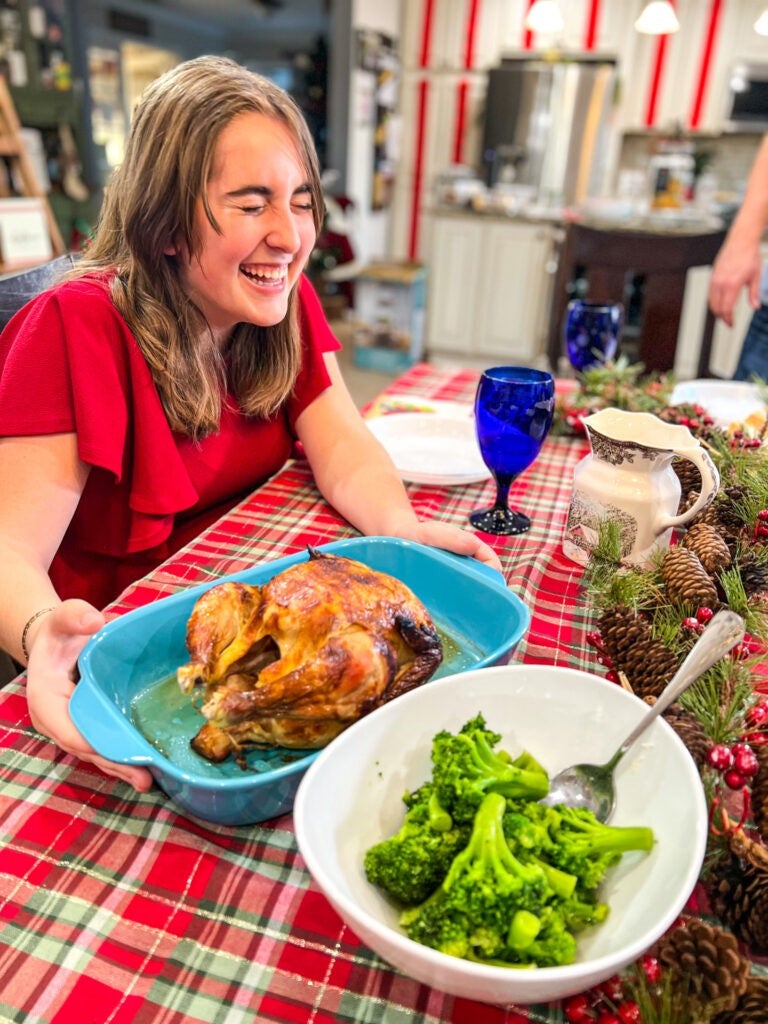 But sometimes, especially during the end of the year, when there are so many holidays right after one another, I feel overwhelmed. I usually lean on simple holiday meal ideas like this - a pre-roasted chicken and some sides - to ease my burden. Who will know? No one! That's who!
With BJ's, I know I can do my Christmas food shopping on a budget, but also pick up some cleaning supplies, a few decorations for the house, and even some wrapping paper to finalize those last minute gifts I forgot to put under the tree. One-stop shopping at its finest!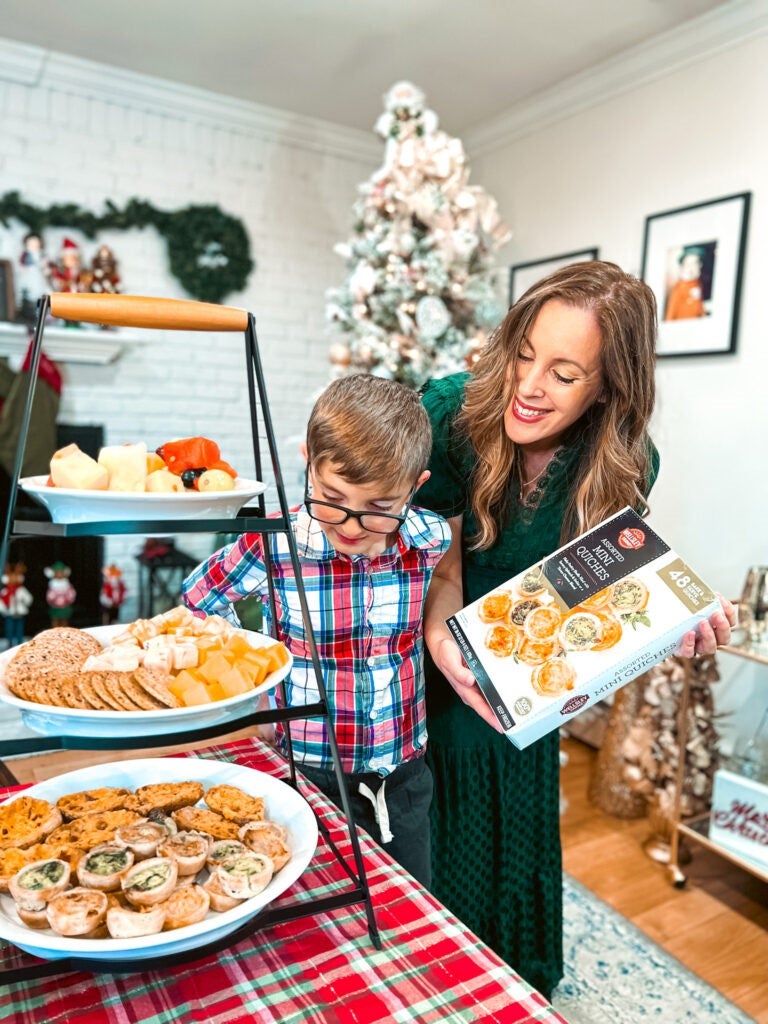 Tips and Variations
You can serve your roasted chicken whole to really show off a wonderful presentation. Or, you can slice it up ahead of time and make it easier for everyone to serve themselves during dinner. We like to do the latter.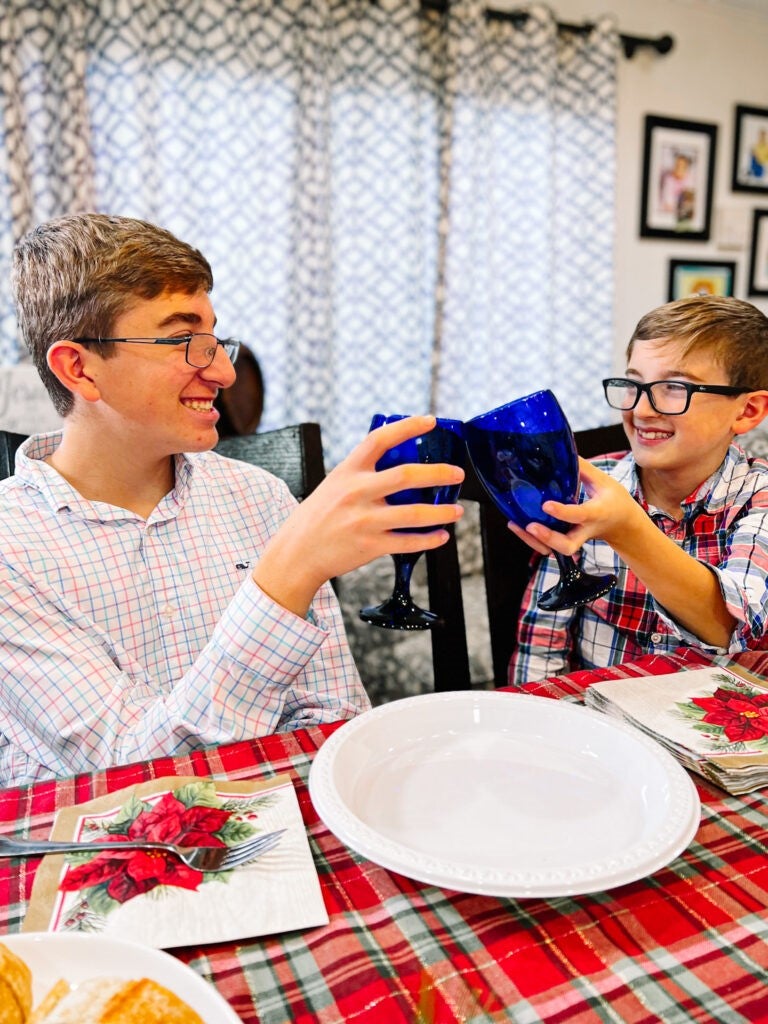 Shop BJ's Wholesale Club Today to Check Off Your Holiday List
These affordable Christmas party ideas will save you time and money and will allow you to make more memories with the people you love.
Don't forget! You can take advantage of online shopping, Curbside Pickup, Same-Day Delivery, Digital Coupons, as well as manufacturer coupons! There are so many different ways to score at BJ's. Shop BJ's your way!
BJ's is the best place to fulfill all of your holiday hosting needs - no matter how you shop.
And if you aren't hosting this year, there are plenty of hostess gifts available to bring with you when visiting friends this holiday season. Boxes of chocolate and cookies, decorative seasonal pieces, gift baskets, and more - simple solutions waiting for you in every aisle.