Make this school year a smashing success by giving your student everything they need to start off right. From the latest electronics to dorm room furniture and stylish apparel, check out BJs.com for huge savings on all your back-to-school supplies.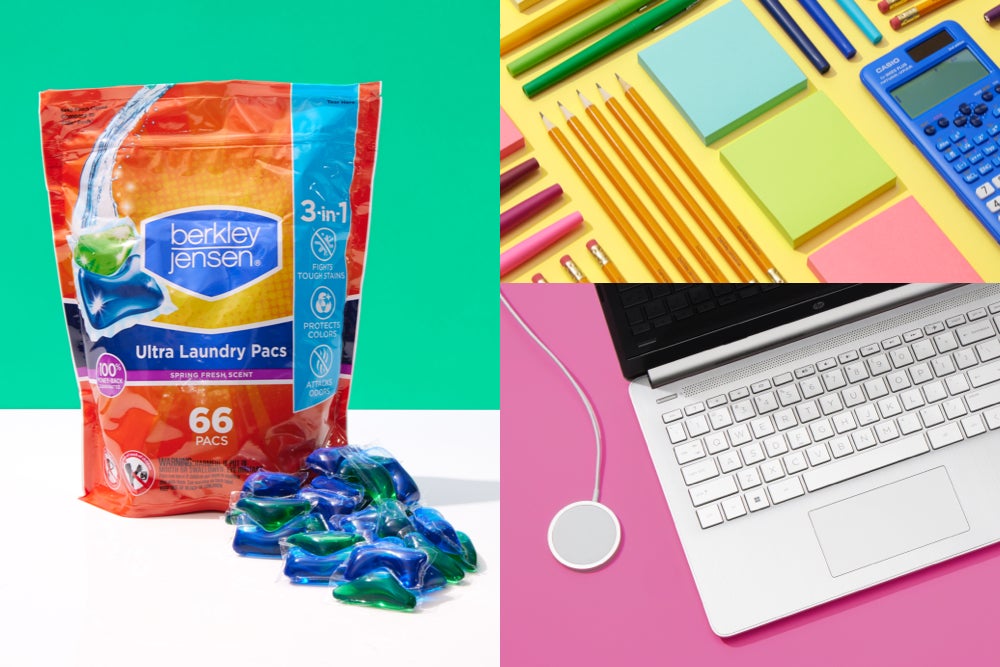 What are the back-to-school must-haves?
In today's high-tech classrooms, tablets and laptops have become just as important for students as pens and notebooks. The portable simplicity of a tablet is perfect for younger grade-school children, helping them keep pace and handle their schoolwork with ease. Meanwhile, many older kids appreciate the added power and versatility of a dedicated laptop. To cover all your bases, you can even combine the best of both worlds with a device like the shape-shifting ASUS VivoBook Flip.
When it comes to college students, back-to-school shopping takes on even greater importance. Moving into a dorm can be a stressful experience, but the right supplies can ease the transition. The top priorities include creating a list of dorm room furniture, kitchen essentials, and personal care items. Stocking up on necessities like laundry pods, hygiene products and other can't-live-without items. If your school doesn't already offer spaces for dorm life cooking, a new mini fridge, coffee machine, or microwave will help with on-the-go meals. A new television or smart video calling device for connecting with far away family can also go a long way toward keeping the blues away. Finally, don't forget to throw in a gift card or two to help cover any other unexpected needs.
What are the best back-to-school snacks?
While your kids are busy fueling up with knowledge, it's important to keep their bellies full as well. Make sure your haul of back-to-school supplies is complete by checking some essential healthy snacks and grocery items off your list. Whether it's the gooey goodness of brownie bites or the healthy crunch of baby carrots, sending your kids out the door with their favorite snacks is a surefire way to brighten their days.
Can I shop for back-to-school supplies online?
Tracking down all the back-to-school supplies your kids need is no easy task, especially if you're working on a limited budget. The good news is that doing your shopping on the web can save you both time and money. At BJs.com, you'll find a wide selection of electronics, snacks, and supplies from all your favorite brands. Shopping on the BJ's App or website makes it simple to browse, search, and filter our products to locate the perfect items for your needs. If you're short on time, order Curbside Pickup or Same-Day Delivery which allows you to pick up a purchase at your local store or have it delivered in a matter of hours.
To help you get all the supplies you need, BJs.com also features deep discounts on all sorts of essential items. With the laptop deals at BJ's Wholesale Club and BJs.com, it doesn't have to cost a fortune to give your kids the tools they need to excel. For tech-savvy students, our electronic deals also offer big savings on everything from wireless earphones to 4K smart TVs.
We know there's nothing more important to you than giving your children a great education. At BJ's Wholesale Club, we work hard to bring you everything you need to start the school year off right. You can get started today by shopping our expansive range of back-to-school supplies today and get a head start on this or next year's learning journey.