Whether you're hosting or attending, between BJ's low prices and these crowd-pleasing recipes, this year's Thanksgiving potluck will be the stuff of legend. (Check out the two rules for a successful event below.)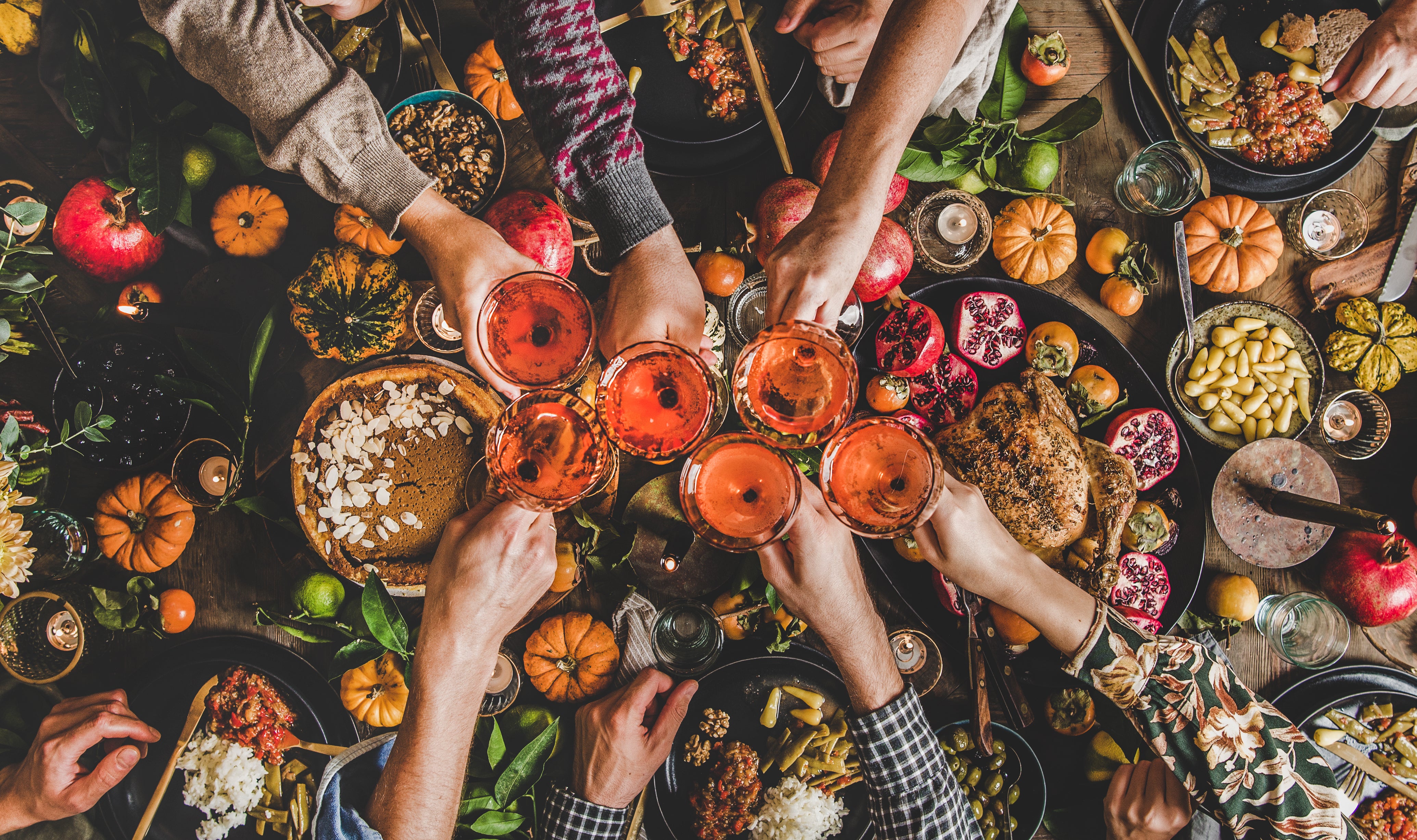 THE HOST MAKES THE TURKEY
It's not easy hauling a cooked bird from point A to point B, so Friendsgiving protocol is for the host to make the turkey. No worries. We have lots of amazing turkey recipes with step-by-step instructions for great results every time.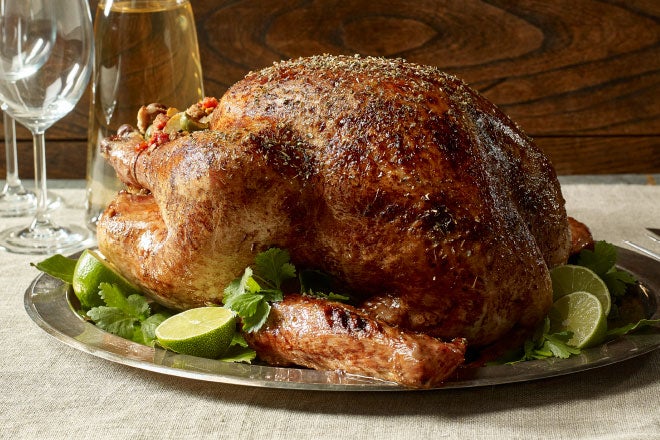 BEAT THE DINNER RUSH
If you're hosting, cook the turkey before guests arrive. That way, the oven is clear for hot hors d'oeuvres and reheating friends' dishes.
THE FRIENDS BRING THE REST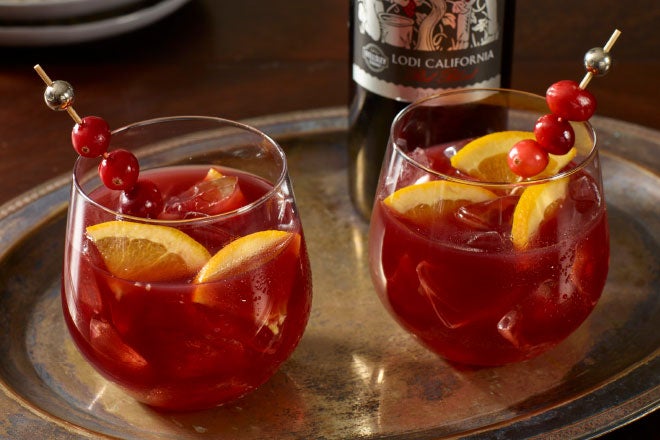 Made with our own Wellsley Farms Lodi California Red Wine, Wellsley Farms Orange Juice and cranberry cocktail, this seasonal sangria is both festive and affordable enough for every budget. Keep the recipe handy for the whole holiday season.
Made with a packaged slaw mix, this delicious salad stands up to a long drive or a trip on public transport much better than a traditional tossed salad. Plus, you can pull it together in just 10 minutes with just four affordable ingredients — no cooking skills required.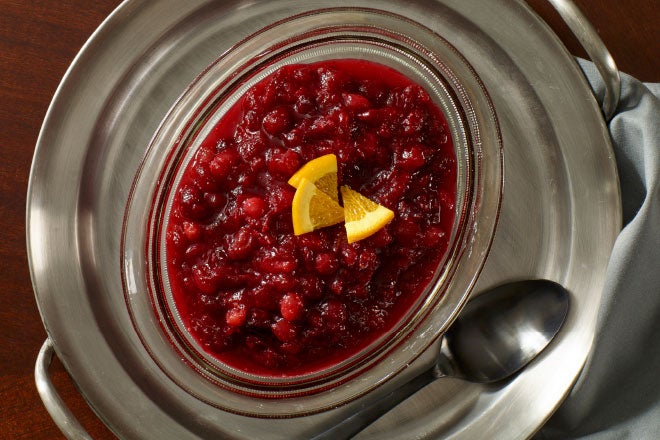 One pot, four ingredients. That's all you need to create this sweet-tart fresh cranberry sauce bursting with holiday goodness. Try it on turkey leftover sandwiches, over Brie with crackers, in your morning yogurt. One taste and you — and your friends — will never go back to store-bought.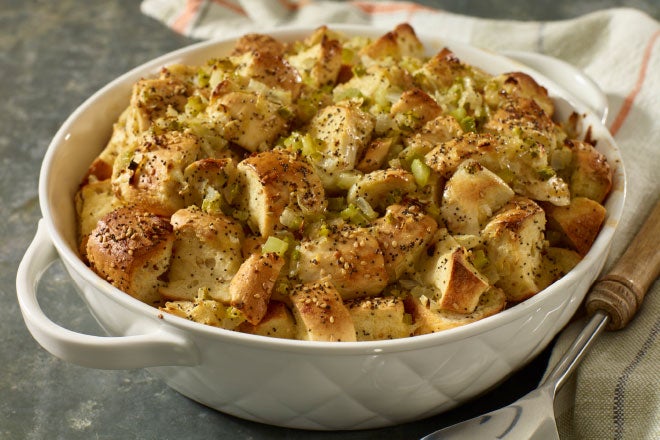 Dense, chewy Wellsley Farms New York-style bagels are the secret to holiday stuffing like no other. We used everything bagels for their bold flavor, but plain or sesame seed are great options, too. (Just add a generous spoonful of Wellsley Farms California Garlic Salt to enhance the flavor.)
EXTRA TIPS: BUY-AND-BRING IDEAS
Don't cook? No problem. We've got lots of affordable options perfect for Friendsgiving and other holiday gatherings. Here's how to give them that personal touch and make them your own.
1. Bring a bottle (or two) of wine.
Here's proof you can get an excellent wine for around $10. Stock up for the holidays on our Wellsley Farms wine collection or visit your local Club to browse our selection of brands (select Clubs only).
2. Assemble a quick cheese plate.
Serve our Smoked Gouda, Goat Cheese and 3-Year Cheddar with an assortment of our Wellsley Farms premium dried fruits and nuts. Our Assorted Wellsley Farms Gourmet Cheeses is sure to be a hit with charcuterie lovers.
3. Heat things up with hot appetizers.
Our caterer-quality apps are always a hit. Serve a selection on a Berkley Jensen Whiteware Serving Platter with assorted gourmet condiments from the Club. Make it fancy with Wellsley Farms Bacon-Wrapped Scallops.
4.

Pick up one of our delicious platters.
Our huge selection of premium party platters includes ready-to-go veggie and dip trays and cookie platters. Or bring one of our incredible fresh-to-order deli platters. Order online today.
5. Make a quick salad.
6.

Master semi-homemade mashed potatoes.
Just mix in Wellsley Farms Sharp Cheddar Shreds, top with Wellsley Farms Real Bacon Crumbles and enjoy. Yum. Good thing you get two for one low price. Make Wellsley Farms Homestyle Mashed Potatoes

your new family favorite and spend less time in the kitchen and more time at the table.
7.

Whip up a side dish in no time with prep-free veggies.
With our big selection of ready-to-cook veggies you can make amazing vegetable dishes with practically no effort. Pre-cut butternut squash is the time-saving secret for incredible holiday dishes. Find them with our Fresh Produce.
8.

It's just not a holiday without these.
Cider and cranberry juice are delicious on their own or in seasonal cocktails.

Apple cider

is great warmed on the stove or in the microwave. It's a sweet treat that keeps little one's hand warm and occupied, even if only for a little bit.
9.

Pick up pies for dessert. (Don't forget the ice cream.)
Mile-high apple pie, creamy pumpkin pie and other seasonal favorites baked in-Club for freshness and quality. Follow your nose to our bakery for more sweet treats.
10. Keep things easy with our plastic tableware.
Don't let how many plates you own dictate how many friends to invite. Festive harvest tableware has patterns for every occasion. (And makes cleanup much easier.)