When the sun is shining and the temperature is just right, lite up the grill and break out these awesome summer barbeque recipes. We've picked our top favorite recipes that are cooked best on an outdoor grill or barbeque. These top 5 summer grill-ables are as much fun to make as they are to eat and will satisfy even the pickiest eaters.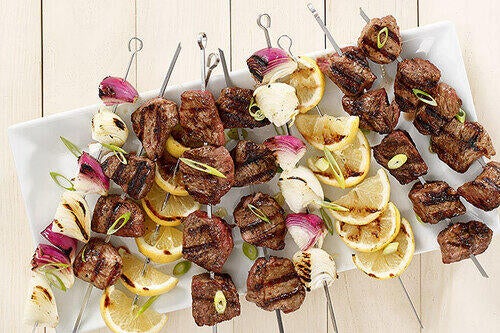 Grilled Lamb Skewers with Lemon & Onion Medley

Time to break out the skewers. This perfectly moist and crispy grilled lamb skewer recipe combines the zesty taste of lemon with the savory flavor of grilled onions. This medley of flavor makes a crowd-pleasing appetizer or entre for your next outdoor get-together. Recipe serves 6 and takes about 15 minutes of prep time for 40 total minutes until mealtime.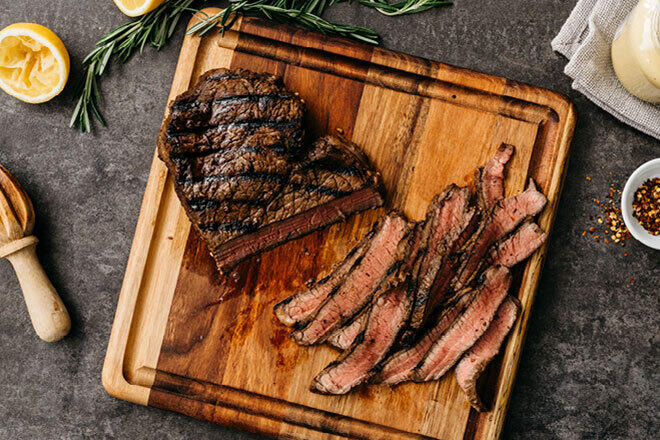 Grilled London Broil with Balsamic Marinade

Wellsley Farms® Balsamic Vinegar takes center stage in what might be one of steak best steak marinade recipes. This tender and juicy grilled steak needs time to marinate, but when it's ready, your dinner party will be asking for more. Cut into thin slices before serving. Recipe serves 8 and takes about 10 minutes of prep time for 3 hours and 45 total minutes until mealtime.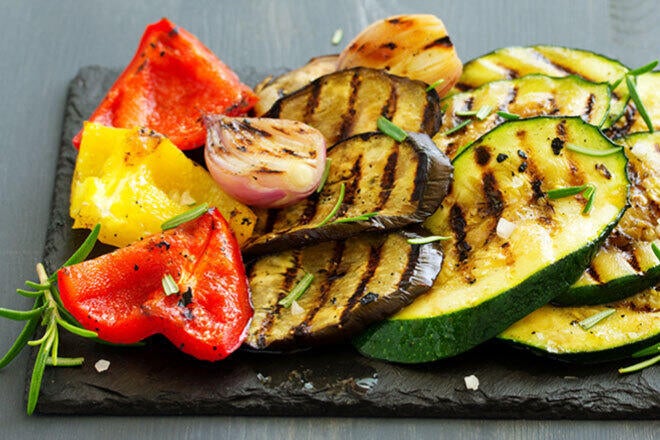 Grilled Veggie Platter

Not just for vegetarians, this flavorful dish is full of nutritious grilled goodness. Grilling vegetables brings out the deep flavors and aromas of your fresh produce so feel free to get creative with your garden vegetable choices. This entre or appetizer is a crowd-pleaser at summer events. Recipe serves 12 and takes about 30 minutes of prep time for 50 total minutes until mealtime.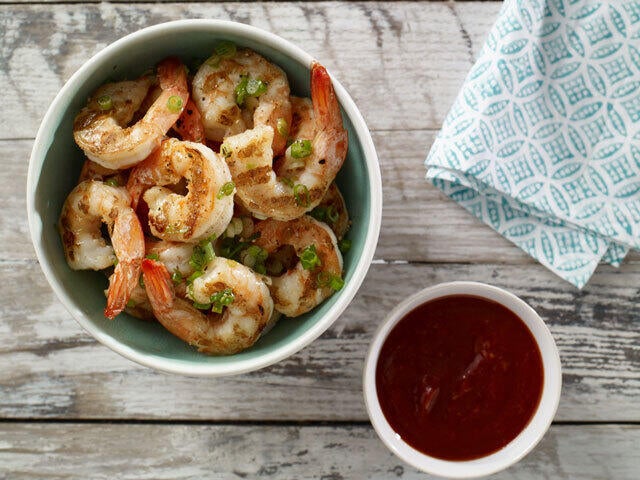 Grilled Shrimp Cocktail

Heat things up with shrimp cocktail grilled on the barbeque with garlic for a spicy cocktail dish, that'll soon win the hearts of your guests in the next gathering. Makes a great appetizer for your summer get-together or fireside snack for late-night cravings. Recipe serves 6 and takes about 15 minutes of prep time for 1 hour and 15 total minutes until mealtime.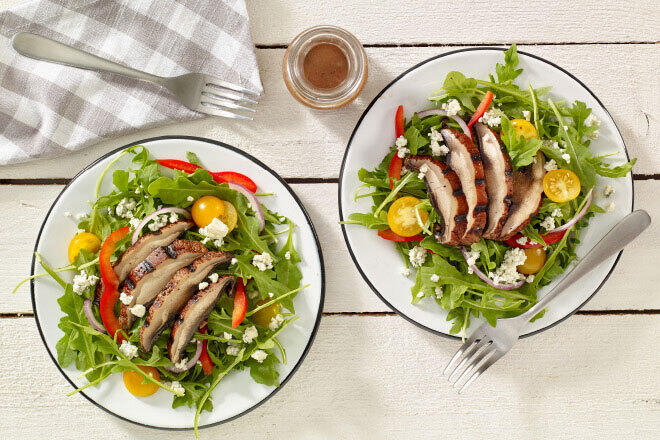 Grilled Portobello Salad

A full-on-flavor roasted portobello mushroom salad made with blue cheese, and an organic salad dressing. These big meaty mushrooms will help you feel full without weighing you down. Paired with fresh greens and veggies, this summer grilling recipe is a must-try for those looking to get energy for the beach. Recipe serves 4 and takes about 10 minutes of prep time for 25 total minutes until mealtime.
If you're prepared to have some summer grilling fun, but your pantry is less-than prepared, try Same-Day Grocery Delivery at BJs.com and get fresh groceries delivered to your doorstep in as little as 2 hours. Check our homepage periodically for free grocery delivery promo codes (restrictions apply). If you're looking for grills for sale, BJs.com has top brand grills, barbeques and smokers available for in-Club pickup when you buy online. Finding the best grills and grilling recipes is easy when your shop fast, save easy and live smart with BJ's Wholesale.