Are you tired of your home feeling hot and humid? Choosing the best AC unit for your home will let you and your family relax in refreshing, cool air even when it's blazing hot outside.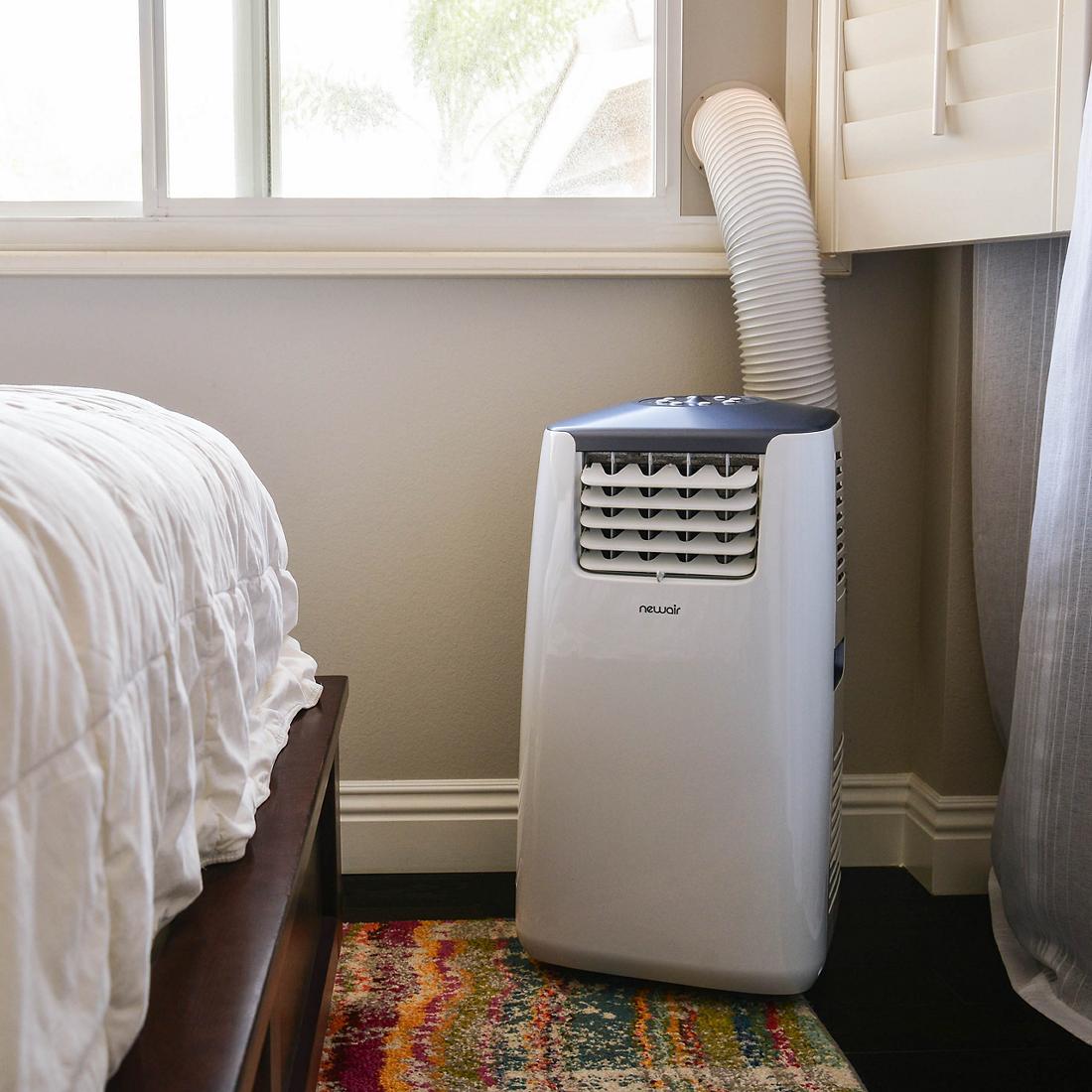 Why buy an air conditioner?
The most obvious reason to start shopping for air conditioner units is so you can stay cool. Air conditioners cycle hot air through their system and use refrigerants and evaporators to remove heat from the air. Then they vent the hot air outside and blow the cool air right at you. This makes it easy to unwind in a comfortable environment, regardless of the outdoor temperature.
Another perk of ACs is that the cooling process naturally pulls excess moisture out of your air. This cuts back on humidity, so you are less likely to deal with mold, mildew, and musty smells. If you happen to live in a very dry region, you can also find units with humidifiers, which help add back humidity as needed. A good air conditioner will improve your indoor air quality and make your house feel fresh and clean.
What air conditioners are the best?
There are all sorts of types of air conditioners to choose from, so take the time to do research and find the ideal one for your house. Window AC units are a good choice when you want to cool down large rooms without any messy or inconvenient installation. You just pop it in the window and start cooling down your house. A wall-mounted air conditioner has similar cooling capabilities, but it is permanently mounted on the wall. The big benefit of a wall-mounted air conditioner is that it has a smaller profile and keeps you cool while saving space inside your home. In addition to being less obtrusive, wall ACs are also quieter and more energy efficient.
Portable AC units do not cool as large of spaces as window or wall ACs, but they require absolutely no installation. This makes them a good choice if you live in an apartment or other area where window or wall-mounted ACs are not allowed. You can also slide them from room to room in just a couple of minutes. This lets you keep enjoying cool air as you move around the house.
You may also want to look at air conditioners with optional features like fans, humidifiers, or air purifiers. An air conditioner with a fan circulates air better, maintaining an even temperature throughout the room. Options that come with air purifiers can trap dust, pet dander, and pollen, so you can breathe easier.
Where can I buy an air conditioner?
For wall mounted air conditioners, window ACs, and portable air conditioners, turn to BJ's. We carry a wide variety of popular brands and designs. If you are not sure which air conditioner option is best, you can chat with our experts in stores to find one sized appropriately for your home. We also carry all sorts of ACs online, so you can get cool and comfortable without ever having to leave your house. Remember, we regularly have online deals and flash sales, so you should check our site regularly. This will help you lower your indoor temperatures while saving money. In addition to AC units, we offer heaters, so you can stay cozy in the winter too.
When you are ready to cool down, visit BJ's for more information on air conditioner units. Browse our selection online, choose between Free Pickup or Ship It options, and say goodbye to uncomfortable heat!
Reference Section
[1] https://home.howstuffworks.com/ac.htm
[2] https://www.coolray.com/help-guides/this-thermostat-setting-will-leave-your-home-miserably-humid
[3] https://www.hunker.com/13407228/what-is-the-difference-between-window-through-the-wall-air-conditioners
[4] https://learn.compactappliance.com/portable-vs-window-air-conditioning/#:~:text=Why%20Choose%20a%20Window%20AC%20Unit&text=What's%20more%2C%20a%20window%20air,room%20the%20unit%20can%20cool.