If you're dreaming of an exciting post-pandemic lockdown vacation, you are not alone. Many travelers all over the country are already booking their dream trips for 2022 and beyond, making plans for lifelong memories, relaxation and fun with friends and family. One of the best ways to get the best deals on all-inclusive hotels, rental cars and cruises is to book your trip through BJ's Travel. With exclusive, members-only benefits, deep discounts and travel rewards, there is no better way to start planning your dream trip.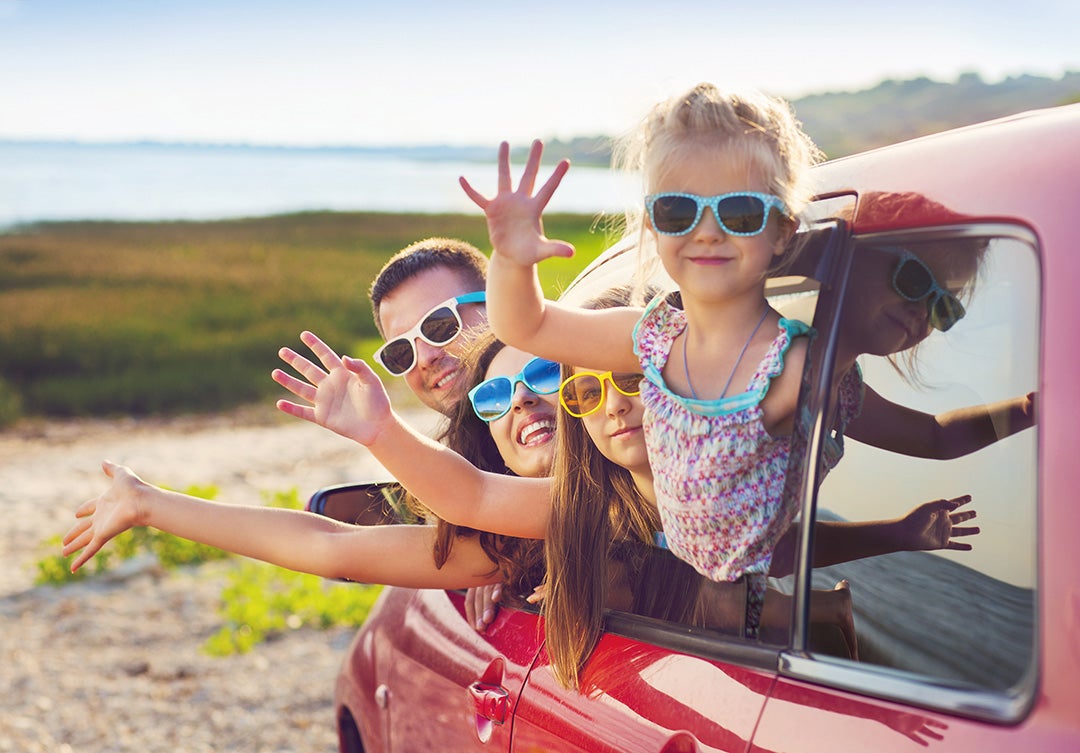 BJ's Travel Membership Benefits
BJ's Wholesale Club Members enjoy deeply discounted cruises, vacation packages, flights and all-inclusive resort vacations. Members earn 5% back in the form of a BJ's Gift Card as well as a low-price guarantee. When you book a qualifying cruise, car rental or all-inclusive vacation, you will receive a gift card that you can use to stock up on groceries and home essentials. There is no cap on how much you can earn, and those points quickly add up to big savings.
In addition, members can book with confidence, knowing that if they find a lower price for the same vacation that BJ's will not only match it but award them 110% of the difference in fare. So if you find a lower price online for the same trip, you can enjoy the lower fare with a bit extra just for you.
Cruise Deals
When you are ready to cast off your cares and take to the seas, there is a cruise vacation deal waiting for you. With discounted fares on 21 cruise lines, BJ's Travel is one of the best ways to get the most value for your next cruise. Cruises sail to almost every continent on the globe, offering almost unlimited possibilities for unique experiences while on vacation.
Today's ships are innovative wonders, offering everything from Broadway-style shows to robotic bartenders, surfing simulators, expert guest lectures, exciting kids' clubs, world-class dining and spacious staterooms. Guests on cruise ships enjoy an all-inclusive experience that allows them to not only enjoy the ship's amenities but see multiple destinations without having to pack and unpack. BJ's Travel works not only with the major cruise lines like Royal Caribbean, Carnival and Disney, but with boutique river cruise lines like Avalon Waterways and American Queen Steamboat and luxury lines like Crystal, Windstar and Ponant cruises.
There are exciting new cruise experiences on the horizon, with cruise giant Royal Caribbean planning to release new ships in 2022 and 2023. With rates as low as $119 per person, special onboard spending cash and extras like free wireless Internet, unlimited drink packages, specialty dining and discounted shore excursions, there has never been a better time to book a BJ's Travel cruise package.
Vacation Packages
For land lovers, BJs Travel offers amazing deals on vacation packages that include everything you need for a once-in-a-lifetime experience. Members can book flights, car rentals and hotels for one low price in a seamless process in which a BJ's Travel team member will work with you every step of the way. Do you dream of a tropical vacation sipping cold drinks on the beach? Maybe a romantic mountain escape with a deluxe fireplace overlooking a lake? Perhaps your dream trip is a family-friendly resort complete with a waterpark and a spa. Whatever your travel dreams, the BJ's Travel team can help make it a reality.
BJ's Members-only travel packages include flights, hotels and car rentals or a combination of the three. Members can opt for travel deals on hotels and flights only, or add in a rental car for a low rate. These convenient packages allow you to choose from a variety of stays, from villas to hotels, resorts and all-inclusive vacation packages.
Whether you want a short weekend family getaway or a two-week-long romantic voyage, BJ's Travel can help plan your ideal vacation.
Hotel Packages
Visit all of the top cities and destinations, exploring Amsterdam and Paris, Dubai, Disney World or Las Vegas. Choose from more than 70,000 hotels, villas and resorts. You can contact the team at BJ's Travel to book your vacation, or you can book online using your membership number and enjoy up to 50% off at select resorts and hotels. Enjoy inclusive Walt Disney World packages that include week-long stays on Disney property, early-entry passes, meal plans and discounts on park merchandise.
BJ's Travel also offers deep discounts on villas for groups. With the member's-only discount, you can save on group trips, family all-inclusive packages, family reunions and annual vacations. Planning a honeymoon? Enjoy overwater bungalows, villa vacations and romantic stays for a fraction of the cost of booking direct.
BJ's Travel works with major hotel partner rewards programs, so you can use your Marriott, Sheraton and Hilton memberships (among many others) to enjoy upgrades, free stays, add-ons and more.
Car Rental Deals
One of the best features of the BJ's Travel Club membership is the deeply discounted car rental rates that you enjoy. BJ's works with airline and city car rental travel partners all over the globe, so you can rent all types of vehicles for up to 35% off normal rates. When you use with your loyalty points at companies like Avis, Budget, Enterprise and Dollar, you can enjoy car rental rates of as little as $20 per day. You could also drive away with special bonus offers — like upgrades and extra days — available through BJ's Travel.
Why Choose BJ's Travel Over Booking Direct
There are great reasons to book with BJ's Travel instead of booking direct. From discounts to cash back, customer service and more, a BJ's membership will unlock a world of benefits.
Book directly with BJ's Travel for these exclusive benefits:
- 110% Best Price Guarantee on vacation & cruise bookings
Did you see your recently booked cruise for less online? If you find the same cruise with the identical category and dates for less online, BJ's will refund you 110% of the difference. This means you can book with confidence and be assured that you are getting the best deal.
- BJ's Gift card on vacation, villa & cruise bookings
When you book a vacation package, villa or cruise, you can enjoy a free BJ's gift card that you can use in club. Save on the cost of your groceries and household goods when you book your travel. This gift card applies whether you book by phone or online using your membership number.
- Limited-time offers & discounts
BJ's works closely with resorts, hotels, car rental companies and cruise lines, and they are the first to know about upcoming promotions and deals. Members have enjoyed free drink packages on cruises, free dining plans at Walt Disney World and room upgrades at all-inclusive resorts. Members are the first to know of these deals and can easily take advantage of them before the discounts expire.
- Travel experts available 24/7
It can be a challenge narrowing down your options and choosing the right vacation. With travel agents standing by 24 hours a day, 7 days a week, you can be assured that all of your questions will be answered. When you need to make changes, upgrades or add-ons, your personal agent is ready to help you enjoy the best possible travel experience.
- Up to 50% off hotel bookings
BJ's Travel has partnerships with the leading hotels of the world, and members enjoy up to 50% off of hotel bookings. Enjoy excellent hotel deals on almost every continent on the globe and choose from our network of more than 70,000 hotels.
- Up to 35% off car rentals
Car rental rates have been rising in recent months, but BJ's Travel Club members always enjoy the lowest possible pricing on one-way car rental, round trip rentals and long-term car rentals. BJ's Travel Club members also enjoy category upgrades, free rental days and everyday discounts. You can also bundle your flight, hotel and car rental into one easy package.
- Things to do
One of the newest benefits that BJ's Travel Club members enjoy is discounted custom-curated experiences. Book a nighttime helicopter tour in Las Vegas, a trip to the top of the Empire State Building in New York City or get special entry to one of the many US National Parks. You can book discounted tours and experiences in vacation destinations all over the world, from Cambodia to Canada, Arizona and Amsterdam.
- Easy booking
Members can book their packages online or by phone, making it easy to book any time of the day or night. Use the simple online members-only booking website to search for "car rental near me," or "hotel deals near me," or "last-minute vacation deals," and find the best possible deal for your budget.
When it comes to getting the best deal for all of your travel needs, there is no better place to enjoy deeply discounted travel than BJ's Travel Club. Members enjoy savings on all types of travel, from the best hotel deals in leading chains to cruises, all-inclusive resorts, villas and hotel stays. Sign up for your BJ's Wholesale Club membership today.