Getting ready for the holidays is going to be different this year. BJ's Wholesale Club cares about the health and safety of your family members and recommends reading over the CDC guidelines for Holiday Celebrations and Small Gatherings before you consider hosting a large family gathering this holiday season due to the coronavirus outbreak. To help save time, energy and maintain the CDC guidelines that will keep your family safe, we've put together a list of 5 tips to make the best out of the holiday during the COVID-19 coronavirus pandemic. Following these measures along with taking caution in other ways, which includes talking to your loved ones about expectations before the day-of and wearing PPE, can help keep all of your friends and family members safe and healthy.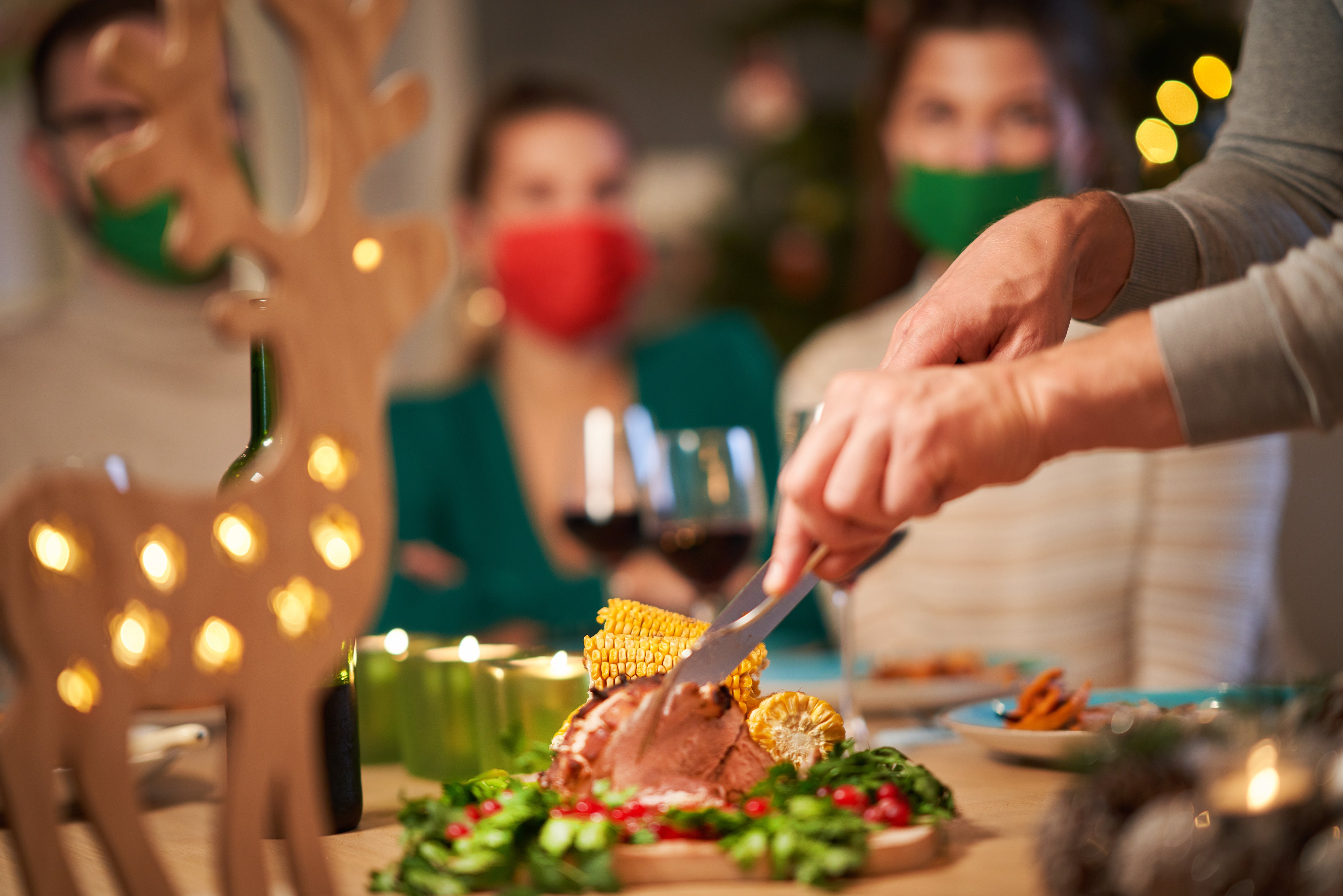 1. Let Us Make the Apps
It's not a holiday without apps – but because the CDC recommends you only eat with the people in your household (no guests) preparing a full course meal without the help of others might sound overwhelming. BJ's Wholesale Club can help with everything from Wellsley Farms Bacon-Wrapped Scallops to cheeses to veggie platters, we've got you covered.
2. Cook Your Turkey and Eat outside
If the weather is nice, consider eating and entertaining outdoors where the air is fresh. Fire up the grill and try this Grill-Roasted Turkey Breast with Apple Cider Glaze. We suggest cooking your stuffing separately anyway– so you can prep any side dishes ahead of time. Your turkey will cook faster on the grill as well. Learn how you can get your FREE Thanksgiving turkey when you buy 4 qualifying items before 11/30/20. Don't forget to share photos of your Thanksgiving masterpiece on Instagram using #BJsSmartSaver.
3. Time to Try Something New
'Tis the season for new traditions and recipes. When your favorite relative can't bring their famous Apple and Cranberry Cornbread Stuffing to the table this year, BJ's Wholesale has you covered with the chance to try something new during the coronavirus pandemic. These recipes are just one of the many ways you can kick it up a notch when it comes to boxed or pre-made sides. Show off your creativity and reinvent that new classic holiday favorite. Remember to wear a mask while cooking or if you are around people cooking.
4. Get Your Groceries Delivered
If you're short on time this holiday season or prefer no-contact shopping, order all your holiday needs online and select BJ's Curbside Pickup or Same-Day Delivery. With Same-Day Delivery, you can get your groceries and disposable tableware delivered in as little as 2 hours. That means you can skip the lines, spend more time with your family, and finish up what you need before Turkey Day arrives.
5. Create Signature Cocktails
Avoid making large-batch beverages as it can increase the spread of germs. Pick a signature cocktail for the night like our Holiday Hurricanes and use disposable one-time-use Berkley Jensen 16-Oz. Plastic Cold Cups to keep things as sanitary as possible. With one recipe, you won't have to worry about playing bartender or cleaning glasses all night. Make sure to wipe down surfaces with disinfectant after each use.
Thinking of becoming a BJ's Member? Get ready to experience the best value and convenience in a one-stop-shop. With a BJ's Membership, you save up to 25% off grocery store prices* and find incredible value on a variety of items from BJ's exclusive brands and the national brands you already know and love. Visit a local club to join now and see for yourself why a BJ's Membership is The Membership that pays you back™.
*25% savings is based on Member pricing on a basket of 100 national brand household staples, on an unpromoted unit-price basis, when compared to four leading grocery chains in our trade areas. Learn more at www.bjs.com/25percentterms.