Recipes - BJ's Halloween Treats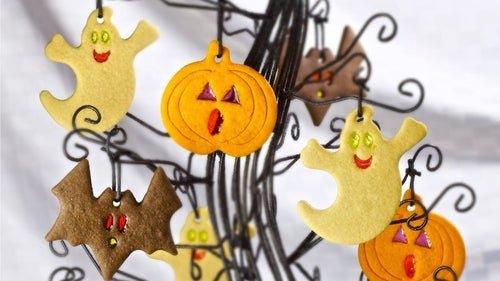 Jolly Rancher Stained Glass Window Cookies
Jolly Rancher Hard Candy becomes sweet colored "glass" pieces thanks to this recipe.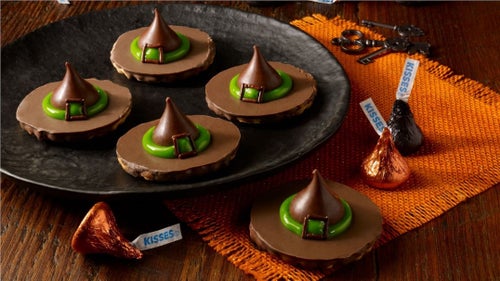 Kisses Witch's Hat Cookies
Cover cookies in melted Hershey's Chocolate Chips & top them with Hershey's Kisses Milk Chocolates to make decorative witch hats.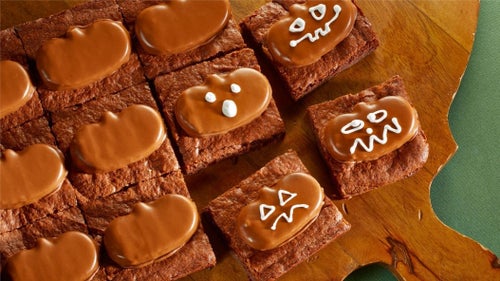 Reese's Pumpkin Brownies
Use vanilla icing to add eyes, a mouth and other twisted features. Chocolate and peanut butter pumpkins bring this Halloween brownie decorating idea to life.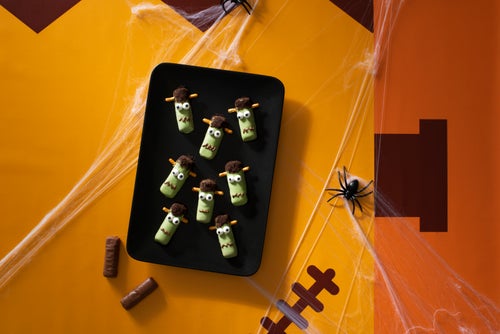 Frankenstein TWIX® Treats
Simple to assemble, these no-bake treats are fun to make and fun to eat. Pumpkin Spice Shortbread Bites
Classic shortbread cookies are packed with chopped TWIX® Minis and accented with pumpkin pie spice for a tasty autumn-inspired treat.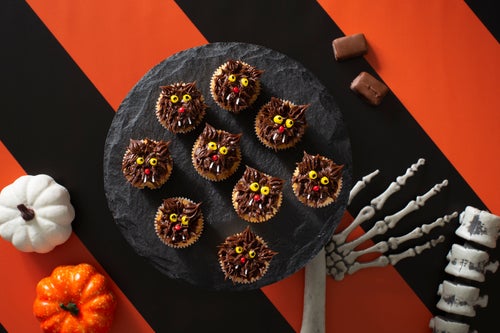 SNICKERS® Mini "Werewolf" Cupcakes
These adorable mini Halloween "werewolf" Snicker's cupcakes will make you howl with delight. TWIX® Chocolate Pumpkin Pie Pops
These quick and easy pastry pops are filled with chopped TWIX® Minis, pumpkin pie filling and chopped pecans.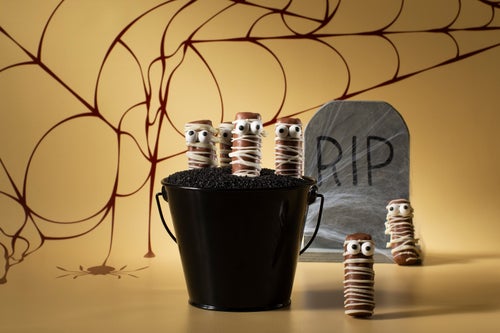 Twix Mummies
Quick and easy, these Halloween Fun Size Twix mummies will add a little fun to any Halloween party.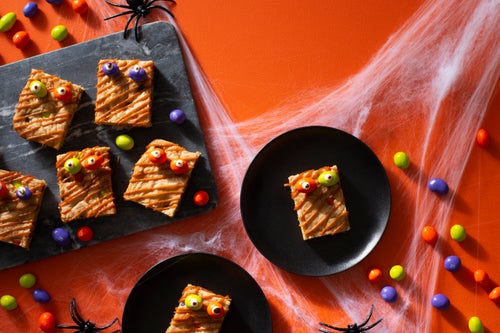 Caramel Blondie Eyeball Bars
Homemade blondies are topped with Peanut Ghoul's Mix M&M'S for a satisfying Halloween sweet treat.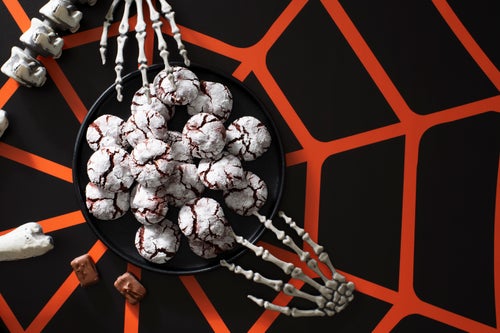 Blood Red Crinkle Cookies These festive Halloween cookies are bursting with lots of SNICKERS® flavor.
These festive Halloween cookies are bursting with lots of SNICKERS® flavor.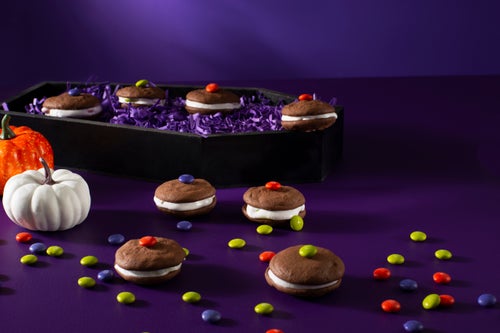 M&M'S® Monster Mash Whoopie Pies
These Halloween M&M'S® whoopie pies with marshmallow filling are sure to bring glee and delight to any little ghoul or goblin.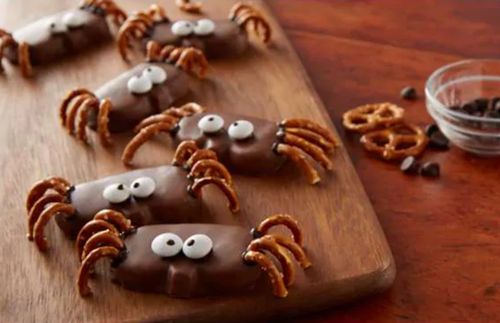 REESE'S Peanut Butter Pumpkin Spider
A quick Halloween recipe, adding fun to the Halloween season! Add pretzel legs to REESE'S Peanut Butter Pumpkins and garnish with candy eyes.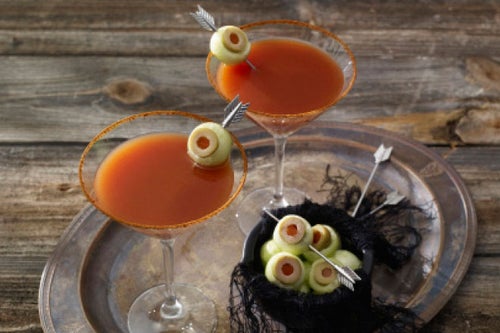 Bloody Eyeball Martini
Halloween-themed red cocktail made with vodka and served with eyeball shaped cucumber.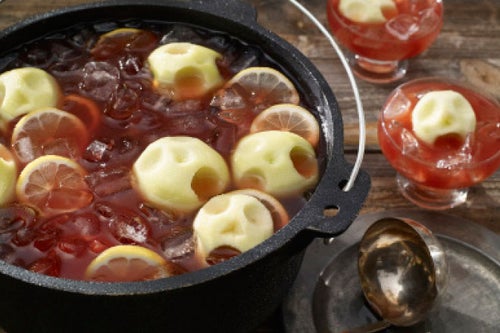 Ghoulish Punch
This Halloween special cocktail is extremely easy to make and it will leave the little monsters with a happy face!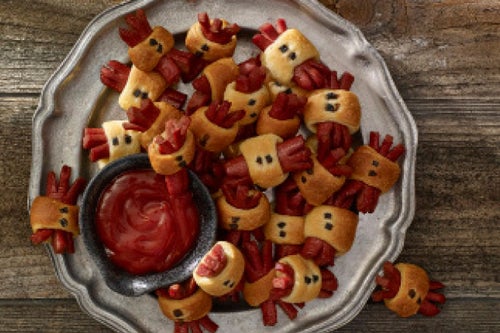 Hot Dog Spiders
Hot dog and beef slices are locked in a spider shape to give you a Halloween vibe. This 27-minute long recipe is going to make your themed party matchless.